Giveaway
Calling All Cooks and Bakers: A Giveaway!
Whether you love to cook, its your obsession, or you cook simply because your family has to eat his post is for you! Regardless of your reasoning for being in the kitchen why not have the latest and might I add cutest kitchen equipment from Baker Hobby to help you put together your next meal. If this giveaway doesn't bring out the Betty Crocker in all of you I don't know what will.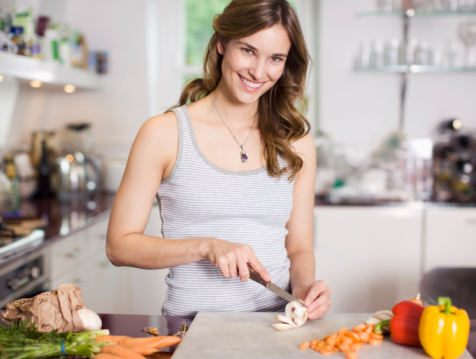 I would like to introduce you all to Baker Hobby, our latest sponsor here at Kitchen Belleicious. Tiffany is the brains behind this amazing kitchenware site and one she started from scratch. As a stay at home mom and military wife she enjoys being in the kitchen as much as I do but wanted to make her love for all things cooking related into a money paying job. I think a round of applause is needed. I'll wait……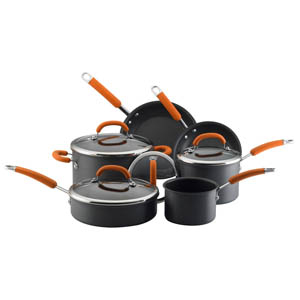 With brands like Rachel Ray, Pyrex and Paula Deen, Baker Hobby has a wonderful array of kitchenware at amazing prices. Tiffany hopes to continue to expand her selection of products in the future but for now I am hooked on quite a few things she currently has at the moment. Take for instance the Paula Deen Signature Enamel on Steel 3-Piece Prep Bowls –Red or Blue and the Pyrex Kitchen Shears that Tiffany has so graciously offered to giveaway to one lucky reader.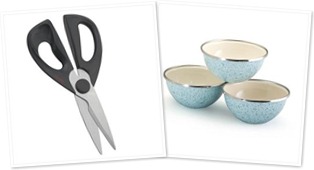 Your eyes are not deceiving you- Enter the Giveaway for a chance to win A Paula Deen Signature Enamel on Steel 3-Piece Prep Bowls –Red or Blue and the Pyrex Kitchen Shears.
If you are like my mom (she is going to kill me for saying this) then you might have a cabinet full of mismatched bowls, pots, pans and Tupperware with their original tops and lids left around in who knows what cabinet just waiting for their last days. I dare you to come to my mom's house and try to find a lid that matches a container or saucepan. Now come to my house and you will find a nicely stacked OCD-ish looking cabinet full of color-coded containers, cups and lids all neatly in place.So what does this have to do with Baker Hobby?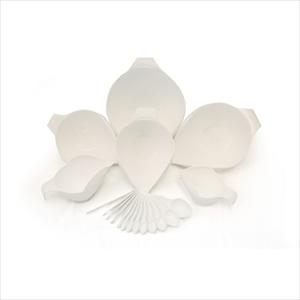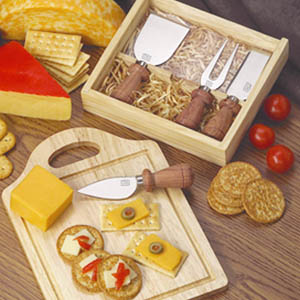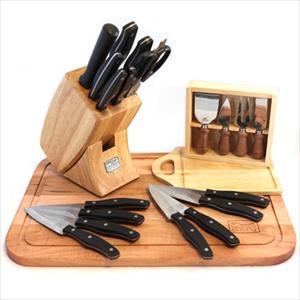 Well you certainly don't have to go down the OCD road with yours truly but with all the time you spend in the kitchen preparing meals, cooking them and cleaning up go ahead and make life a tad bit easier on yourself at the end of the day with bowls, containers and even baking sheets/pans that have lids that actually fit on them just the way life intended for them too:) Baker Hobby has a fantastic choice of these items that you can get for literally half the price and might I add they are perfect gifts for hint…hint… Christmas!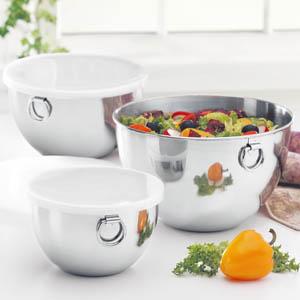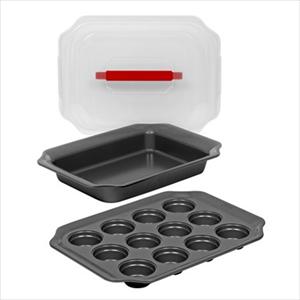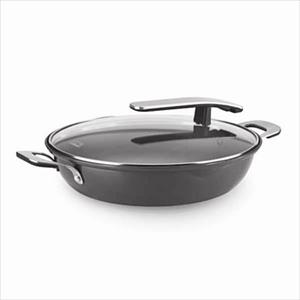 The GIVEAWAY:
Make sure to read a little more about our newest sponsor Tiffany from Baker Hobby and don't forget about the giveaway.You have a chance to win Paula Deen Signature Enamel on Steel 3-Piece Prep Bowls –Red or Blue and the Pyrex Kitchen Shears as shown below! Good Luck!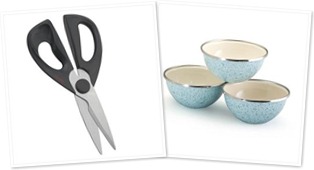 1) Tell us some basic info about yourself and any fun facts- I am a Military Wife and I have been married to my high school sweet heart for 12 years! We have a three year old daughter.  I am a stay at home mom for the time being.  When I am not at home I am volunteering for our Fort Gordon play group and I am the Fundraiser Board member for the Spouses Club.   I love family time if it is watching a movie or going out and exploring the city.
2) How did you get started in this business- I decided to start my own website to bring in some income and to still be at home with my daughter.  I wanted something that I enjoyed to do and would not mind buying for myself.  That is how I came up with bakerhobby.com.  I love to bake and I am always looking for new kitchen stuff.
3) What do you like the most about your work? I mostly like to know that I am selling something that a lot of people are going to like and want. Plus I am able to work whenever I can and be able to step away when my family needs me!  My work will not take me away from special moments!
4) Where do you hope to see your business going? I hope to see it take off so that I will be able to add more products to my website.  I would also like to see my business continue so that I can stay home longer and do what I love and that is being a military wife and a mother to my family that I love so much!!
Giveaway Rules:
1) Sign up to follow/like  Baker Hobby on facebook
2) Sign up to follow Kitchen Belleicious via GFC
3) Sign up for my RSS feeds
4) Follow Kitchen Belleicious on facebook or twitter
5) Follow Belleicious Kids