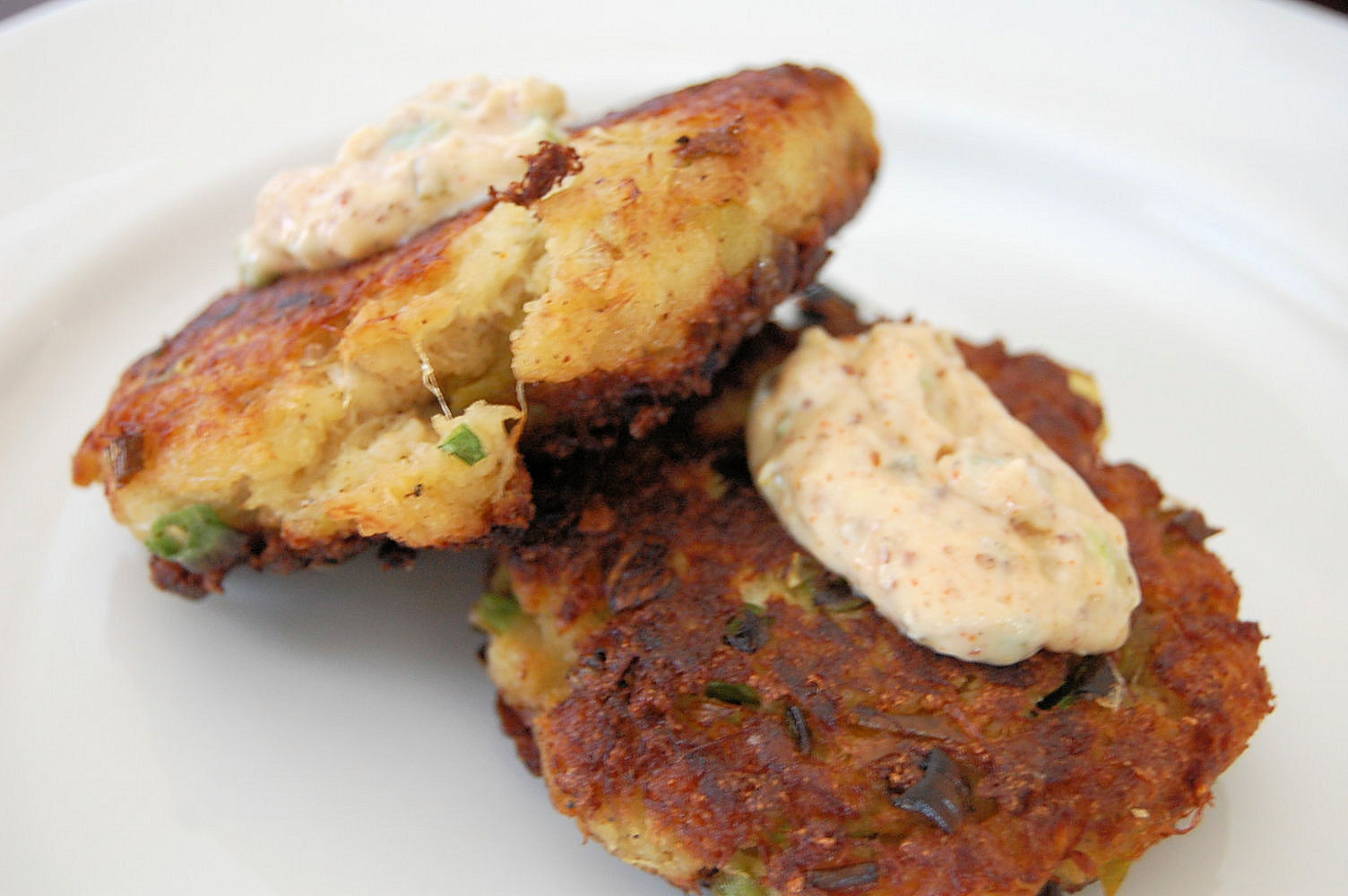 Most everyone has had a crab cake at some point in their life. Crab cakes are easy to make and easy to eat. They are perfect all by themselves and even better over a nice refreshing salad. There are very few ways to mix things up when speaking of crab cakes but I wanted to do something different so since the method is what it is, I decided to play with the different ingredients.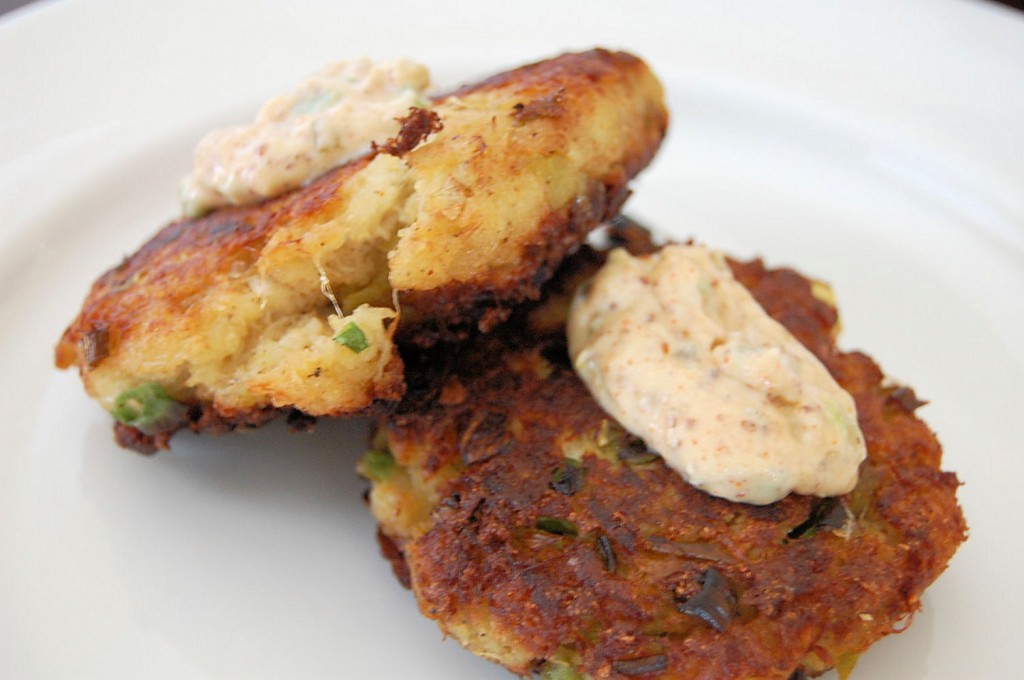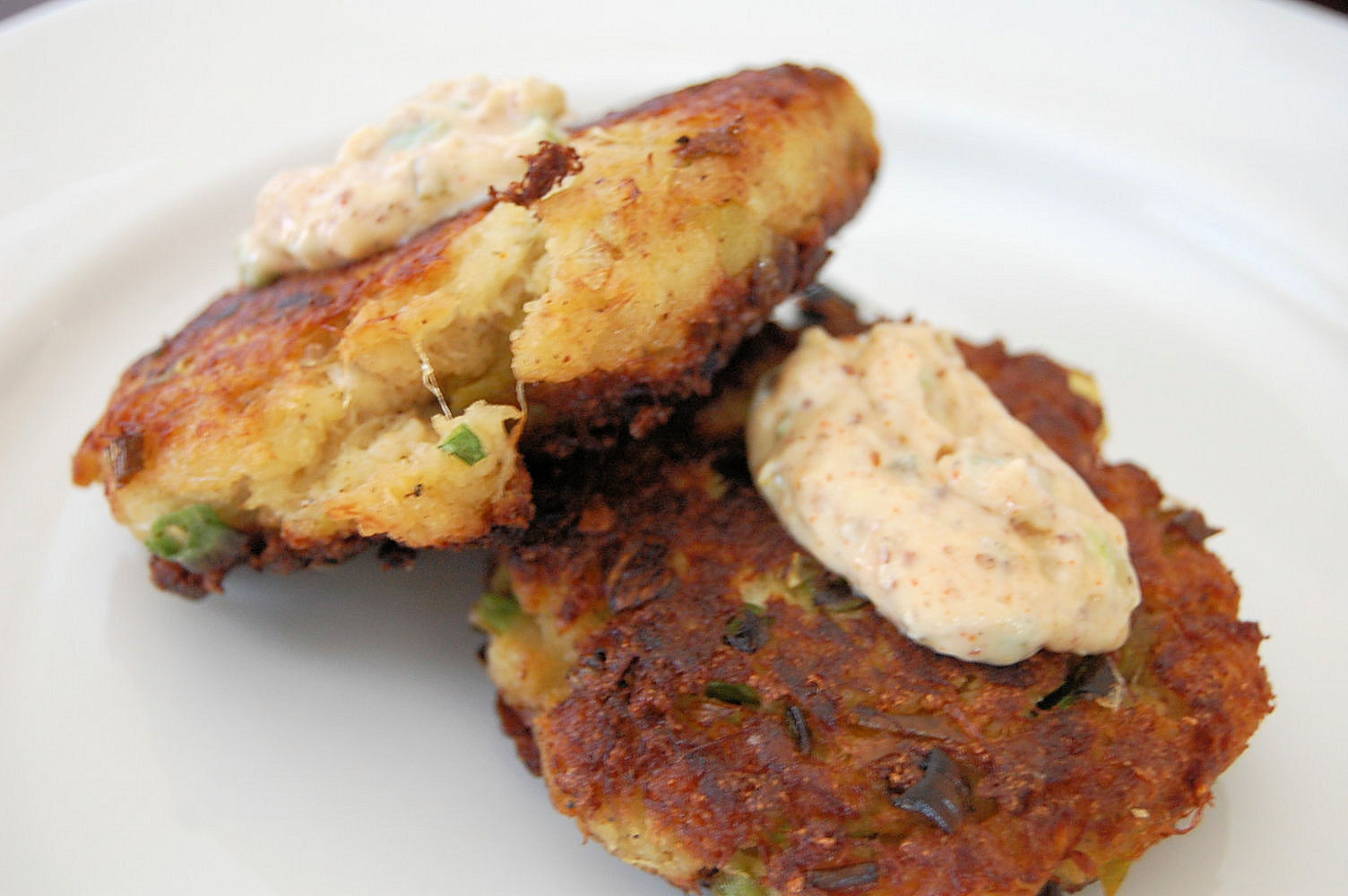 At first I was thinking to add roasted red peppers but I cook with those all the time, then I thought about pushing some yummy cheese right in the center of the cake but sometimes cheese and seafood don't mix so I crossed that off my list. At last it came to me, Green Chiles. I love my roasted green chiles. I find them flavorful, refreshing and sweet with a little heat. So I decided to incorporate the green chiles in the crab cakes and top each cake off with a nice smokey horseradish remoulade.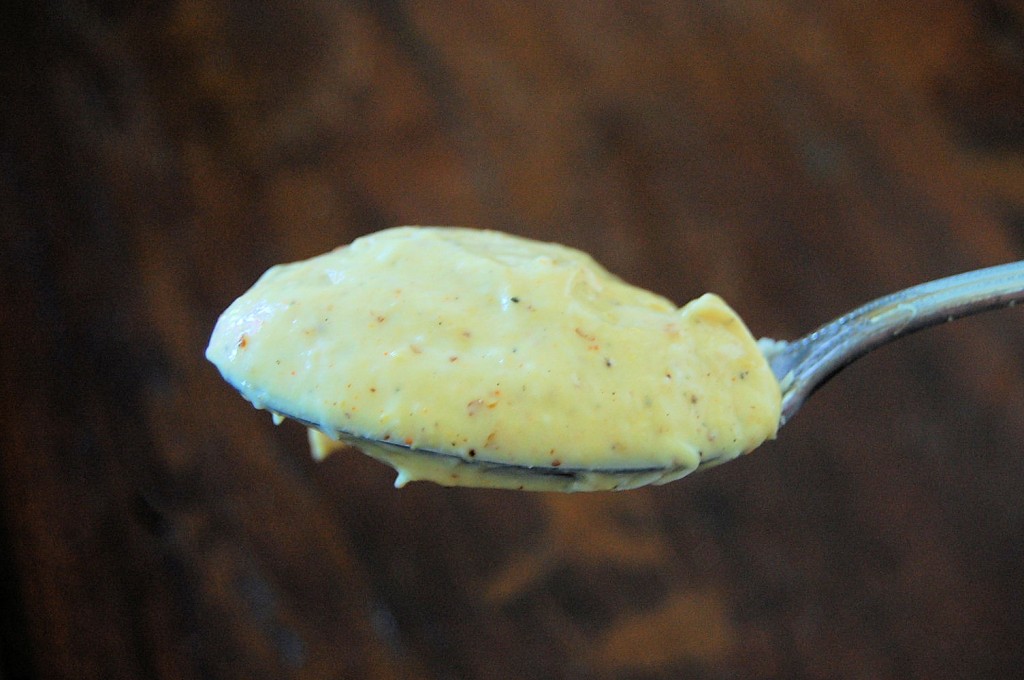 The smokiness of the remoulade is the result of a hint (like 1/8 of tsp) of adobe sauce along with a dash of both smoked paprika and horseradish sauce. It paired so well with the chiles in the crab cake. Even though I was working with these large flavors I still wanted the crab to be the star of the show. Crab is so refreshing and if you are going to have a crab cake you want to be able to taste the crab- Am I Right? With that said, I incorporated double the crab in the recipe and created large (larger than normal) crab cake patties so that the ratio of crab to green chiles was 2:1. The outcome was so incredible. Simply amazing. I just don't know what else to say about it.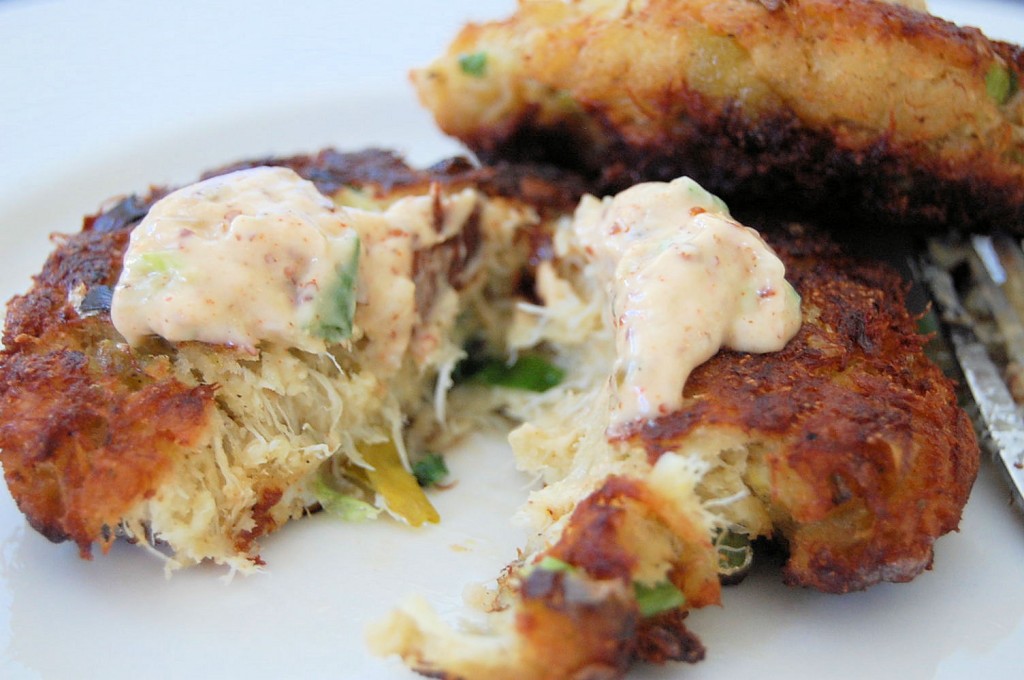 [print_this]
Green Chile Crab Cakes with Smoky Remoulade Sauce
Ingredients:
14 ounces of fresh crab meat
1/2 cup red onion
1/2 cup celery
2-3 green chiles, roasted in salt and EVOO
1 1/2-2 cups panko breadcrumbs
2 TBSP cup spicy brown mustard
1/2 cup mayo
1 eggs, beaten
1/2 tsp salt and pepper each
1/2 tsp Old Bay Crab Boil Spice
Juice of 1 lemon
Remoulade Sauce:
1 tablespoon chopped fresh parsley leaves
2 TBSP green onions
2 TBSP sweet pickles
1 tsp horseradish sauce
Dash of garlic powder
3/4 cup mayo
1 1/2 tsp dijon mustard
1/8 tsp adobe sauce
1/8 tsp pepper
1/2 tsp smoked paprika
Directions:
Combine vegetables, chiles crab meat, and panko. Add the remaining ingredients and lightly toss together being careful not to break up the crab. If you are making large cakes, you can pan fry them in vegetable oil for 3-4 minutes on each side over medium heat or you can bake smaller cakes at 400 for 8-10 minutes.
Stir together ingredients for remoulade and serve alongside the crab cakes.
[/print_this]