Everyone has heard of eggplant parmesan and no family has had more of their share of this dish than mine but I still can't help going back to it when I see a beautiful eggplant sitting there starring at me in the grocery store- beckoning me to take it home and slather it with cheese and marinara sauce.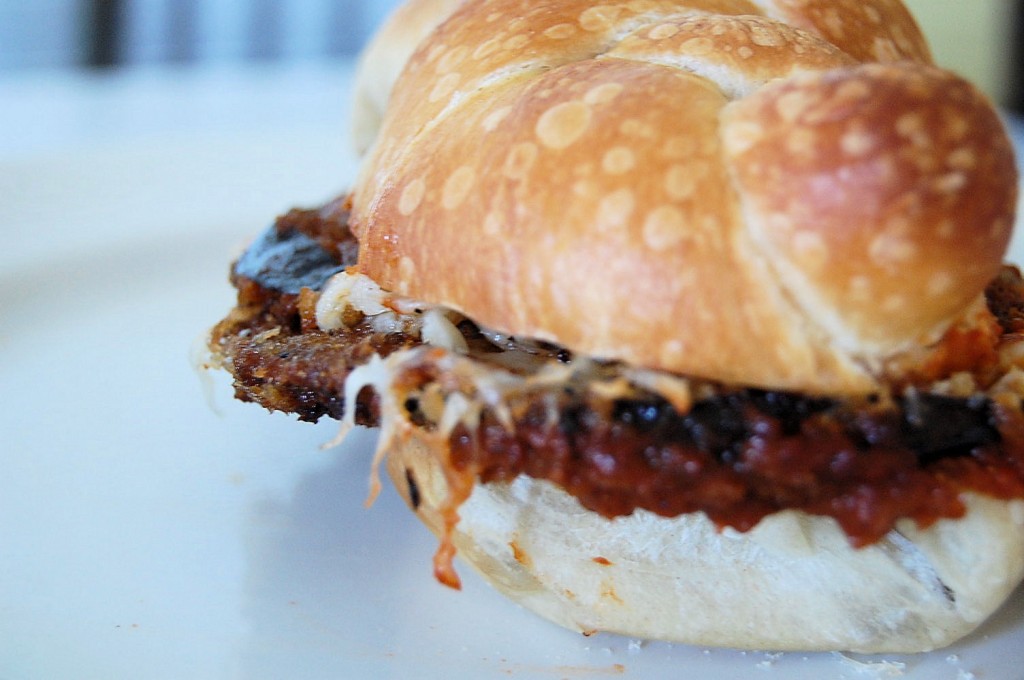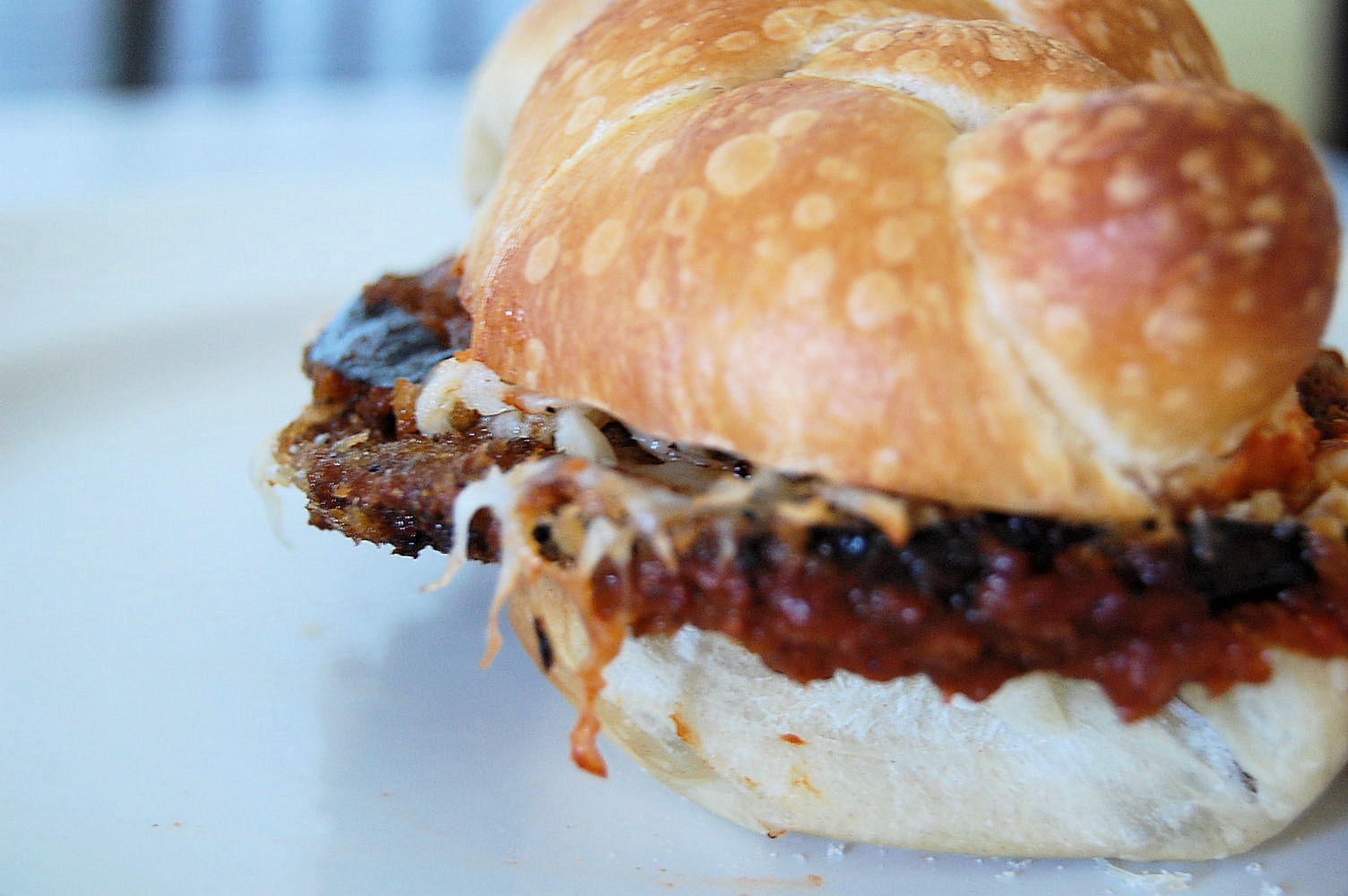 I thought to myself, "Okay this is the last time I will do eggplant parmesan, I swear!" as I proceeded to grab the beauties! Then it hit me- Sandwich King. No, the sandwich king didn't physically hit me but it popped in my mind and I thought about doing a twist on eggplant parm and making it into a sandwich. With a delectable loaf of scali bread in my hand and a pound of fresh parmesan cheese I proceeded to the check out line with my happy little self in hopes of shining a new light on this classic dish.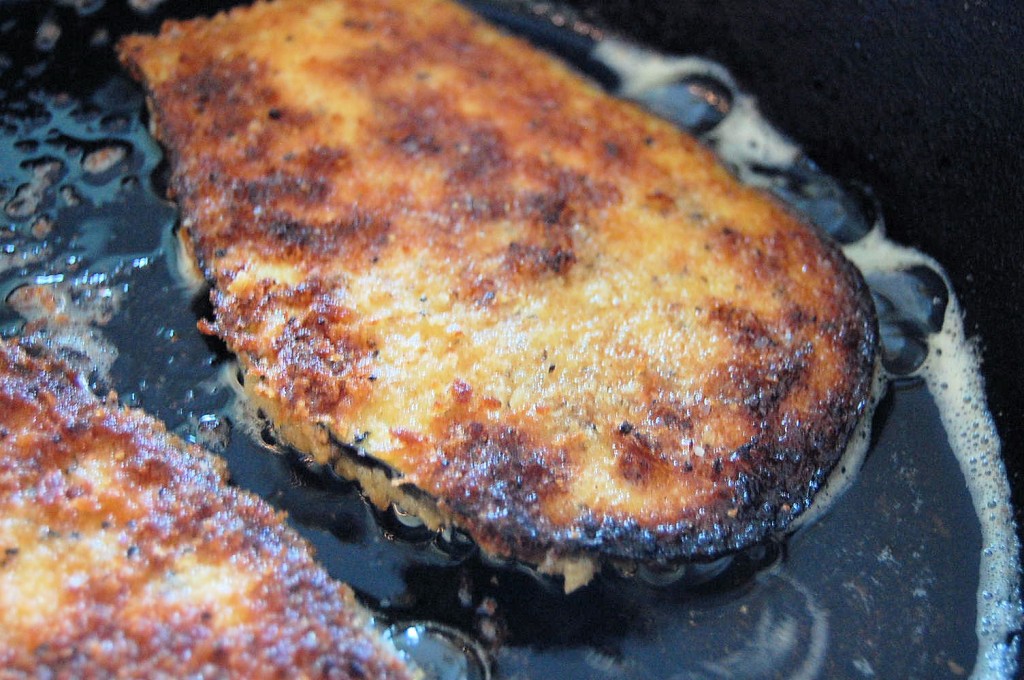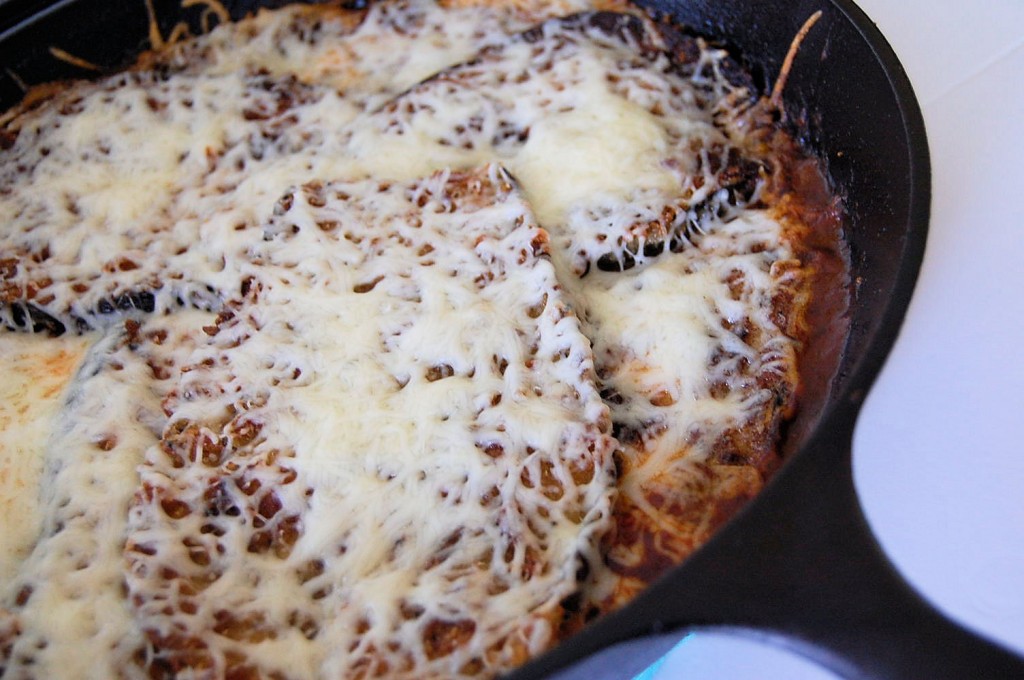 Yes, this dish has been done before but I can promise this version will live up to be a favorite. My amazing one stop shop marinara sauce that I swear by paired with the lightly breaded eggplant is just heavenly. After crisping up the eggplant, I topped it with the sauce and cheese and then baked them until everything was joined at the hip and living all happily together.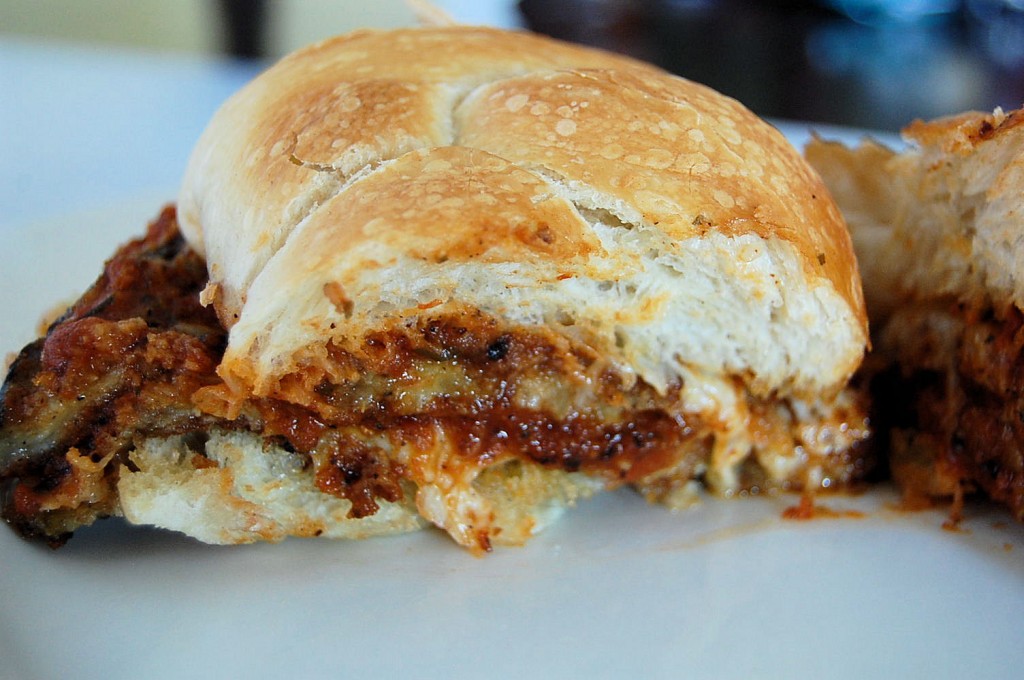 The key to a perfect eggplant sandwich is to make sure the eggplant is completely dried before you lightly fry it. By dry I mean DRY! Like pat it, leave it, pat it again, leave it and then you guessed it- pat it again! This allows the breading to not only stay in place but gives you that perfectly crisp coating people only dream about-or am I the only one who dreams about the perfect crispy coating???? Anyway, regardless of that, whether you want to make a sandwich or pasta with the eggplant let's say this together- DRY THE EGGPLANT!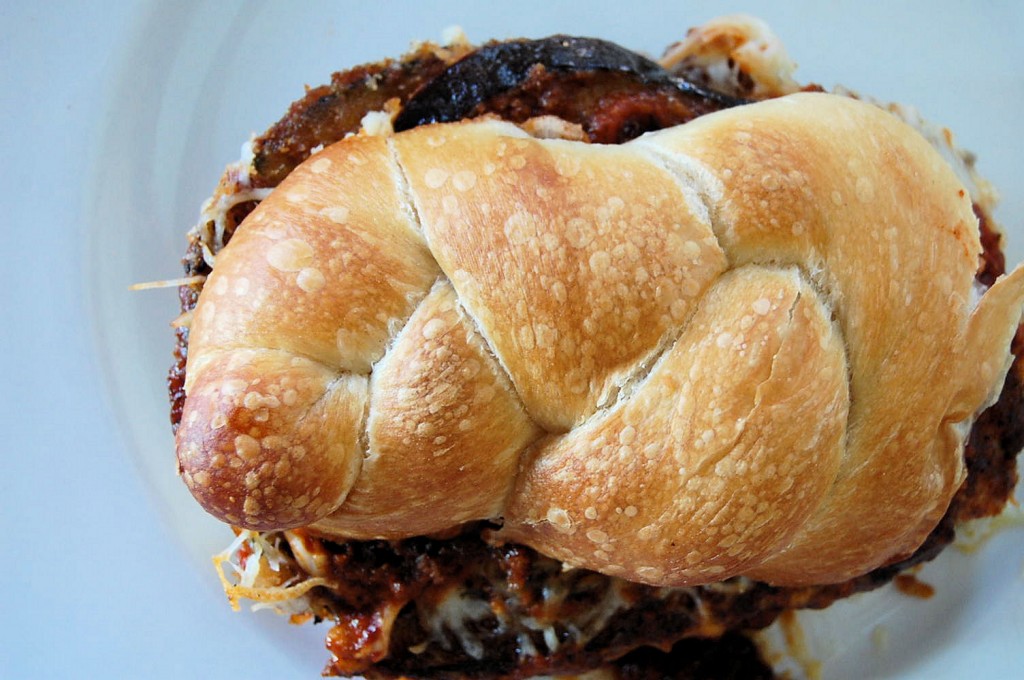 [print_this]
Eggplant Parmesan Sandwich
Ingredients:
2 large eggplants
2 eggs, slightly beaten
1/2 cup milk
2 cups bread crumbs ( I used half panko and half regular bread crumbs)
2 cups marinara sauce (Click here for my zesty marinara sauce)
4 TBSP olive oil
2 TBSP butter
1 TBSP garlic powder
1 tsp kosher salt
1 tsp cracked black pepper
1 tsp red pepper flakes
1 tsp oregano
16 ounces mozzarella cheese, grated
Directions:
Cut each eggplant in half and then cut 1/2 inch slices. Wash the eggplant then pat dry, continue to pat the eggplant dry three or four time before seasoning it. Sprinkle the eggplant with 1 tsp salt and 1 tsp pepper. Season your breadcrumbs with the garlic powder, red pepper flakes and oregano. Dredge each slice in the egg mixture and then the breadcrumbs. Melt your butter and olive oil in a large saute pan over the stove on medium heat. Saute each eggplant slice for about 3 minutes on each side. Transfer to a plate to cool.
Once all of the eggplant slices have been sauteed/cooked then its time to get to layering our dish. Pour half of the marinara sauce in the bottom of the skillet, then layer the eggplant in, spoon the remaining sauce over the eggplant then sprinkle with the cheese. Bake in a preheated oven at 350 degrees for approx 10-15 minutes until cheese is completely melted.  Serve on toasted buns or bread of your choice.
[/print_this]