Yes it is easyto buy a jar of spaghetti sauce at the grocery store for those last minute pasta dinners but I want to let you in on a little secret- It is EVEN EASIER to set aside a few hours one day to make a few jars of your very own spaghetti sauce that will far surpass any store bought brand and leave you weak at the knees! Take a long afternoon to simmer this rich and savory blend of tomatoes, onions, garlic, basil, oregano, sugar and much more! You won't be disappointed.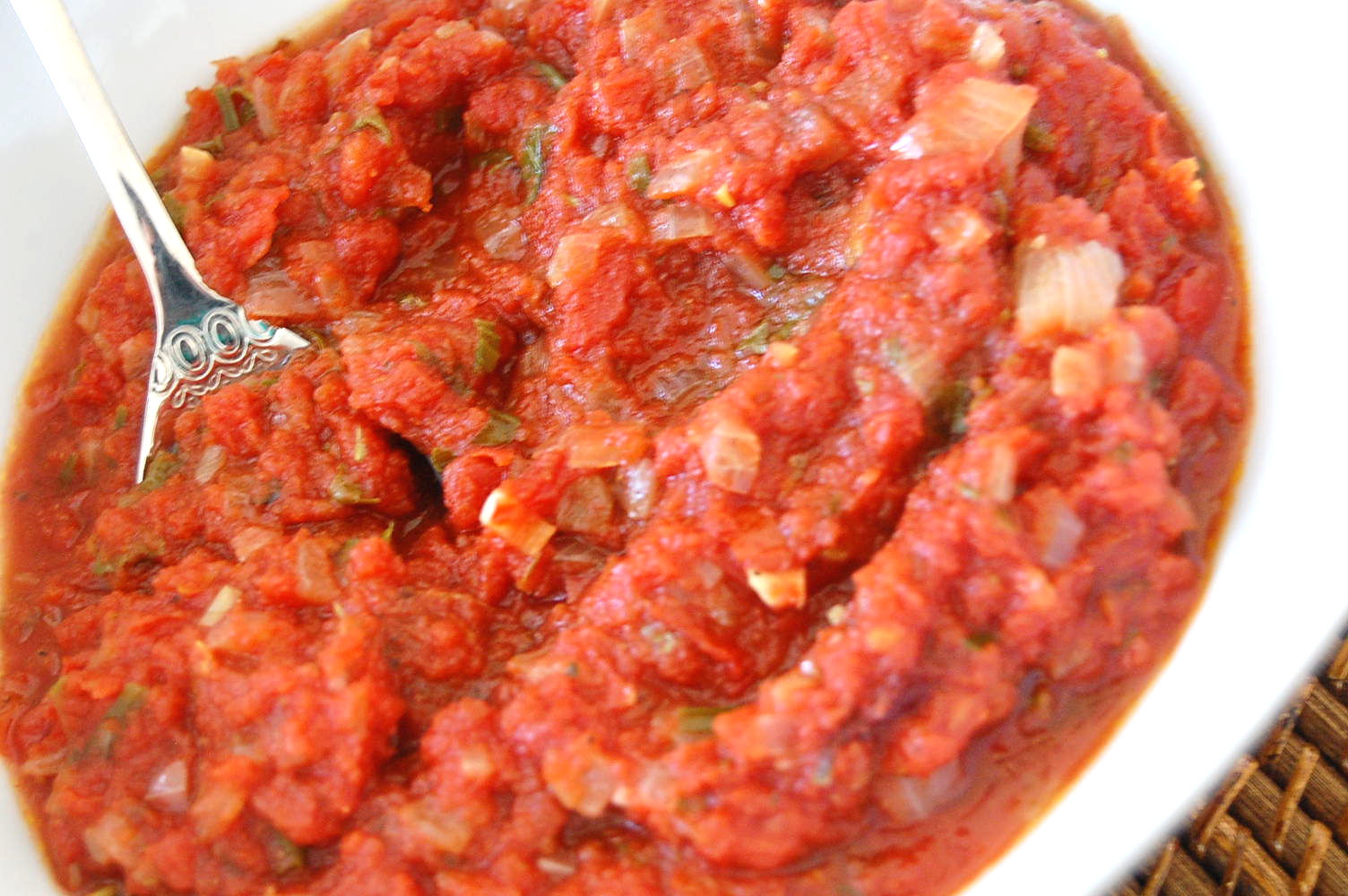 I love me some spaghetti! I attribute this to my father who was known to make spaghetti at least once a week. He is a farmer and a hunter and not a regular in the kitchen but one thing for sure he loved his spaghetti and even more so he loved "his" spaghetti:) I don't mind using the store bought marinara or spaghetti sauce but I find I always have to "doctor" it up to have the flavor I am accustomed to having so I figure why buy the sauce and still do more work. Why not just make my own from scratch and store it. Great Idea? Glad you think so!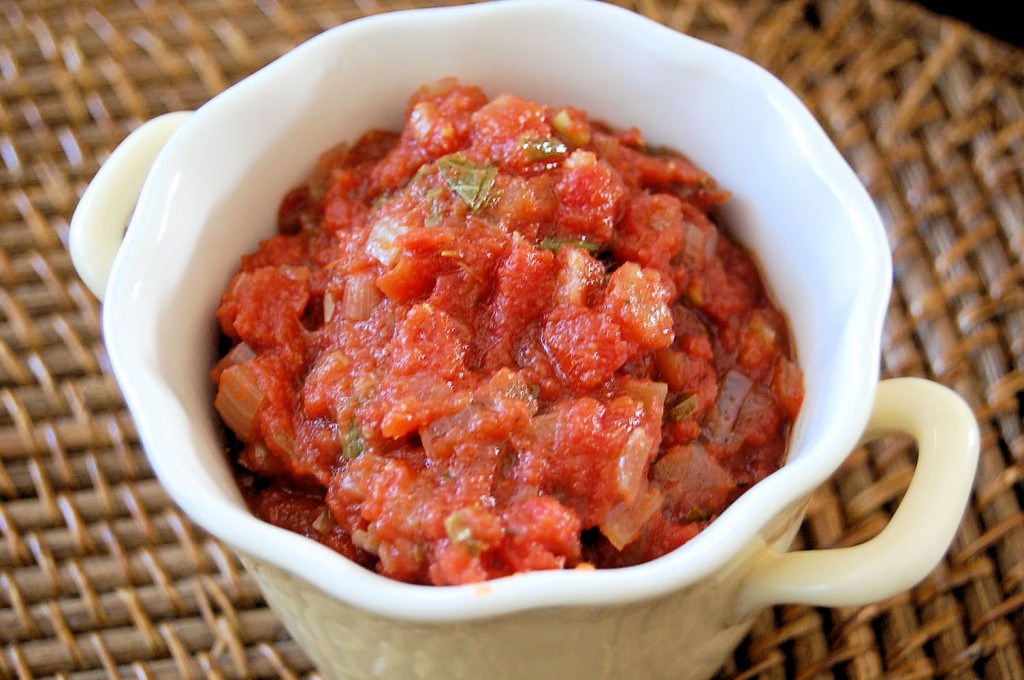 Some like their sauce saucy and others like it chunky. I am a chunky kind of girl so be sure to add more liquid to the recipe below if you need more of a saucy version and adjust the seasonings accordingly. The kicker with my classic spaghetti sauce is the first and last step. The first step is to saute your onions, celery and garlic in butter (not oil) for like EVER on low heat and season them during this process. The last step is to allow your sauce to simmer over low heat for EVER! As in all day. Again, the longer the better. Are you seeing a trend here?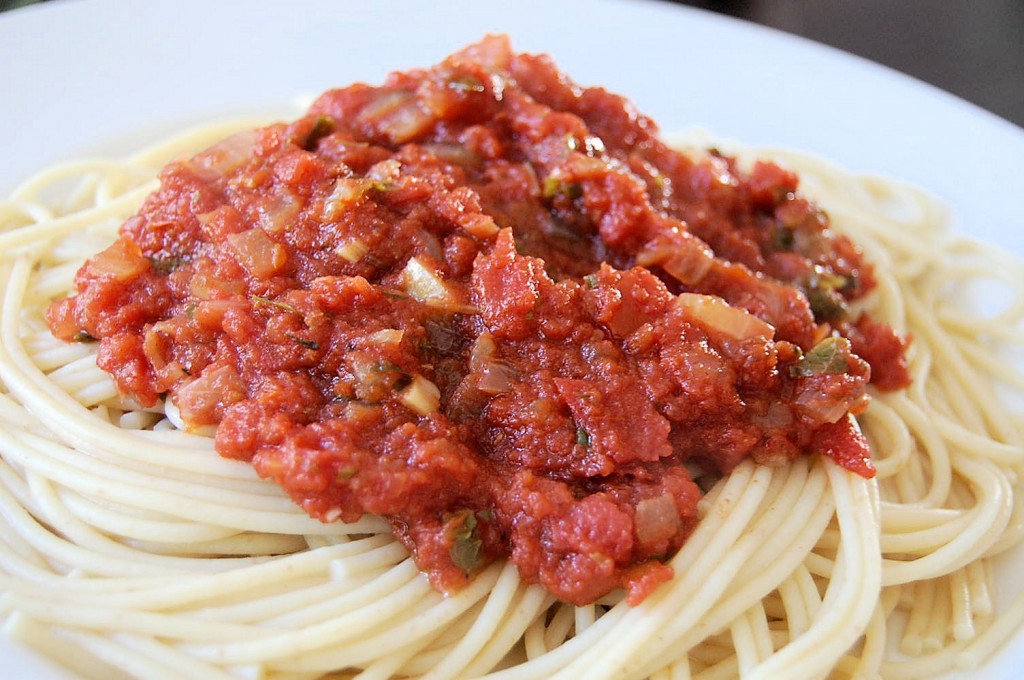 I promise that this will far exceed your expectations and will make your next spaghetti night a night to remember!
[print_this]
Classic Spaghetti Sauce
Ingredients:
1 can whole tomatoes
2 cloves garlic
2 TBSP Devo Olive Oil
1 TBSP Spanish Thyme
2 tsp sugar
1 tsp oregano
1 tsp paprika
1 tsp salt
1 tsp cracked black pepper
1/4 cup Red Wine
2 TBSP fresh basil, chopped
2 TBSP fresh parsley, chopped
Directions:
In a large skillet, heat the olive oil and cook the onions and bell pepper for 4-5 minutes, add the garlic and cook on low for another 2-3 minutes while you season the veggies with 1/2 tsp each of salt, pepper and oregano. Add the wine to the pan and bring to a boil, reduce and simmer until reduced. Pour in the can of tomatoes and remaining ingredients. Bring to a boil then reduce heat to a simmer and cook on low ALL DAY! Okay, you don't have to cook it all day but at least for 2-4 hours.
[/print_this]