A few weeks back I had the pleasure of throwing my friend Misty a baby shower for her second girl. Since we live in Houston and the weather at the time was extremely hot I thought it would be so much fun to have an ice cream themed shower, decked with toppings, espresso, cupcakes and more. (below are just a few pictures from that day)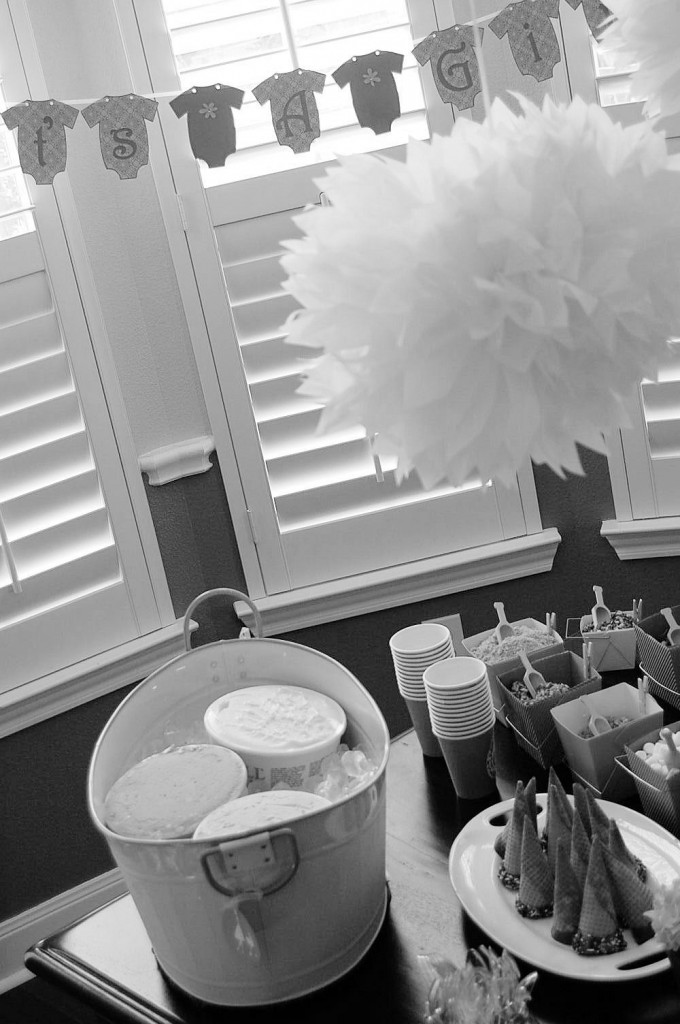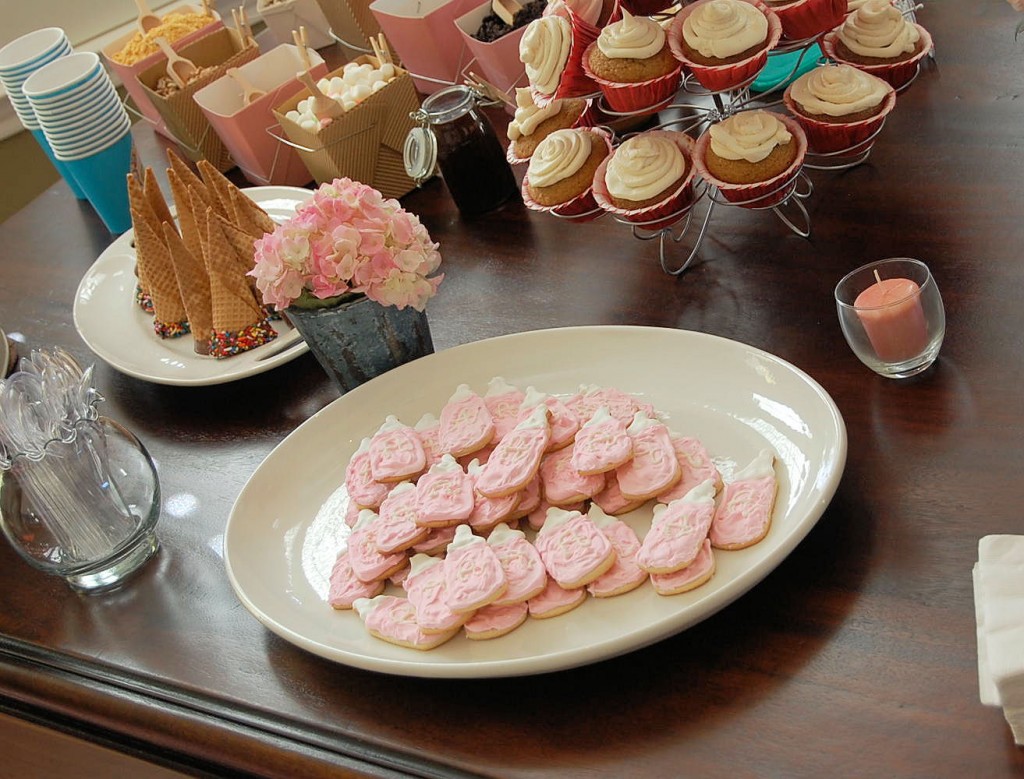 I got the idea from my sweet friend Jordan over at Polkadot Prints along with the printables I used for the toppings and sundae cups. Obviously everyone is not the huge ice cream lover that I am because the star of the show was not the toppings, the ice cream or the incredible cute little baby bottle sugar cookies I made but rather the spiced cupcakes. I got so many rave reviews on them that I promised everyone to post the recipe on my blog. Even though it was still hot outside the calender said it was September and I was feeling fallish so I decided to make cupcakes representative of my favorite fall spices like nutmeg, chai, cinnamon and cloves. Best part was the brown butter buttercream. Cooking the butter until almost burnt (can be scary) was well worth the patience because the brown butter added a new level of flavor to an ordinary spiced dessert. Don't worry, a pumpkin bread recipe is soon to follow but for now these spiced cupcakes will sing for joy!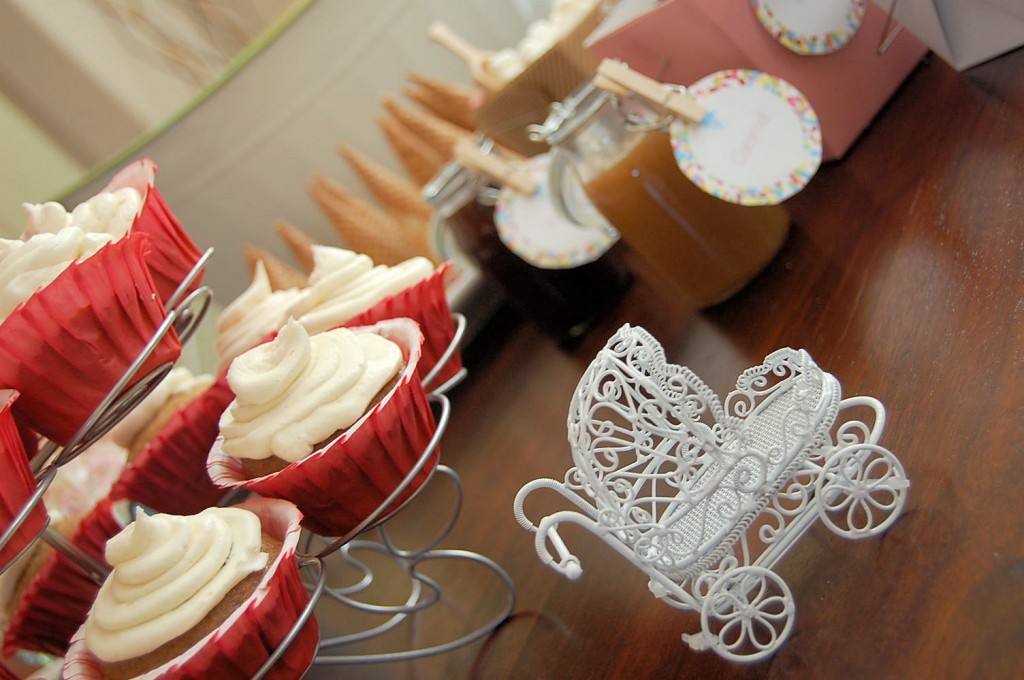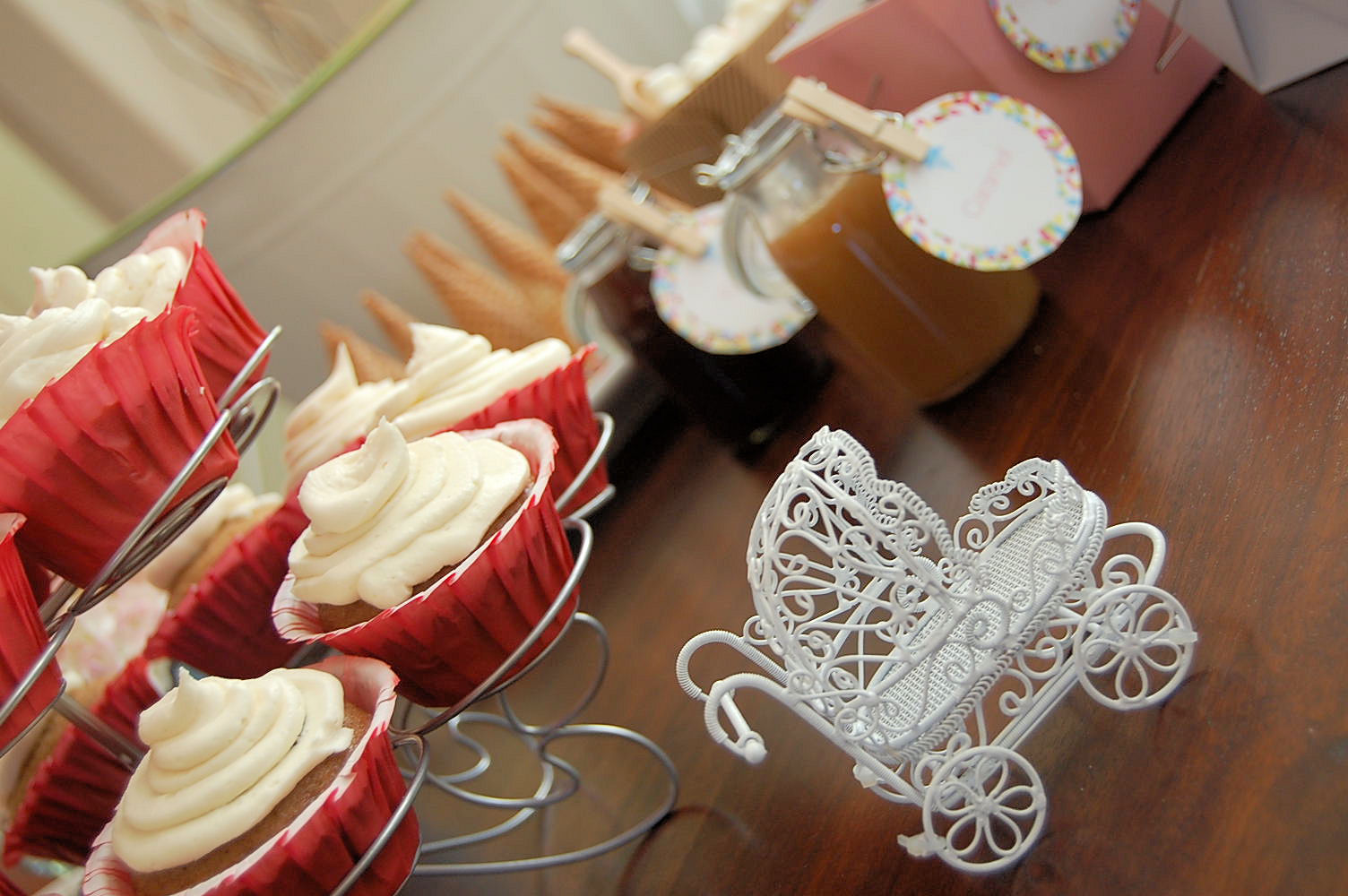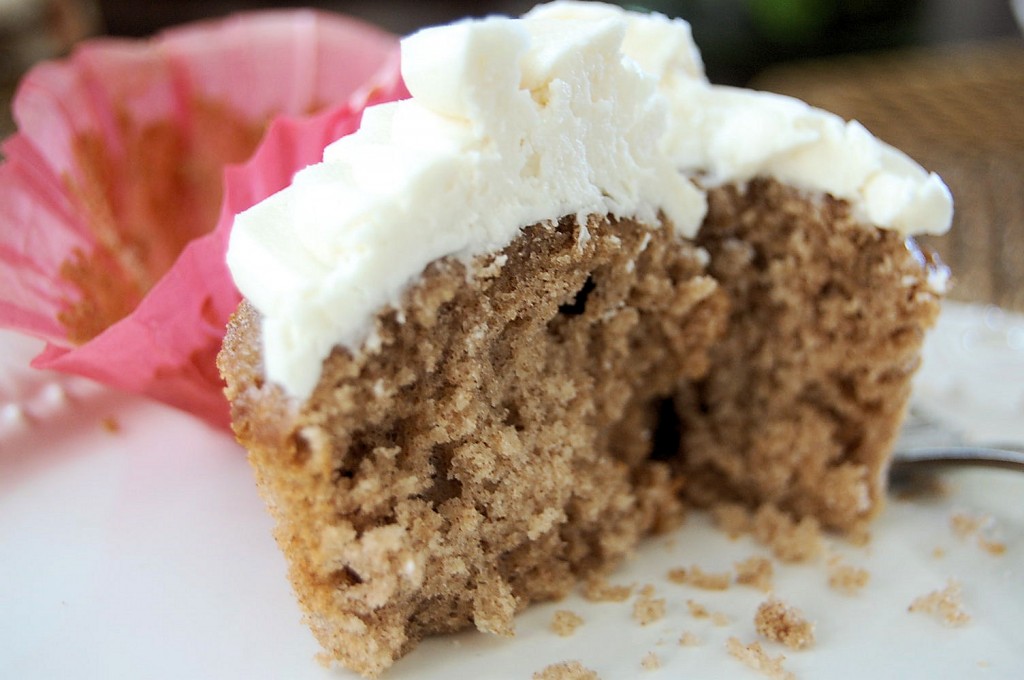 [print_this]
Spiced Cupcakes with Brown Butter Buttercream
Ingredients:
For the Cake:
1 1/4 cups all-purpose flour
1 cup plus 4 TBSP cake flour
1 stick unsalted butter, room temp
3 eggs
2 tsp. baking powder
2 tsp. cinnamon
1 tsp. pumpkin spice
1/4 tsp. nutmeg
1/4 tsp. salt
3/4 cup packed brown sugar
1/2 cup sugar
1 tsp. vanilla extract
1 1/4 cups milk
Directions:
Sift together your dry ingredients and set aside. Beat your butter until light and fluffy then add in your sugars, beating for another 2-3 minutes. Gradually add the egg and vanilla, beating the mixture after each egg. Now add in the dry ingredients and milk, alternating between each and ending with the milk. Pour into greased muffin tins or into 2 9″ greased cake pans and bake at 350 for 20-25 minutes.
Brown Butter Buttercream (adapted from Cupcake Wars):
2 sticks, unsalted butter, softened
6 TBSP milk
4 cups of powdered sugar
2 tsp vanilla
Directions:
Heat 1/2 cup butter over medium-low heat until lightly browned, about 8 minutes. Set aside to cool. In a large bowl using an electric mixer on medium speed, beat the remaining 1/2 cup butter for 30 seconds then add the cooled brown butter, beat until combined. Add the powdered sugar and vanilla. Beat in the milk, 1 tablespoon at a time, until spreadable.
[/print_this]