I am getting kind of bored with shrimp lately. I know, Shut My Mouth! I am married to a seafood lover and I live in the South, near the gulf in fact. With fresh seafood at my disposal you would think I would never get bored but I do. I find it hard to work with shrimp in certain dishes because they either tend to be the star of the show or they simply fade into the background along with some starch like rice or pasta. In the case today, my chipotle shrimp tacos are not the only star shining bright. They are perfectly in line/paired with this amazing avocado lime coleslaw allowing both to finish strong til the end.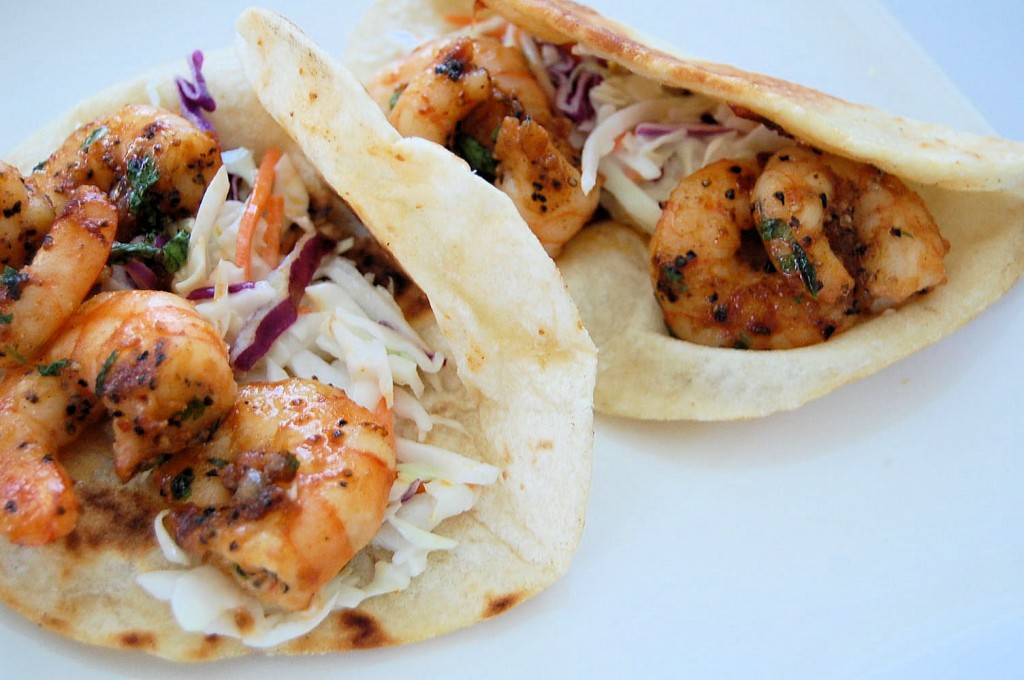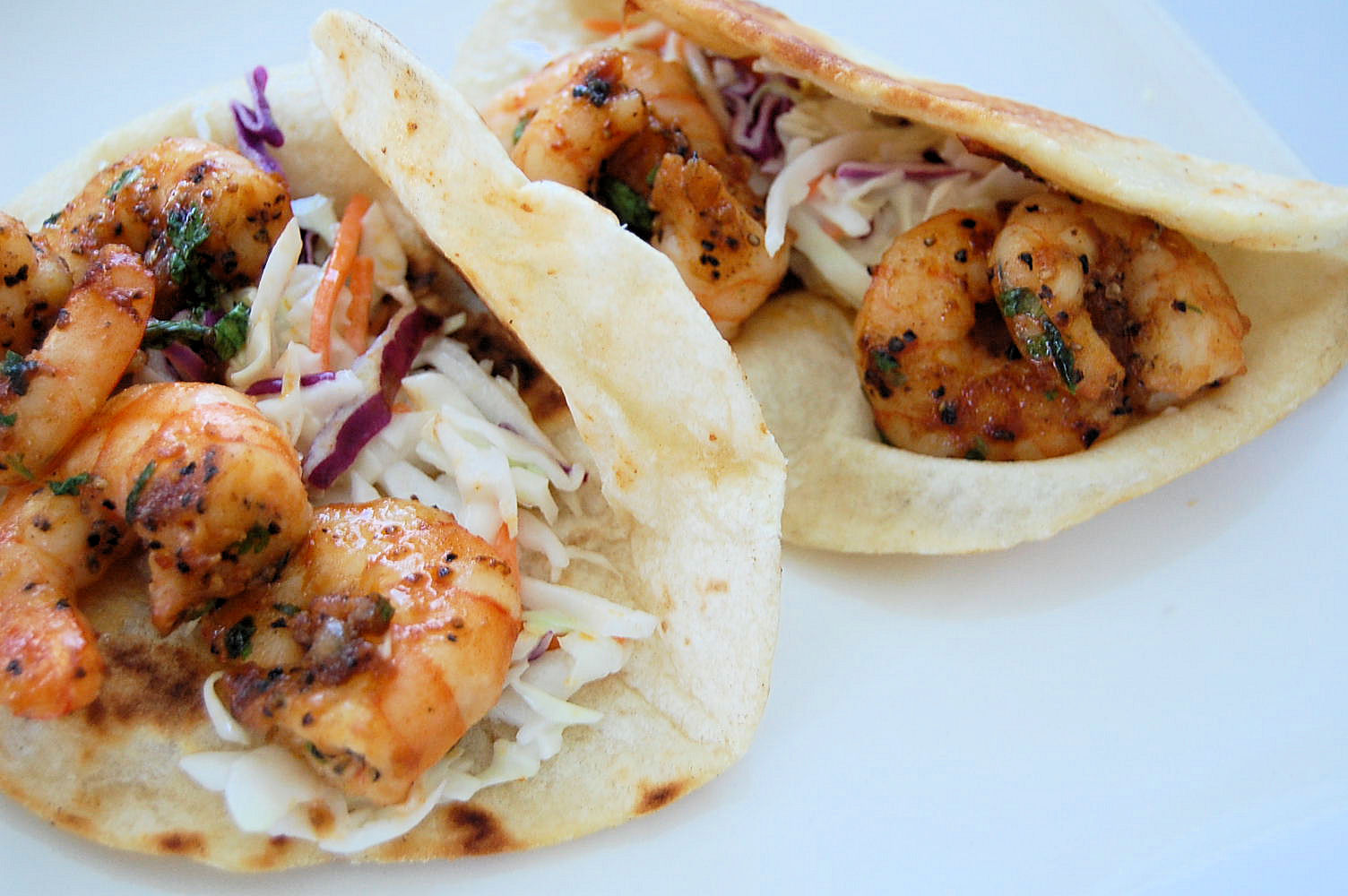 We haven't had shrimp tacos in FOREVER. Usually I make tacos when I am in a rush (since the hubs loves them) and it is typically with ground beef or shredded chicken. This go around though I had plenty of time on my hands (thank you mommy's day out program) and I wanted to do something different with shrimp. I opted for Shrimp Tacos but not just any shrimp tacos. Can we say Chipotle? Now can we say FANTASTIC?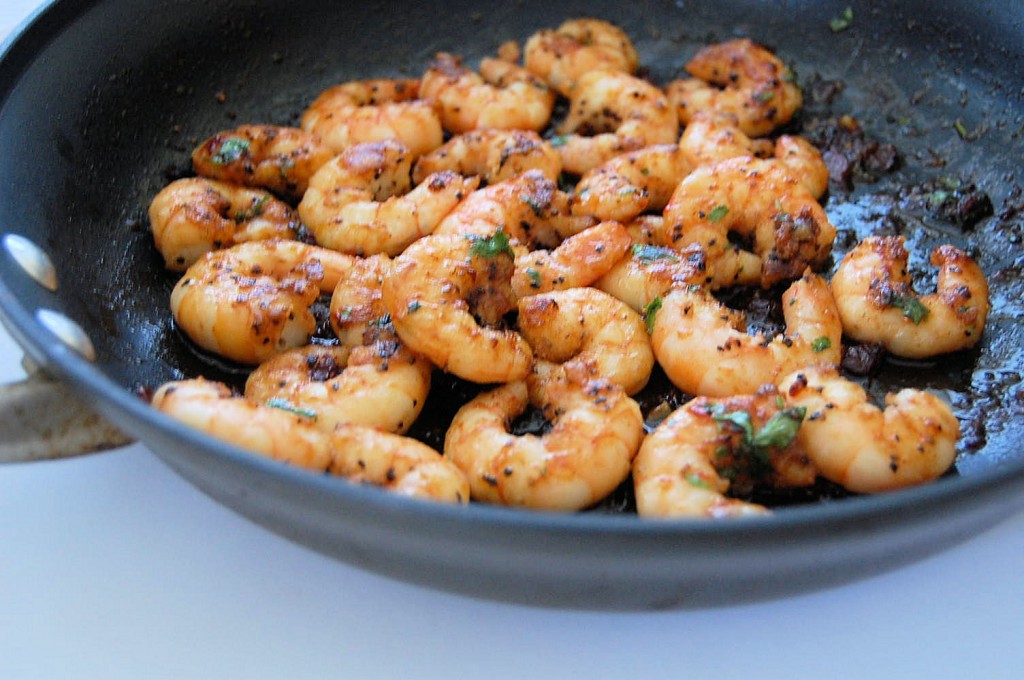 Now this isn't any normal chipotle flavor. I am talking about a wonderful mix of adobe sauce with the pepper, brown sugar for sweetness, a hint of lime, oil, cilantro and pepper. It is exhilaraing. After grilling the shrimp (seasoned with just salt and pepper) I simply whipped up this chipotle marinade type of sauce and allowed the shrimp to finish cooking in it. The sauce got nice and thick and began sticking to the shrimp and I was looking down with pure excitment.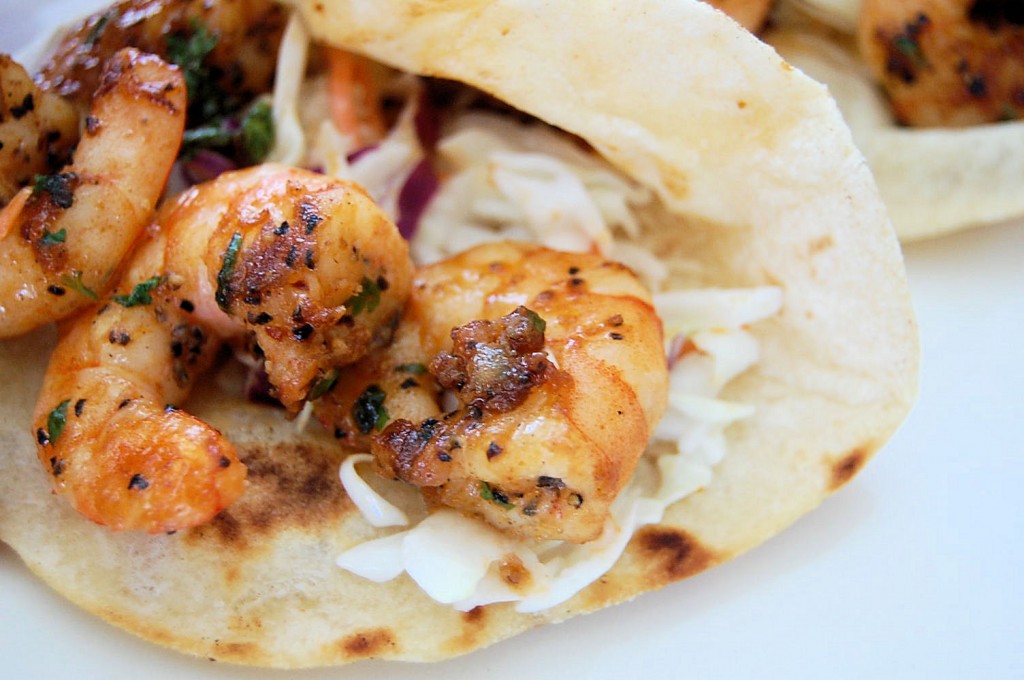 Now earlier I said the chipotle shrimp wasn't the only star. To bring even another dimension of flavor I decided to raise the bar with my favorite taco condiment- the coleslaw. A few splashes of lime juice and a few spoonfuls of freshly mashed avocado added to your standard coleslaw mix truly brings these shrimp tacos to a whole new level! All of this can be made under 30 minutes. So go ahead with your day and don't stress about dinner. Have your ingredients on hand and whip this up when you get home with time to spare!
[print_this]
Chipotle Shrimp Tacos with Avocado Lime Coleslaw
Ingredients:
1 lb of medium shrimp, peeled and deveined
8 corn tortillas
1 tsp kosher salt for the shrimp
1 tsp cracked black pepper for the shrimp
1 TBSP olive oil
1/4 cup brown sugar
1 TBSP Dijon mustard
1 chipotle pepper in adobe sauce, minced
1 tsp of the adobe sauce
2 garlic cloves, minced
4 sprigs of cilantro, chopped
2 TBSP of olive oil
2 TBSP cider vinegar
For the Coleslaw: Mix all together and refrigerate
1 bag of coleslaw mix
1/3 cup Greek yogurt
1/2 tsp garlic powder
1 tsp kosher salt
1/2 tsp black pepper
juice of 2 limes
1 medium avocado, mashed
1/2 tsp paprika
Directions:
Season the shrimp in a ziploc bag with 1 tsp salt, pepper and olive oil. Refrigerate for at least 4 hours.
Mix together the brown sugar, chipotle pepper, adobe sauce and next 4 ingredients in a small bowl. Set aside.
Heat a grill pan to medium-high and cook shrimp for 3-4 minutes until slightly curled. Now add in the sauce and toss, making sure to coat all the shrimp. Cook for another minute or so until pink and then serve.
Meanwhile, heat 1-2 TBSP of vegetable oil in a shallow skillet and grill the tortillas, until slightly charred and pliable, about 20 seconds per side. Serve with the shrimp and avocado lime coleslaw.
[/print_this]