After happening upon a recipe in an old cookbook I realized I have never done something like this on my blog before. It is not complicated nor gourmet, in fact it is the easiest and cheapest recipe you will find here at Kitchen Belleicious.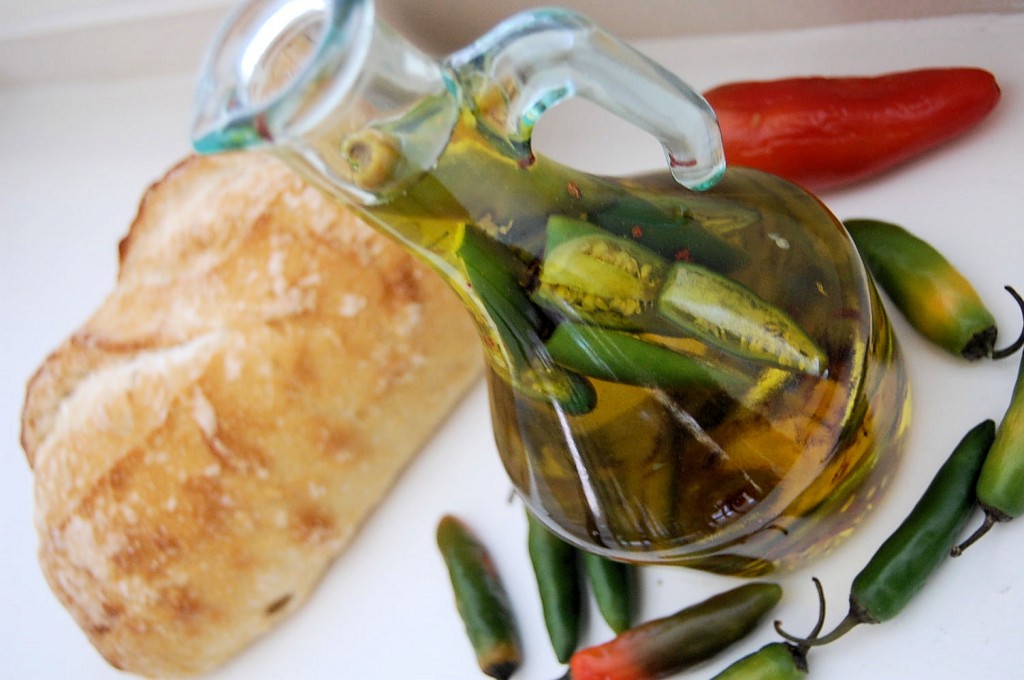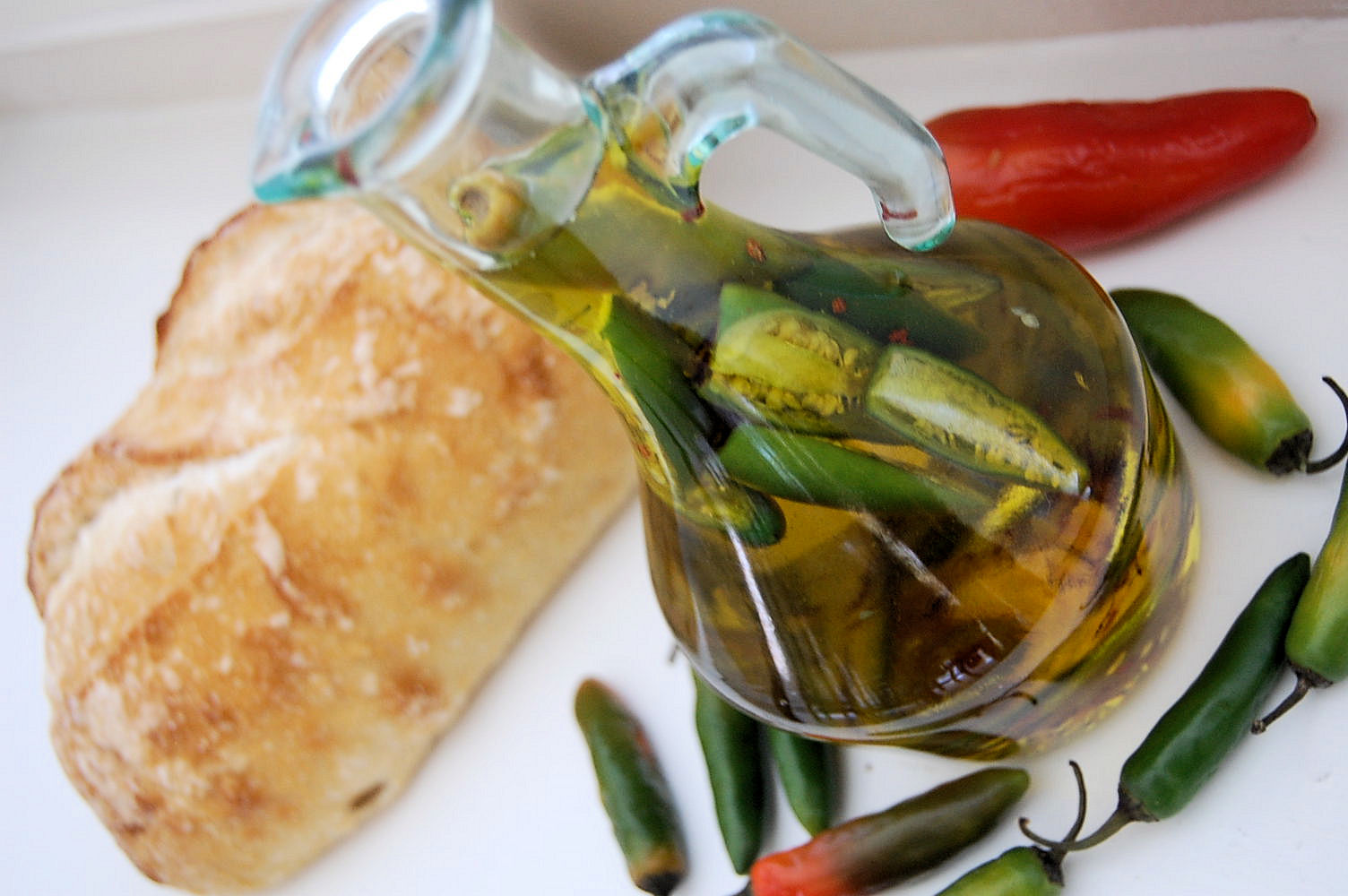 If you were to browse through my recipe archive you would find that 90% of my recipes involve spice of some kind. Whether it is my favorite Cajun Seasoning, or paprika, cayenne, curry or chiles, there is no denying we like a little kick in our dishes. Something you might not know though is I have another go to staple I always keep in my refrigerator and that is my can of jalapeno juice. After using up all the jalapenos from the jar I leave the juice in there for another month or so to add a nice special flavor to my dish of choice. With this in mind after seeing a recipe for homemade jalapeno oil, I knew this would be a fantastic addition to my pantry as well as an excellent recipe to provide my readers.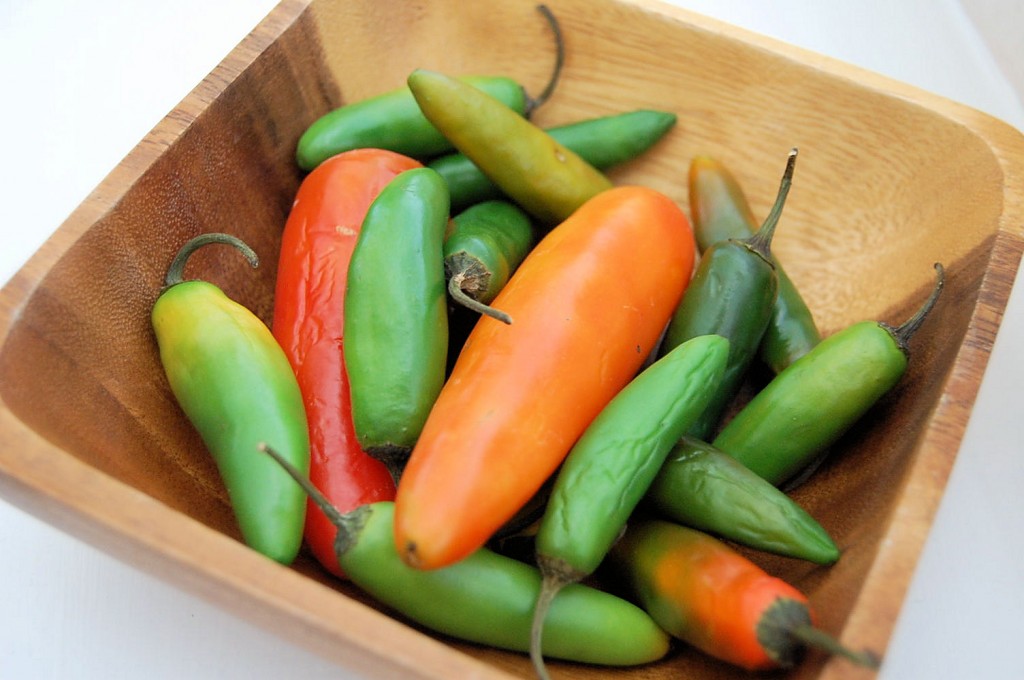 It  is excellent in any dish that has you using olive oil with its buttery texture and touch of heat. If you are worried about it being to hot then STOP worrying!  The oil loses some of its heat once it begins cooking and based on what ingredients you use with it the oil can take on a slightly sweet flavor. Note: It makes a wonderful gift for the upcoming holidays:) Just Here to Help:)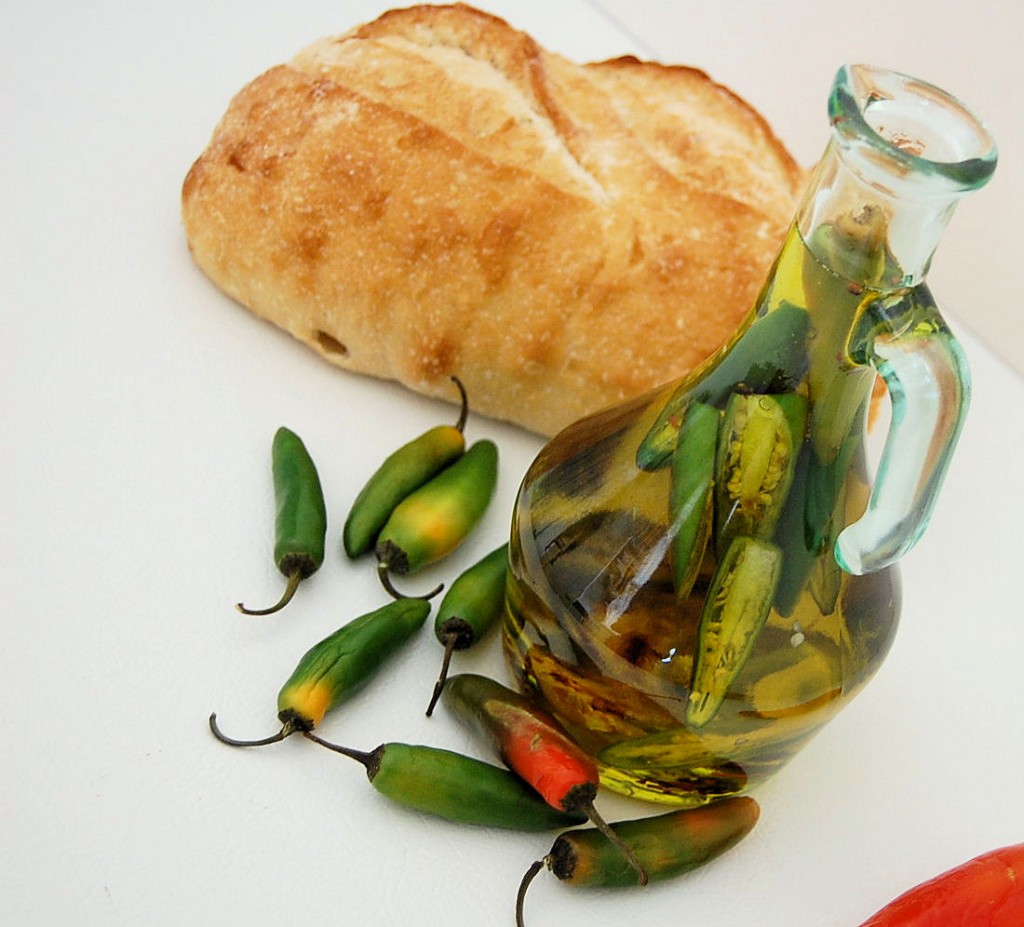 [print_this]
Hot Pepper Sauce
Ingredients:
1 cup red and green jalapeno peppers, stemmed
1 cup cider vinegar
1 tsp salt
1 tsp sugar
Directions:
Fill a glass jar with the peppers. In a small saucepan, heat the vinegar, salt and sugar until the sugar dissolves. Pour hot mixture over the peppers in the jar. Cover and chill 3 weeks or store in refrigerator for up to 6 months.
[/print_this]