What is better than pasta? Say it with me- Fried Pasta! This week at Kitchen Belleicious it is all about going back to school and with the start of school is the start of football season. I have already clearly stated the importance of football in this family but the fried cheese ravioli appetizer I am about to share with you is perfect for not only game day but any dinner or party you plan to throw this fall. Heck- I will even go as far as to say you don't even need an excuse to make them, just do it for the sake of the family! They will love it!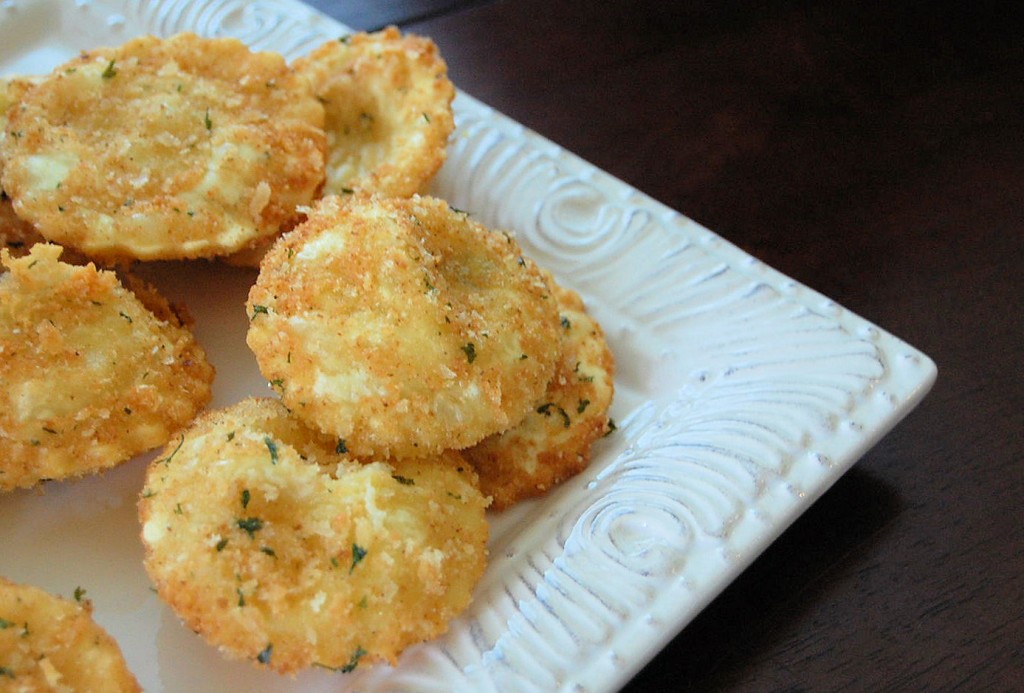 Filled with cheese and herbs (oeey, gooey, yummy wonderful cheese) drenched in nutty Parmesan cheese and then fried to golden perfection, it could possibly be the best appetizer in the world. The ideas are endless when it comes to serving these sinful treats. A side of marinara, spinach and artichoke dip or sweet and tangy honey mustard, fried pasta might not be figure friendly so to speak but boy it sure does speak volumes to the tummy!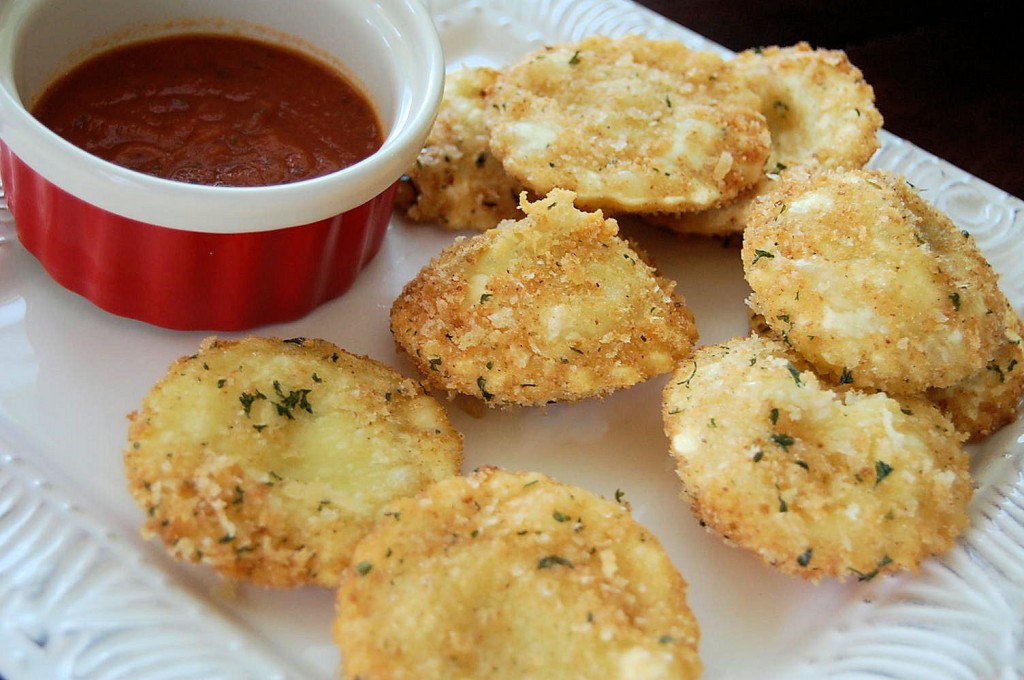 Make your own ravioli? Heavens No! I mean, I am all for making things from scratch and homemade ravioli is DELICIOUS but seriously guys? The time it is going to take you to make the pasta then proceed with the steps in frying it is just not worth your precious time. By the refrigerated brand of ravioli with a million filling options to choose from and go with it!  Just Go With It!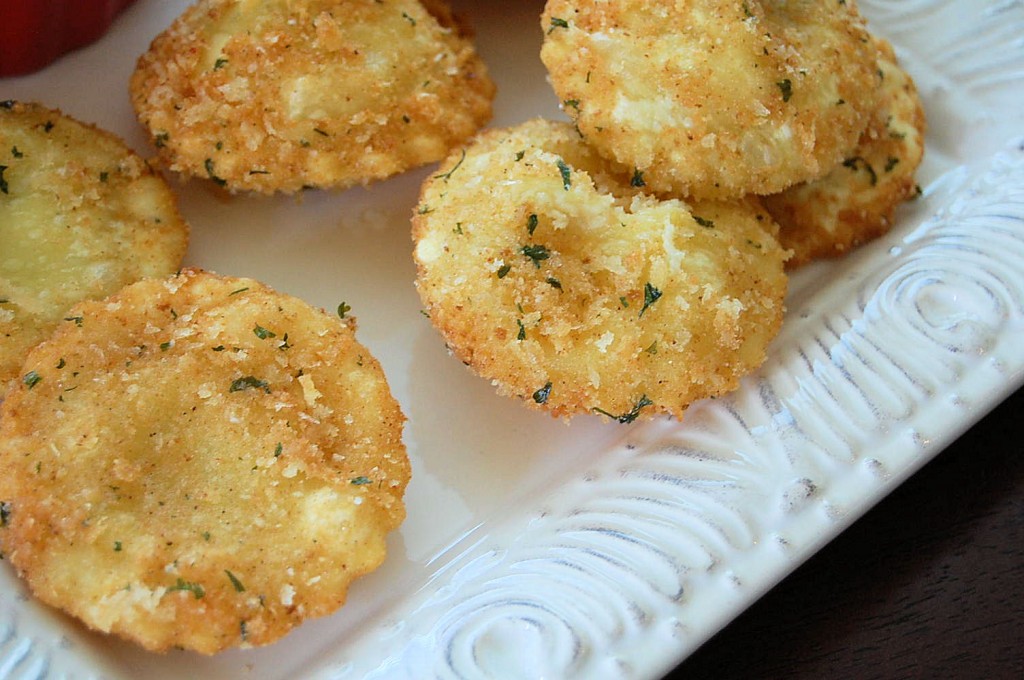 [print_this]
Parmesan Crusted Fried Cheese Ravioli
Ingredients:
1 cup of milk
3 eggs, slightly beaten
1 cup of regular bread crumbs and 1 cup of panko bread crumbs
1/2 tsp salt and pepper each
1 tsp fresh parsley flakes
1 box store-bought cheese ravioli
1/4 cup freshly grated Parmesan
1 jar store bought marinara sauce, heated, for dipping
olive oil for frying
Directions:
Place the ravioli on a baking sheet and freeze for 30 minutes. Pour enough olive oil into a large frying pan to reach a depth of 2 inches and heat to 325 degrees F. While the oil is heating, put the eggs and milk into one bowl and the bread crumbs in a separate shallow bowl. Season the bread crumbs with the salt, pepper and ca parsley flakes. Working in batches, dip ravioli in milk to coat completely. Allow the excess milk to drip back into the bowl. Dredge ravioli in the bread crumbs. Place the ravioli on a baking sheet, and continue with the remaining ravioli. Place ravioli back in the freeze for another 15 minutes. When the oil is hot, fry the ravioli in batches, turning occasionally, until golden brown, about 3 minutes. Using a slotted spoon, transfer the fried ravioli to paper towels to drain and sprinkle with Parmesan cheese.
[/print_this]