Before we begin here today I would like to say that although these might not have the "Perfect" swirl to them they are by far one of the best cookies ever. I have said over and over again that I am a cook and baker but no decorator. I admit my desserts are sometimes seriously lacking in the pretty division but one thing for sure I know how to bake and bake these mocha swirl cookies I did.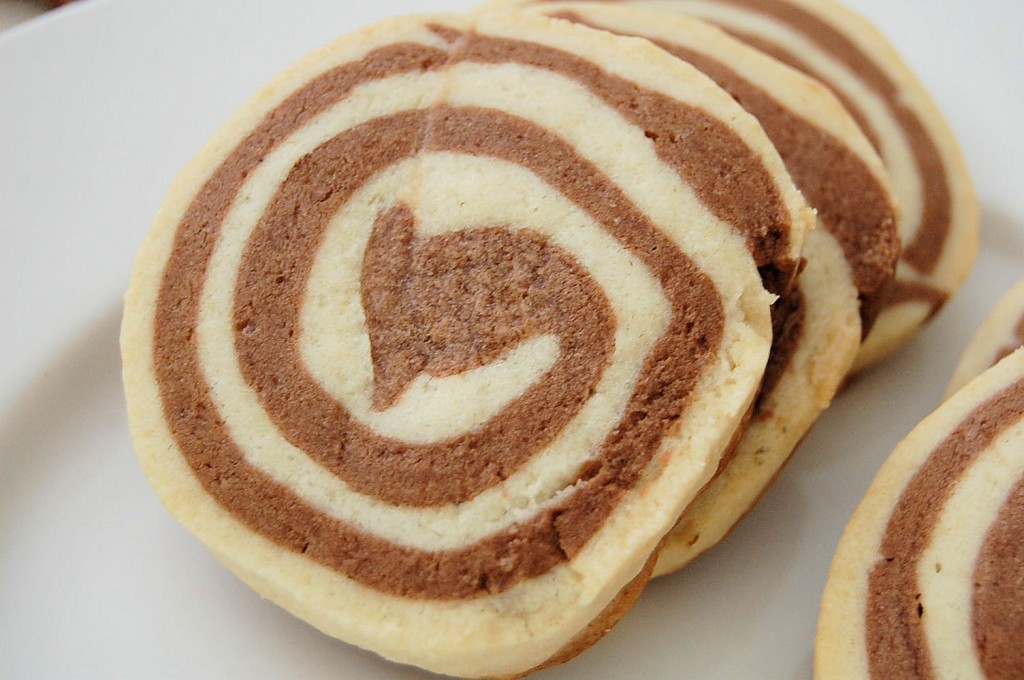 As soon and I mean as soon as I saw the picture for Mocha Swirl Cookies I was fascinated by the look and taste. Dainty little cookies with a perfect combination of chocolate, sugar and coffee all "swirled" up into one slice of pure goodness is exactly what I look for in my cookies. We do remember that I am a cookie-aholic, don't we? The only problem with this recipe is it calls for more time that I typically like to allow for in my cookie making process. You see, I am EXTREMELY slightly impatient and when I realized that I would have to wait for the different layers to almost freeze to perfection then thaw then refrigerate again, I was a little turned off. But not to worry! I persevered in the name of all things cookie or was that all things pregnant?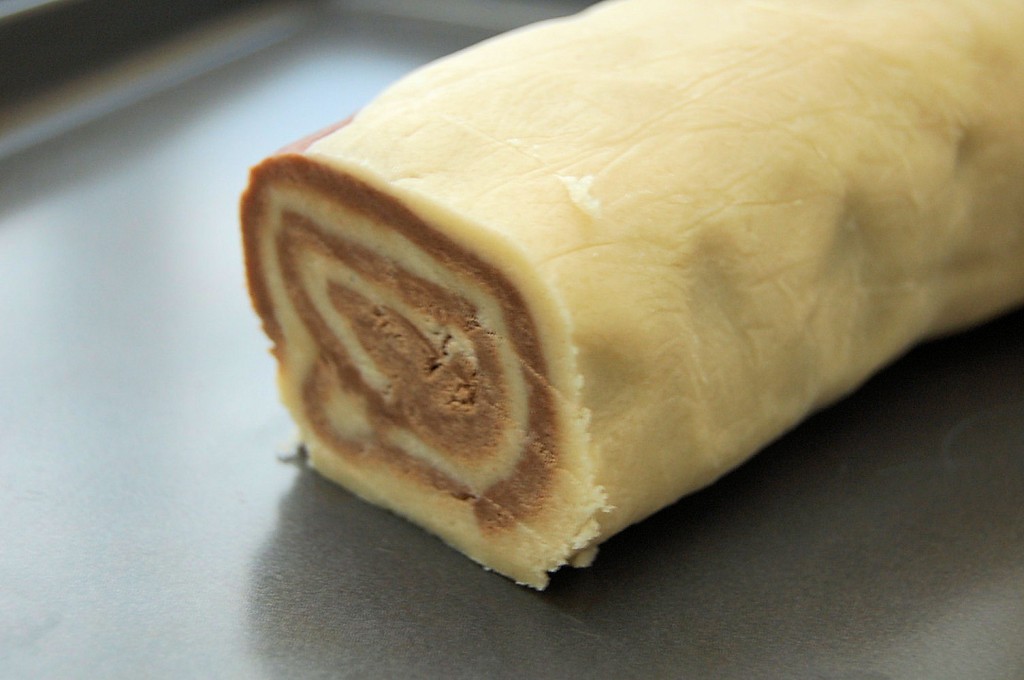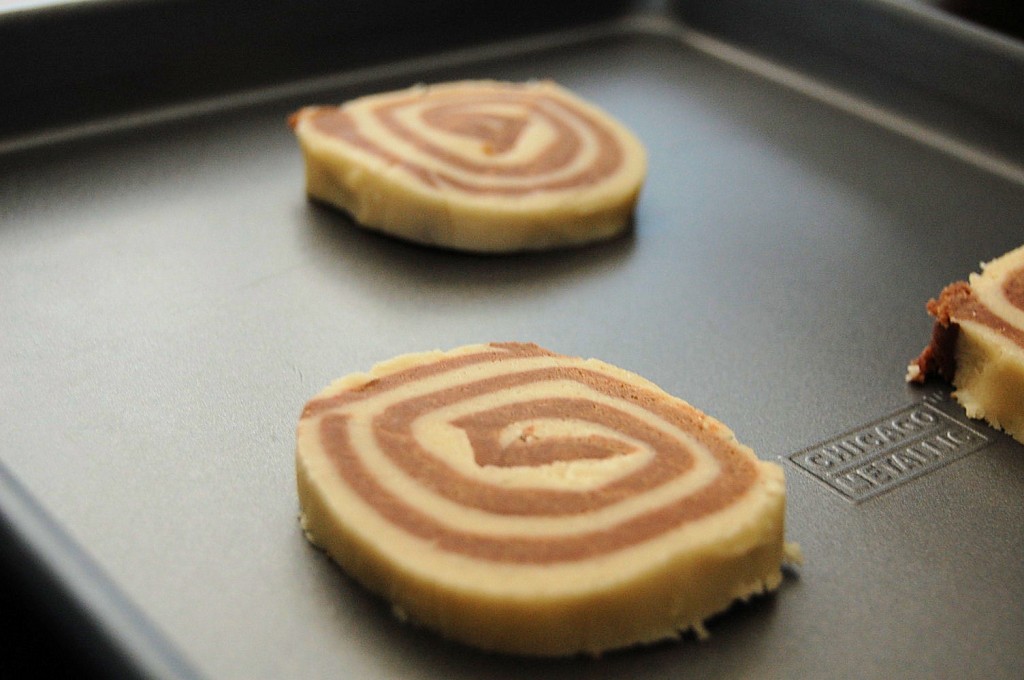 Either way the result was well worth the patience in training lesson. My gift in the end was a thick, chewy slightly crispy cookie with hints of mocha sprinkled throughout. Its like a sugar cookie meets a tall mocha latte with an extra shot!   DIVINE and rather contagious I might add.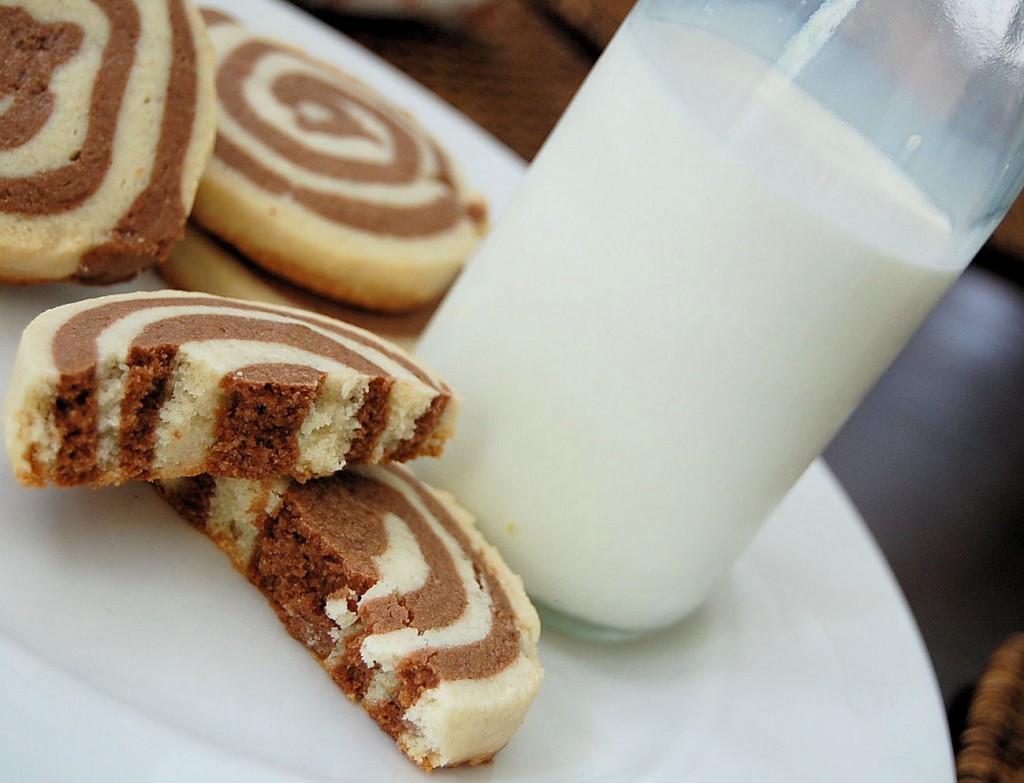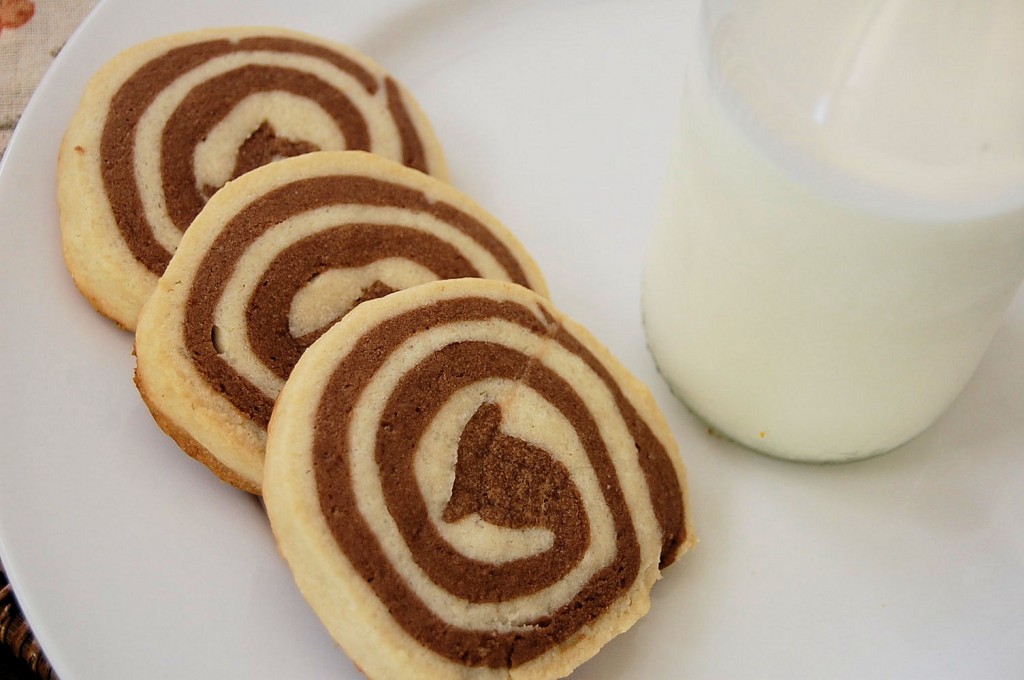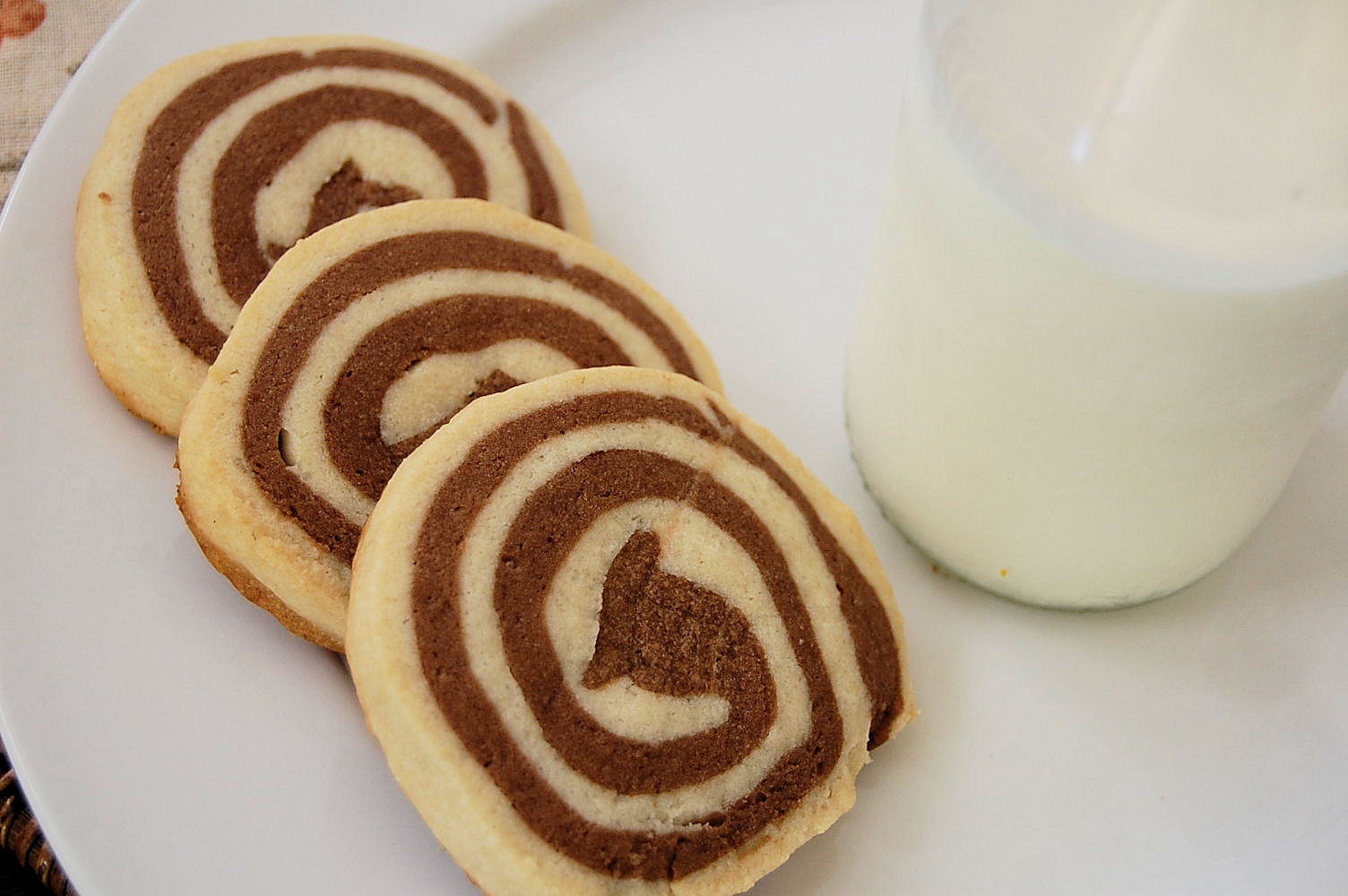 [print_this]
Mocha Swirl Cookies
courtesy of Sprinkle Bakes
Ingredients:
3 cups all purpose flour
1 1/2 tsp. baking powder
1/4 tsp. salt
1 cup butter, softened
1 cup sugar
1 egg
1 tsp. pure vanilla extract
1 1/2 tsp instant coffee (I used Starbucks' VIA)
2 oz. Dark chocolate, melted and cooled slightly
Directions:
In a medium bowl, whisk together flour, baking powder and salt.  Set aside.
In the bowl of a mixer fitted with paddle attachment, beat butter until creamy.
Gradually add sugar to butter while mixer is running.
Add egg and vanilla, beat well.  Scrape down sides and bottom of bowl and mix again until incorporated.
With mixer on low speed, gradually add in flour mixture until just combined.
Remove dough from mixer and divide into two even portions.  Dough should not be sticky.
Return half of the dough to the mixer and add the instant coffee.  Mix until combined and dough is speckled with coffee granules. Use finely powdered instant coffee like Starbucks' VIA, or you may choose to grind standard instant coffee finer in a food processor.  Espresso powder would also work well in this recipe.  Remove coffee dough from mixer.
Return the other half of dough to the mixer and add the melted chocolate.  Mix until well combined.
Roll out each dough separately between two sheets of wax paper – approximately 1/4″ thick.  Each piece should be a 9 x14″ rectangle. Chill on baking sheets in the refrigerator, at least 1 hour.
When dough is thoroughly chilled, top chocolate dough with coffee dough.  Gently press together the two dough pieces using a rolling pin.
Let dough stand at room temperature until malleable.
Use a knife to even one side (down the 14″ length) of the dough.  This gives you a nice even start for the spiral.
Roll dough tightly, jelly-roll fashion, using the wax paper to guide the dough.  The chocolate portion of dough usually tears a little when rolling. When this happens – STOP- and pinch the dough back together before you continue to roll.  Remember, this is not a race to see how fast you can roll the dough.  Do this slowly and deliberately.
Cover the dough roll in wax paper, then in a length of plastic wrap.  Chill thoroughly, at least 1 hour.  Turn the dough halfway through chilling to make sure it doesn't become flat on one side.
Heat oven to 350 degrees and line two baking sheets with parchment paper.
Remove dough from refrigerator, uncover and slice in half with a sharp knife.  Place half of dough back in the refrigerator to keep cold.
Cut dough into 1/4″ rounds.
Bake cookies for 10-12 minutes.  Let cool for 2-3 minutes on baking sheet before transferring to a cooling rack.
Repeat with remaining dough.
[/print_this]