I love orzo. I started cooking with it a few years ago and I was immediately hooked. It resembles the appearance of rice but it is actually pasta! Cha Ching! The both of best worlds! It is elegant enough for dinner parties but simple enough to serve for just a few. I have always appreciated the fact that orzo can withstand a heavy tomato based sauce as well as a light olive oil. It is such an easy and impressive side dish that can stand up to any main from seafood to meat. The flavors are light and subtle but leave you wanting more bite after bite!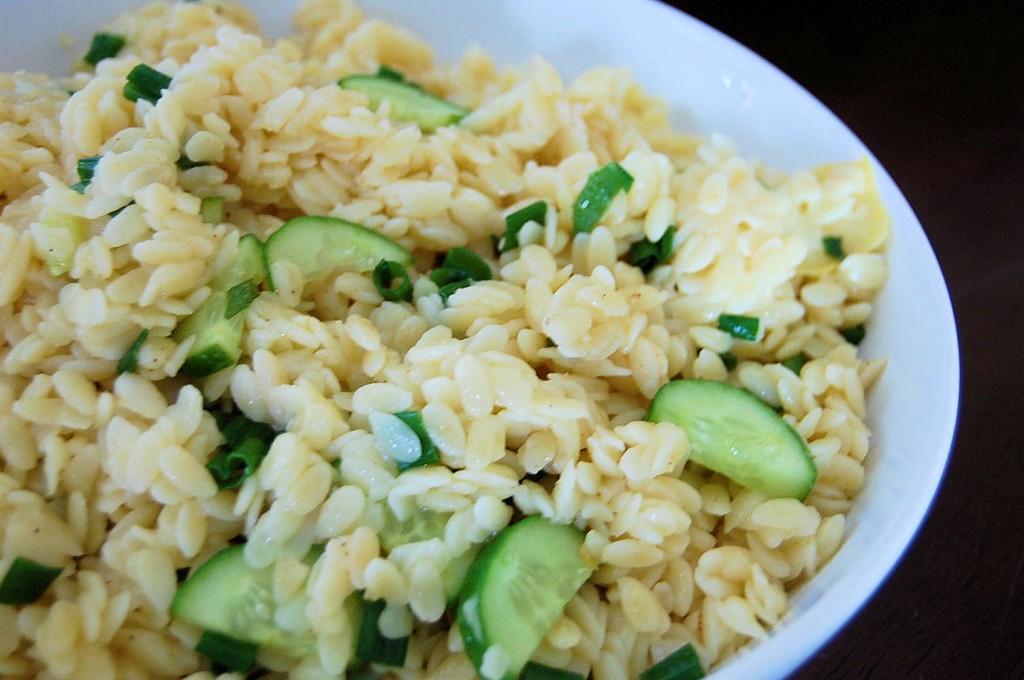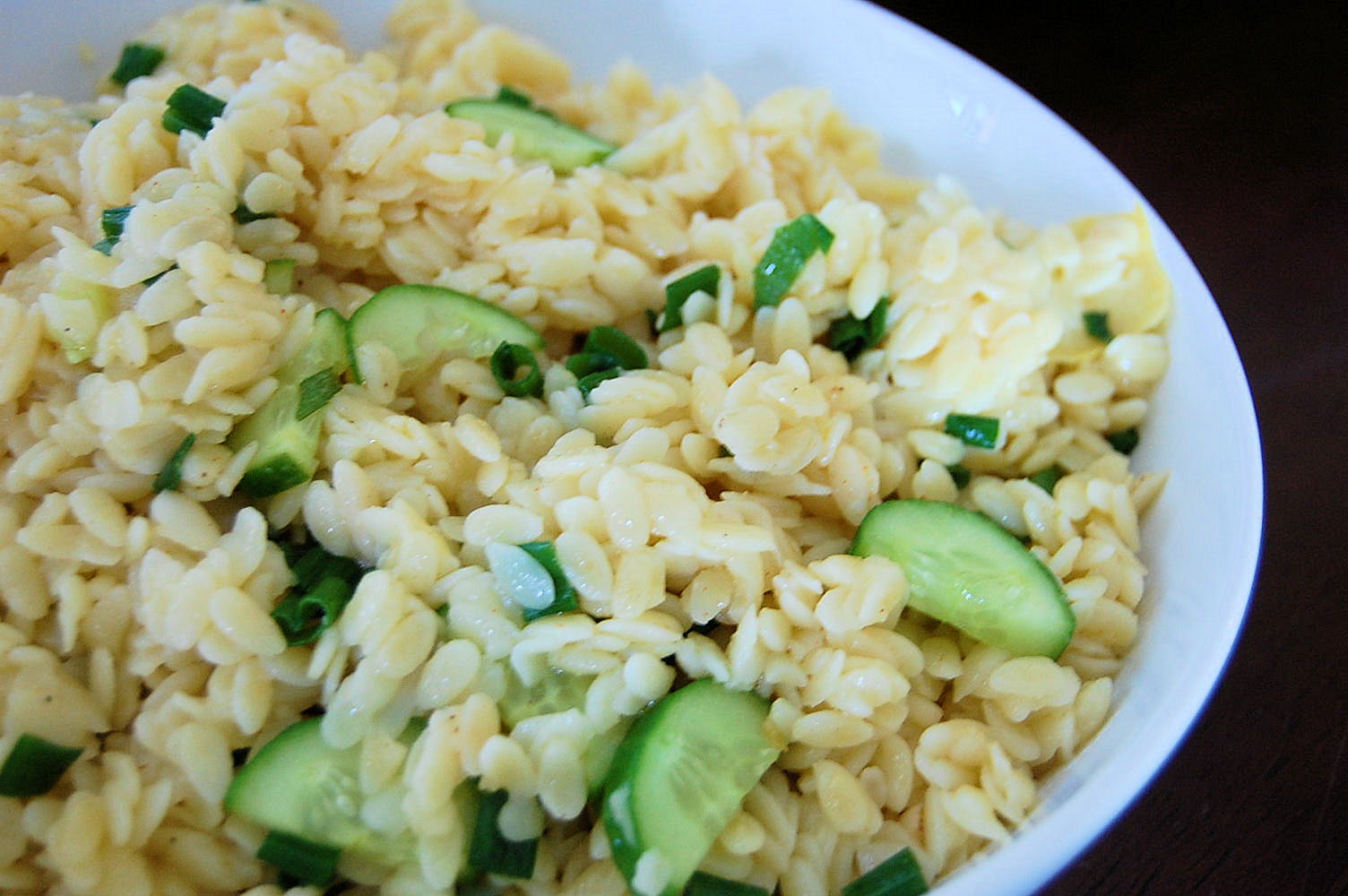 I remember like it was yesterday the first time I served my man orzo. I said we were having pasta and as I put down the plate in front of him he ever so cleverly stated, "But I thought we were having pasta?" I simple replied enthusiastically , "We are!" This is a small version of pasta that you are going to love!". He then had the nerve to say "Are you sure you didn't use rice? It looks like rice and I was really in the mood for pasta~!" What! I just told you it was PASTA! Ughhh……. Okay, I could go on and on with that story but the moral here is don't judge a book by its cover ( I guess) and NEVER never question the cook, especially when she is your WIFE and only means of food!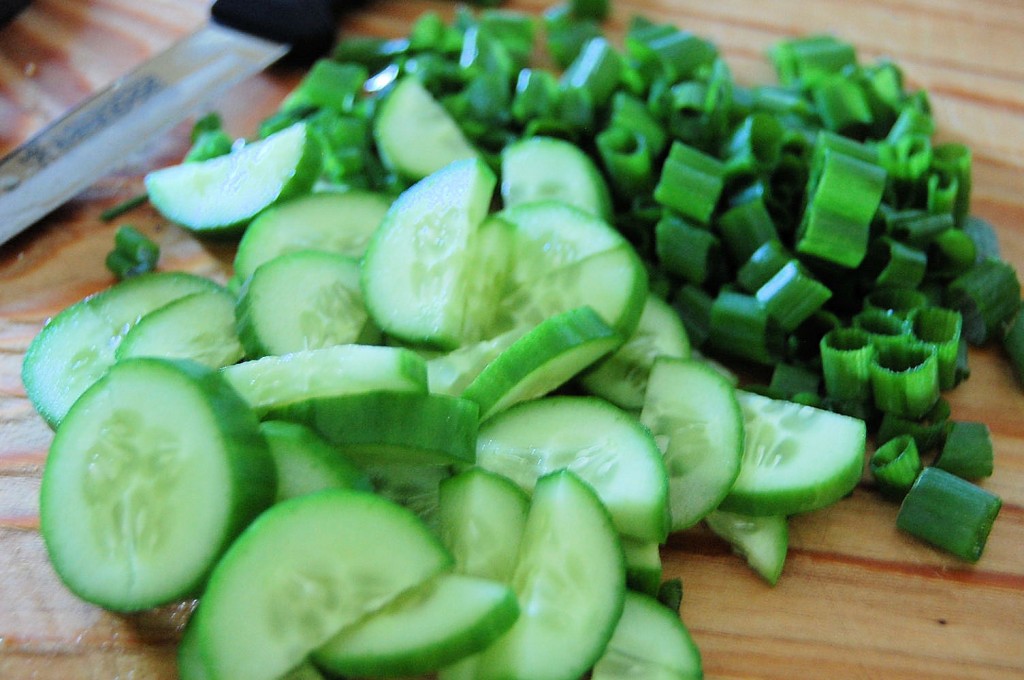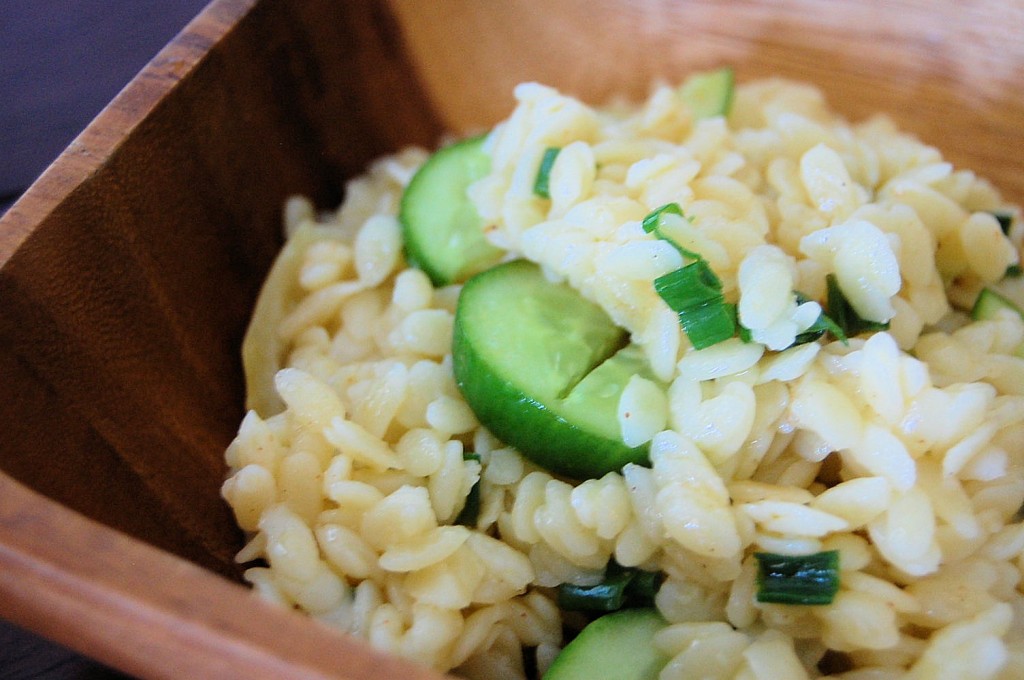 I think the hi-light of this dish was not just the flavor of lemon but the flavor of might I say Grilled Lemon! Lemon sprinkled with a dash of sugar and then slightly grilled really hit home. The hints of lemon zest and grilled lemon woven throughout the pasta with splashes of fresh cucumber made it the perfect way to say goodbye summer and hello fall!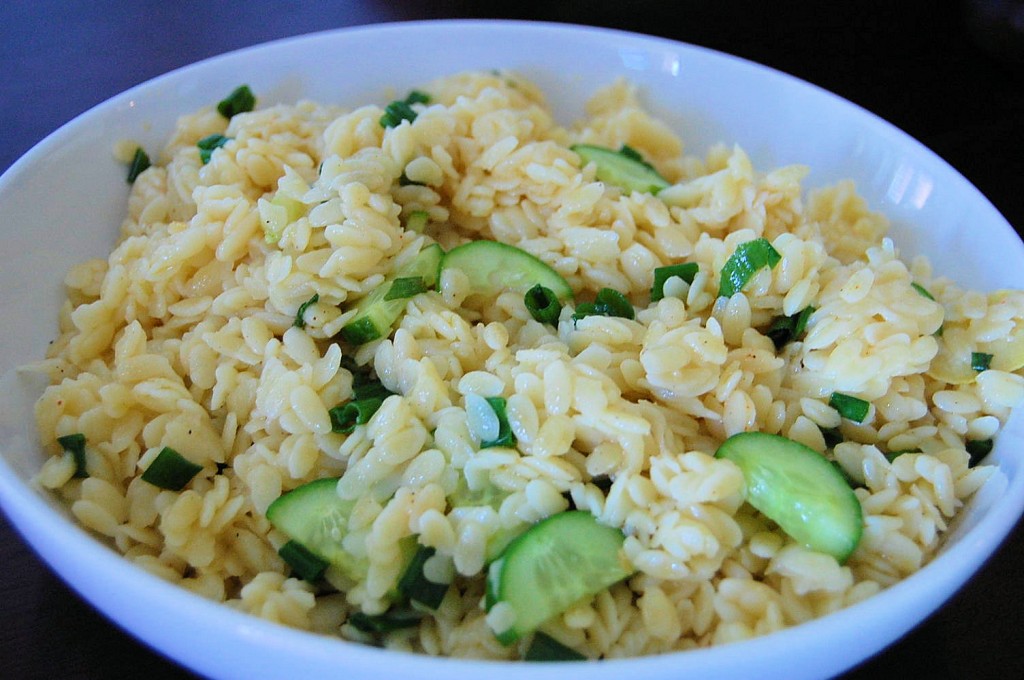 [print_this]
Lemon Orzo with Cucumber, Green Onions and Parmigiano-Reggiano
1 lemon,, halved
1 lemon zested
2 cloves of garlic, minced
1 tsp kosher salt
1/2 tsp freshly ground black pepper
2 cups chicken broth
2 TBSP white wine
1 cup water
1 lb. orzo
1/4 cup grated Parmigiano-Reggiano; more for sprinkling
1/4 cup chopped green onions, chopped
4 small or 1 large seedless cucumber, sliced
Directions:
Sprinkle the lemon halves with sugar and place flesh side down on grill over medium to high heat for 5 minutes, turning only once. Meanwhile, place 2 TBSP of olive oil in a medium saute pan along with the garlic and orzo and toast for 2-3 minutes. Add the hot chicken broth and water. Add in the white wine, juice of the grilled lemon along with the rinds of the grilled lemon (cut into slices). Bring to a boil then reduce heat and simmer for 15-20 minutes, stirring ever so often. Season with the pepper and mix in the cheese, cucumbers, lemon zest and green onions. Serve immediately.
[/print_this]