Join me today for an incredible Southern Gameday Menu and if you aren't from the South by all means do what I do best and substitute your favorite ingredients into the mix! I know it will turn out fantastic!
As the fall approaches there is perhaps nothing more quintessentially Southern than a delicious spread of food lining tables under tents with families and friends gathered around. Come September, every weekend, campuses across the region erupt with cheering fans and all-day tailgating parties. Food is what game day is all about and at the end of the day a true southern belle can relax as long as she knows the "game" (food) went as planned. Traditional, easy, and simple food is the key to a successful game day celebration. So without further ado, let me introduce to a wonderful and easy spread of delicious food with a few Belleicious twist here and there.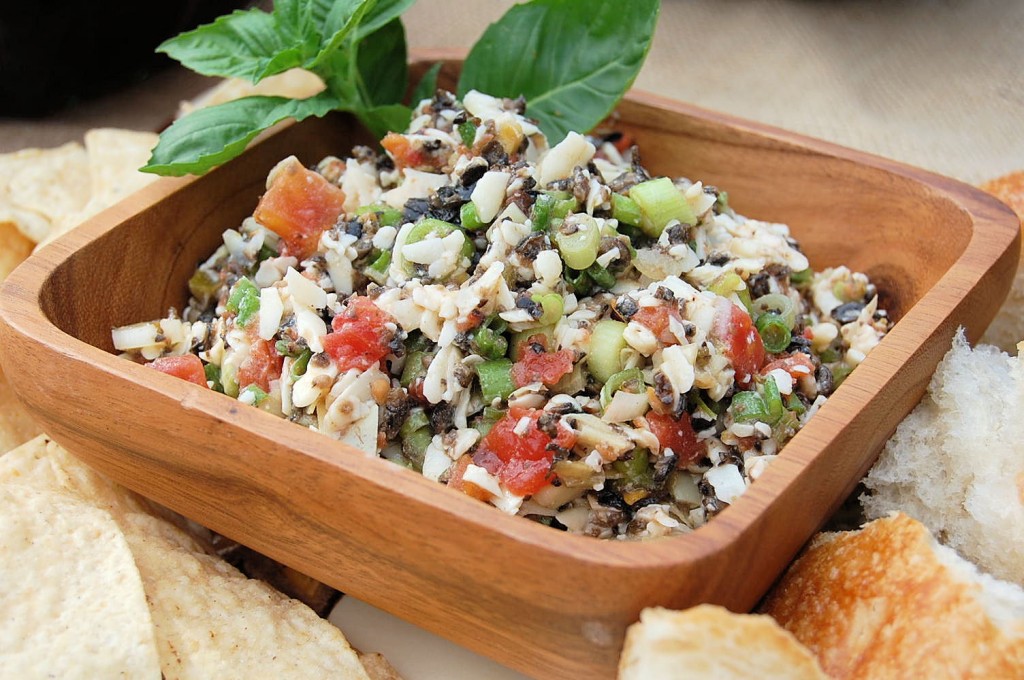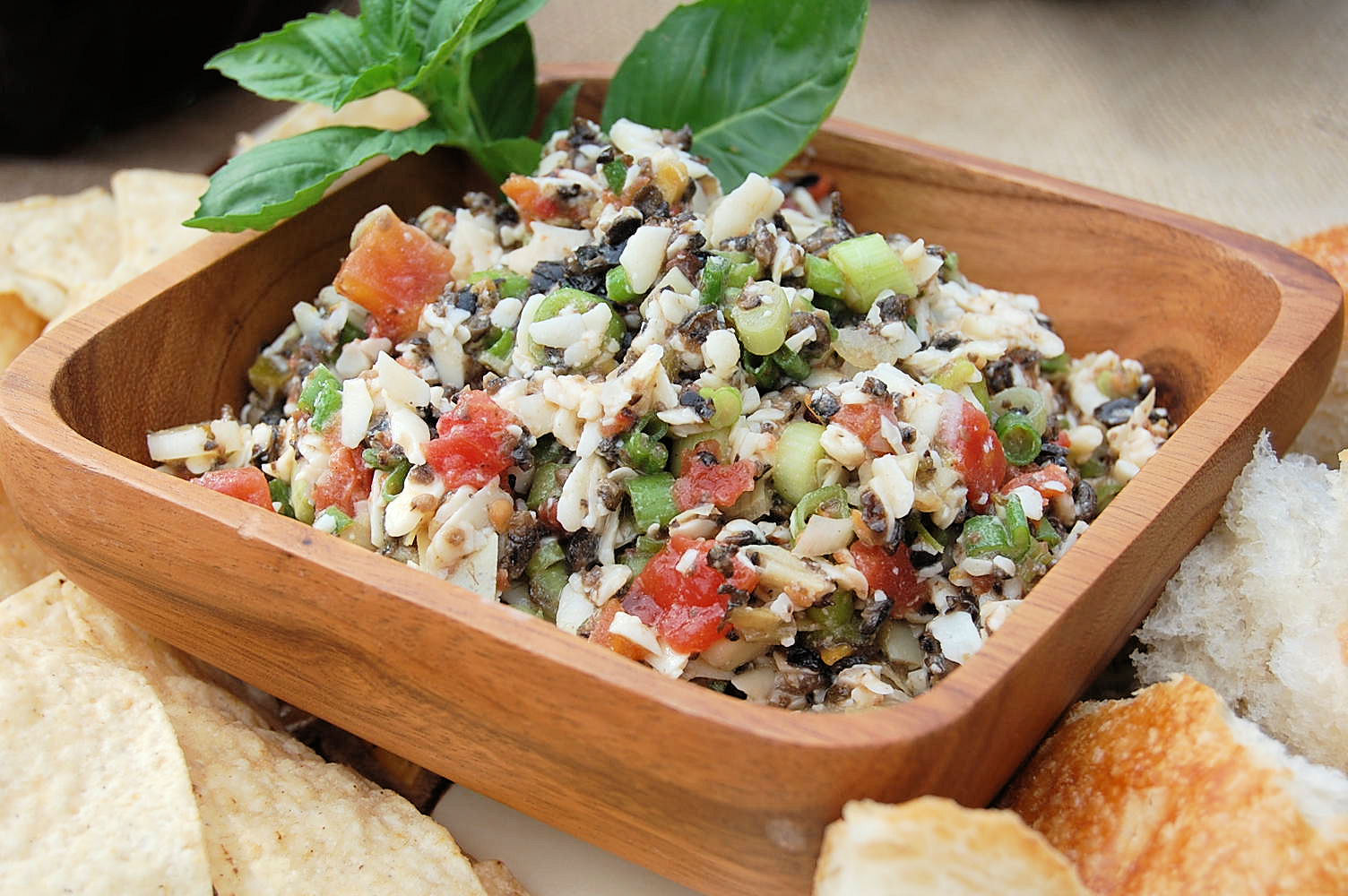 My husband and I visit our old Alma Mata LSU every fall eager to get our first taste of the football season. My favorite part of the tailgating experience is watching the little kids run up and down the paths, archways and Indian Mounds full of excitement for a team they are destined to love! With all of the madness and excitement one must not go hungry! Zesty and spicy flavors combined with our favorite meats and seafood is what gives the South its tailgating pride in cooking some of the most delicious and creative dishes. Here you will find a fun and exciting menu that will have your tailgating neighbors filled with envy! If your neighbors aren't for the opposing team then by all means invite them over. The more the merrier with this fantastic southern game day menu.
So What's for Dinner:
A unique twist on your traditional jambalaya with my jambalaya pockets, complete with or without the seafood. An amazing batch of the ultimate tailgating veggie dip that might keep your crowd of hungry fans quiet for just a few minutes and to top it all off Bananas Foster Cookie Bars! My own rendition of my favorite southern dessert- Bananas Foster. ENJOY!!!!!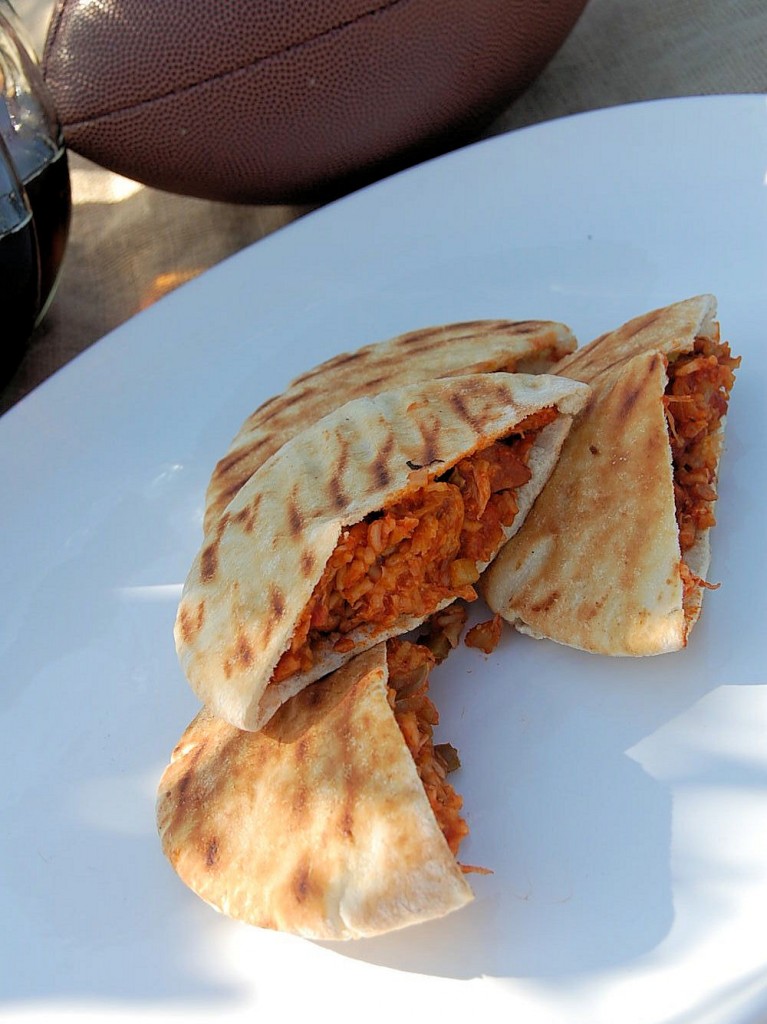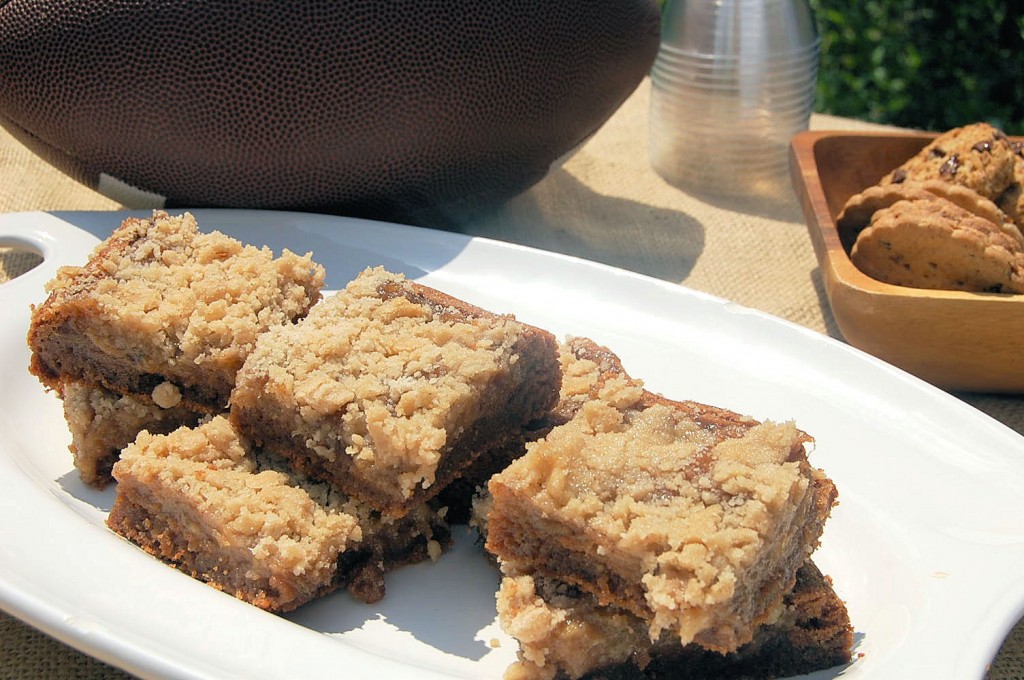 [print_this]
Jambalaya Pockets
2 packages of pita bread
1 rotisserie chicken, shredded
1 pound of andouille sausage, cooked and diced
1 small onion, chopped
1 green bell pepper, chopped
3 cloves garlic, minced
2 ribs of celery, chopped
1 bay leaf
1 tsp salt and pepper each
½ tsp cayenne
1 tsp Cajun seasoning
½ tsp thyme
1 cup chicken stock
1 can of tomato paste
1 can diced tomatoes
Directions:
In a heavy saucepan, sauté the onions, garlic, peppers and celery in oil until onions begin to turn transparent. Add the tomato paste let it brown a bit, stirring, for a minute or two. Add the stock, tomatoes and remaining seasonings. Stir in the shredded chicken,1/2 cup rice and cooked andouille sausage. Cook over low-medium heat for about 20 minutes, stirring occasionally, until thick.
Brush the pita breads with olive oil and grill over an open fire or in a large sauté pan on high heat until the bread is nice and crispy. Spoon in the jambalaya filling and enjoy! If not serving immediately, place in alumni foil containers and cover. Reheat in oven at 250 for 10 minutes.
[/print_this]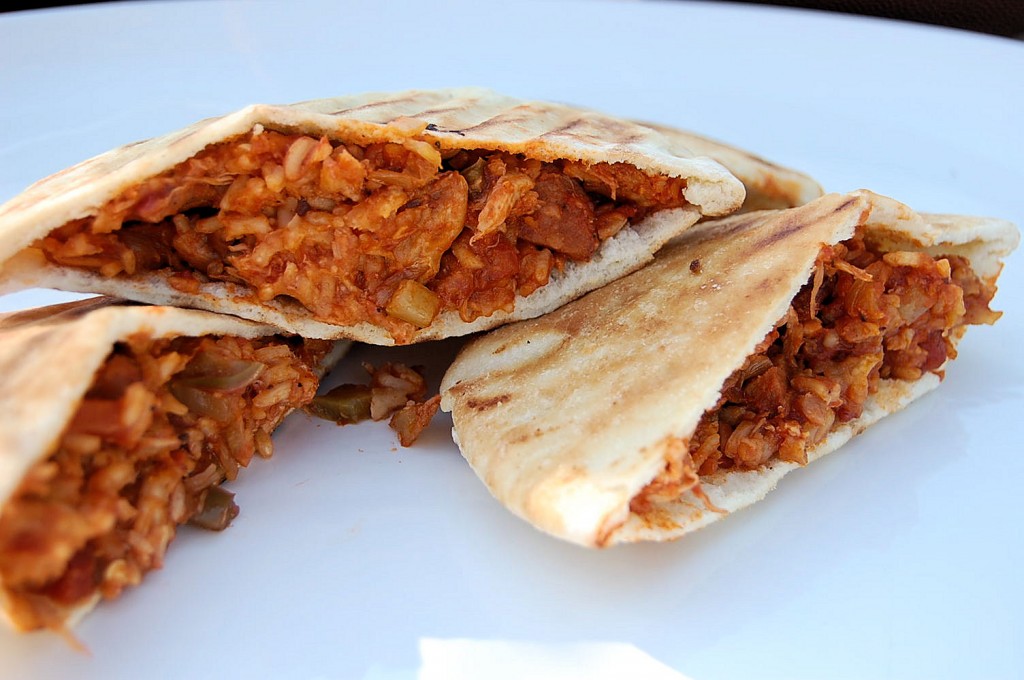 [print_this]
Ultimate Veggie Dip
8 ounces of Monterrey pepper jack cheese
1 cup pitted and finely diced Kalamata olives
2 ounces of diced green chiles
5-6 marinated artichoke hearts, drained and chopped
1 bunch of green onions, chopped
1 can rotel, slightly drained
1 tsp Italian dressing
½ tsp fresh lime juice
Pinch of salt and pepper
½ tsp fresh chives, finely chopped
Directions:
In a large bowl combine all ingredients including the hot sauce. Serve immediately or refrigerate until game time.
[/print_this]
[print_this]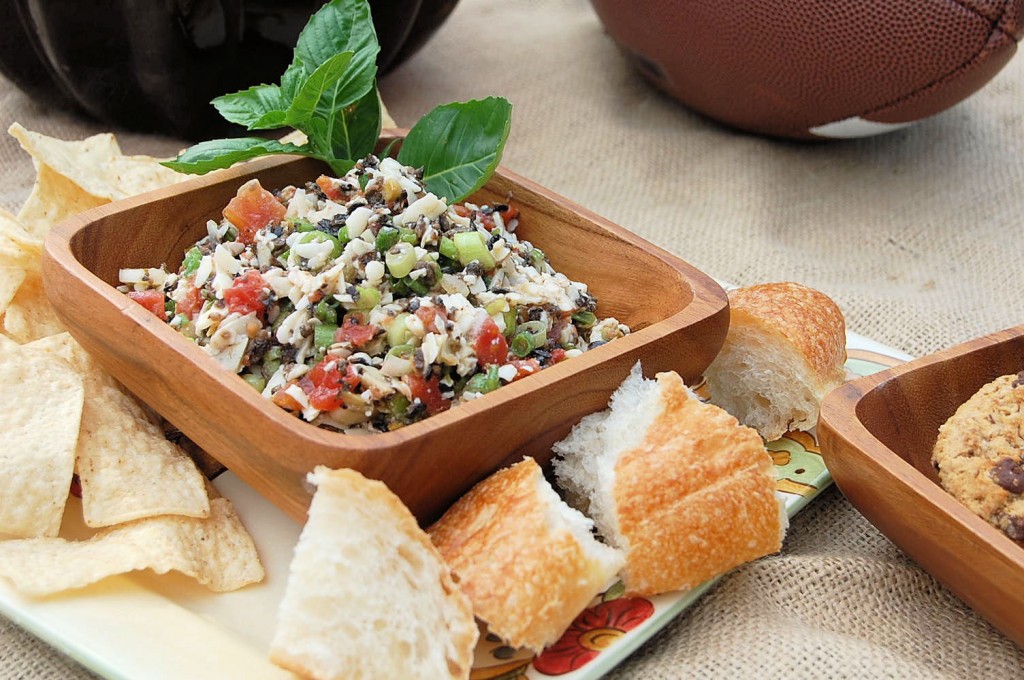 Bananas Foster Cookie Bar
Ingredients:
Crumb Layer:
1 stick of butter, softened
1 cup brown sugar
1 egg, slightly beaten
1 tsp rum extract
½ tsp vanilla extract
1 cup flour
¼ tsp baking soda
½ tsp baking powder
1 tsp cinnamon
1/4 tsp salt
Banana Layer:
3 very ripe bananas
2 tsp  vanilla
1/2 tsp cinnamon
¾ cup brown sugar
4 TBSP butter
Directions:
In a large bowl mix together the butter and sugar and add the egg and vanilla. In a separate bowl, combine the dry ingredients. Gradually add the dry ingredients to the wet ingredients. Pour all but ¼ of the batter evenly into a greased 9 inch square pan, bake at 350 for 20 minutes. Set aside to cool.
Meanwhile let's make the banana layer for the bars. Over low heat, melt butter, sugar and cinnamon stirring until almost dissolved. Add in the bananas and vanilla, sauté for another 3-5 minutes until all the sugar has been dissolved. Mash the bananas with a potato masher and spread evenly over the cooled cookie bars. Top with the remaining dough by crumbling it over the banana filling.Bake at 350 for an additional 10 minutes until the top is nice and slightly golden brown. Cover and refrigerate for at least 1 day before cutting into 2 inch squares.
[/print_this]