In my opinion chickpeas can be rather bland if not seasoned and cooked appropriately.  Some people I know (who shall remain nameless) can just pop these beans right in their mouth as is but yours truly needs something more, just a smidgen more added before I can truly enjoy them. As you continue to see chickpeas grace more everyday dishes like salads, pasta, burgers and yes even some desserts (yes, its true just see for yourself) I thought it would be fun to turn the normally mealy legume into a nice little crunchy treat. I am not one to go straight to the can of chickpeas for my latest sweet craving but I can happily say that by pan frying this little balls of goodness and tossing them in a flavor induced concoction of spices, your average chickpea morfs into the most flavorful and healthy snack you can feel good about eating.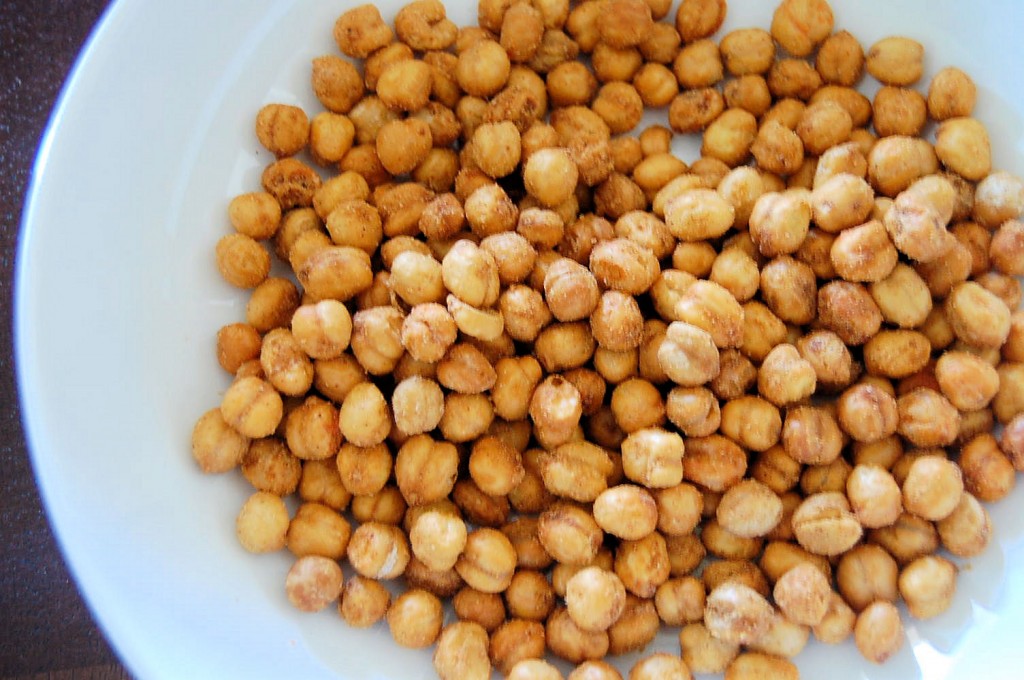 Now there is no trick to this madness and it is as simple as tossing the chickpeas into a bowl of deliciousness (seasonings) and throwing them into a pan with some oil. They are spicy, crunchy and full of flavor. The chickpeas almost mimic the crunch of a nice thick chip but without all the guilt all thanks to a perfect combination of flour and spices that adhere nicely to the chickpeas before they are lightly fried.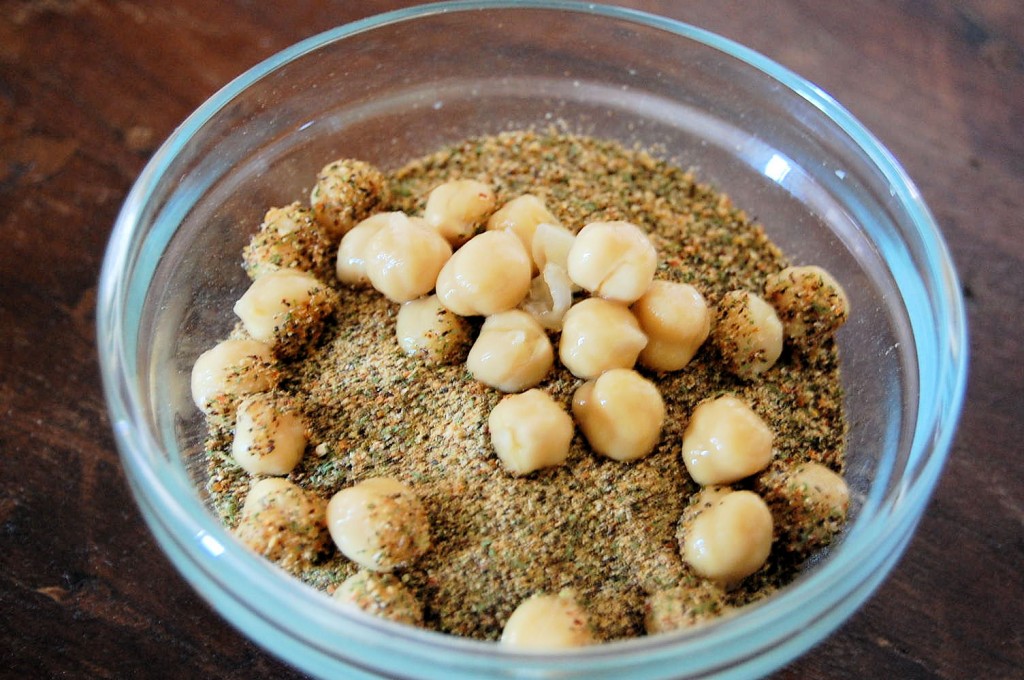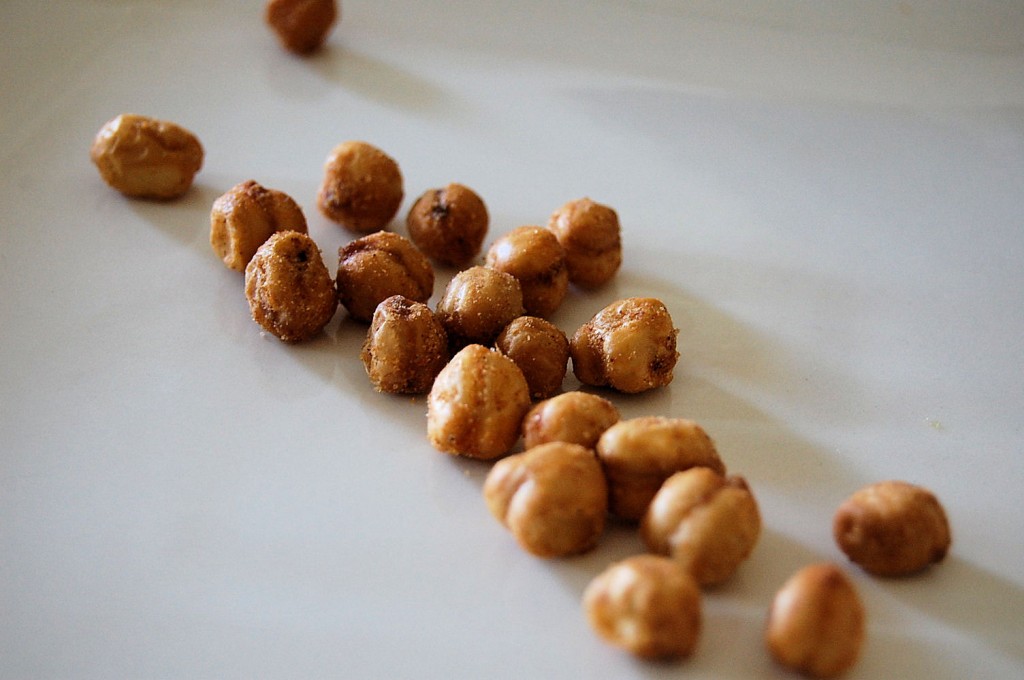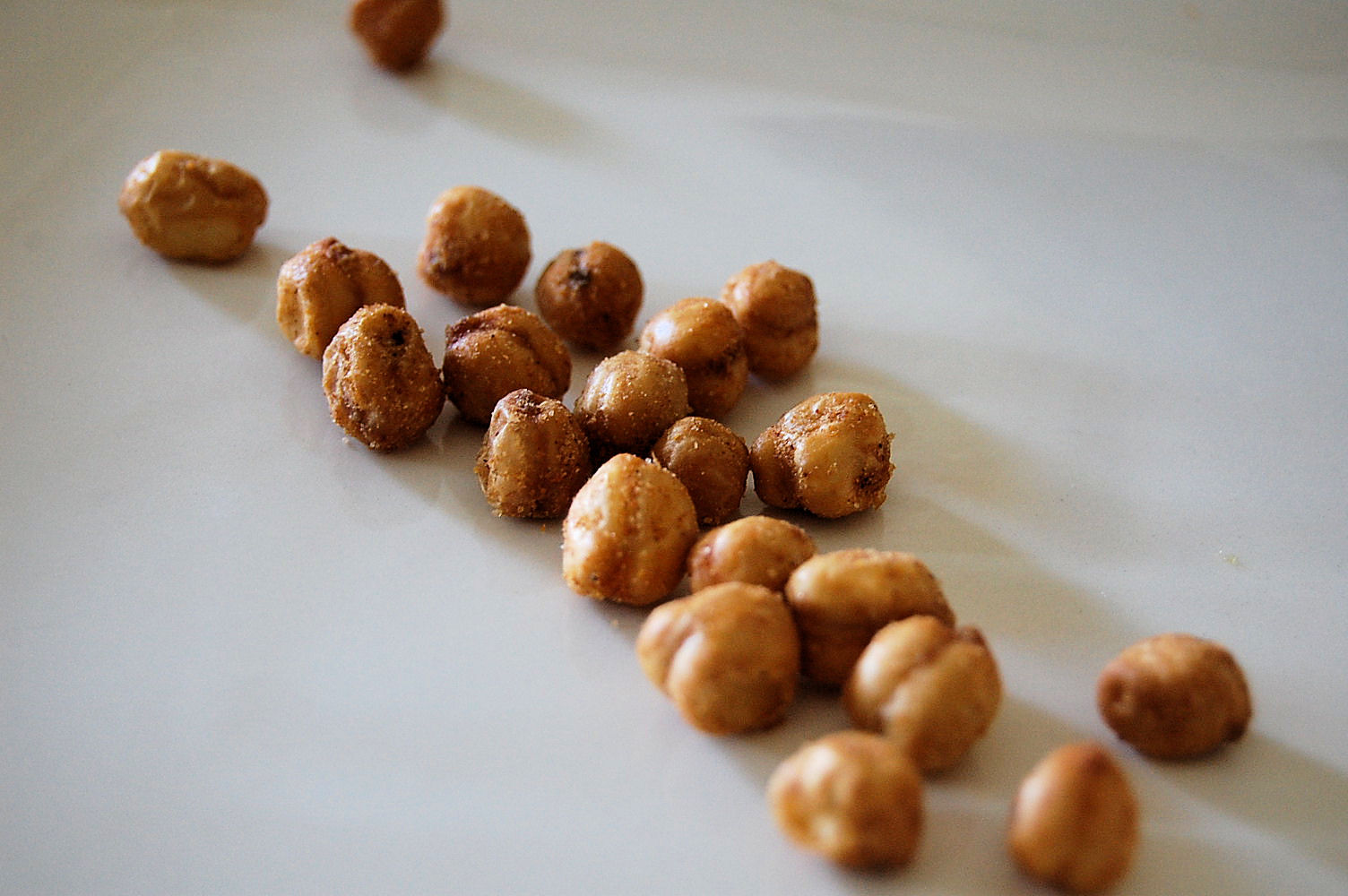 With all that said, there is nothing left for me to say except put down the mouse, open up a can of chickpeas and treat yourself to a fun and tasty treat! Did I mention the kids will go crazy for these!
Note: Omit cayenne pepper if heat is not your thing!
[print_this]
Pan-Fried Cajun Chickpeas
Ingredients:
1 can of chickpeas (Garbanzo beans)
1 1/2 TBSP of flour
3 tsp cajun seasoning ( I used Slap your Mama)
1 tsp garlic powder
1/2 tsp coriander
1/2 tsp kosher salt or more to taste
1/2 tsp freshly cracked black pepper or more to taste
1/2 tsp smoked paprika
1/4 tsp cayenne pepper
3 TBSP of Devo Olive Oil
Directions:
Drain the chickpeas and pat dry. Mix together the spices and flour until well blended. Roll the chickpeas around in the mixture and shallow fry the beans in batches using the olive oil. Season with extra kosher salt and ENJOY! Will save in a ziploc bag or container for up to 1 week.
[/print_this]