By now most of you have probably read about Jennie's story and seen the tremendous outpouring of love and support from the food community through the baking of peanut butter pies in honor of her husband Mikey. Jennie of In Jennie's Kitchen never had the chance to make her husband's favorite pie before he unexpectedly and suddenly passed away 2 weeks ago due to a heart attack. When I first heard the news and her story I just cried. My worst fear is losing my husband or my kids and I can only imagine the emotions and heart ache she is experiencing right now. My prayers are continually with her and her kids.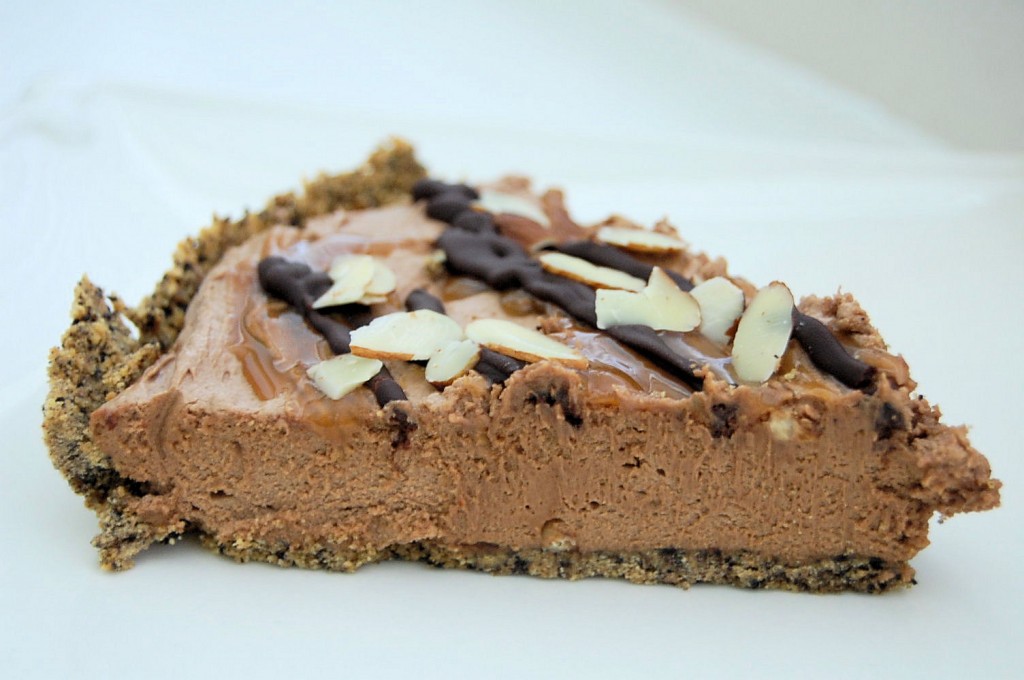 In Jennie's first blog post after the death of her husband she stated that the one thing she wish she would have been able to do was make him his favorite pie. It had been on her list to do for months and months but she never got around to it and now she never will have the chance again to make it for Mikey. I was reminded of what Jennie said just the other night when my husband, my soul mate, my best friend and the most amazing father I know, turned over to me and said "I love peanut butter desserts." Can you make me like a peanut butter pie or cake or something?" Usually I would have just said yes and put it on the to do list but in that moment I remembered Jennie's story and realizing how our life could change in an instant and how much I love him I said "Yes! It's the first thing I will do when I get up!"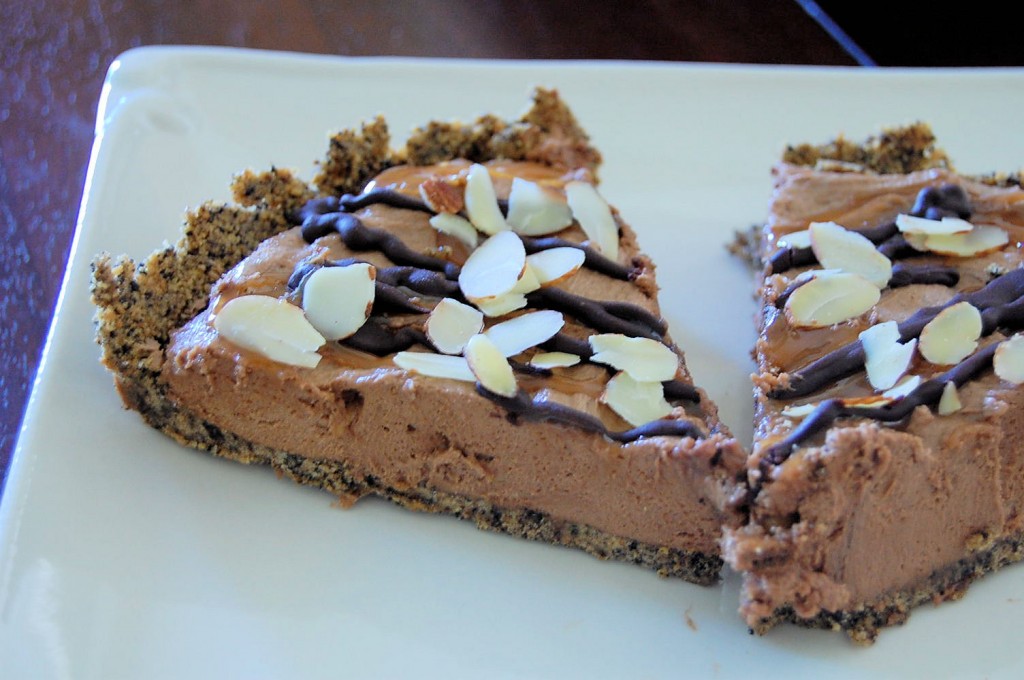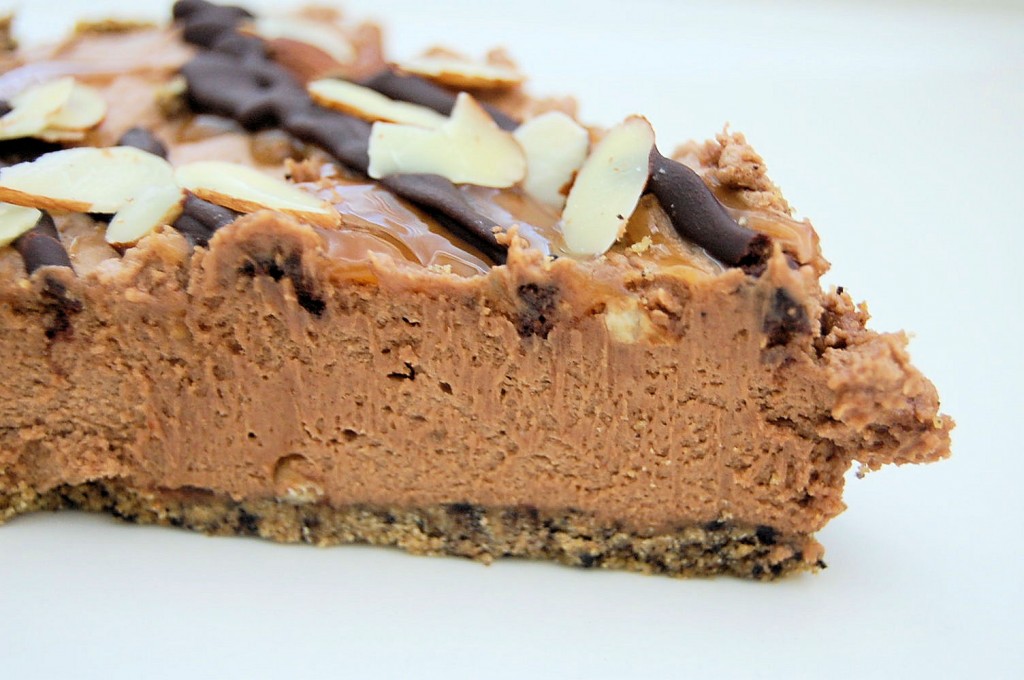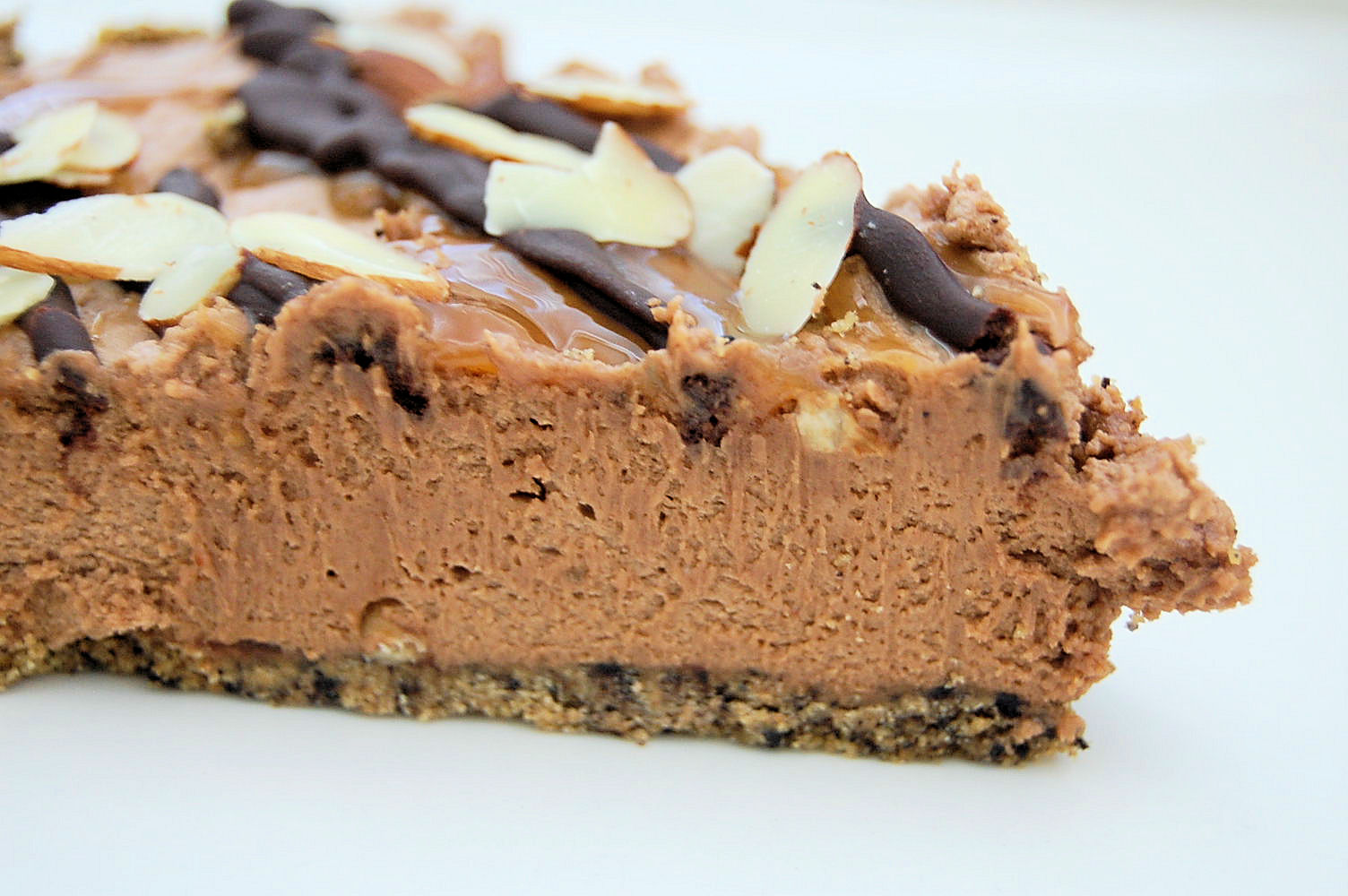 One to keep my promises, I woke up bright and early yesterday morning and made him the most delicious chocolate peanut butter pie with my own little twist of incorporating nutella in the filling. I wasn't necessarily planning to do a pie. I was more on the cake bandwagon as I went to sleep the night before but as I thought about Jennie and Mikey and how I had never had the chance to make the pie in his honor I decided the  best thing to do was a Peanut Butter Pie!
Note: I am pregnant and chocolate is just one of my many cravings so I couldn't just do peanut butter- I had to do a chocolate PB pie or the world would have fallen apart!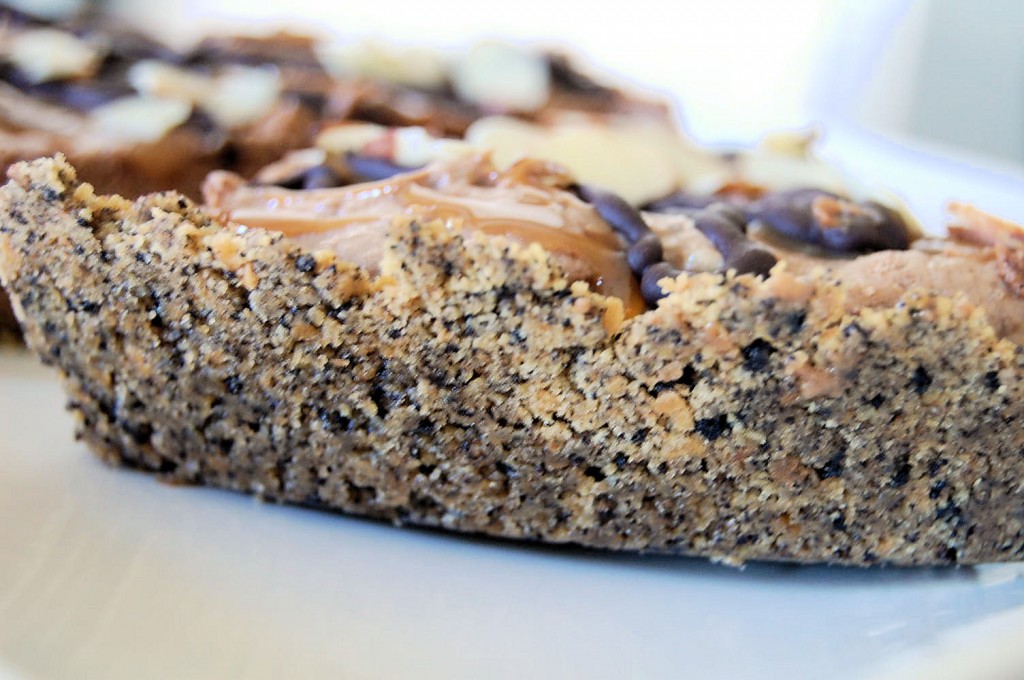 Look at this crust! A wonderful combo of oreos and graham crackers!
I realize this pie is not going to make up for any lost time with my husband or weaken the blow of something unexpectedly happening to one of us but I hope it brings him joy and makes him realize that he is my life, my strength and my rock. That I fall in love with him more and more each day and I hope by making him this pie it just shows in one more way how much I appreciate him and how blessed I am to have him in my life.
[print_this]
Chocolate+Nutella Peanut Butter Pie
For the crust:
5 oreos (I used doubled stuffed)
10-12 graham crackers
6 TBSP butter, melted
For the Filling:
3/4 cup of chunky peanut butter
1/4 cup nutella
1/4 cup cocoa powder
1 cup fresh whipping cream
1 tsp vanilla
1/4 tsp salt
1 cup powdered sugar
8 ounces of cream cheese, room temp
Directions:
Pulse the cookies in a food processor until crumbs, should make approx 2 cups. Mix with the melted butter and spread into a 9 inch pie pan. Bake at 350 for 7-9 minutes. Set aside in the refrigerator to cool.
Meanwhile, beat the cream cheese, peanut butter and nutella until well blended. Add in the vanilla, powdered sugar, salt and cocoa powder. With a spatula fold in the fresh whipped cream just until blended. Pour into the cooled pie crust and refrigerate for at least 1 hour before serving. Garnish with drizzle of chocolate, caramel or toasted almonds.
[/print_this]