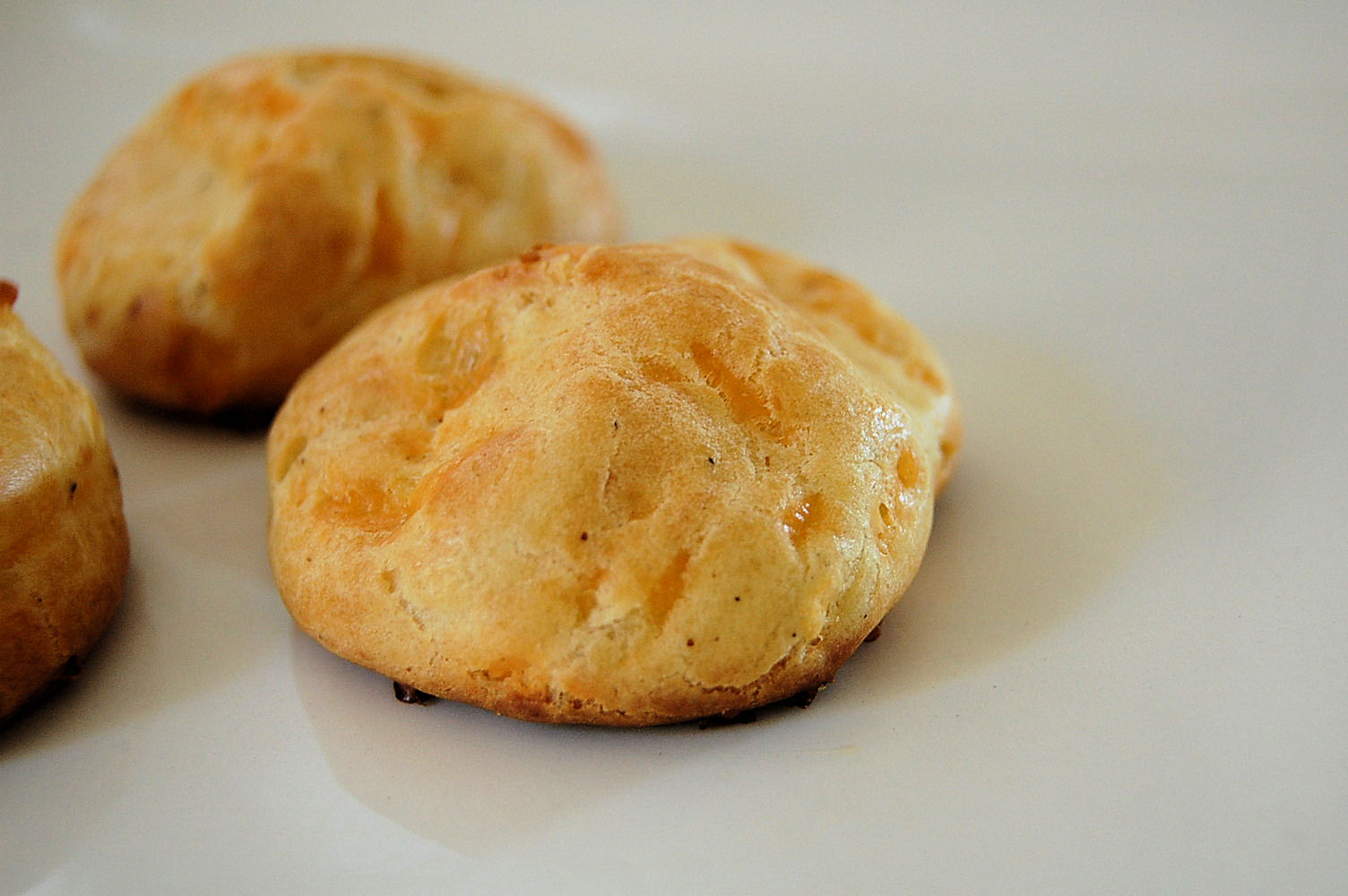 Are you ready to create the most delicious puffs of goodness that are easier than any type of pastry you have ever made? Are you ready- You Sure? Do you have your game face on? Okay, lets get to it!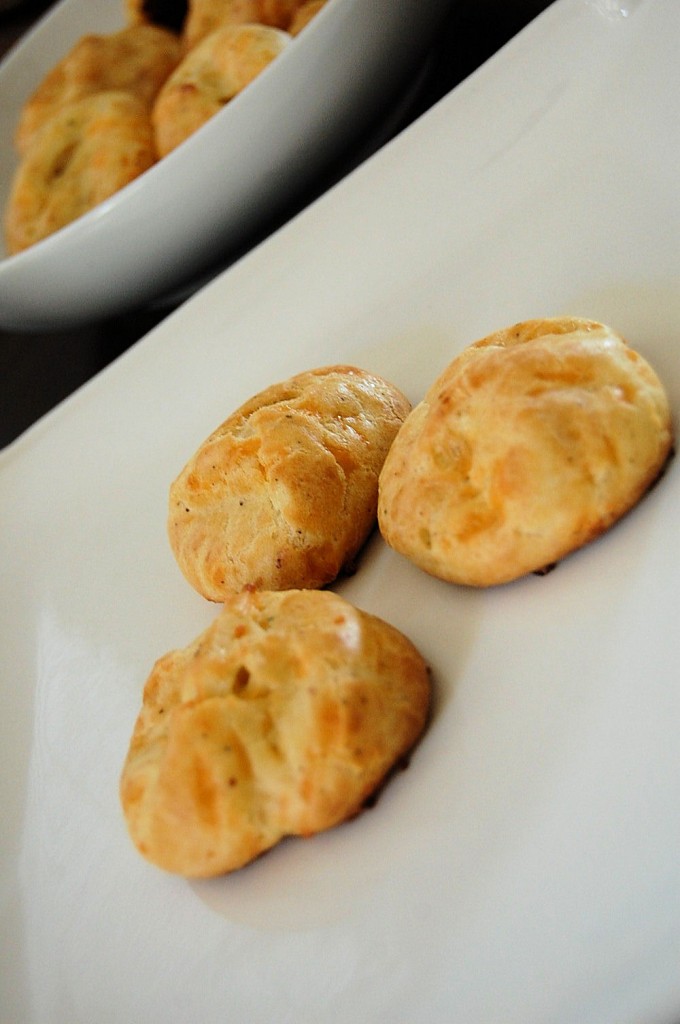 After hearing about the Secret Recipe Club on blog after blog after blog I knew I had to see what all the fuss was about and get in before it was too late. The challenge of taking a recipe from a certain blog and turning it into your own is something I was born to do. I live to re-create dishes so I couldn't wait to jump right in.
I was assigned to the blog called A Couple in the Kitchen who are a fabulous down to earth couple who love to cook together. Lucky for me they had a great recipe for Gougeres that I could easily take and make into something Belleicious. Don't get me wrong, their recipe is fabulous as is but the challenge was to use their recipe and mix it up a bit, so to speak.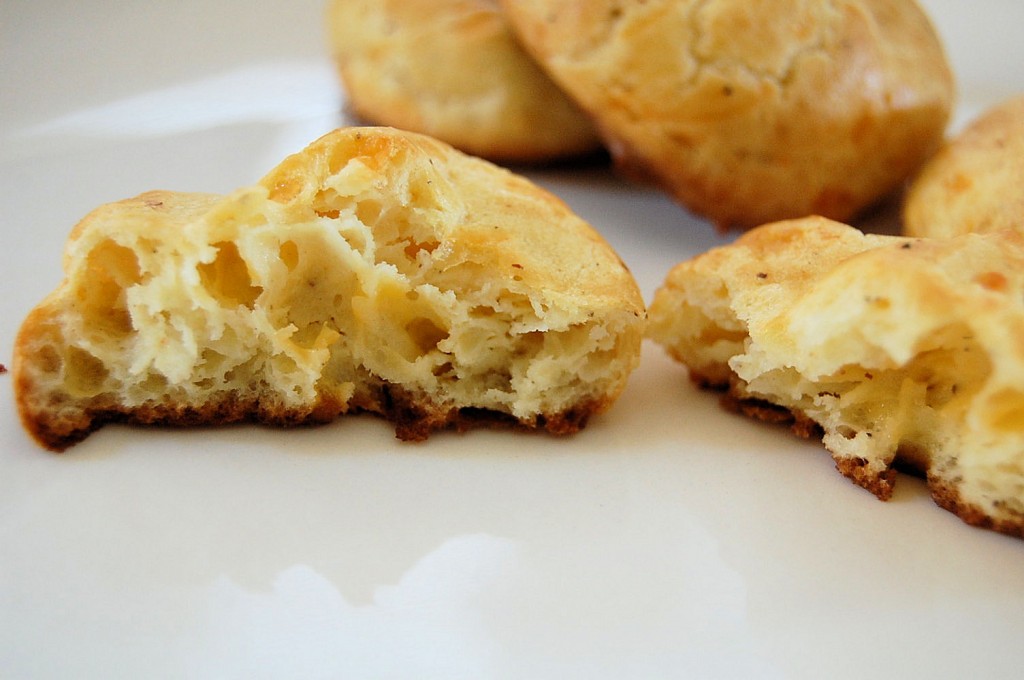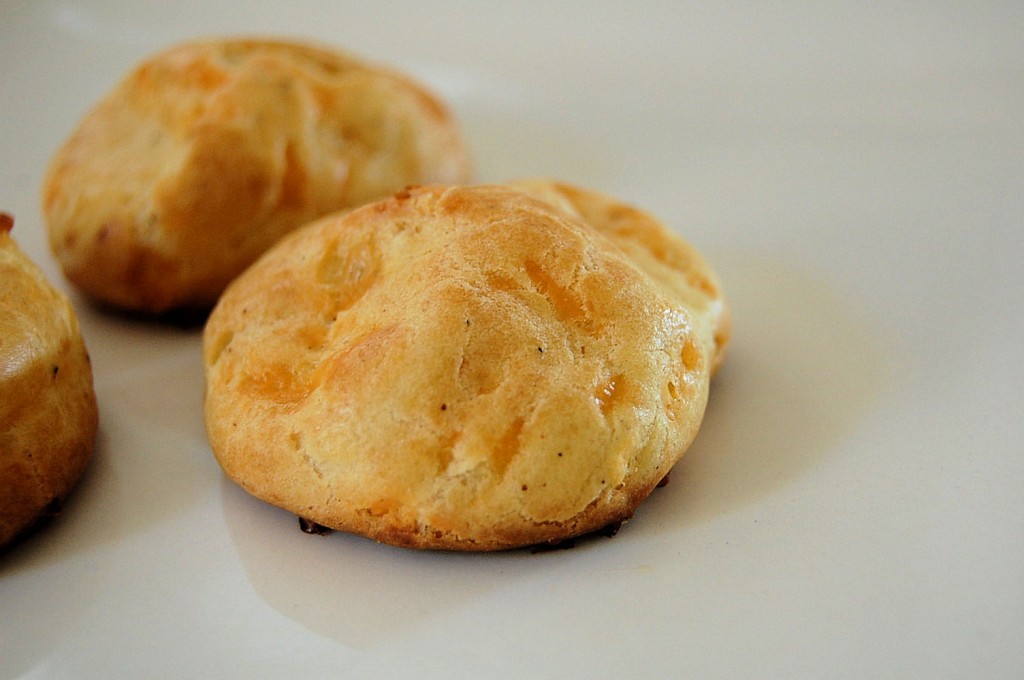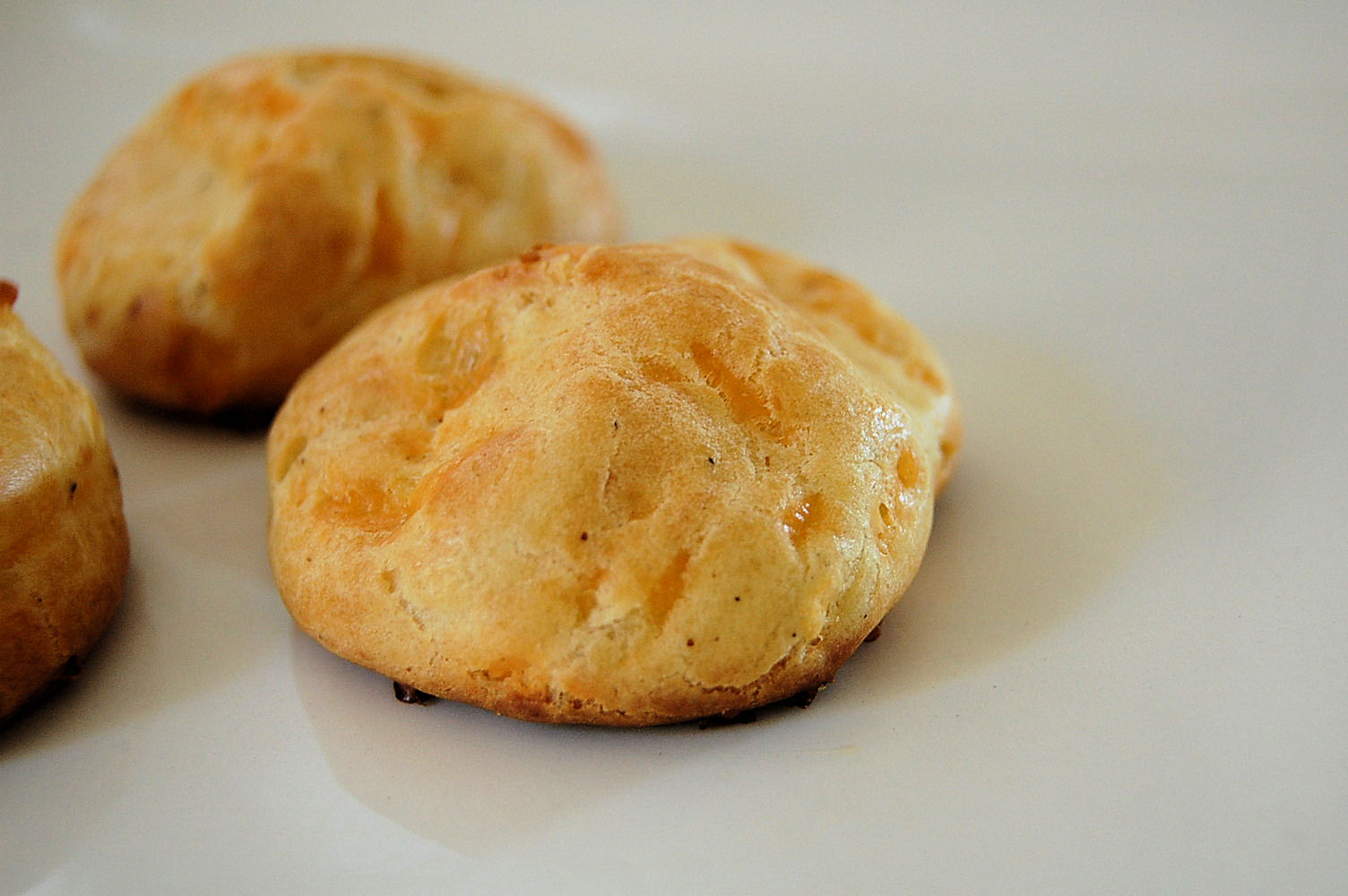 Believe it or not I have never made Gougeres before. I have seen them everywhere and I keep telling myself I will get to them but I just never get around to it. This challenge gave me the perfect excuse to not make an excuse again. So what is better than a simple gougere? A hickory smoked dijon and black pepper gougere. Yep, I spotted a new cheese creation in our cheese isle last week and I knew exactly what I needed to do! An ooey gooey cheesy goodness located inside and spiraled throughout a savory and magical piece of dough with a hint of dijon mustard and black pepper is nothing short of brilliant. The dough is actually a choux pastry that is easier to make rather than say. One time  in the kitchen with this choux pastry and you will have yourself questioning why you have never done this before!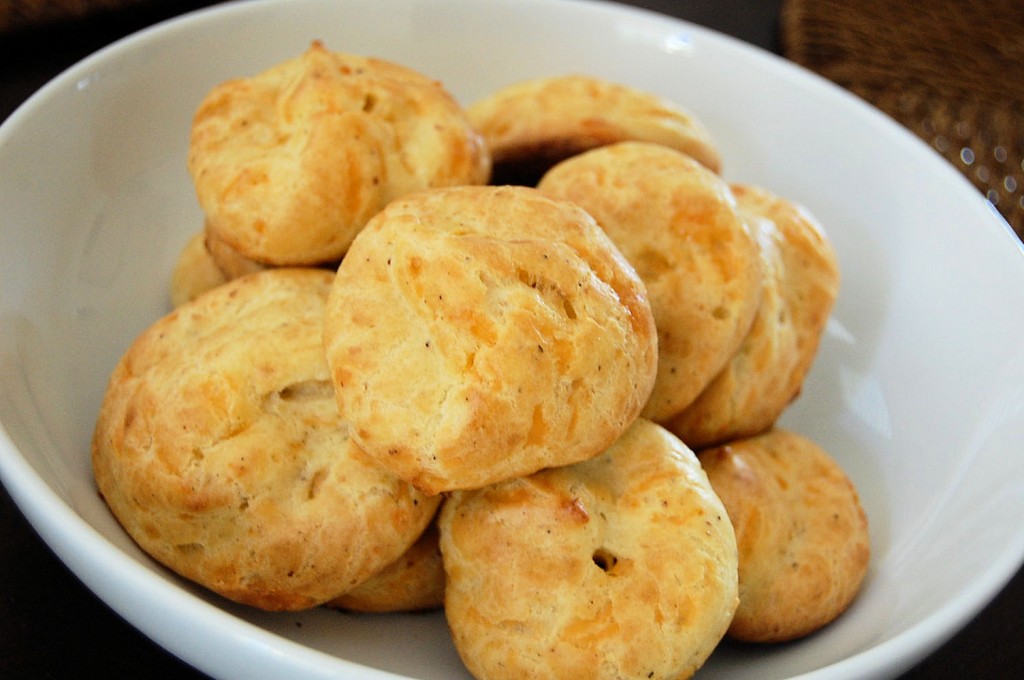 You simply must not put this recipe off any longer. One bite and you will know why I NEED you to make it!
[print_this]
Hickory Smoked Dijon and Black Pepper Gougeres
Ingredients:
5 egg whites, at room temperature
1/2 cup warm water
1/2 cup whole milk
1 stick unsalted butter, cut into cubes
1/2 tsp salt
1 cup flour
1/2 cup hickory smoked cheddar cheese
1 TBSP dijon mustard
1 tsp freshly cracked black pepper
1/4 tsp paprika
Directions:
Bring the milk, water, butter, and salt to a boil in a small to medium saucepan over high heat. Whisk until the butter melts completely then add the flour all at once. Lower heat to medium-low and stir with a wooden spoon until the dough comes together in a ball. Keep stirring until dough is smooth, 1-2 minutes.
Transfer the dough into the bowl of a mixer fitted with the paddle attachment. Let the dough sit for a minute, then add the eggs one at a time and beat until the dough is nice and shiny. At the very end, stir in the grated cheese, mustard and pepper. If you have a pastry bag then scrape dough into the pastry bag fitted with a 1/2 inch tip. If you are like myself, I could not for the life of me find my pastry bag so I just used a ziploc bag with the tip cut off. Pipe 25-30 mounds or less (depending on the size of your mounds) onto greased or parchment lined baking sheets. Preheat oven to 425. Place the gougeres in the oven then immediately lower the temperature to 375. Bake for 20-25 minutes until golden brown, puffed and slightly crisp on the top. Serve immediately or freeze. To reheat place in oven at 350 for 10 minutes.
[/print_this]