Seafood
Perfectly Light Shrimp Enchilada Pasta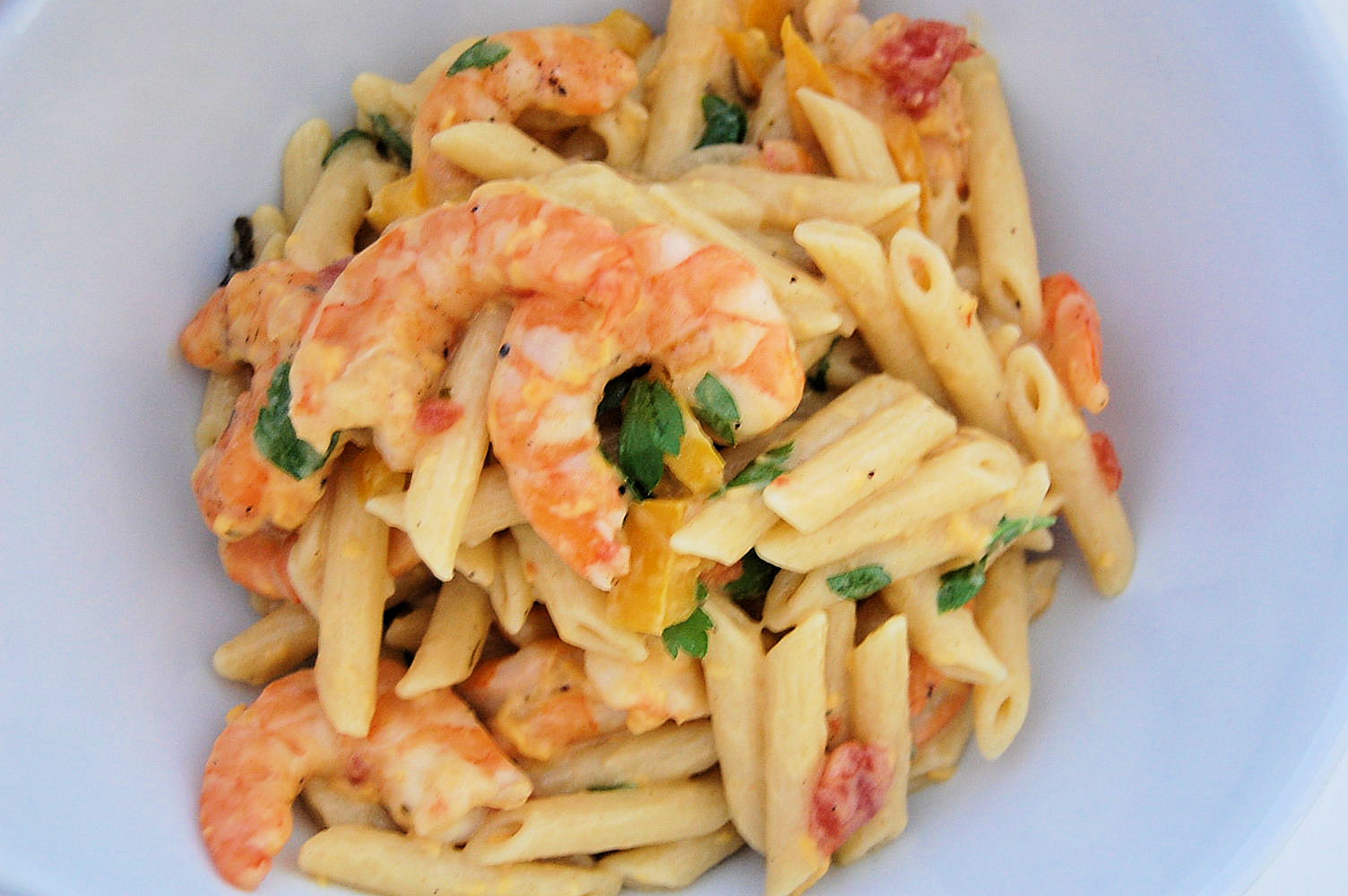 The other night I found myself in a bit of a pickle. You see I happened to be in the mood for both enchiladas and pasta and to make matters worse I didn't really have the ingredients I wanted to completely make either dish. I decided to comprise and make shrimp enchilada pasta. I know that sounds really weird to some but just hang on in there- you will see where I am going with this.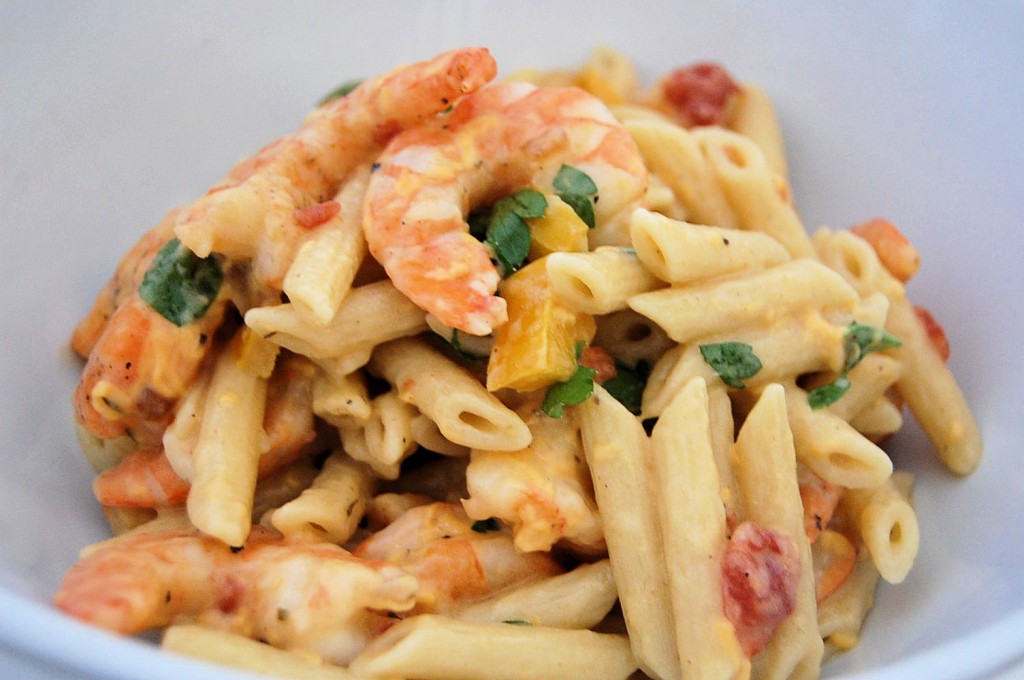 By comprise I mean, I took shrimp and seasoned it Mexican style with some paprika, cumin, oregano, salt and pepper then broiled them until nice and pink. Then I took your typical green enchilada sauce in a can (yes, I dare say can on a cooking blog) and mixed it with some cream, hints of jalapeno juice and cheese to make a wonderful yet very very light sauce. Toss with your favorite pasta and a few sauteed veggies and seriously, if this isn't the taste of an enchilada in a bowl then call me CRAZY!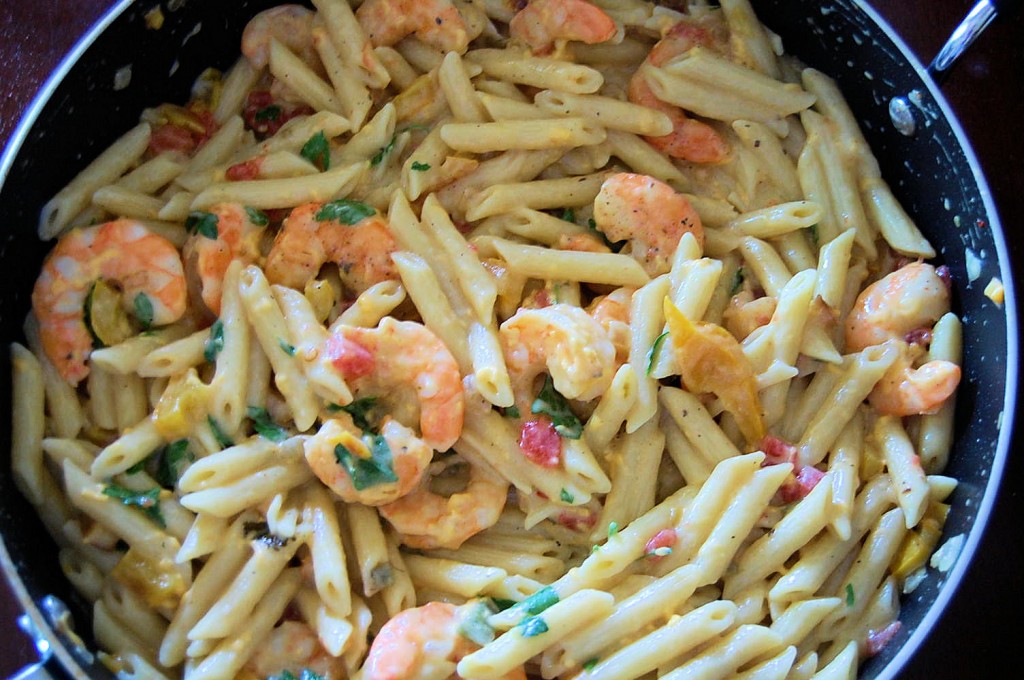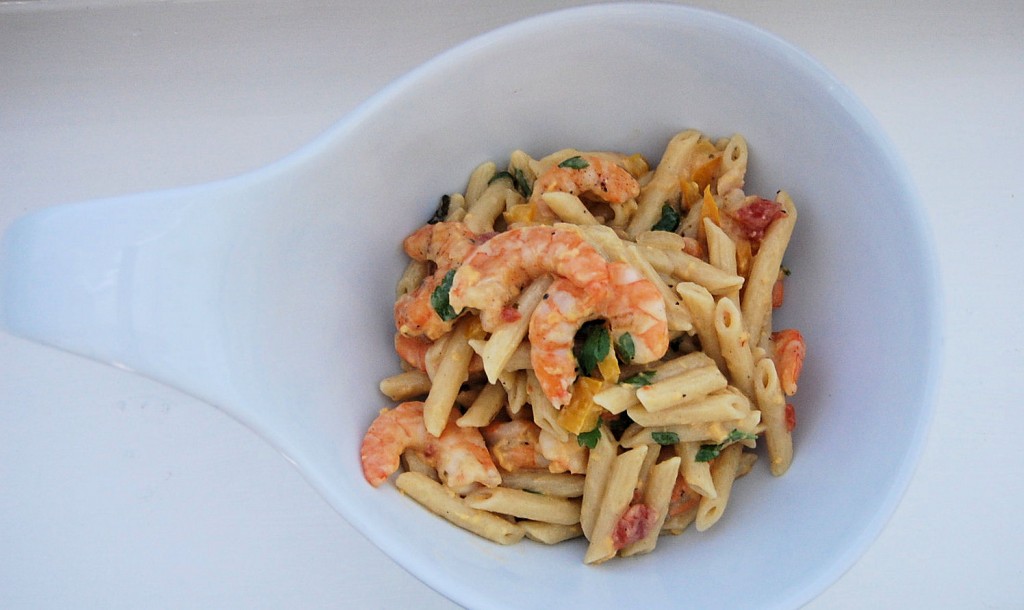 The sauce is so light that you can barely tell it is on the pasta until you actually take a bit and the fresh herbs and succulent shrimp are like a match made in heaven in this dish. One bite and you will be hooked with the wonderful hint of Mexican flavors that melt in your mouth and leave you wanting more and more. Perfect for a large crowd as this dish easily feeds 6 people…. well, unless one of you is pregnant and then it only feeds 4! LOL!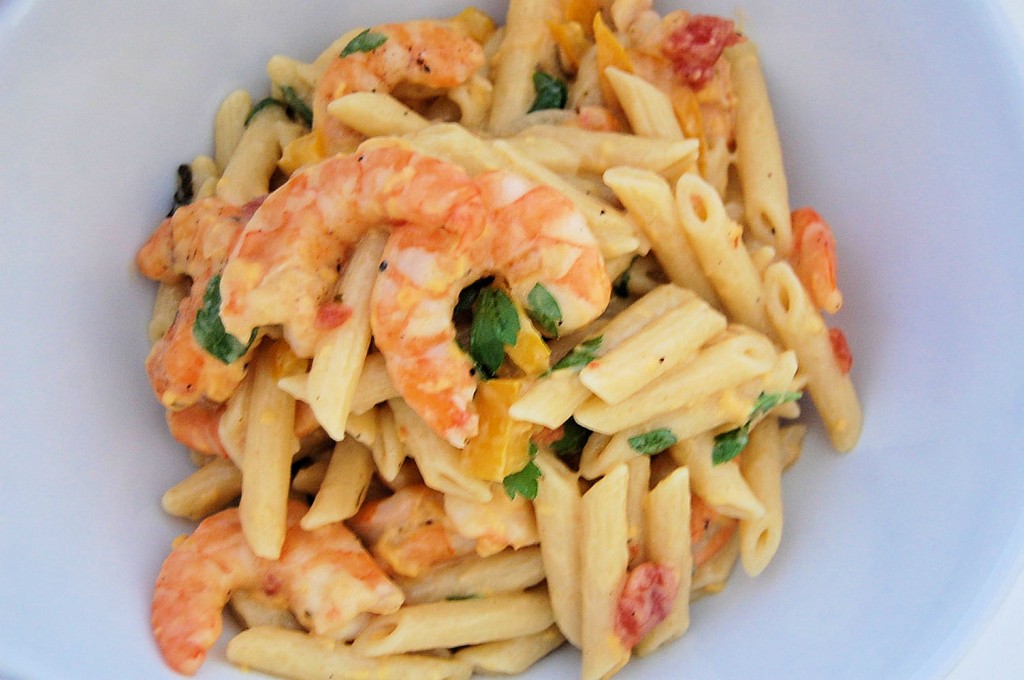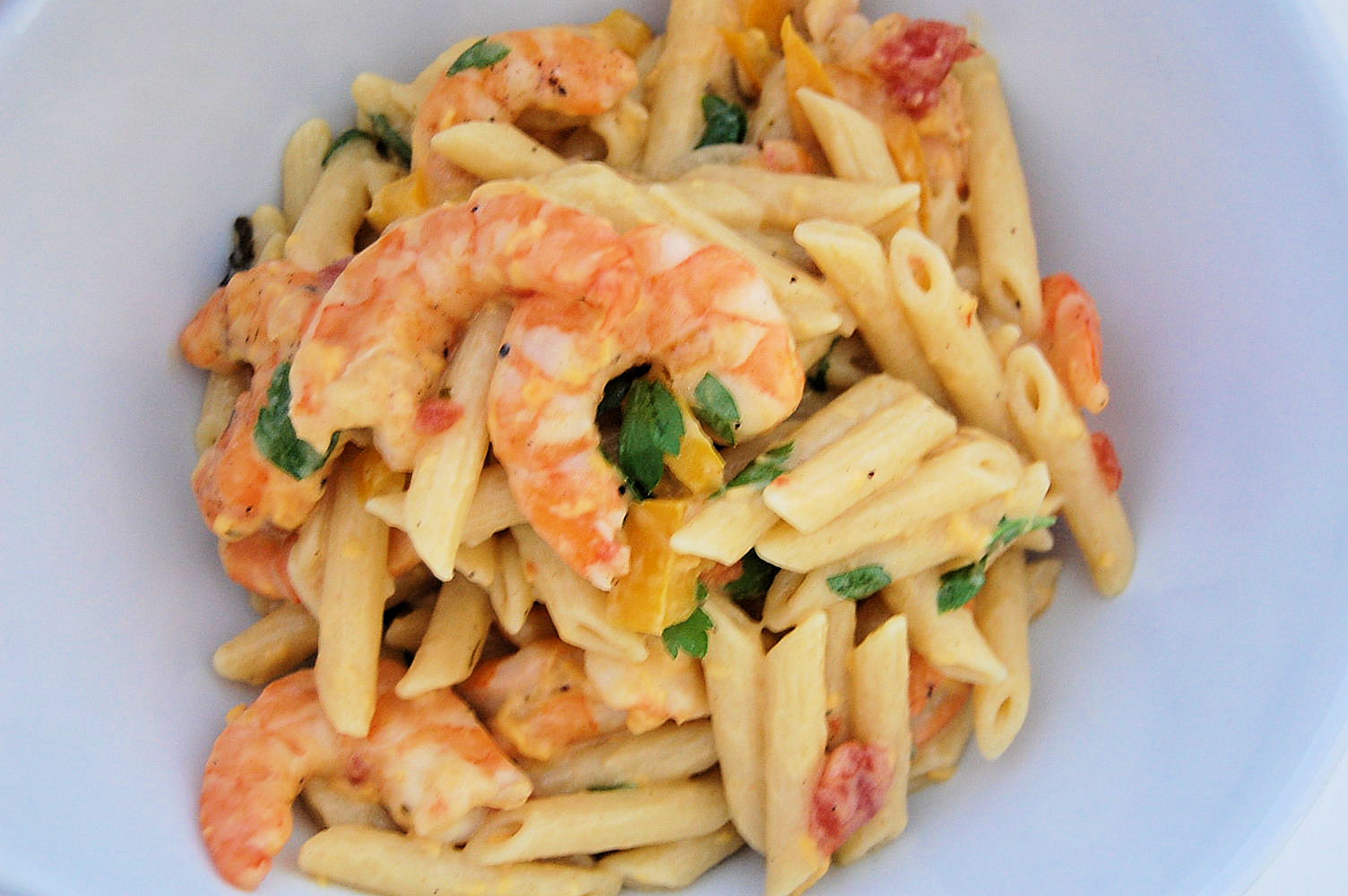 [print_this]
Perfectly Light Shrimp Enchilada Pasta
Ingredients:
1 pound of shrimp, cleaned and butterflied
1 can of green enchilada sauce
1/2 cup heavy cream
1/2 cup sour cream
4-6 ounces of monterrey jack cheese
1 pound of your favorite pasta
2 TBSP of Devo Chipotle Olive Oil
1 tsp of salt for the sauce plus more for seasoning the shrimp
1 tsp of cracked black pepper
1 tsp oregano
1 tsp Spanish paprika
1 tsp cumin
3 cloves garlic, minced
1 yellow bell pepper, minced
1/2 tsp cajun seasoning
Directions:
Season the shrimp with a dash of salt, the oregano, cumin, and paprika. Drizzle with olive oil and broil for 5-6 minutes until pink and tender. Set aside. Meanwhile boil your pasta according to the package directions.
Saute the yellow bell pepper and garlic in  2 TBSP of the chipotle olive oil for 5-6 minutes or until tender and translucent. Add in the heavy cream and bring to a boil, reduce heat and add in the sour cream, cheese and enchilada sauce. Stir until thickened, 3-5 minutes and season with the cajun seasoning, salt and pepper. Toss with the shrimp and pasta and serve warm!
[/print_this]