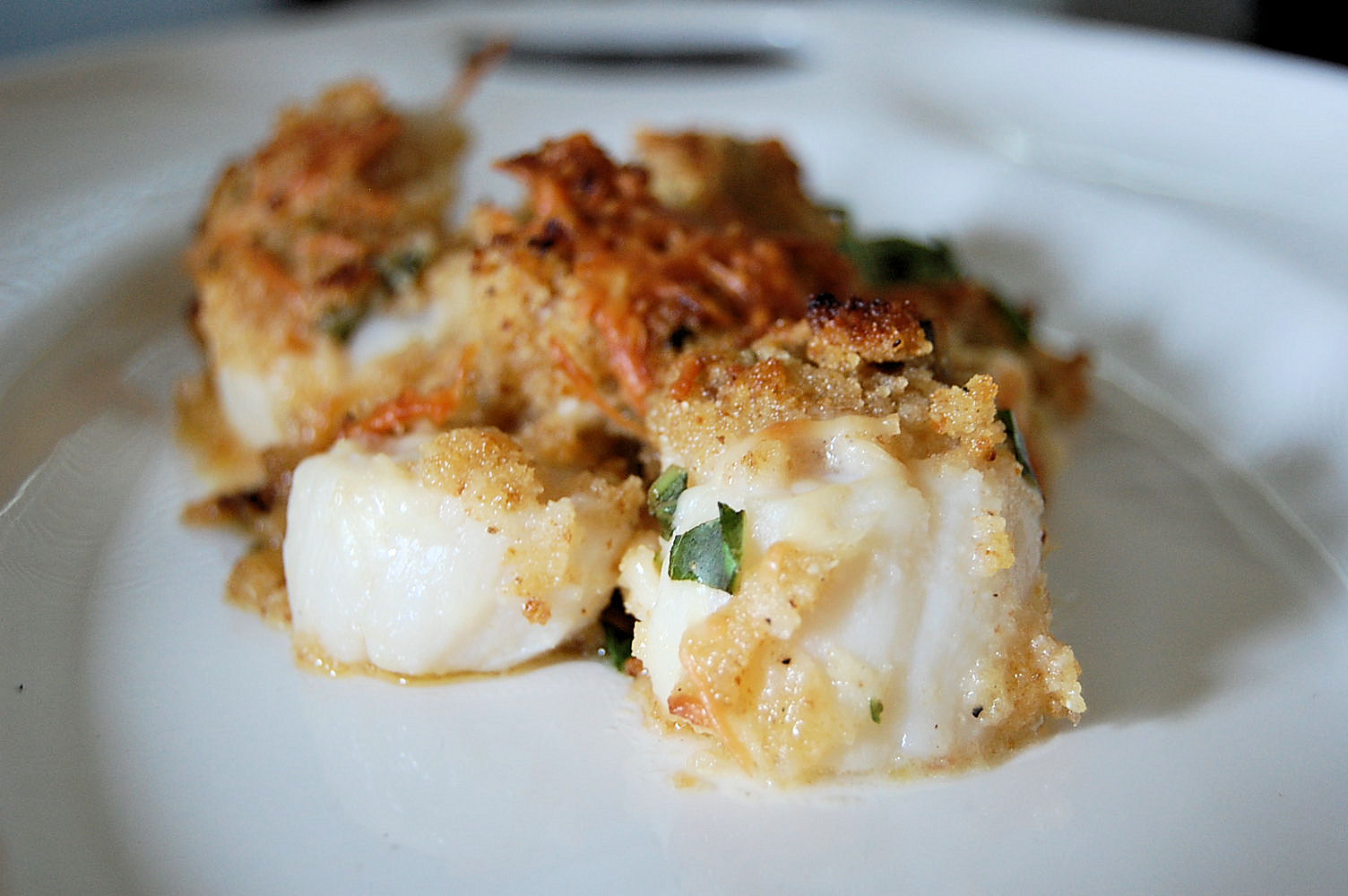 This has to be the easiest, most succulent, richest and delicious dish you will ever put in your mouth. It takes literally 30 minutes tops and its simply amazing. Fresh sea scallops topped with a mixture of butter, bread crumbs, lemon, wine, shallots, garlic and herbs. Do you see what I am talking about. Can you just taste it now? The flavors are overwhelming and transcend you to a place all cooks dream about but sometimes never accomplish. Sensational and of course it is none other than the genius creation of Ina Garten. She just kills me. I don't see how she manages to make something as delicate as sea scallops into the most irresistible and magical meal you will ever have.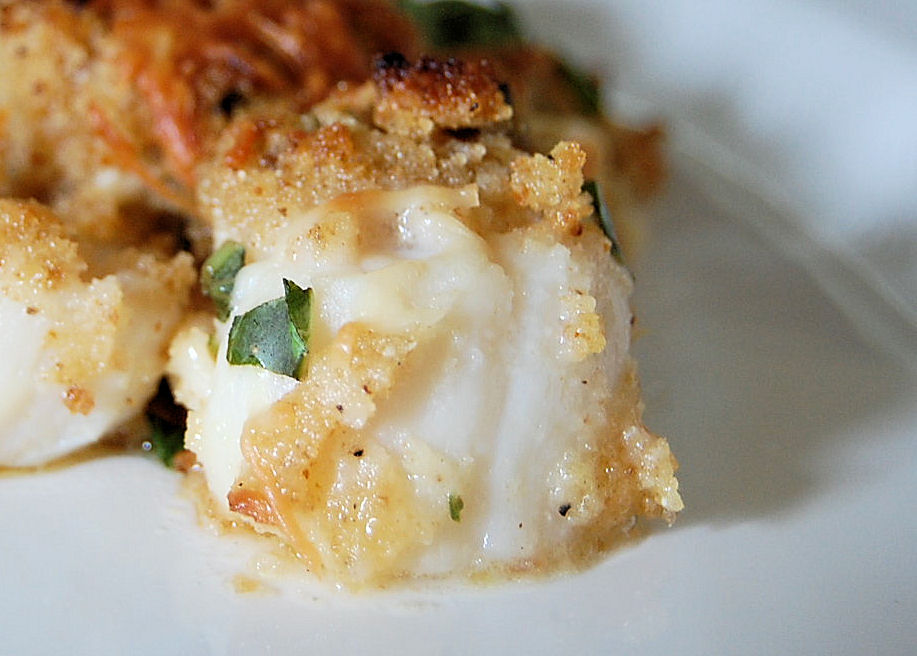 The soft fleshy texture and delicately mild sweet flavor of scallops can be enjoyed by even those who are not particularly fond of fish in general. They are easy to cook, taste delicious with just few ingredients and relatively inexpensive. Dressed up or down scallops are the perfect meal for those who would rather spend time visiting with their family rather than being stuck in the kitchen.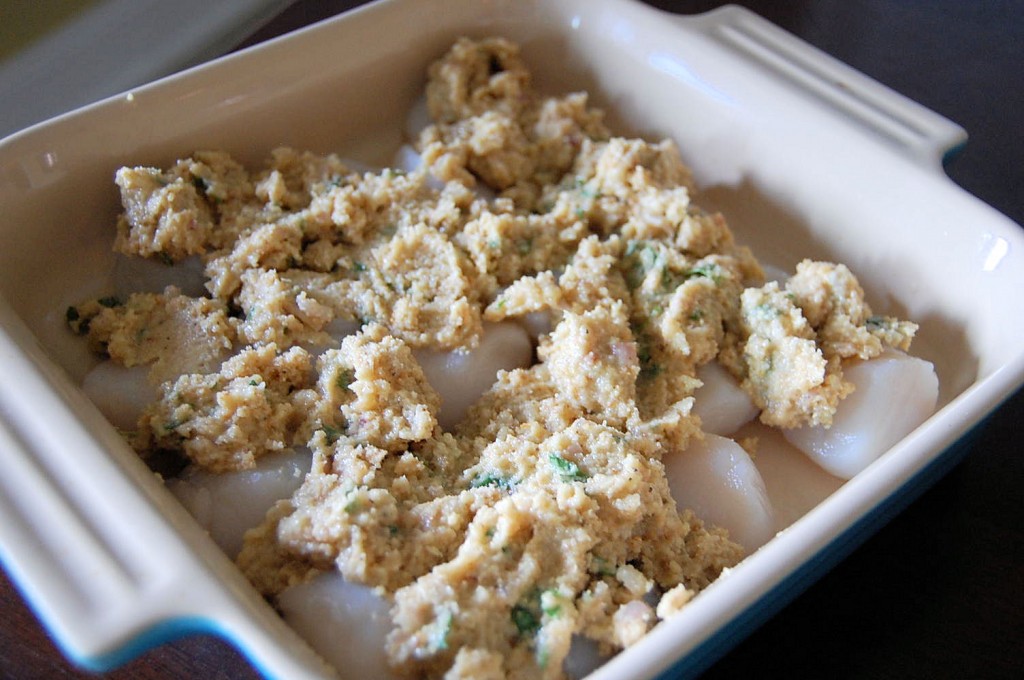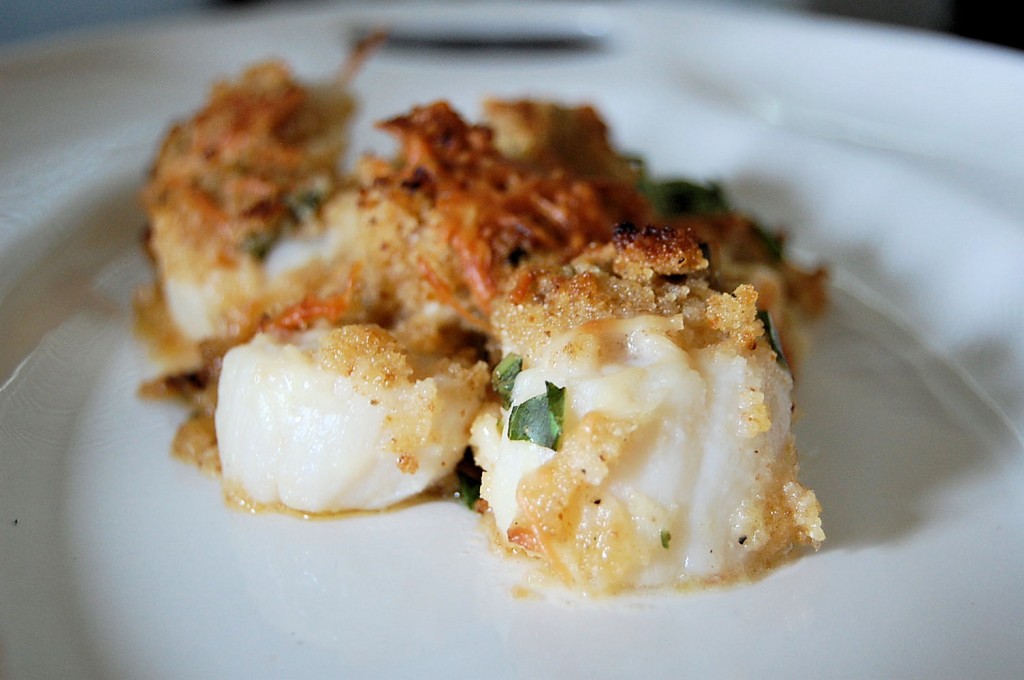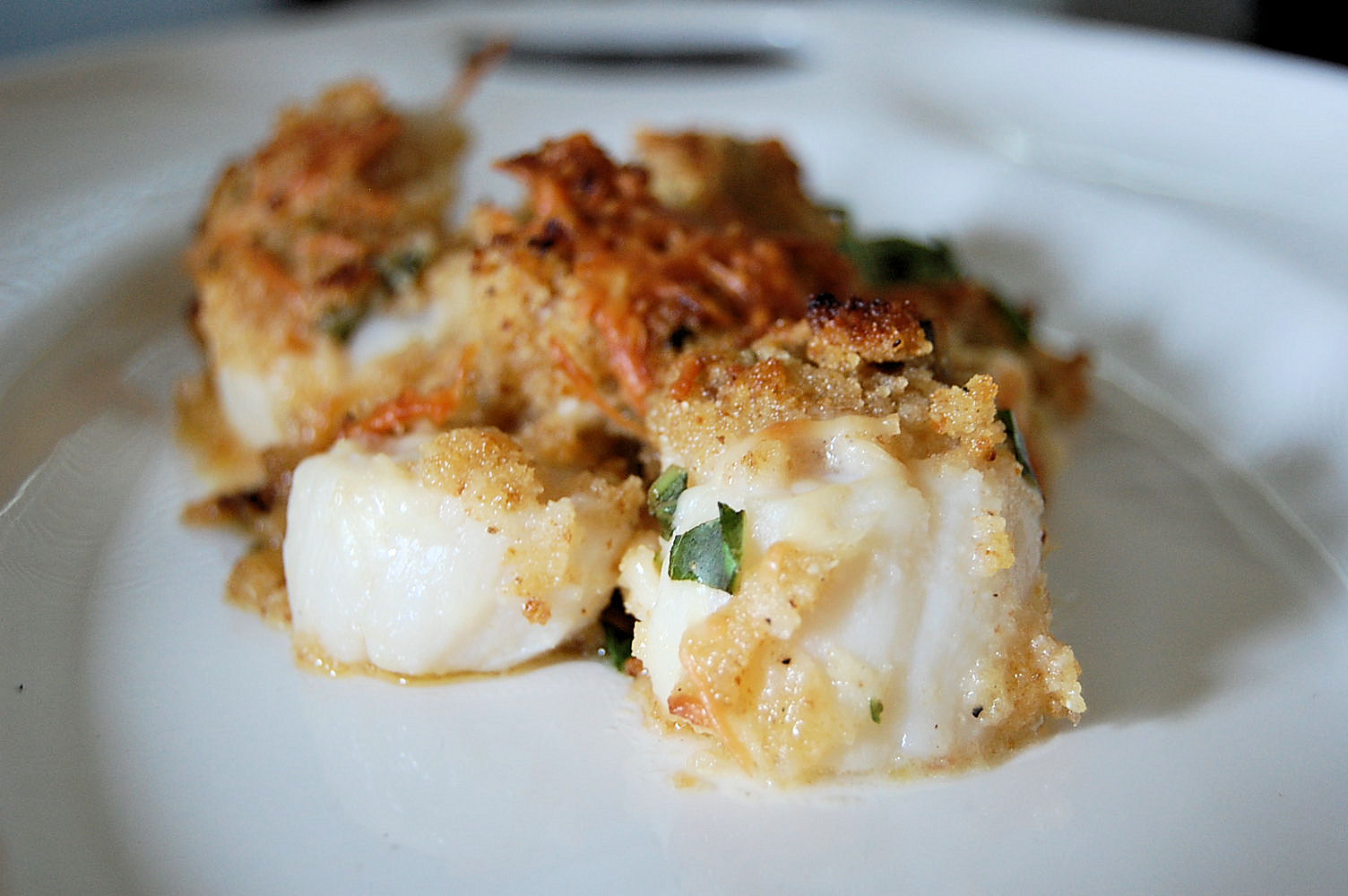 The scallop gratin is loaded with amazing and tantalizing flavors and I can't wait for you all to try. You will not be disappointed. Just think how romantic it would be to make this for just you and your man one night. Send the kids away to their friends or ask a favor from a neighbor and cook up a meal you two will never forget.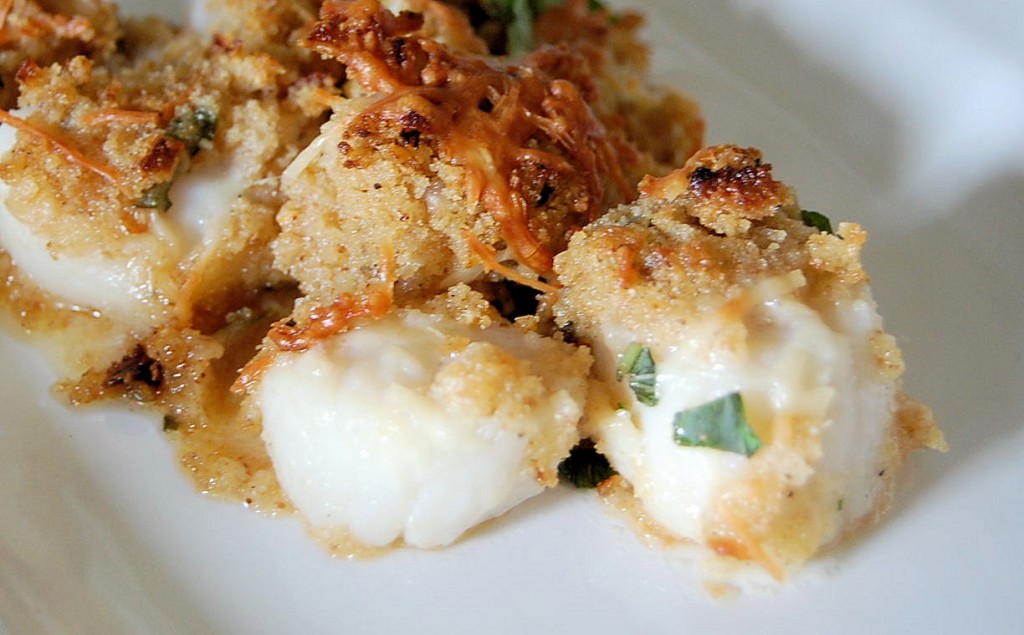 [print_this]
Scallop Gratin
Ingredients: (recipe adapted from Barefoot Contessa)
6 tablespoons unsalted butter, at room temperature (softened to the point of no return)
6 large garlic cloves, minced
2 medium shallots, minced
4 tablespoons minced fresh basil
2 tablespoons freshly squeezed lemon juice
2 teaspoons sea salt
1 teaspoon freshly ground black pepper
6 tablespoons good olive oil
1/2 cup panko bread crumbs
1 tablespoons dry white wine
2 pound fresh bay scallops
Directions:
Place the extra extra softened butter in the bowl and mix in the garlic, shallots, lemon juice, basil, salt and pepper. Stir well until all combined and then slowly add in the olive oil and panko bread crumbs. Fold gently and then set aside.
Preheat the broiler to 425. In a small gratin pan or 9 inch square casserole dish pour in a the 1 tablespoon of white wine and then place the scallops on top, arranging them so that each touch sides. Spread the panko butter mixture over the top of the scallops making sure it covers them all and bake at 425 for 10-12 minutes. If you want the top crustier, place the dishes under the broiler for 2 minutes, until browned.Drizzle with lemon juice and serve with a nice side salad or crusty bread.
[/print_this]