In theory, barbecued chicken skewers or kabobs sound pretty great: the char-streaked chunks of juicy meat dripping with a succulent sauce. The idea of chicken kabobs promise a juicy bird without sacrificing the time and energy it takes to cook a whole chicken. You are supposed to be able to cut up the meat, slap it on a skewer and grill away! Ahh, if only it was that easy. Too many times I have messed up my chicken or steak kabobs by making one simple mistake- not enough time marinating and too much time on the grill. Chicken Kabobs can be a delicate dish. They require special care due to the fact that the chicken doesn't have that extra layer of skin (protection) from the high heat. Therefore, leaving you in a bit of a quandry as to how high to cook and how long.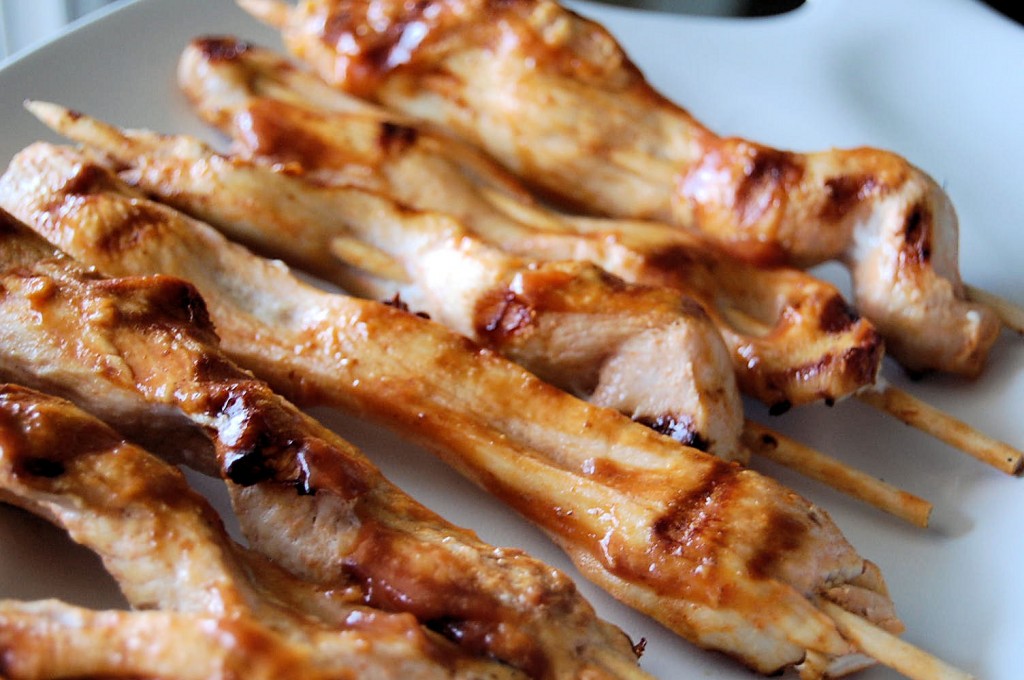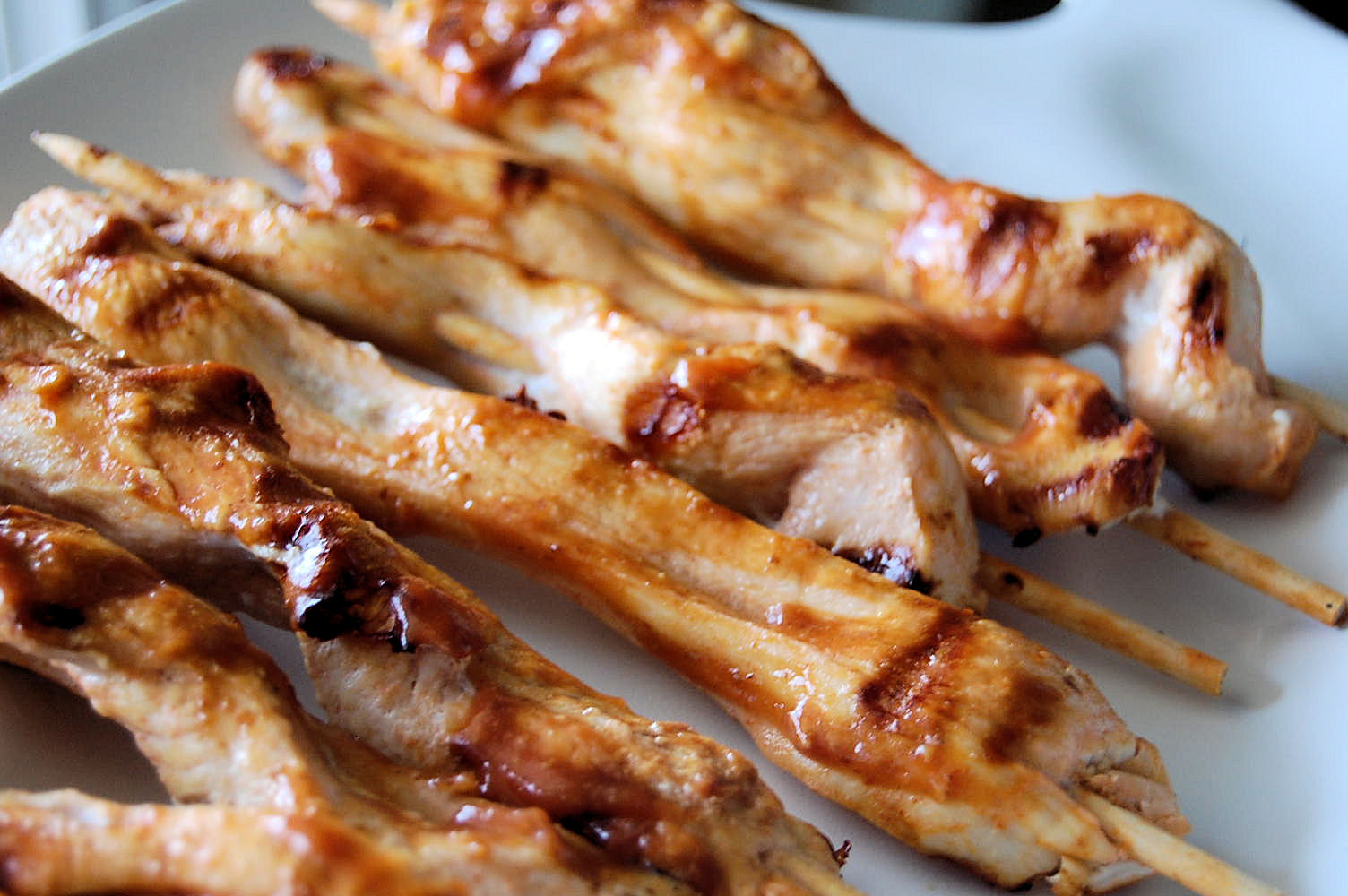 No one likes a dried piece of chicken. Most people think slapping the chicken with layers of sauce will do the trick but herein lies one of the problems. Sauce applied to early or too late will just leave you with dried chicken and a hint of what used to be the sauce. If the sauce is put too early it will just drip off the meat and too late it will just simply coat the meat and not really sink into it- which is what really creates the juicy, flavorful result you are hoping for.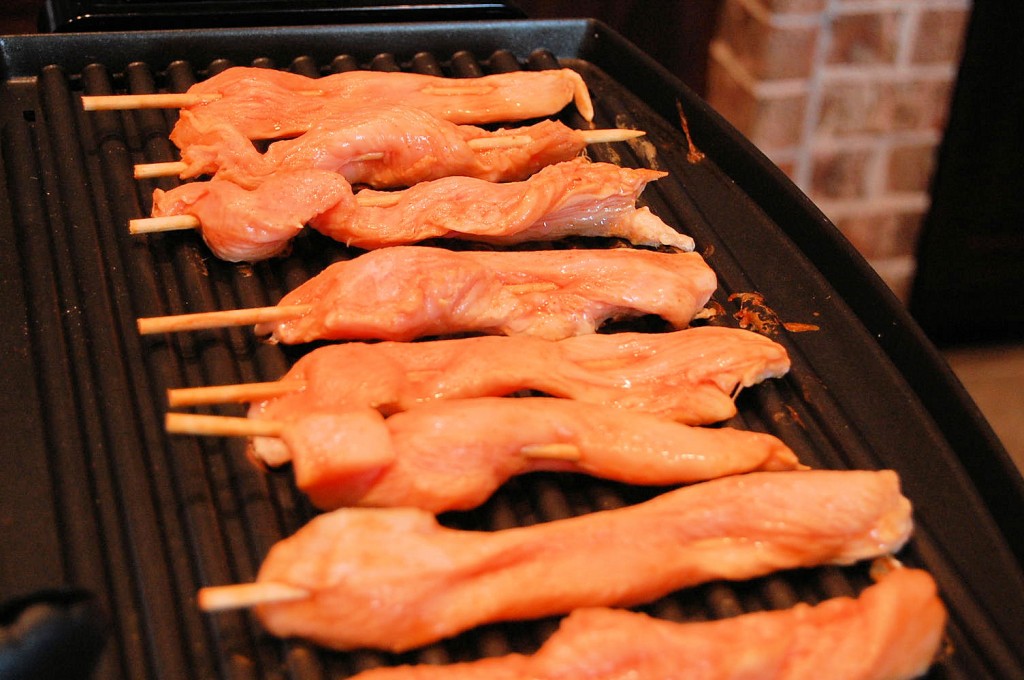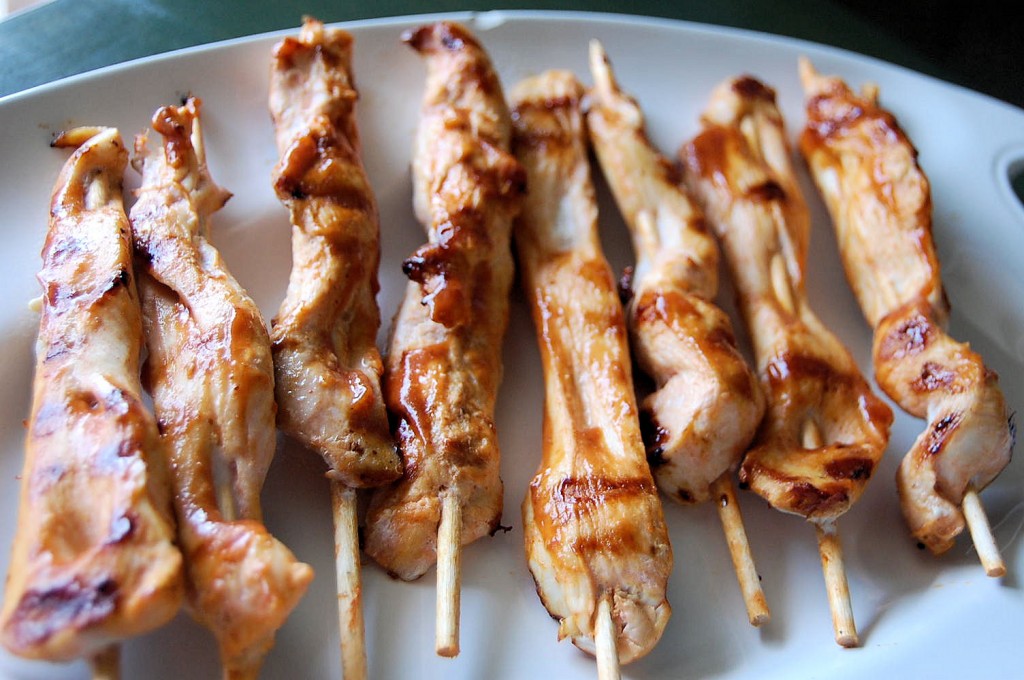 So all of this leaves me to my Ultimate Buffalo Chicken Skewers. I promise my method is a no fail way to make sure your chicken is perfectly moist and juicy, seasoned and cooked to perfection! With this recipe I wanted something I could do really quick. A marinade I could make in 20 minutes or less and a method that wouldn't have me watching the clock every minute making sure all is well with the kabobs. So while I made the simply amazing out of this world sauce (just wait til you hear about it) I decided to let my chicken (already cut into strips) soak in a bath of salty water for 30 minutes and then into a marinade until it was time to cook. Soaking meat in salt water (yep, you guessed it just salt and water) helps pull the liquid into the meat, plumping up the chicken and getting it ready to be marinated and seasoned.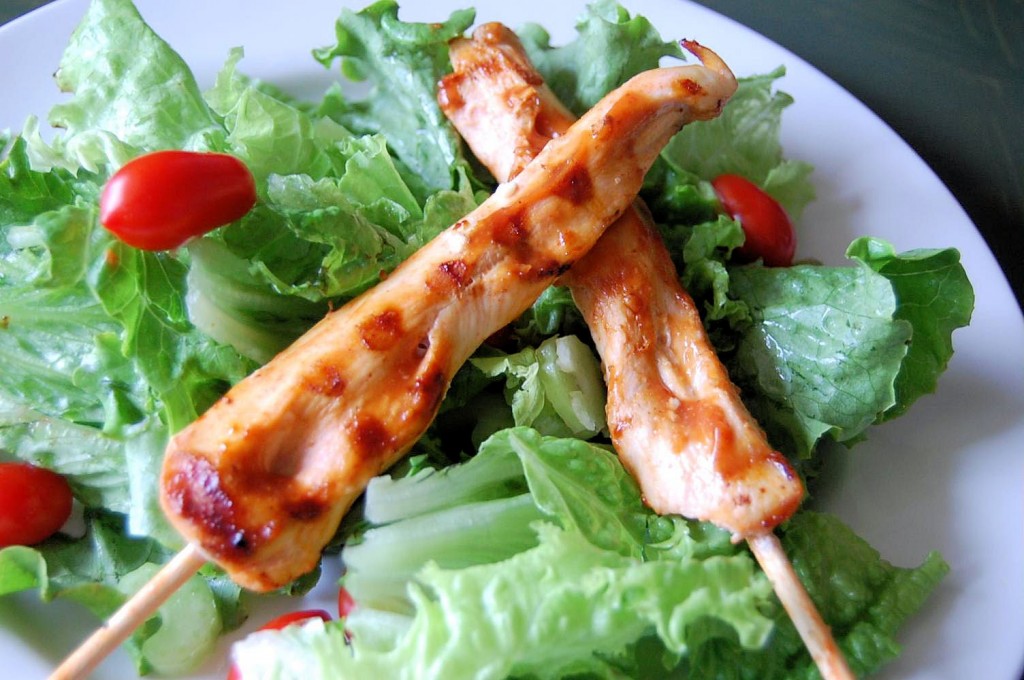 I never do buffalo flavored things so I thought this would be a nice detour from the usual flavors I work with. For the buffalo sauce I combined some of my favorite flavors, Worcestershire sauce, hot sauce, mustard, vinegar and brown sugar along with spices such as cayenne, paprika and chili powder. The end result was amazing! Wow, it was unbelievably good. Every time I make a dish like this I only wish you all were here to try it with me because there are no words to express how much I know you would love this!
Side Note: Do you say Kabob or Kebab? Just wondering because my friend Maris over at In Good Taste asked that question on twitter a while back and my answer was kabob but wanted to see what ya'll thought.
[print_this]
Easy Buffalo Chicken Skewers
Ingredients:
1 1/2 lbs. of chicken tenders
1 stick of butter
1/4 cup soy sauce
5 TBSP tomato paste
5 TBSP brown sugar
1 TBSP worchestire sauce
2 TBSP apple cider vingear
1 TBSP spicy brown mustard
dash of hot sauce
2 TBSP of beer
1 TBSP of lemon juice
1/2 tsp salt
1 garlic clove, minced
1/2 tsp paprika
1/2 tsp chili powder
1/4 tsp cayenne pepper
Directions:
Place the chicken in a sea salt bath for 30 minutes or more. Season the chicken strips with salt and pepper. Skewer the chicken and set aside. Melt the butter and sugar over medium heat in a saucepan. Once the sugar has dissolved add in the remaining ingredients (beer last). Place the tenders in the a shallow pan or ziploc bag and pour 1/4 cup of the sauce over the chicken. Marinate for at least 2 hours.
Grill on an outdoor or indoor grill  over high heat for approximately 4 minutes on each side. In the last 2-3 minutes baste the chicken again and then serve warm as an appetizer or main dish.
[/print_this]