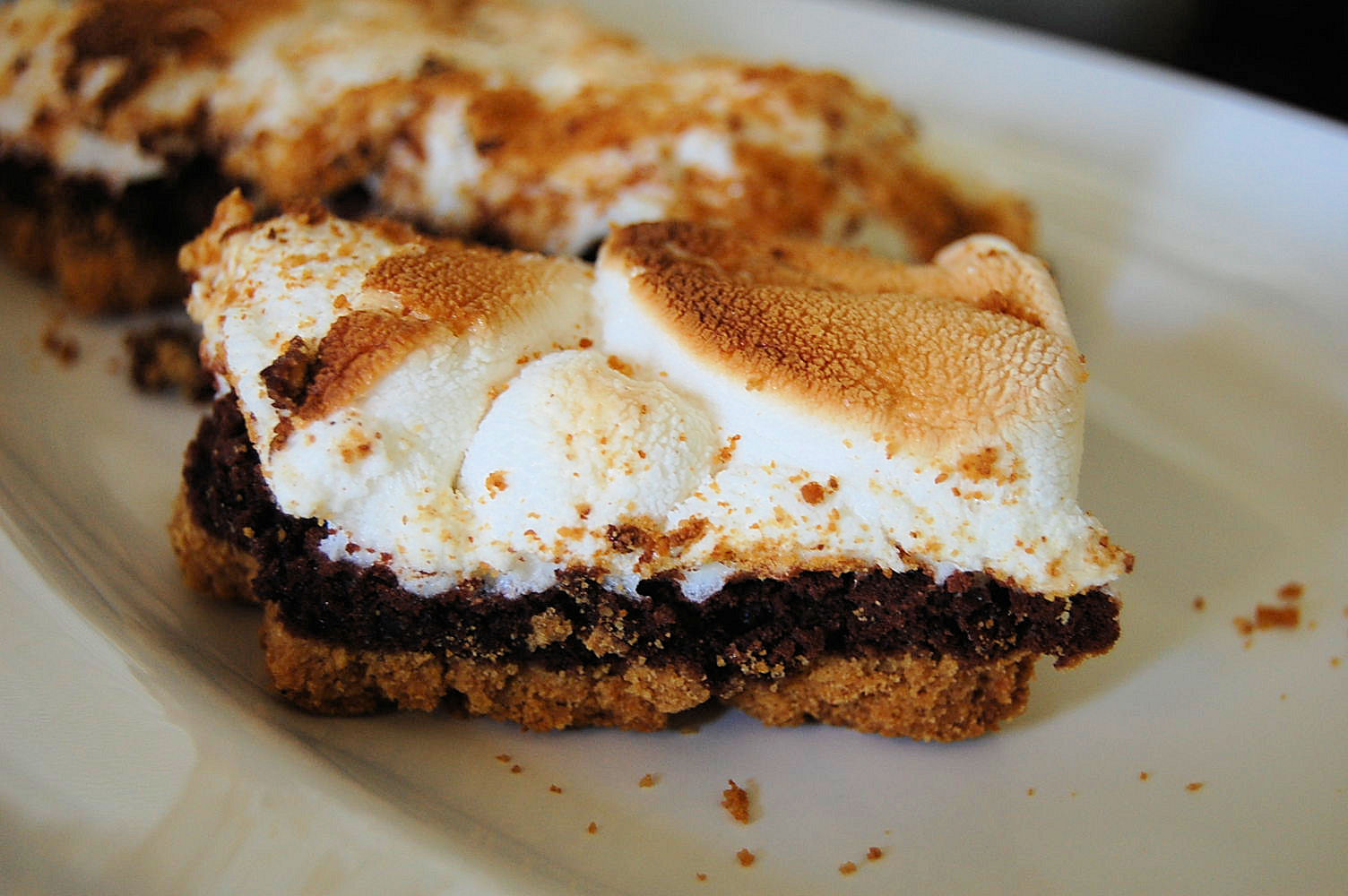 So everyone knows that the roasting marshallows over a campfire and making S'mores is the ultimate backyard treat but did you know that you can replicate this amazing little treat right inside your house and actually make it even more fantastic than you ever thought possible?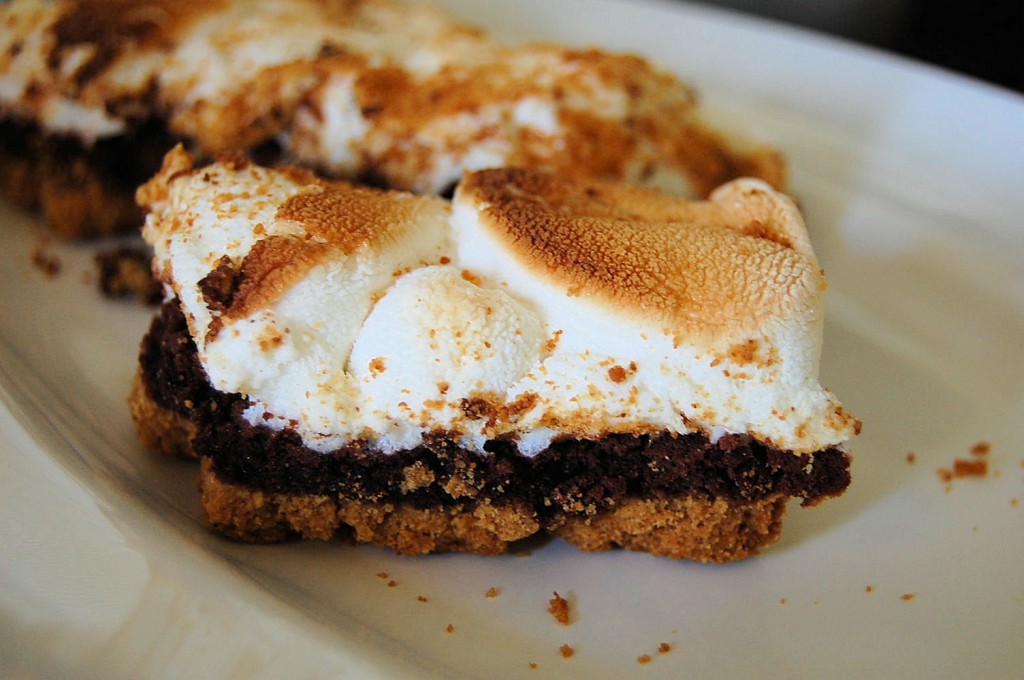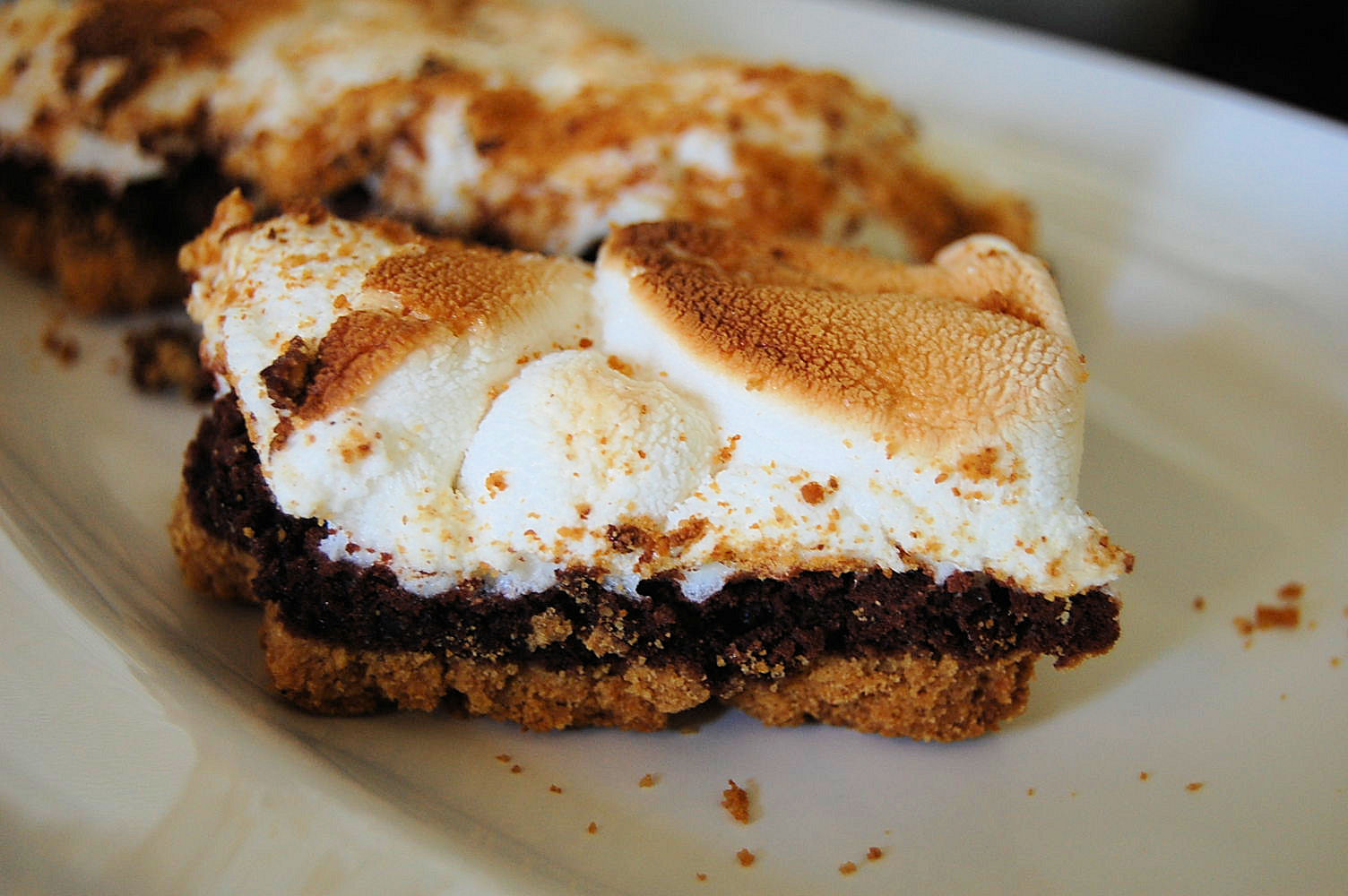 I don't know about you guys but my favorite part about S'mores (other than the chocolate of course) is when the graham crackers become a little moist and chewy from the heat, soaking in the flavors of the marshmallow and chocolate. In fact, for this very reason you could easily find me eating nutella over day old graham crackers at any give time during the day. Let's just call it another weakness of mine. The only thing I don't like about S'mores is that you have to eat them one by one. I mean, sometimes they are just so good that I don't want to wait to get my marshmallow on the stick and then in the fire. If I want a S'more, dang it- I want a S'more right now! The solution to this problem? S'mores Brownies!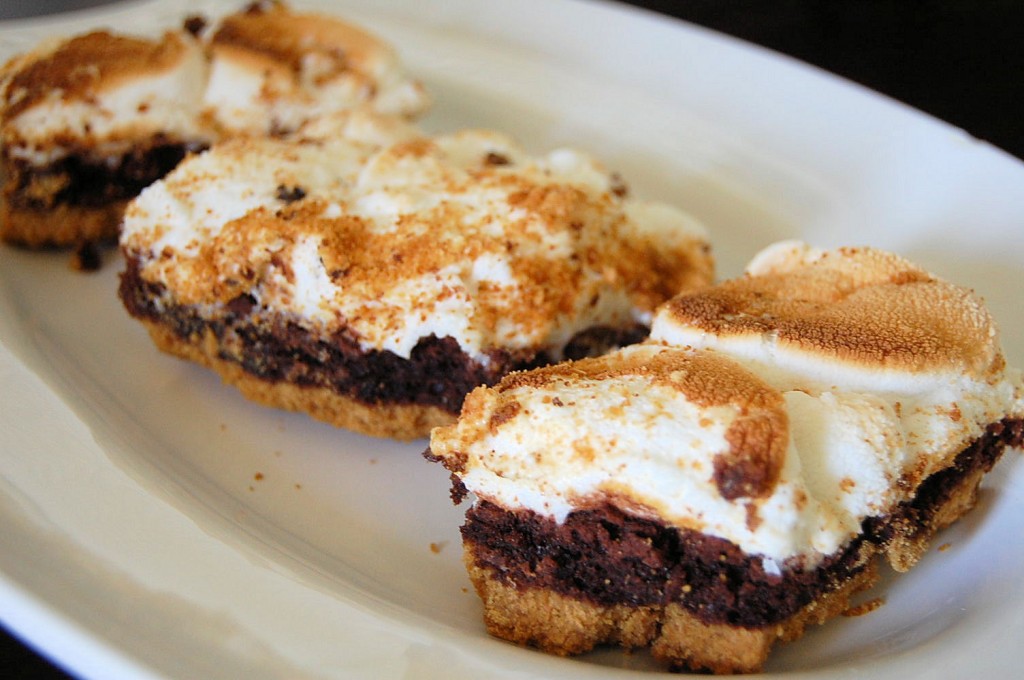 In order to increase the value of a regular S'mores treat I have thus increased best part (the chocolate) by turning that small weak piece of chocolate you normally place on your graham crackers and turn it into a rich and decadent brownie center. To play with my favorite part as I referred to earlier, I spread the gooey brownie mixture over a down right moist and buttery graham cracker crust. Top it all off with marshmallows slightly melted under the broiler and you have the ULTIMATE SUMMER ANYTIME TREAT!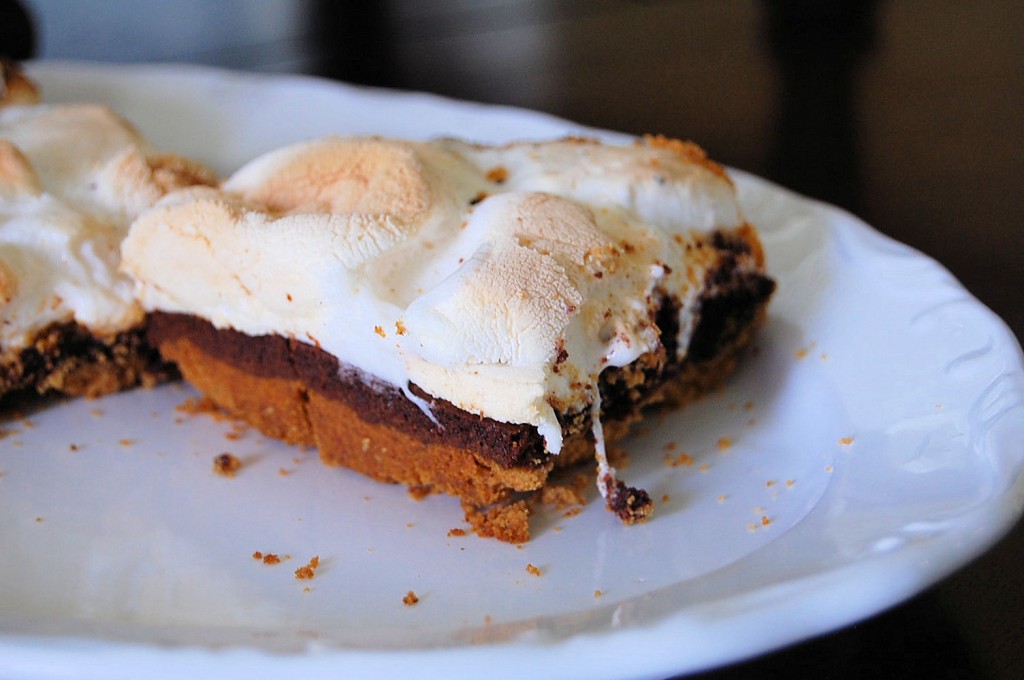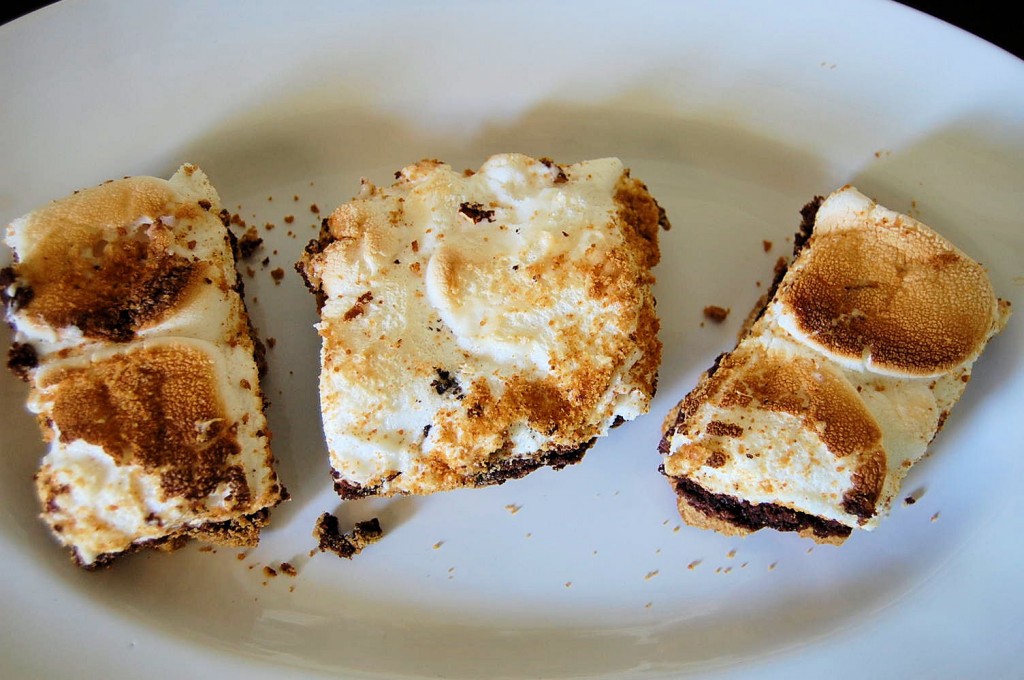 [print_this]
S'Mores Brownie
Ingredients:
My ultimate brownie recipe or 1 box of brownie mix
1 1/2 cups of graham cracker crumbs
1 1/2 stick of butter, melted
16-20 jumbo marshmallows
Directions:
Combine melted butter and graham cracker crumbs together in a mixing bowl then spread into a greased 9×9 pan. Mix together your brownie mix (either by recipe or by the box) and spread over the graham cracker crust. Bake at 350 for the recommended time per recipe or box. The brownies will probably need an extra 10-15 minutes than usual due to the crust on the bottom but check with a toothpick before cooking any longer. Top with the marshmallows and place under the broiler for 1-2 minutes, watching closely so they don't burn. Allow to cool for 2 hours before cutting into them!
[/print_this]