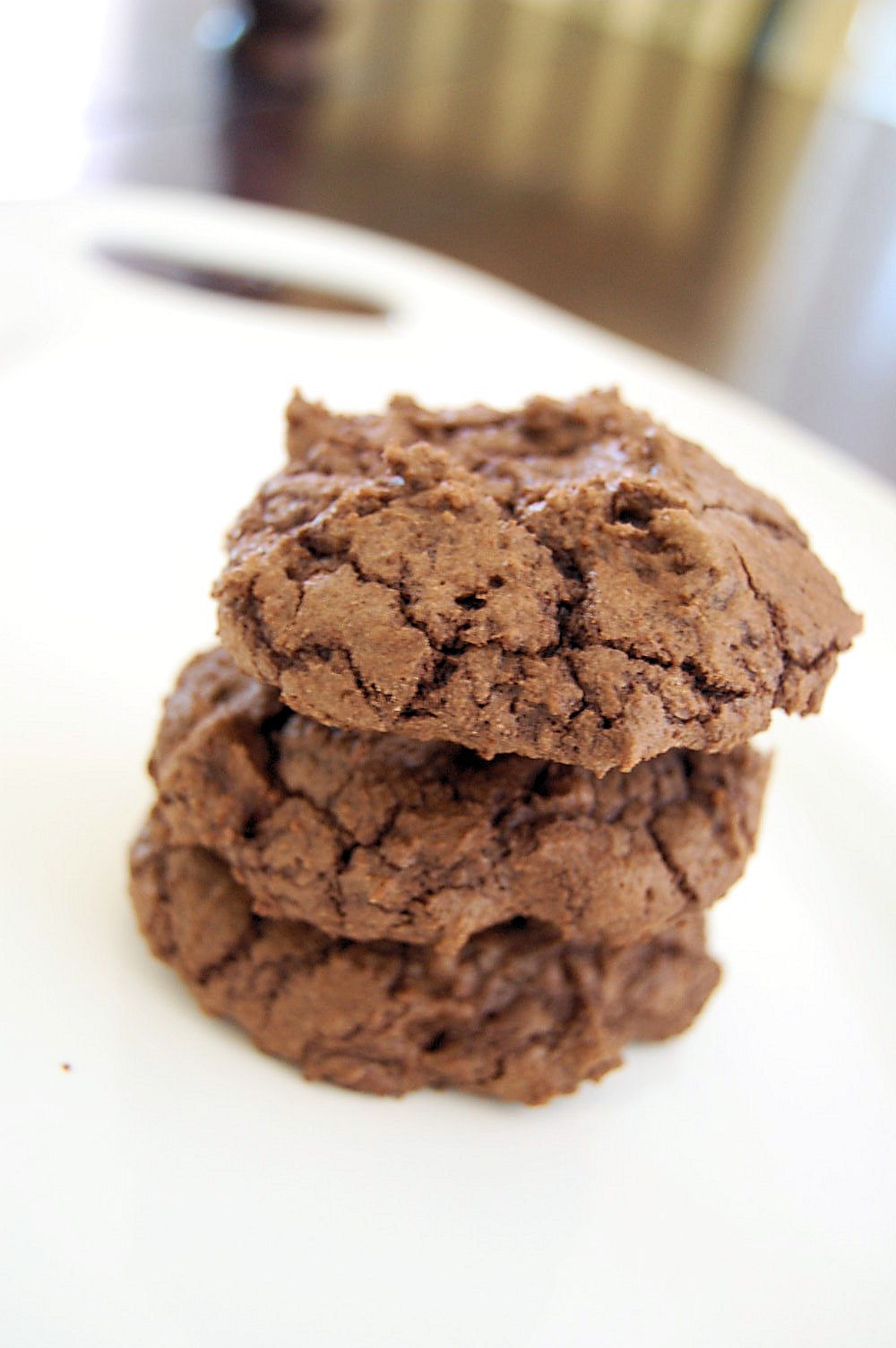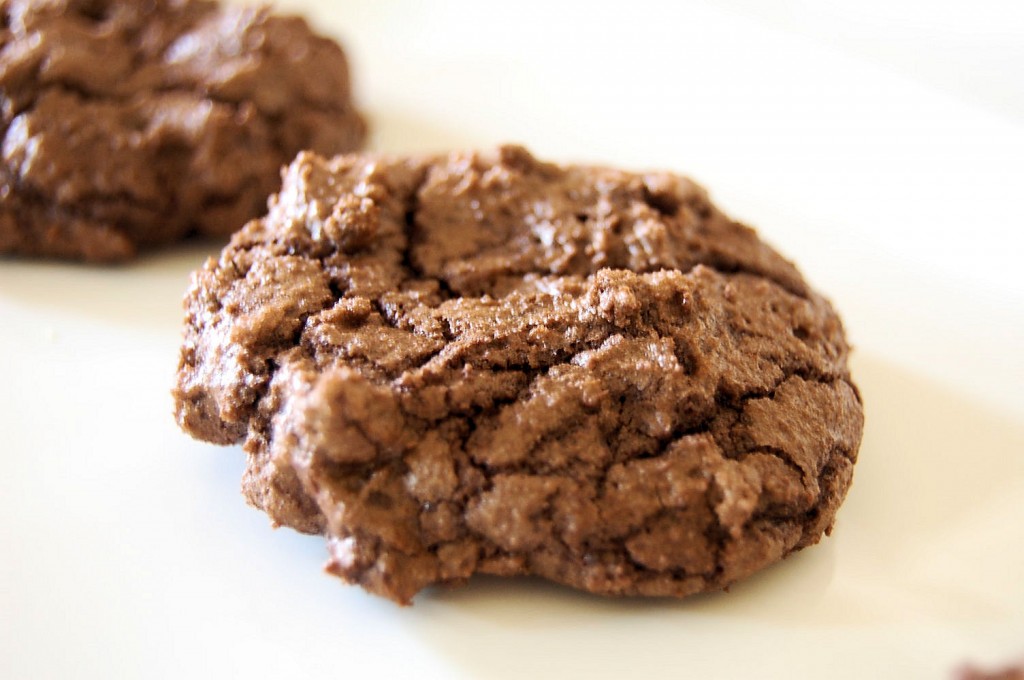 What is it about chocolate and espresso together? It is almost sinful, daring and unbelievably delicious. There are chocolate cookies and then there are Chocolate Espresso Cookies, the later is what is I find irresistible. I am normally a one- cookie woman. Chocolate Chip Cookies simply have a hold on me and I can't let go. With that said, I don't often make anything else other than chocolate chip. Sure, I will deviate from my standard recipe and try out others but that is about as far as I go. You could call this a tad selfish, seeing as how my son's favorite cookies is oatmeal raisin and my husband's is snicker-doodle but I am the cook here so I get to call the shots:)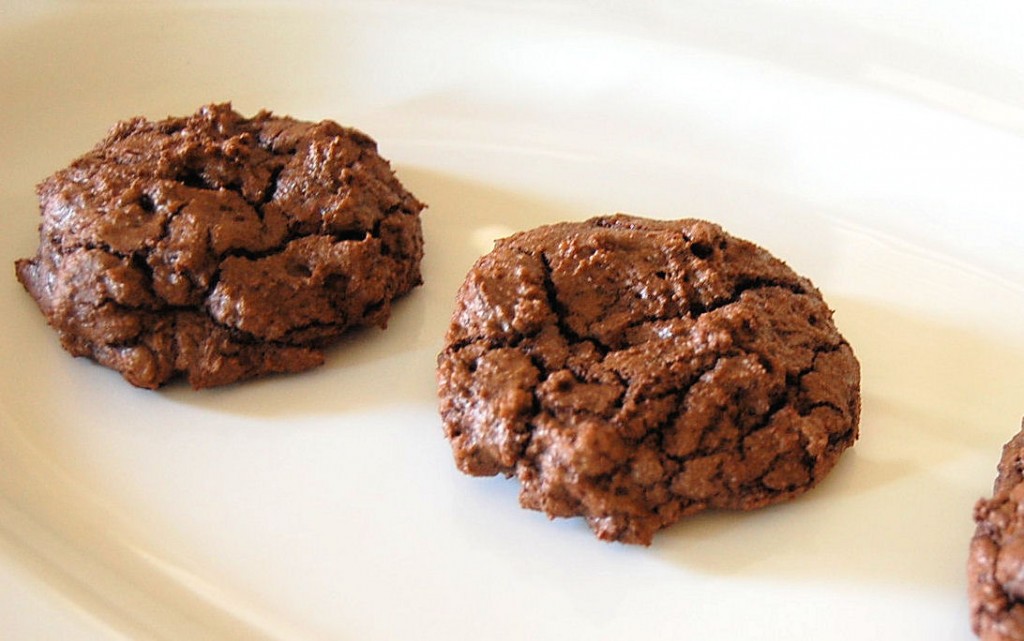 So your probably wondering why I am about to show you a chocolate cookies recipe if my favorite kind is chocolate chip. Well, just say thanks to something called pregnancy cravings. Since being pregnant my cookie obsession is still alive and well but the type of cookie I am wanting has deviated a little. I find  myself thinking of white chocolate, dark chocolate and peanut butter. Flavors that are absolutely divine but flavors nonetheless I never really craved. So as the story goes, it was 10 AM on Thursday morning and I was in a chocolate mood. I looked all around the kitchen trying to determine what to make with chocolate when it hit me. The cookie jar was almost empty. There as only 1 sad cookie left (which could easily be gone by lunch) and it MUST needed to be replenished. With a little instant espresso in the pantry and two bars of decadent chocolate for the taking I decided to make chocolate espresso cookies. Yum, Yum, Yum!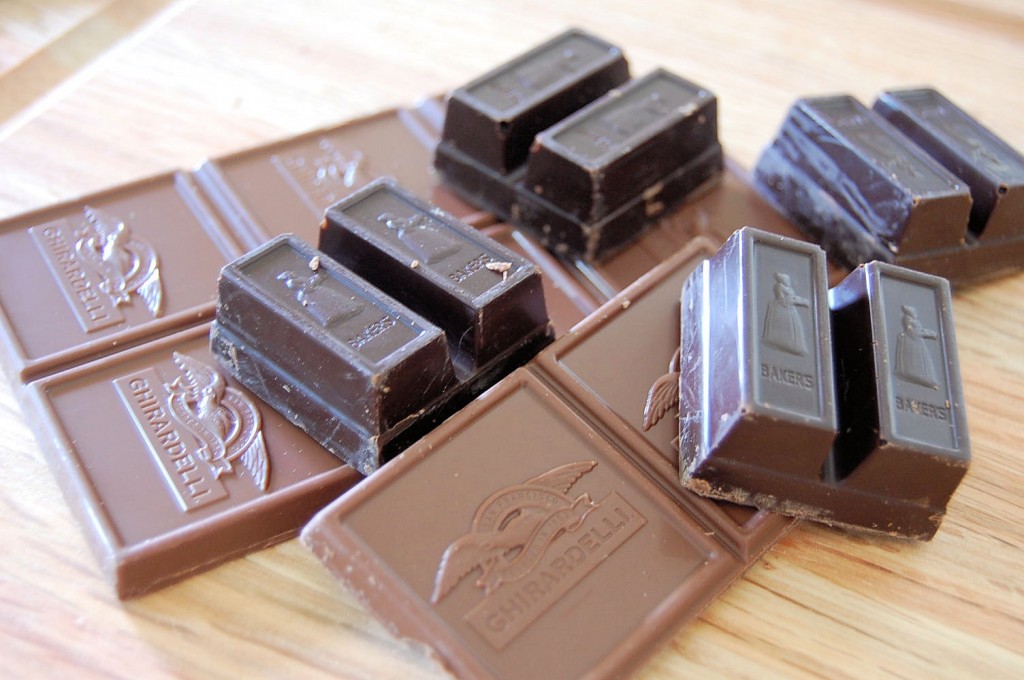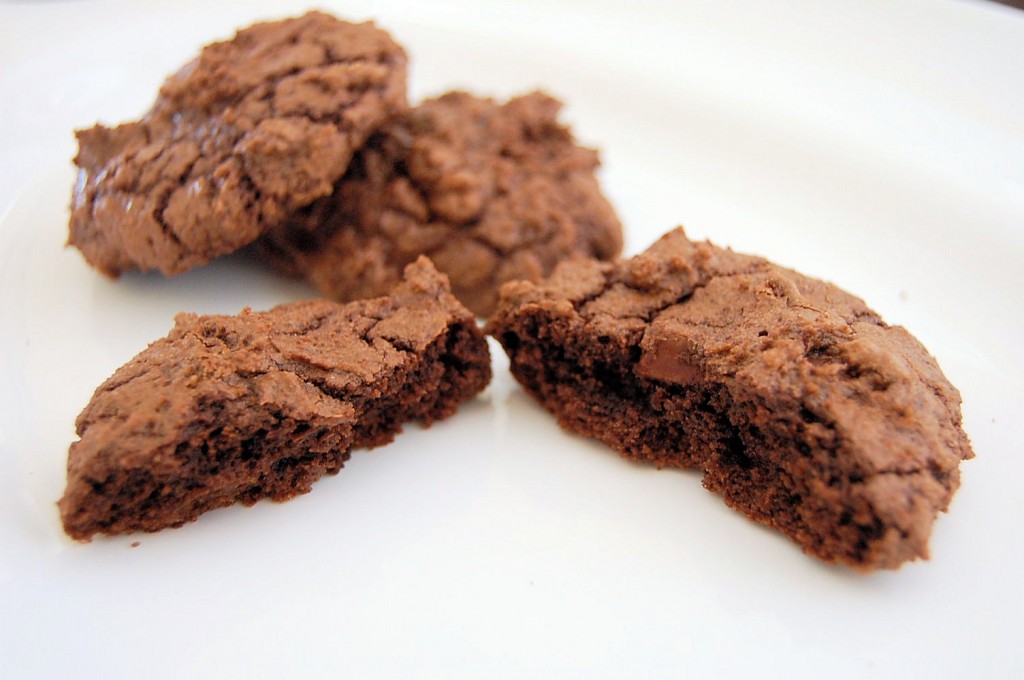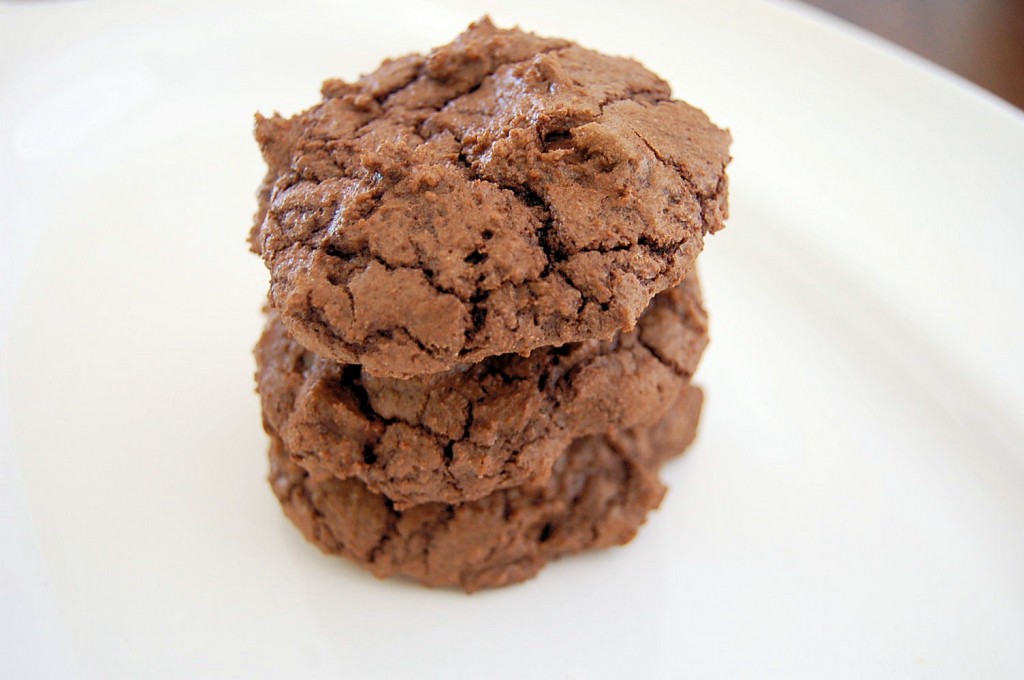 [print_this]
Double Chocolate Espresso Cookies
Ingredients: (Martha Stewart)
1 cup flour
1/2 cup unsweetened Dutch-process cocoa
1/2 tsp baking powder
1/2 tsp salt
1/2 cup unsalted butter, softened
1-1/2 cups sugar
2 large eggs
1 tsp vanilla extra
1 tbsp instant espresso powder
8 oz bittersweet chocolate (4 oz melted and 4 oz chopped)
Directions:
In a medium bowl, sift together flour, cocoa, baking powder, and salt. With an electric mixer, beat butter and sugar together until light and fluffy. Add eggs one at a time, beating well after each addition. Mix in vanilla then combine the espresso powder and melted chocolate together and stir into the batter. Gradually add flour mixture  and chopped chocolate and mix just until combined.
Drop dough and bake for about 15 minutes at 350 degrees. Transfer cookies to a wire rack to cool completely.
[/print_this]