Delicious homemade southern style meat pies loaded with peppers, onions, cheese and a multitude of spices will bring you back to you childhood. Whether you grew up on meat pies served by your mom or chowed down on one at a summer fair I hope that some day at some point of time you have been able to experience the magic of a meat pie. They are one of the most simpliest dishes you can make. Meat pies are widely known for their different variations throughout all cultures and here in the South we like to mix things up with our own blend of spices.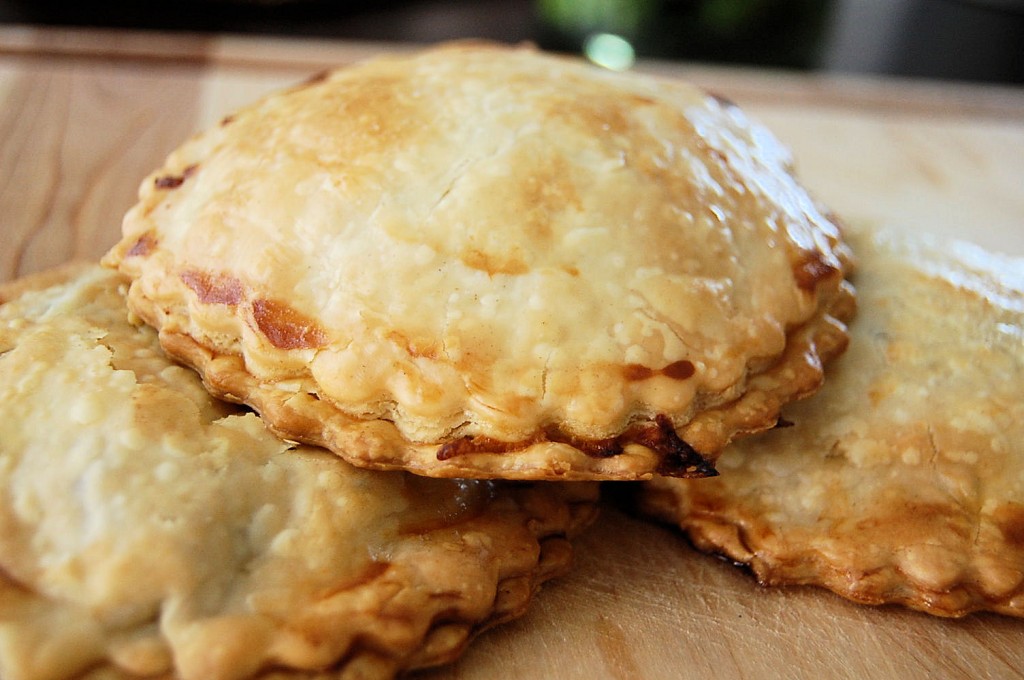 Our southern version of a meat pie is more commonly known as the Natchitoches pie. It is a deep-fried pie made with short-crust dough of self-rising flour traditionally filled with a mixture of browned ground pork, ground beef, green onions, red pepper, black pepper, and salt. Nouveau & fusion pies are sometimes filled with crawfish & rice, meat & rice, or other stuff. You can find these fried pies at gas stations & greasy spoons all over the south and especially once you draw near to the town of Natchitoches itself.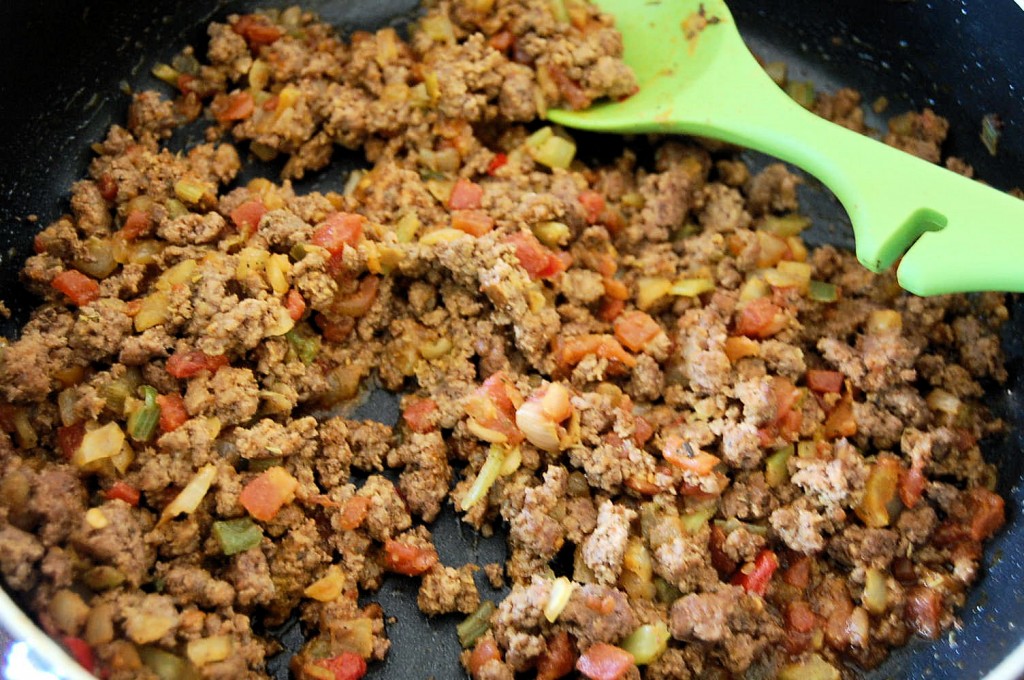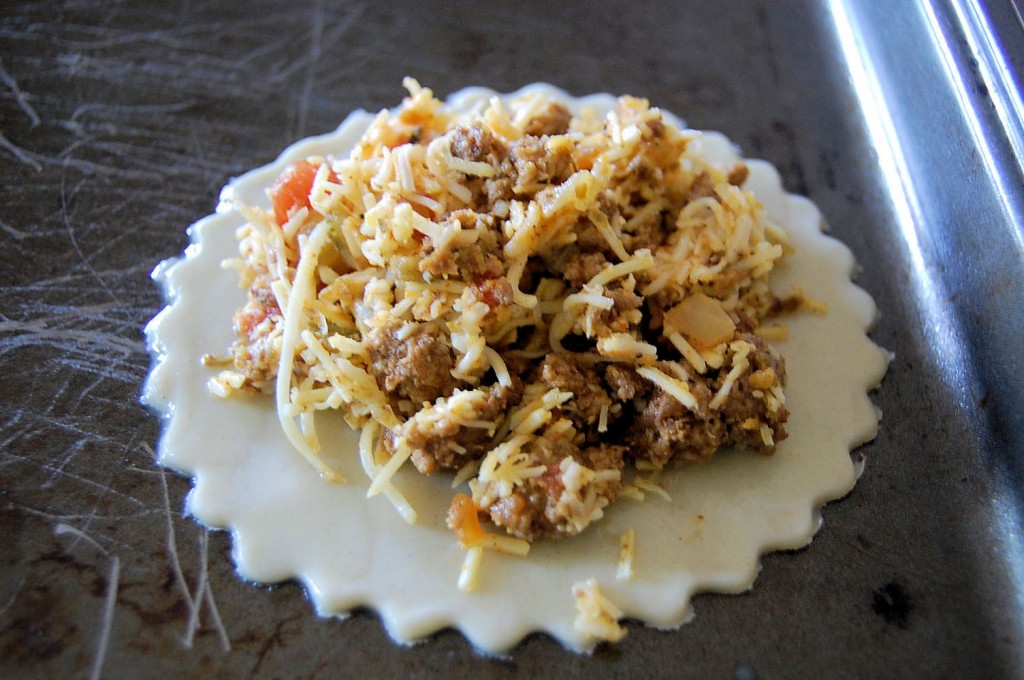 These tiny, hand-held, savory bites are full of smoky sausage and lots of Cajun spices and when made with frozen puff pastry sheets or refrigerated pie crust, they can be prepared in less than an hour. There are times to fry and times it is not necessary and when it comes to these amazing little pies there was no call to fry. I know my southern readers mouths are dropping right now and they are shaking their heads in dismay but honestly- I swear- they were just as good as the original fried ones. The egg wash caked on before baking gave them a nice crispy exterior and by baking them on a grill rack in the oven there was no such thing as soggy dough! I  am all for changing up methods and flavors and this time baking instead of frying was a MUST! I can't wait for you to try this amazing recipe. As I always say, be creative and improvise as need be. If you would rather seafood just replace the sausage with shrimp, crab or crawfish or staying with the meat, swap out the sausage with turkey, beef or chicken!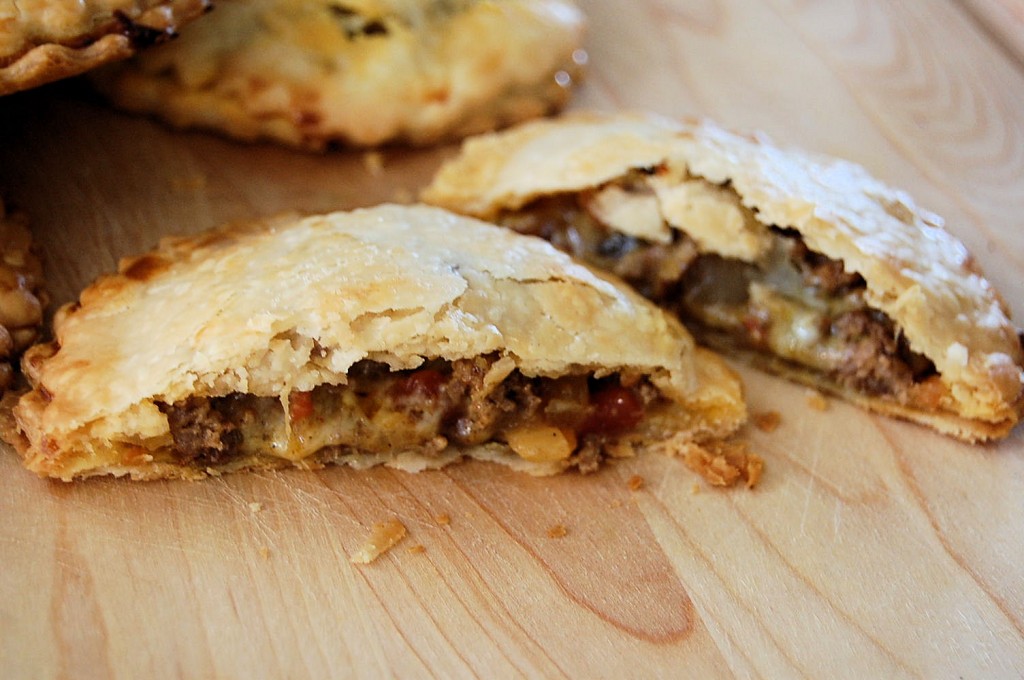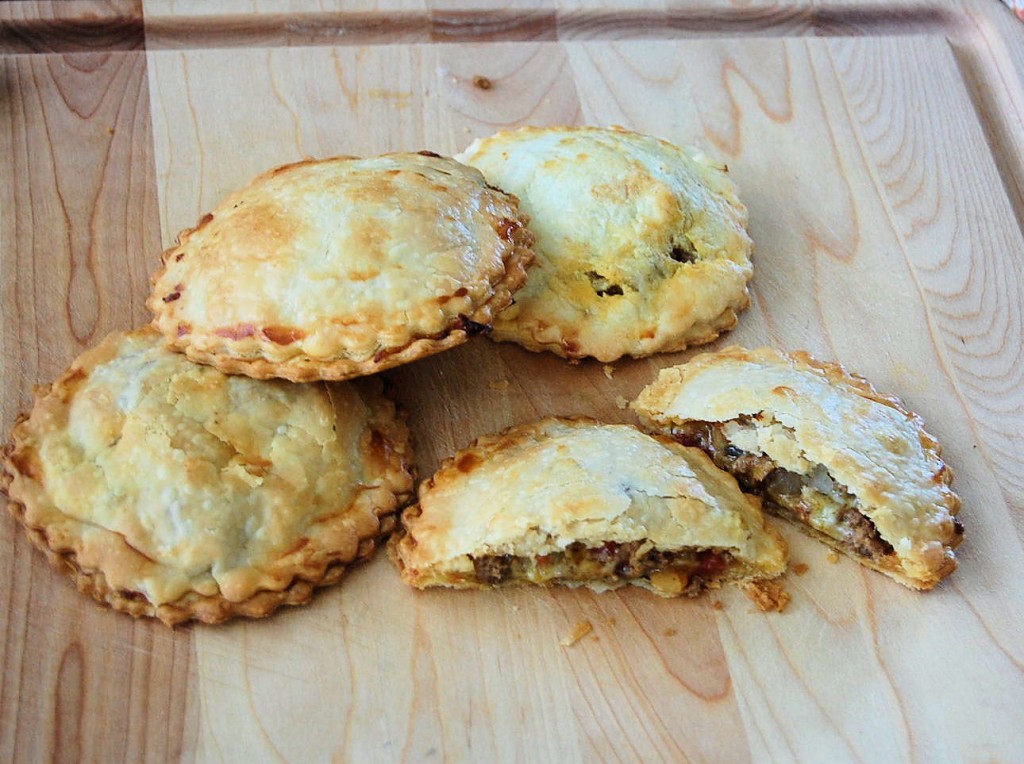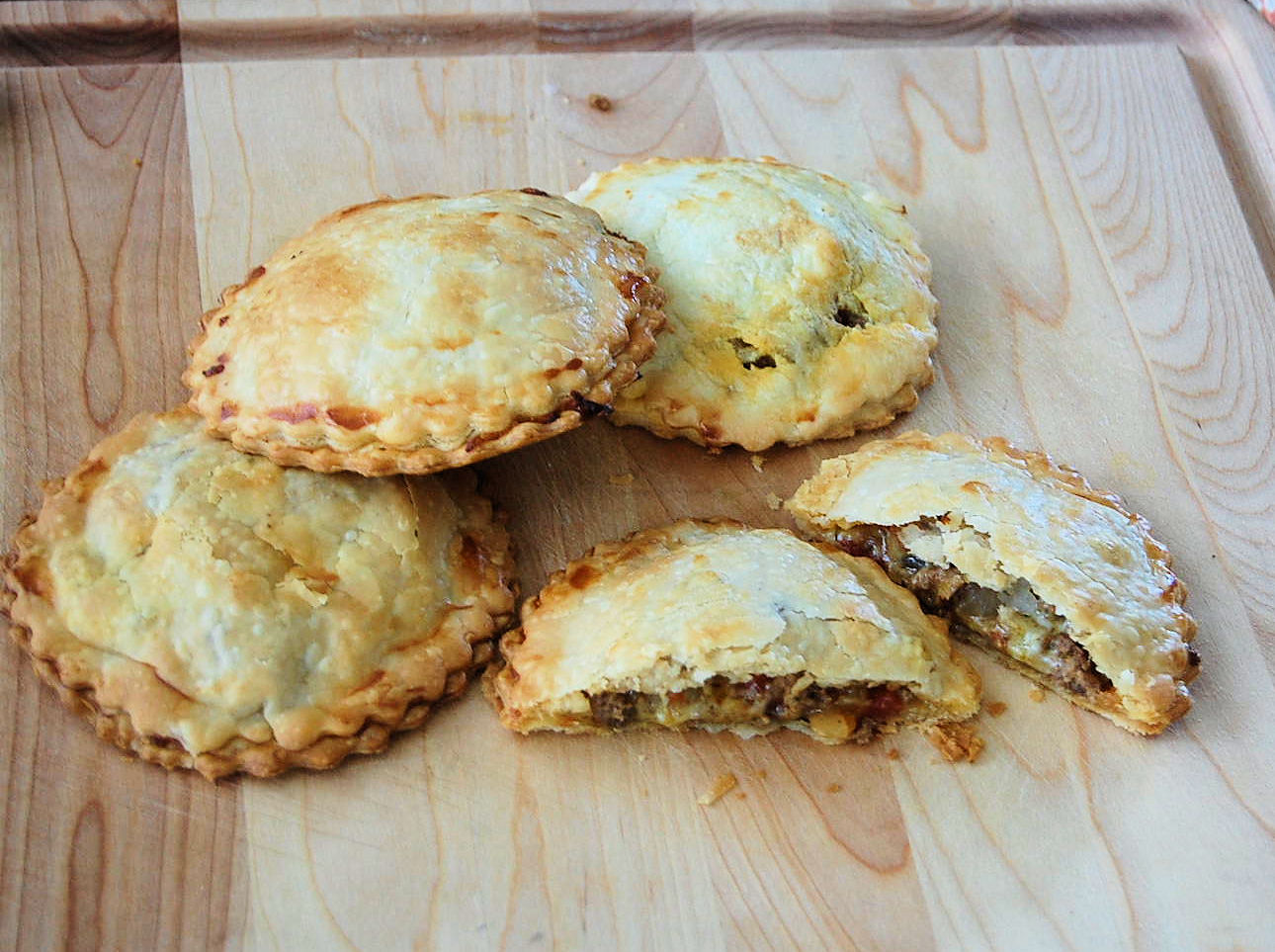 [print_this]
Cajun Meat Pies
Ingredients:
2 tablespoons canola oil
1 pound sausage
1 green bell pepper, chopped
1 red bell pepper, chopped
1 small onion, diced
4 garlic cloves, minced
1 jalapeno pepper, seeded and minced
1 TBSP Worcestershire sauce
1 teaspoon thyme
1/2 teaspoon salt
1/2 teaspoon ground cumin
1/2 teaspoon black pepper
1/4 teaspoon cayenne pepper
2 tablespoons all purpose flour
2 tablespoons water
2 packages frozen puff pastry sheets, slightly thawed or refrigerated pie crust (your choice)
1/2 cup shredded cheese ( I used cheddar)
1 egg yolk plus 1 TBSP Milk
Directions:
In a large skillet, heat  oil over medium-high heat.  Add sausage and cook until lightly browned, breaking meat up as it cooks with the side of a spoon, about 8-10 minutes.  Reduce heat to medium.  Add green onions, garlic, jalapeno, Worcestershire sauce,, thyme, salt, cumin, black pepper and cayenne pepper.  Cook until vegetables are tender.  Sprinkle flour over meat mixture; add water.  Stir to combine (this will thicken filling and keep it from leaking out of the puff pastry).  Remove filling from heat and add the cheese. Allow to cool at room temperature for 15-30 minutes.
On a floured surface, roll out one sheet of dough to 1/8-inch thickness.  Using a 3 1/2-inch round cookie cutter, cut dough into as many circles as you can. Place one tablespoon of filling in the center of each circle.  Fold circle over to enclose filling; press edges together with the back of a fork. In a small bowl, combine egg yolk and milk.  Brush tops of meat pies with egg wash.  Repeat process with remaining sheets of dough.  Bake at 400  on an un-greased baking sheet; bake until golden brown, 10-12 minutes.
NOTE: Pies may be frozen before cooking. Place pies in a single layer on baking sheets; cover and freeze. Transfer from baking sheets to zip-top heavy-duty plastic bags, and return to freezer. To serve, thaw pies overnight in refrigerator, and bake as directed above.
[/print_this]