Cinnamon rolls need no introduction. They are the ultimate sweet treat for breakfast or dessert, drizzled with sweet cream and loaded with cinnamon and brown sugar. The irresistible and sinful aroma of the rolls can turn any day into pure bliss. At the moment I am personally intoxicated on cinnamon rolls and I must warn you that anyone who even dares touch my rolls much less steal them will unleash the fury of a cinnamon roll addict.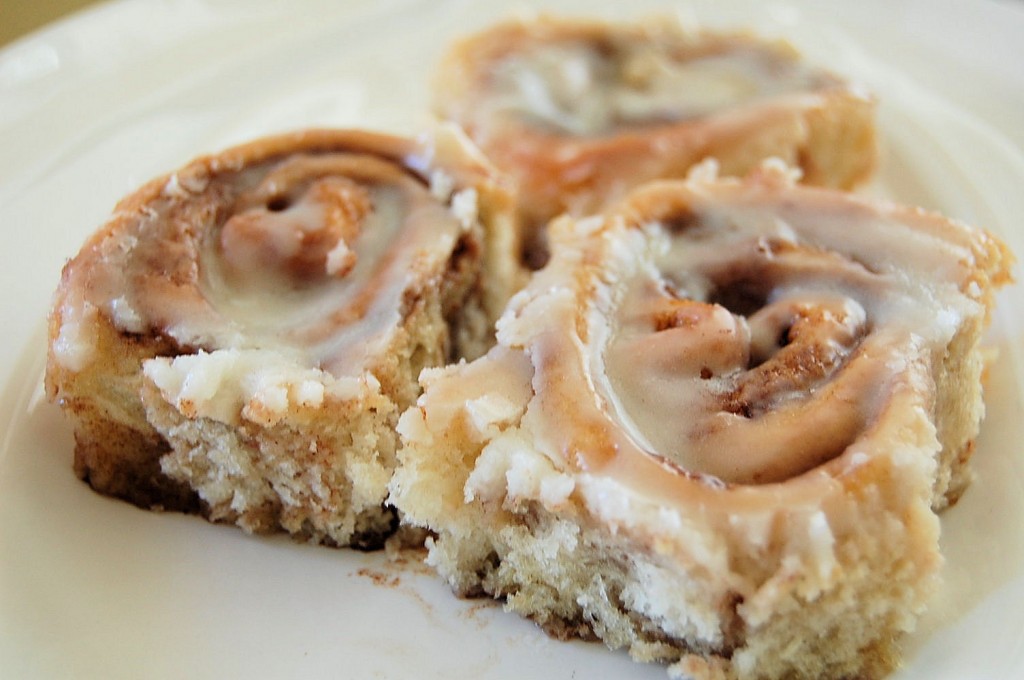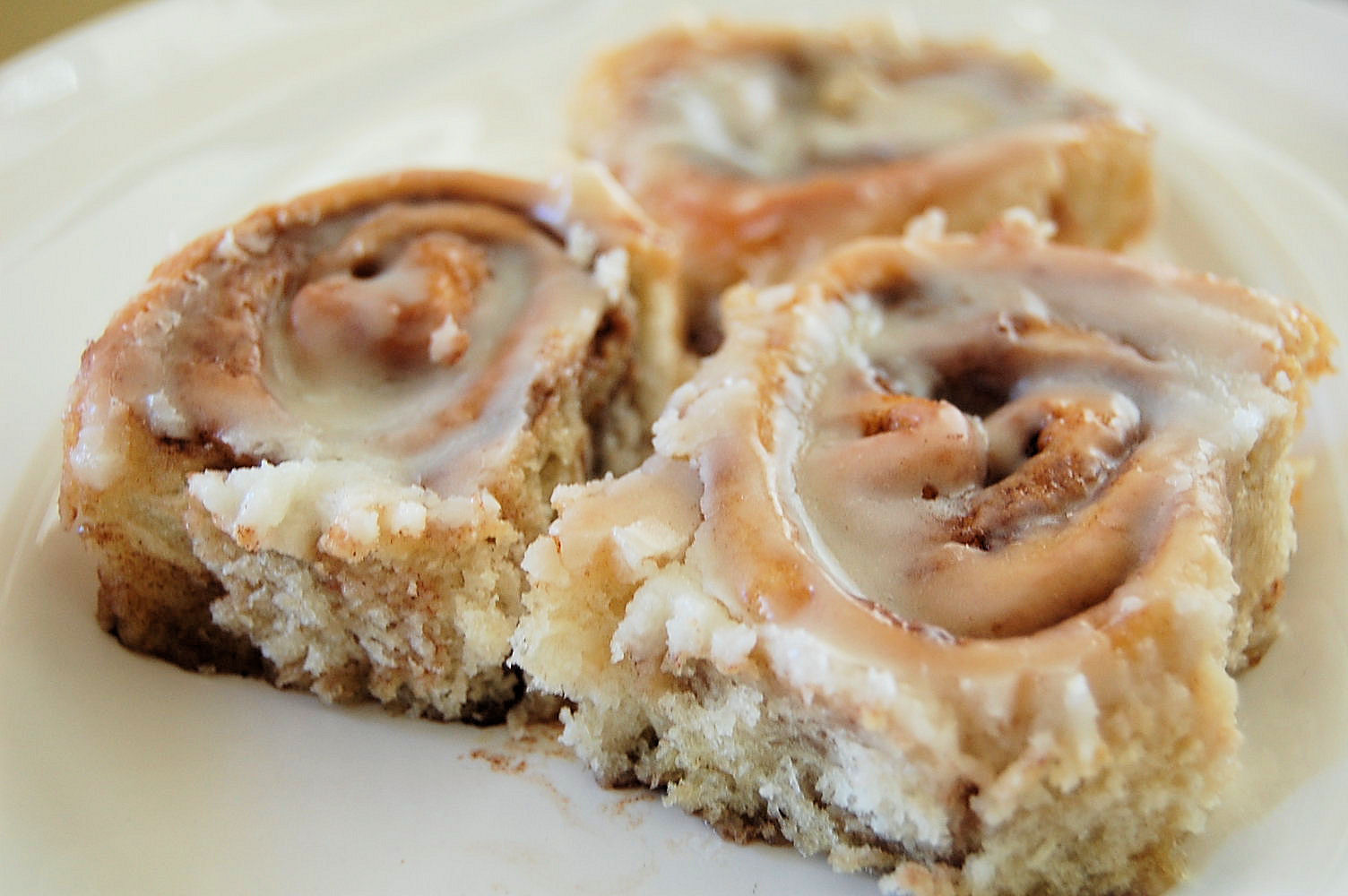 I can remember waking up to the smell of cinnamon rolls on Sunday morning before church and thinking, Oh Glorious Day! I would literally jump out of bed so I could be the first one to the table. You see, I don't know if you have a favorite position of your roll or biscuit in the pan but my favorite one's are those in the middle of the circle. They never get crusty and are always just a tad bit chewier and gooey than the rest. So you see each Sunday morning I got my exercise in by dashing to the table so that I could then scarf down anywhere from 3-5 cinnamon rolls. Yes- 3-5 rolls all by myself. Thank God my metabolism was good and that I had a wonderful mom who made plenty of them to go around!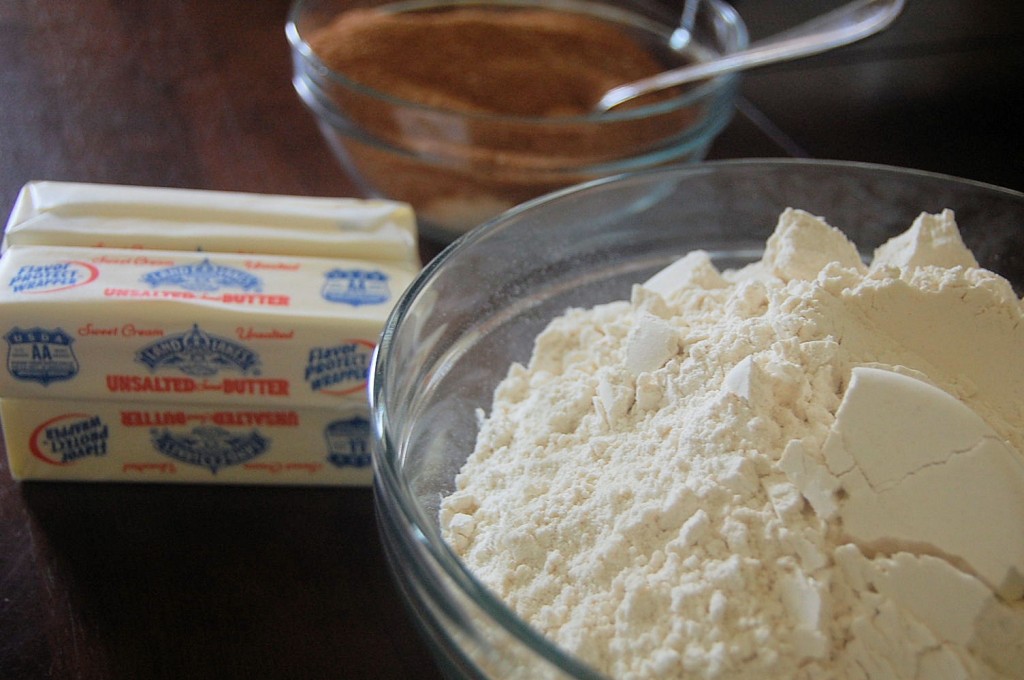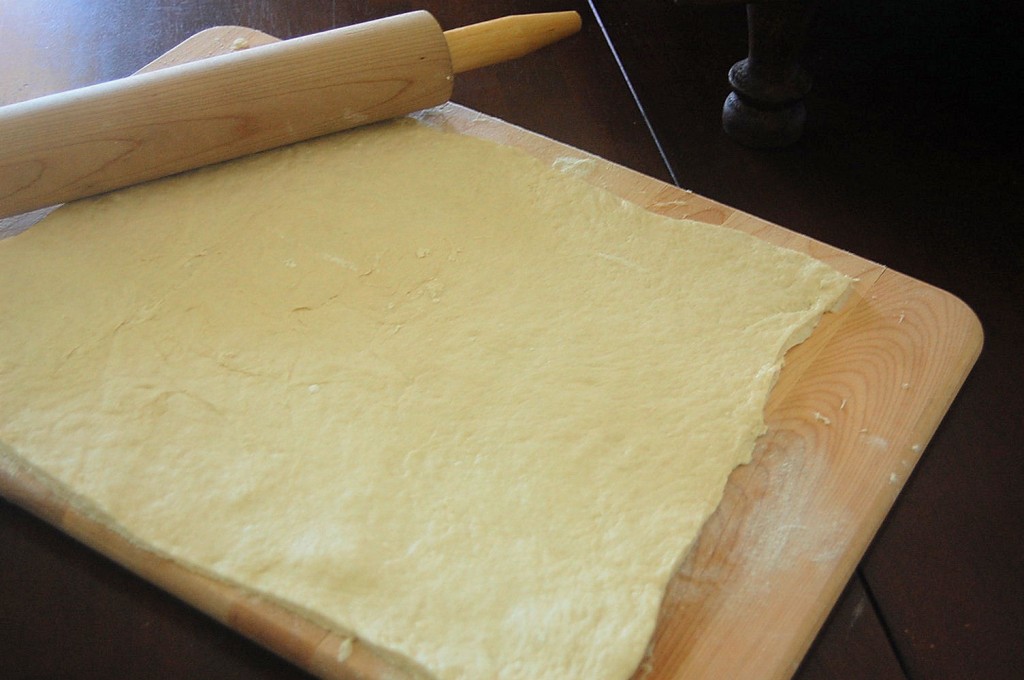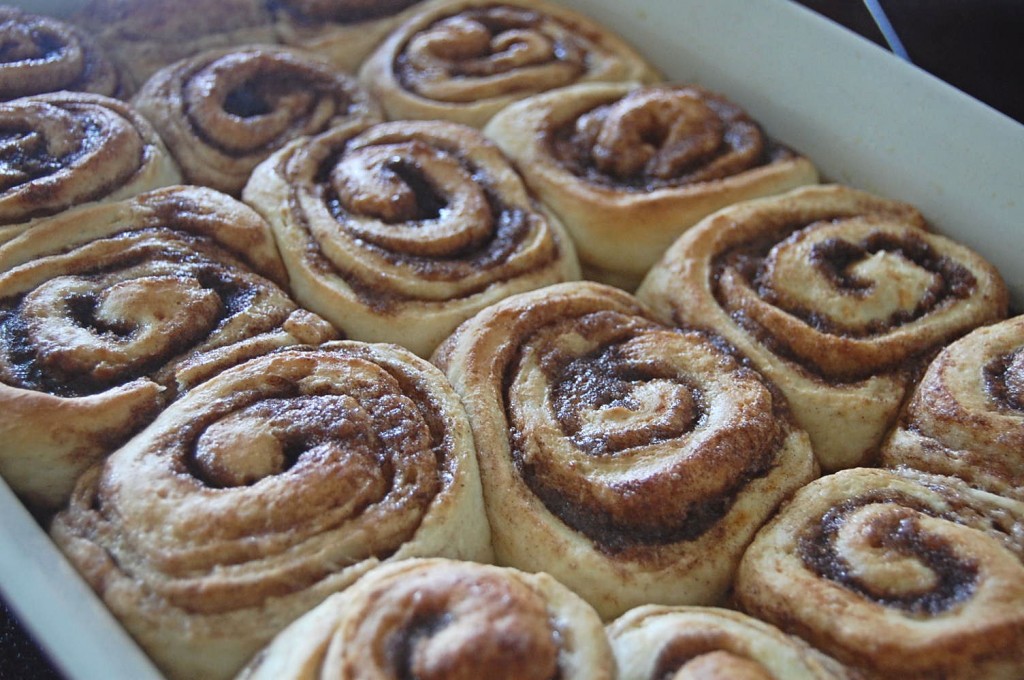 Honestly, I am a Pillsbury freak when it comes to cinnamon rolls. Don't give me Cinnabon or those rolls you find in the mall- give me Pillsbury Dang It! Now, I know how to make cinnamon rolls and I have my tried and true recipes for them but seriously, I would take a Pillsbury cinnamon roll with that cream cheese over any homemade version any day- Well… that is until now! At one point in my life my day merely consisted of trying to find and make the best cinnamon roll ever. One that surpassed Pillsbury and was preferably easy. Through countless tries I had yet to fall in love with that special one and I eventually gave up for a year or so. That is when I heard about the Pioneer Woman's version. It was that one lonely recipe out in the world that I had yet to accomplish. This past weekend I thought if anyone can do a cinnamon roll it would be this woman and once again, I was right! (That is right about the Pioneer Woman- not about myself! LOL).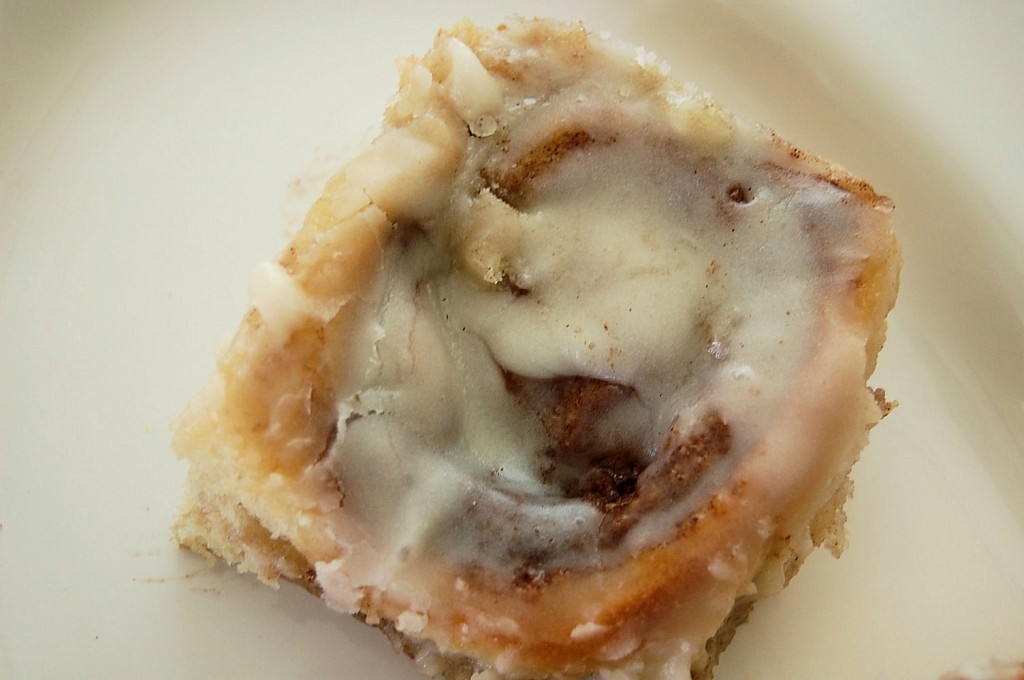 The rolls are big and chewy and just bursting with butter, cinnamon and brown sugar! They are light and sweet and the dough is so much easier to make than most I have done. Seriously, the best rolls in the entire world. To add to the package- the recipe makes enough for you to have a pan for breakfast and still freeze 2 more pans for a rainy day or any day for that matter! Top them off with a rich decadent vanilla glaze (she used maple and coffee in hers but Come On! That wouldn't be a true cinnamon roll now would it?).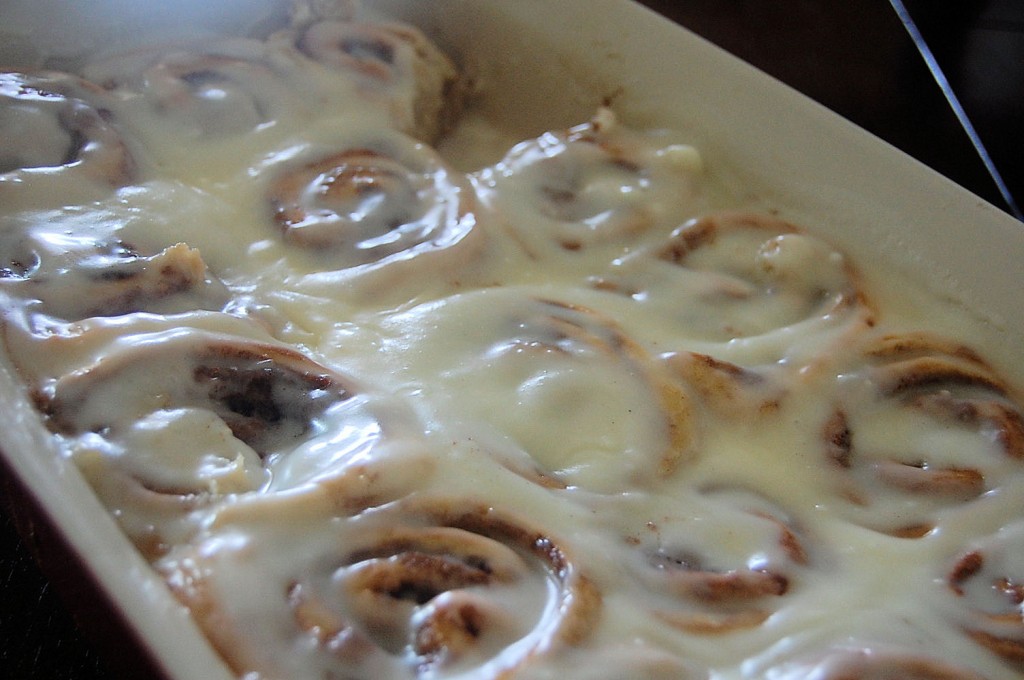 If you are in the market for a hands down mouth-watering sweet and delicious cinnamon roll then look no further my friends. After dozens of recipes I can attest that these are BY FAR the best things in the world! Go For It! Prove me Wrong! 🙂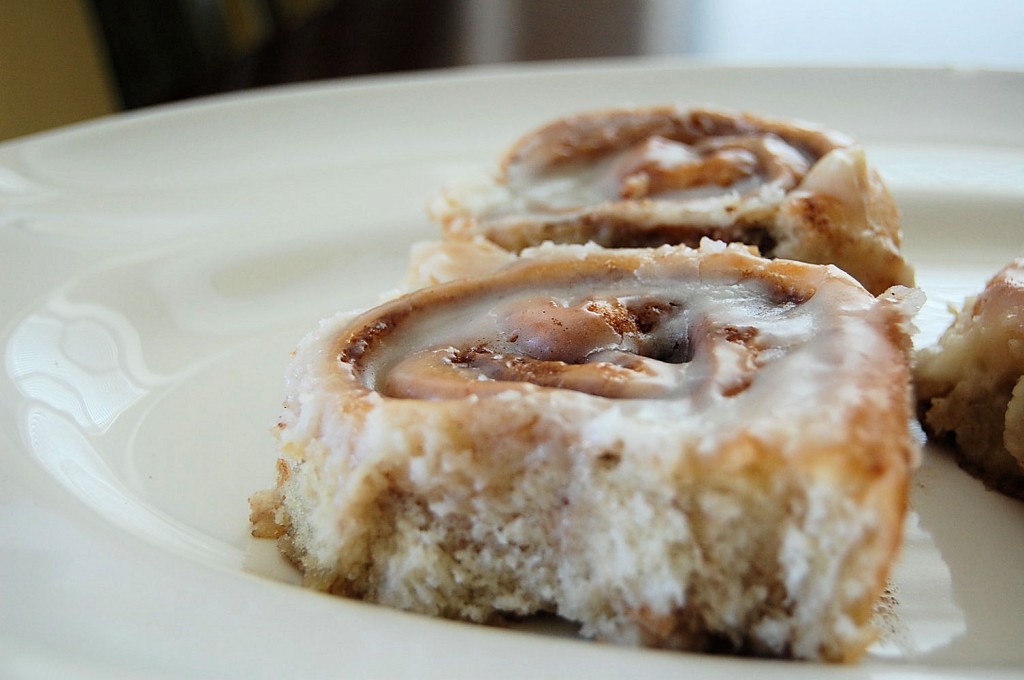 [print_this]
Homemade Cinnamon Rolls with a Sweet Vanilla Cream Glaze
Rolls from Pioneer Woman and Glaze from yours truly!
1 quart Whole Milk
1 cup Vegetable Oil
1 cup Sugar
2 packages Active Dry Yeast, 0.25 Ounce Packets
8 cups (Plus 1 Cup Extra, Separated) All-purpose Flour
1 teaspoon (heaping) Baking Powder
1 teaspoon (scant) Baking Soda
1 Tablespoon (heaping) Salt
Plenty Of Melted Butter
2 cups Sugar
Generous Sprinkling Of Cinnamon
Sweet Vanilla Cream Glaze:
1 bag Powdered Sugar
2 tsp vanilla
1/2 cup Milk
Directions:
Mix the milk, vegetable oil and sugar in a pan. Scald the mixture (heat until just before the boiling point). Turn off heat and leave to cool 45 minutes to 1 hour. When the mixture is lukewarm to warm, but NOT hot, sprinkle in both packages of Active Dry Yeast. Let this sit for a minute. Then add 8 cups of all-purpose flour. Stir mixture together. Cover and let rise for at least an hour.
After rising for at least an hour, add 1 more cup of flour, the baking powder, baking soda and salt. Stir mixture together. (At this point, you could cover the dough and put it in the fridge until you need it – overnight or even a day or two, if necessary. Just keep your eye on it and if it starts to overflow out of the pan, just punch it down).
When ready to prepare rolls: Sprinkle rolling surface generously with flour. Take half the dough and form a rough rectangle. Then roll the dough thin, maintaining a general rectangular shape. Drizzle 1/2 to 1 cup melted butter over the dough. Now sprinkle 1 cup of sugar over the butter followed by a generous sprinkling of cinnamon.
Now, starting at the opposite end, begin rolling the dough in a neat line toward you. Keep the roll relatively tight as you go. Next, pinch the seam of the roll to seal it.
Spread 1 tablespoon of melted butter in a seven inch round foil cake or pie pan. Then begin cutting the rolls approximately ¾ to 1 inch thick and laying them in the buttered pans.
Repeat this process with the other half of the dough. Let the rolls rise for 20 to 30 minutes, then bake at 400 degrees (see note below) until light golden brown, about 15 to 18 minutes.
For the frosting, mix together all ingredients listed and stir well until smooth. It should be thick but pourable. Taste and adjust as needed. Generously drizzle over the warm rolls. Go crazy and don't skimp on the frosting.
[/print_this]