You might find yourself this weekend thinking how can I do something different for a summer dinner. Typically summer night dinners or get togethers during the day consists of hamburger, hotdogs, sausage on the grill and fresh veggies. Why? Because it is easy and simple and you don't have to put a lot of time and effort into preparing a hamburger pattie or cutting up fresh corn but this time around I dare you to bring out your old handy fryer or cast iron stockpot and boil up the most EASY delicious, spicy and juicy batch of shrimp you have ever laid your eyes on.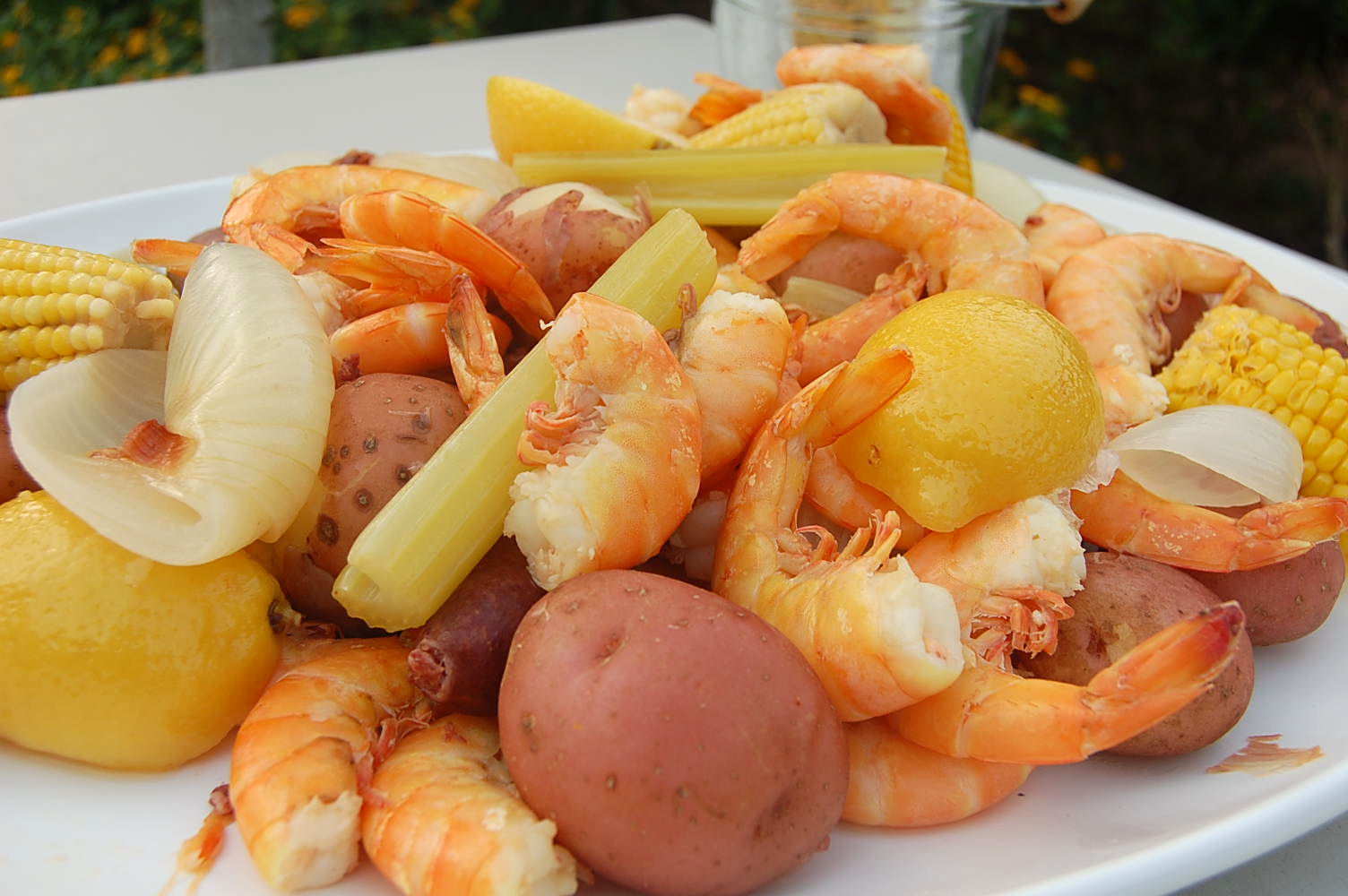 Nothing gets people in the South together better than a good old fashion boil, whether that be crawfish or shrimp. It is a Louisiana tradition and it's so not hard. It takes no time to prepare and everyone can sit around the big old pot watching the men boil the seafood. Think easy for you- the woman, the caretaker. Buy everything your man needs at the store this weekend, place it all in a nice little line or in a small cardboard box that he can easily see and get into. Give him my directions below and with "supervision" (they always need supervision right? (I say that jokingly- well kind of) allow him to proceed with the boil.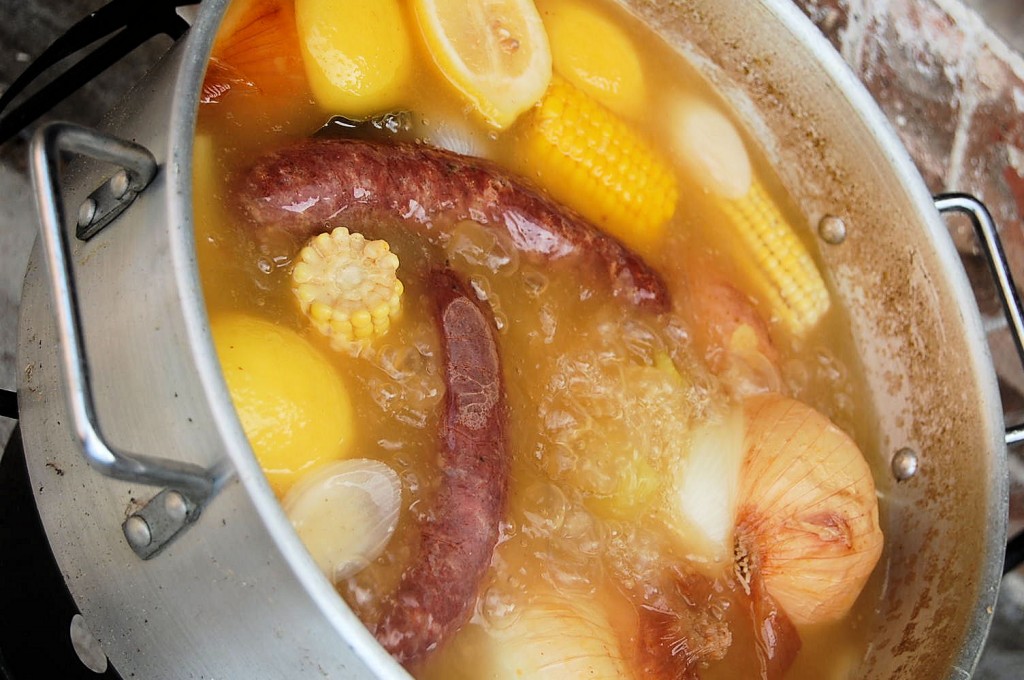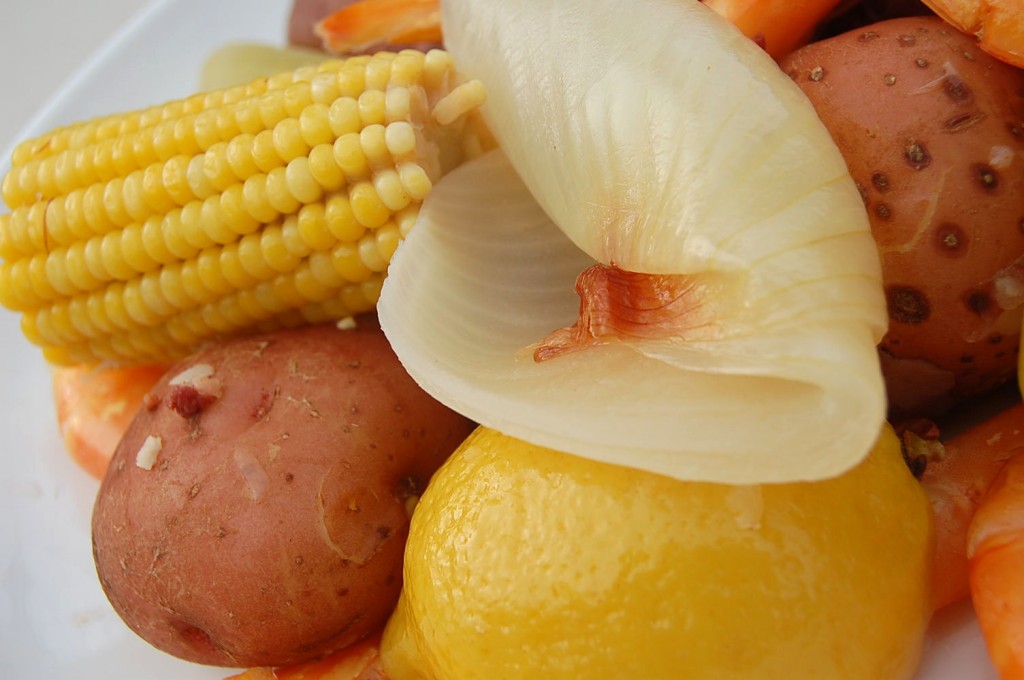 In all seriousness, this shrimp boil is so yummy and so easy that you just must give it a try this summer. The recipe came from my favorite go to seafood book, The Encyclopedia of Cajun Cuisine. Just roll up your sleeves and enjoy a big steaming pile of juicy jumbo shrimp and spicy veggies.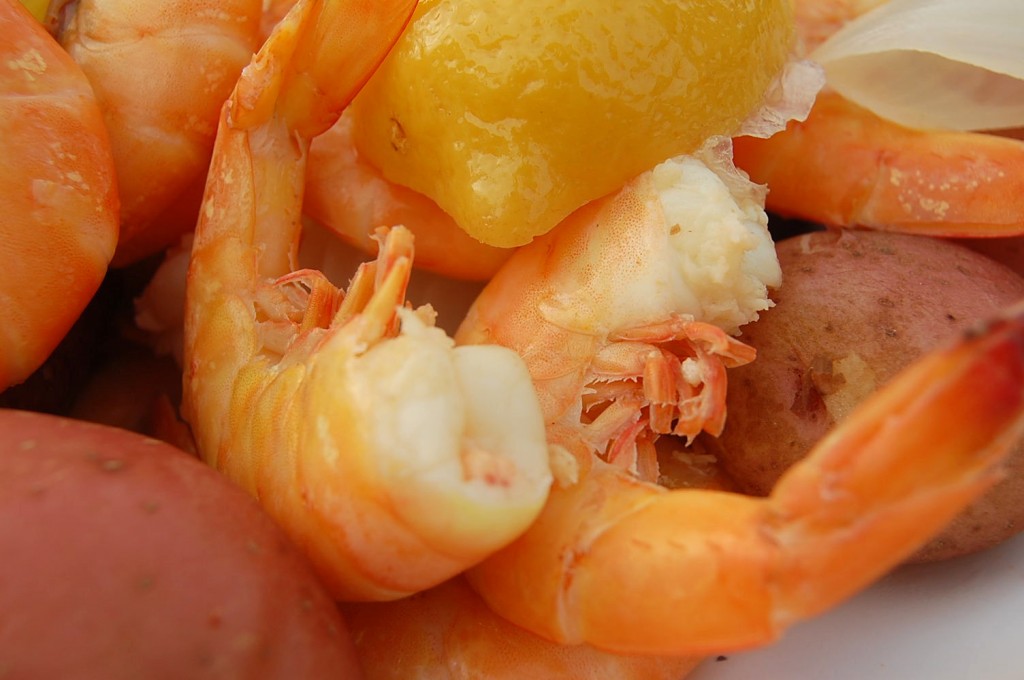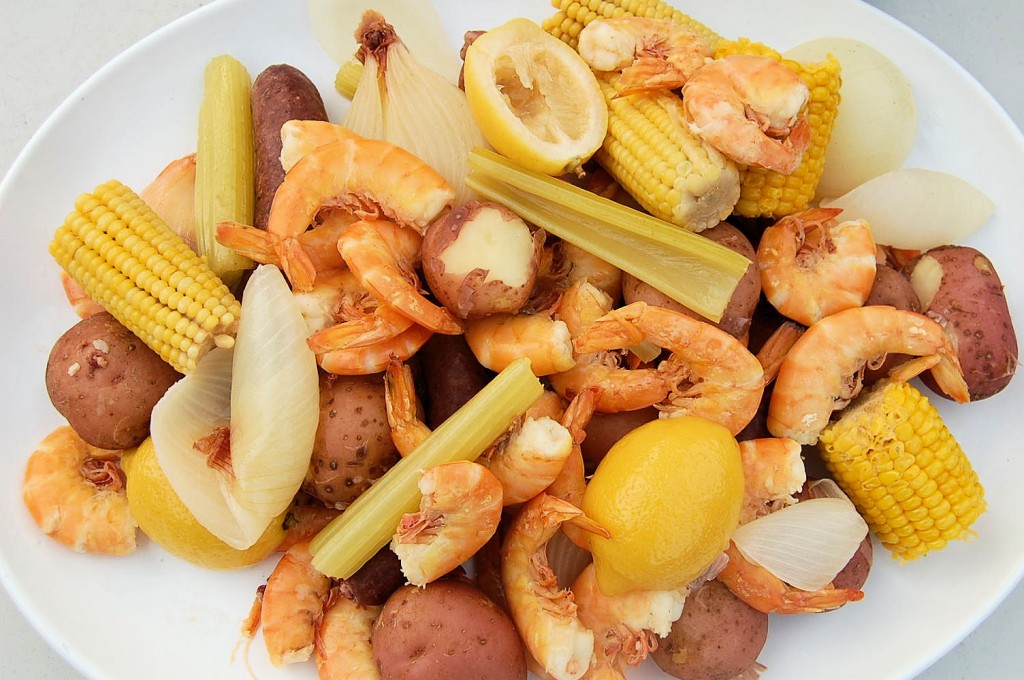 [print_this]
Summer Shrimp Boil
Ingredients:
5 lbs (21-25 count) shrimp
2 1/2 gallons of water
3 medium onions, largely chopped or sliced
2 heads of garlic
4-5 stalks of celery, cut into thirds
4 lemons, sliced
6 bay leaves
1 bottle of crab boil
1 lb country sausage, cut into pieces or left in links (your choice)
1 cup salt ( I know this seems like a lot but trust me!)
2 tsp cayenne pepper
2 lbs red small potatoes
6 ears frozen corn
1/2 bag of ice
Directions:
In a heavy 20-quart stockpot, bring water to a rolling boil. Drop in all ingredients but the shrimp,potatoes and corn. Cover and rapidly boil at least 10 minutes to create a flavored seasoning stock. Add potatoes, return to a boil and cook for another 5 minutes. Now add the corn and boil for another 10 minutes. Add shrimp the the pot, cover and return to a boil. Boil for 2-3 minutes tops. Immediately remove pot from the heat and add ice. Let the shrimp, sausage and veggies soak in the water for 15-30 minutes.  The longer they soak the more flavor they absorb. Drain off water before serving and pile on a huge platter of layered newspapers, paper towels or whatever you can get your hands on easily. You are going to be hungry!
[/print_this]