In wake of my quest to make the perfect catfish I finally did the impossible last year and made the best dang catfish you have ever put in your mouth! Ever! I have officially conquered the trophy and my own make-believe title of Catfish Queen. Since then it is a staple in our house especially once the summer heat kicks in. Once I realized I had yet to share this with you all I went straight to the kitchen to cook up my famous mouth watering catfish!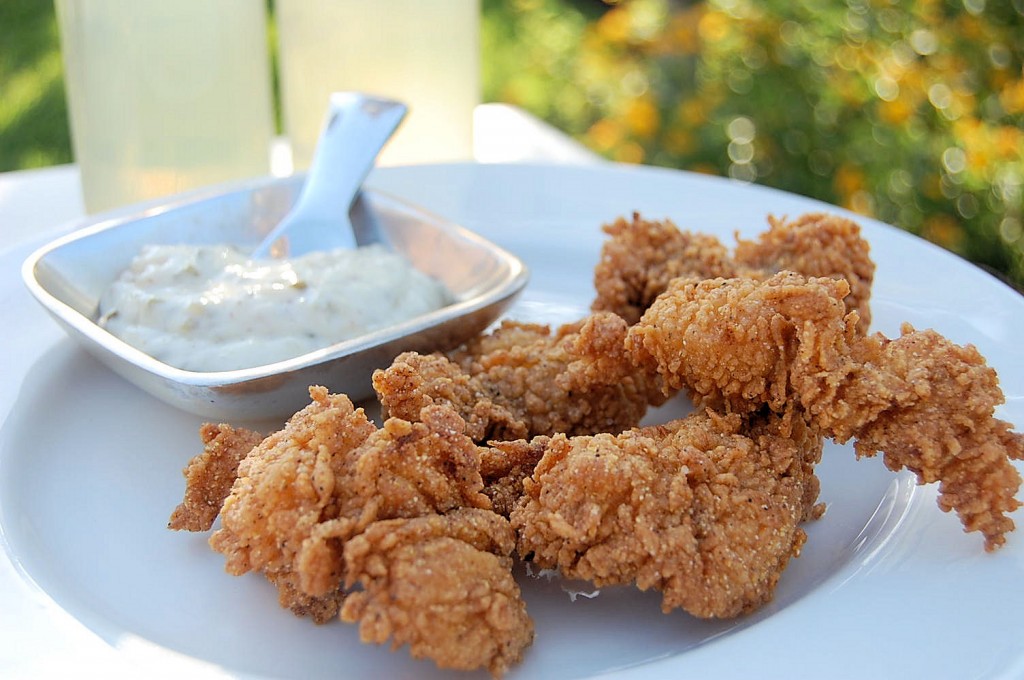 Nothing and I do mean nothing says dinner time in this smoldering Southern heat than golden fried catfish. It is jut apart of our genetic makeup that draws us to this somewhat unfamous fish and one that I knew I had to master if I would like to continue to call myself a true southern cook. According to my grandmother Nanny, if you don't know how to cook fried chicken, fried catfish or the holy trinity then by all means you can't call yourself a southern cook! No Wait! I realize this is not really the southern rule, it is just her rule but its one I try to live by:)
To everyone who does not live in the South catfish never seems to get the respect it is due. It is considered a bottom dweller and unworthy of a fancy meal but to US- it is OUR fish, our proud and joy our little piece of fried heaven when done the right way and I can promise you if your eating Fried Catfish somewhere in the South than it has been done the "right way".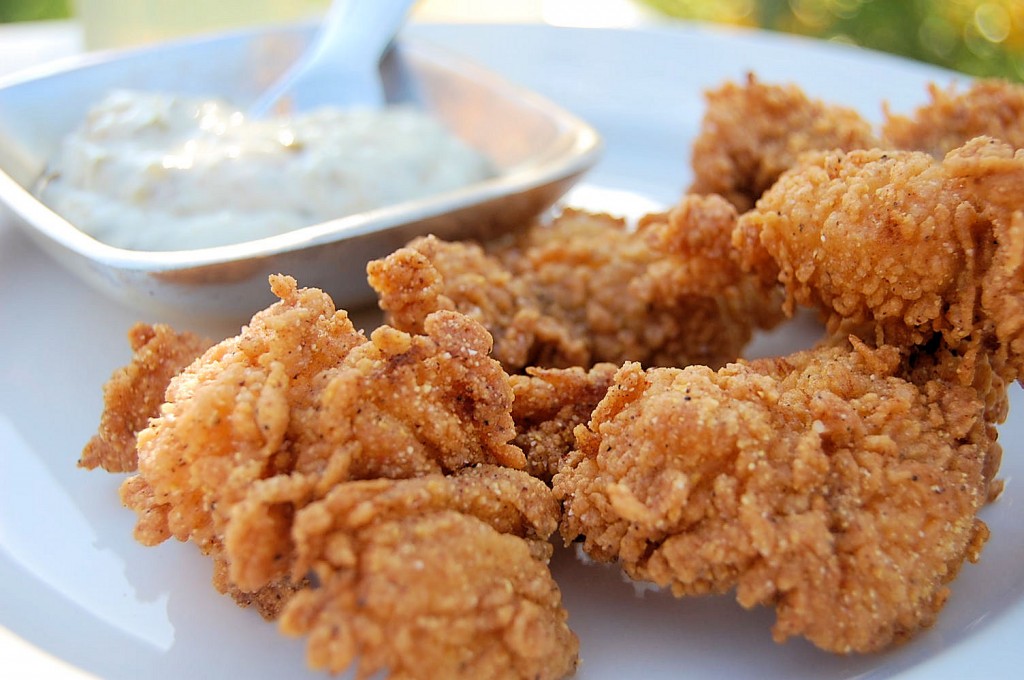 When I was growing up most of the time fish fries where impromptu get togethers with friends and family. I am not sure if you remember me telling you about my dad's newest fish fryer but it is like the ultimate way to fry up fish. He got it for Christmas this year and that very night we had friends and family over for you guessed it- A Fish Fry! Boy was it amazing! I used this exact same recipe and there wasn't enough of this stuff to go around! The point is Fried Fish to my southern roots means family, fun and most of all GOOD FOOD.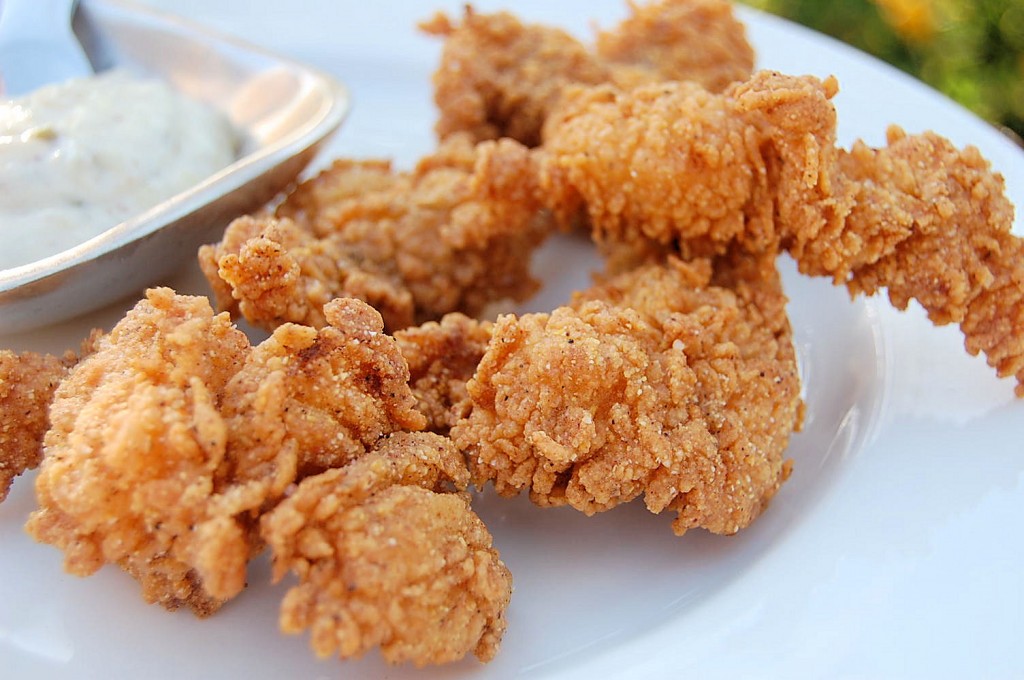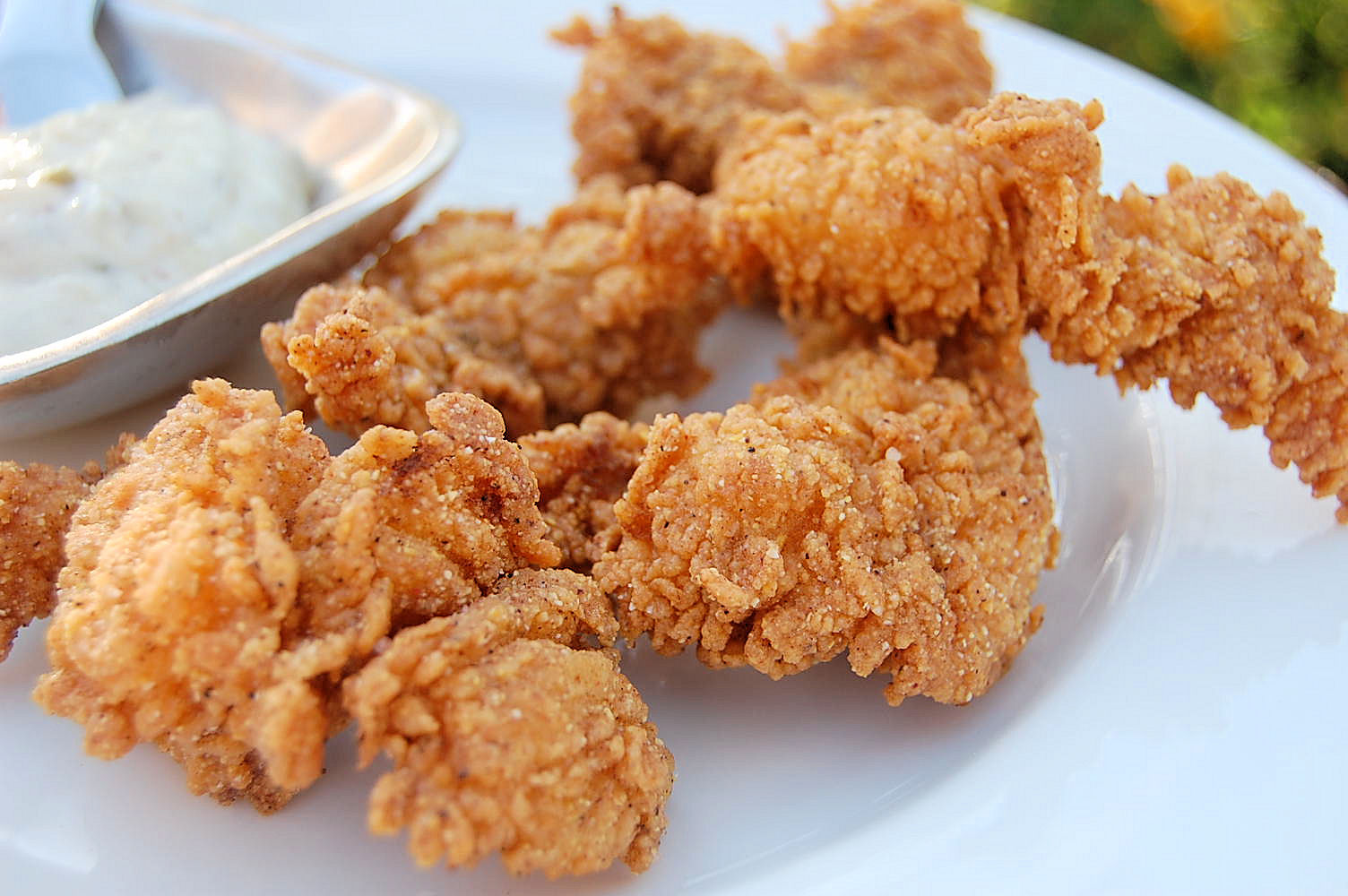 A little about the catfish before I go, I marinated the catfish all day in a Cajun mustard mixture, seasoned them individually a combination of cornmeal, flour and a variety of spices to give this catfish recipe an extra savory kick! I try to use nothing but the best oil when I fry, which in my opinion is peanut oil, and always make sure your oil is fresh. I promise this will make a huge difference in the texture and taste of anything you fry let alone mouth-watering catfish!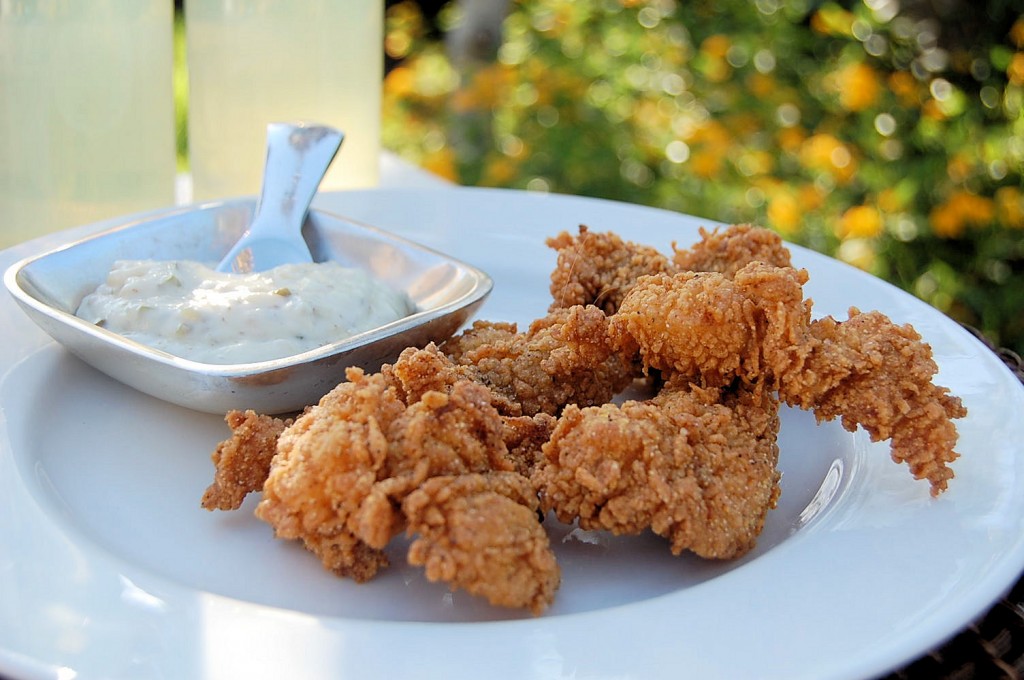 [print_this]
Golden Fried Catfish
Ingredients:
6 catfish fillets
1 cup plain yellow mustard
1 cup spicy brown mustard
1 cup buttermilk
1 lemon, juiced
2 TBSP Cajun seasoning
2 tsp salt
1 TBSP paprika
1 1/2 tsp pepper
2 tsp garlic powder
3 cups AP flour
1 1/2 cups cornmeal
Tartar Sauce: Mix together the following ingredients
2 tbsp sweet pickle relish
1 cup mayo
1 TBSP dijon mustard
1 tsp white cooking wine
1 tsp salt and pepper each
1/2 tsp cajun seasoning
1/2 tsp garlic powder
Directions: For the Fish
First, cut your fillets into small strips or nuggets. ( you may leave whole if you like but makes frying easier if the fish is in smaller pieces).Next, place the mustard, lemon juice, buttermilk, 1 tsp salt, 1 TBSP cajun seasoning and 1/2 tsp pepper in a large Ziploc bag and shake up to mix everything. Next, add your catfish, close the bag and shake/toss/turn to make sure all pieces are coated with the mustard mixture. Place the bag of catfish in refrigerator to marinate for at least 4 hours or up to a day.
Now, season your flour and cornmeal in a large brown bag or large mixing bowl with the remaining seasonings. Take out your fish and dredge/coat the fish pieces all over with flour and fry at 375 degrees for about 3-4 minutes per side.  Be careful not to overcrowd your fryer. I have done that before and all you end up with is soggy batter. Also, to ensure quick frying and thus less greasy food always try to use the freshest oil possible.
[/print_this]