Sweet peaches- juicer than good gossip is what is what the fourth of July is all about!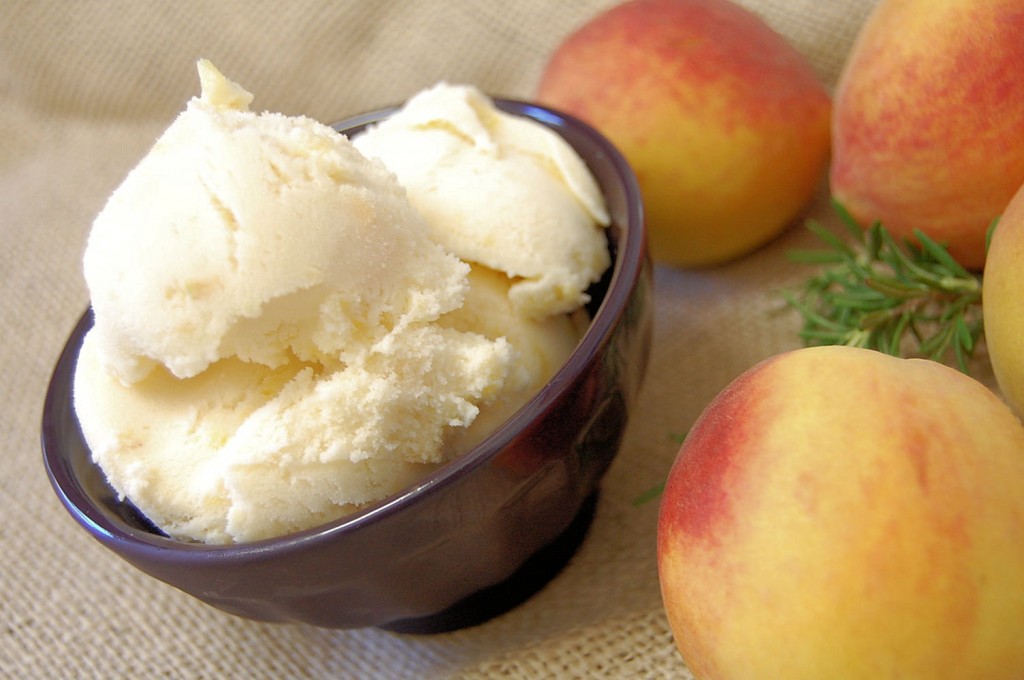 The Fourth of July is a day to celebrate the birth of our great nation, a day to thank those who have served this country and placed their lives on the line for our freedom, a patriotic holiday that we celebrate with excitement and thankfulness. As an added blessing, the Fourth in my family is a chance to re-kindle long distance relationships with family and make new ones, a day to remember childhood memories of splashing in the lake and catching fish off my grandmother's dock, a day that resonates from the past and looks to the future. A day full of FRESH PEACH ICE CREAM!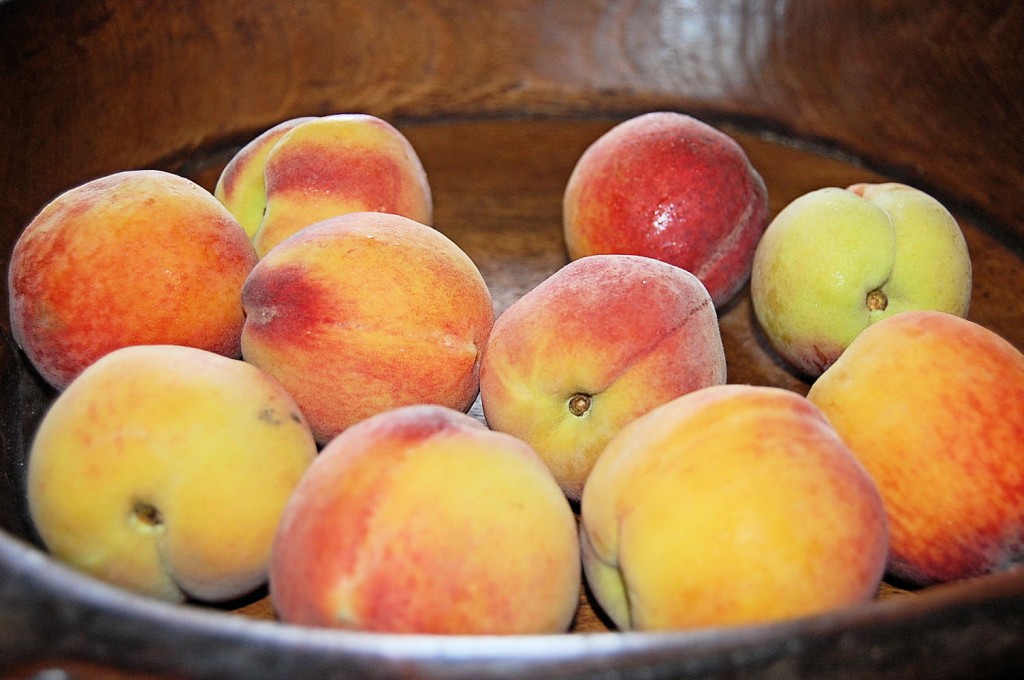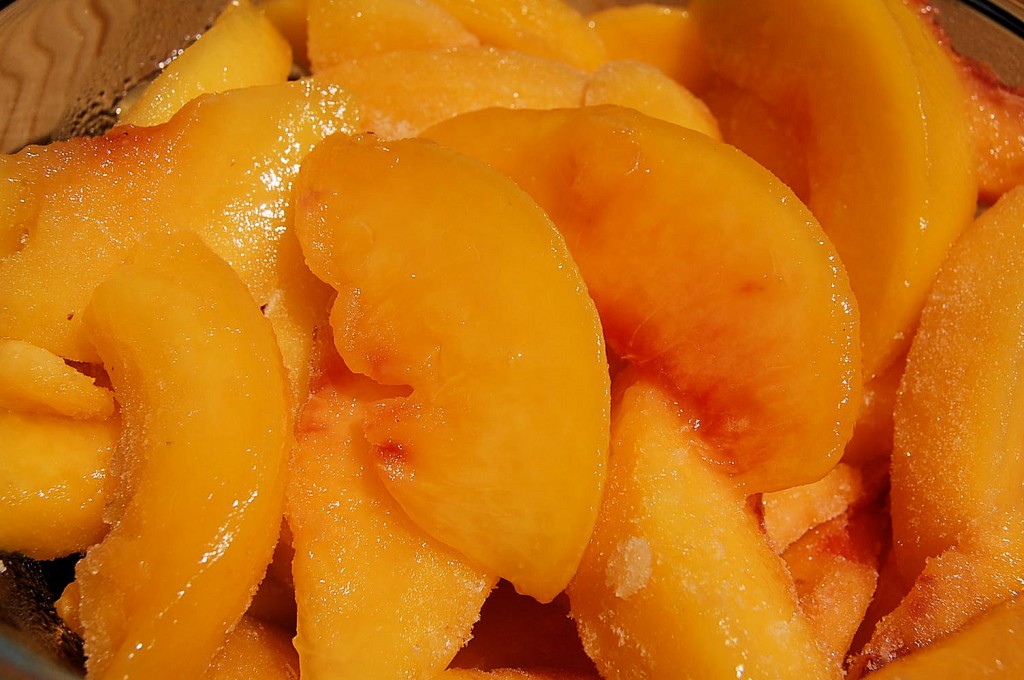 My late grandmother Lucy was "Queen of the 4th".  There wasn't a spot inside or outside not decorated red, white and blue. Kids were in abundance and the food was overflowing. I was lucky to learn from her talents and continue to carry on her love for cooking. The South is known for its great cooks and Grandmother Lucy was no exception. My fondest memories are eating her famous fresh peach ice cream, nibbling on sweet corn from my dad and grandfather's farm, and getting sick off of her oyster crackers and lemon bars while trying to acquire the perfect summer tan. Actually during my teenage years my summer tan usually looked more like the color of a lobster because along with all my friends, we had the mindset that using hairspray and baby oil was the ultimate tanning solution.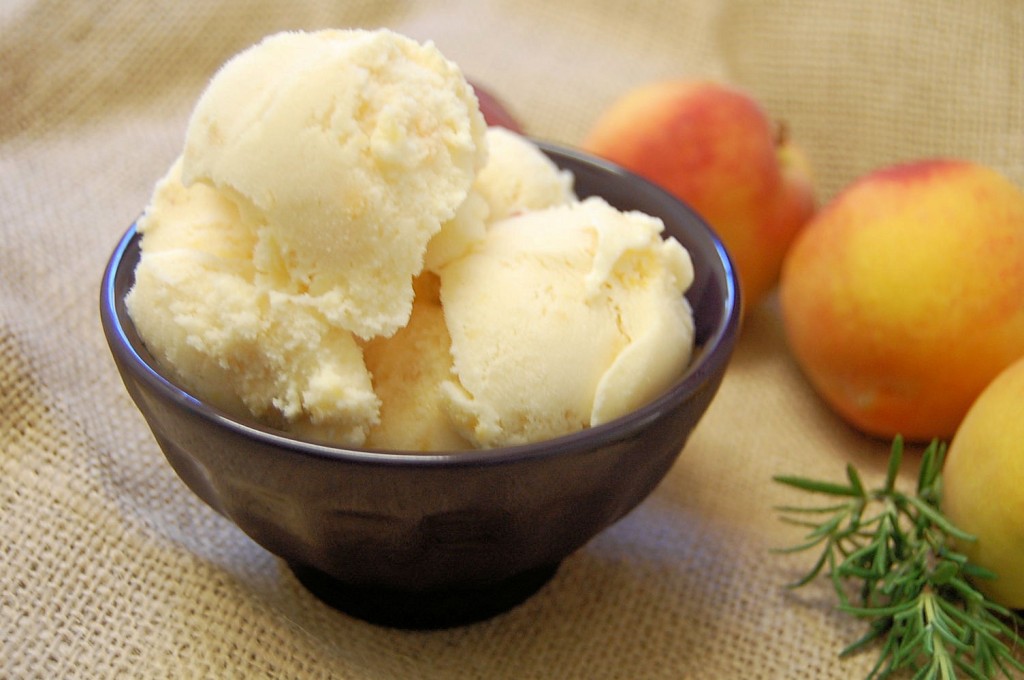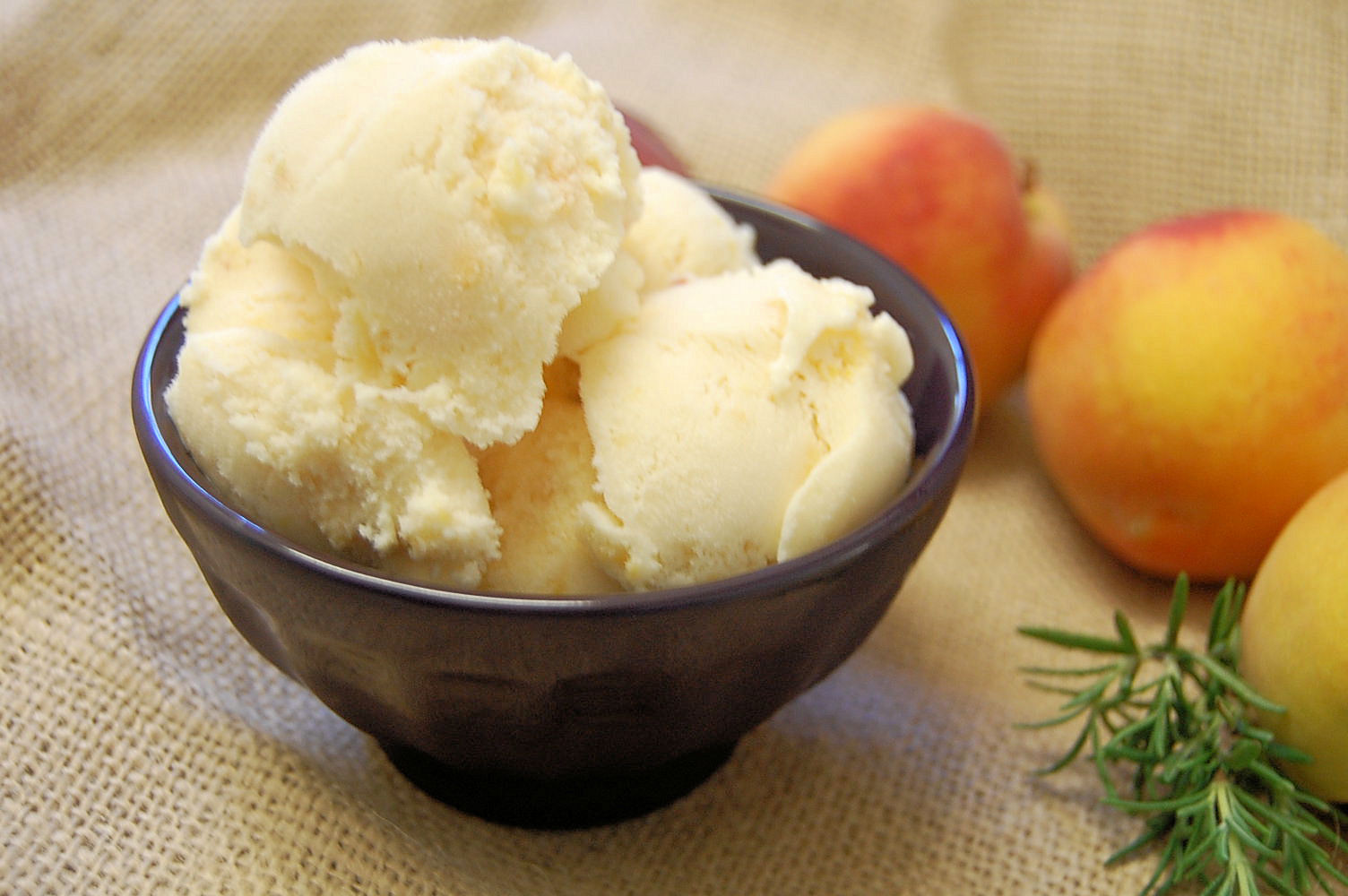 All these memories lead me to my rocking Peach Ice Cream. I want to replace your typical idea of slaving over the stove and repeating numerous steps all for the sake of ice cream. Instead, let's shift our attention to the activities of the day and give the ice cream approx 30 minutes from start to finish. My grandmother's ice cream was the quintessential finale to a fourth of July celebration so in honor of the 4th of July I would like to present you all with none other than the most delectable, rich, intoxicating and freshest bowl of peach ice cream you have or will ever have! Dig In!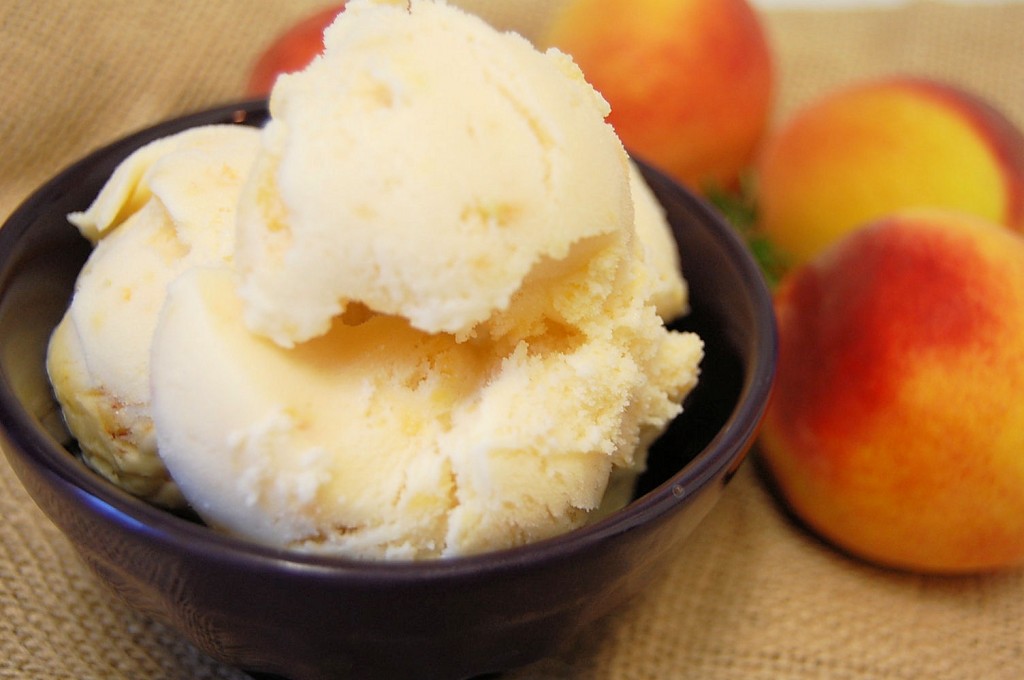 [print_this]
Fresh Peach Ice Cream
Ingredients:
6 large very very ripe peaches
1 3/4 cups sugar
2 cans evaporated milk
2 cans sweetened condensed milk
2 cups of milk or half and half
1 1/2 TBSP vanilla
1 tsp salt
Directions:
Peel, cut and peaches. Place peaches along with the vanilla, sugar and salt in a food processor or blender and blend or pulse for a minute until peaches are all mashed up. Transfer to a large mixing bowl. Add in the sweetened condensed milk, evaporated milk and regular milk ( if you have the ice cream machine with the steel cylinder bowl then pour as much milk as needed to reach the fill line). Cover and refrigerate for 30 minutes. Freeze in your ice cream machine according to the manufacturers directions.
[/print_this]