This is going to be a quick and easy post. There is not much more to say about the most amazing little cup of goodness you have ever tasted. It is refreshing, light and so flavorful. It will leave you cool on a hot summer day and you may even find yourself turning the cup upside down to get every last little sip humanly possible!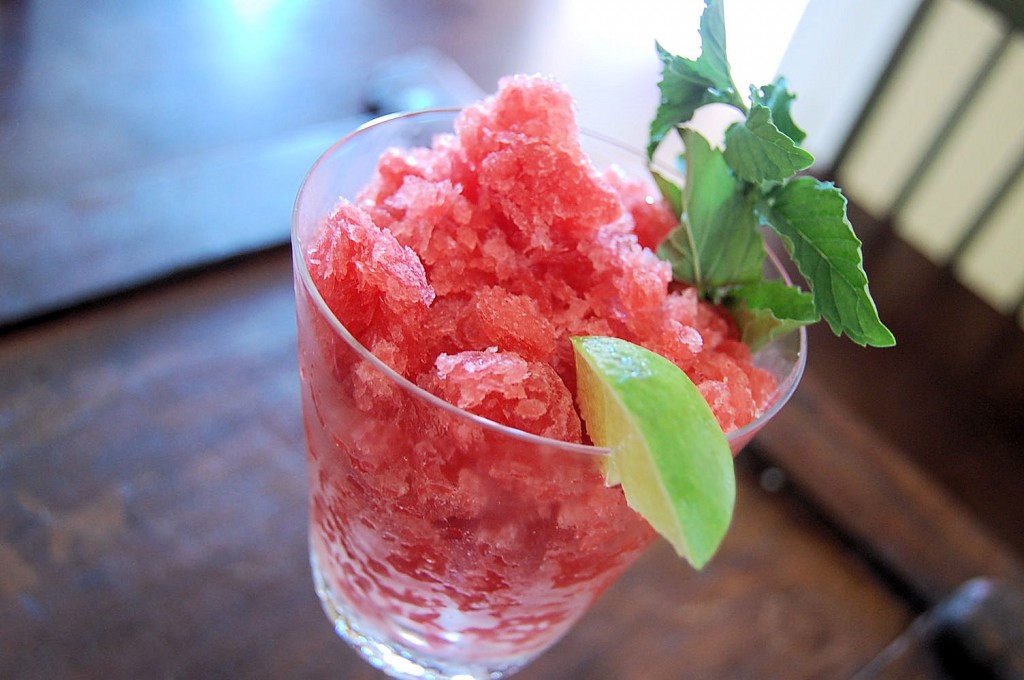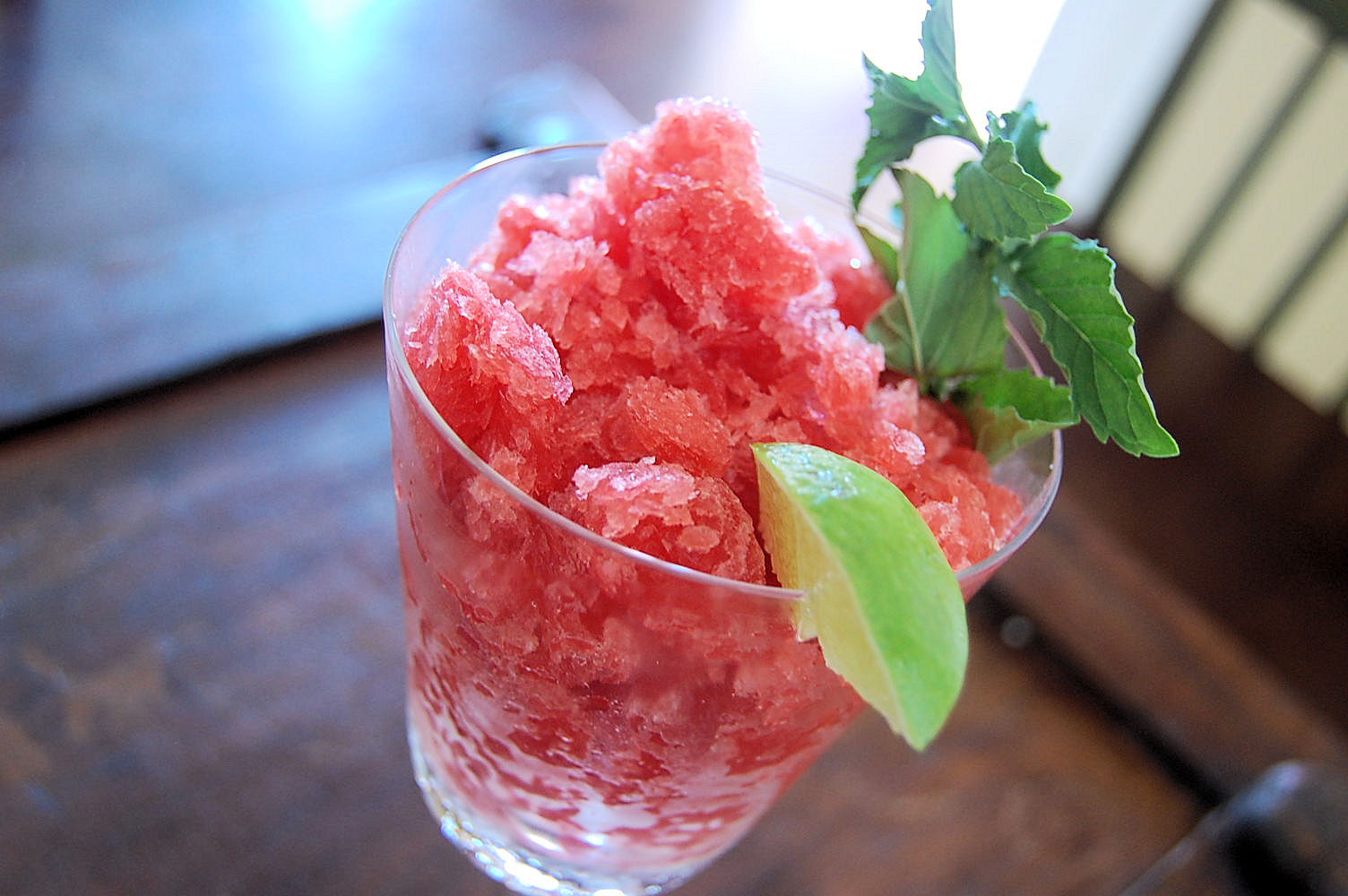 I am speaking of my watermelon, mint and lime granita! Yep, this pregnant woman gets a tad hot during the summertime heat so I need something to help me cool down. I like my drinks cold or frozen so this was the perfect addition to my afternoons. In fact, I look forward to this granita every time Grant goes down for a nap! LOL!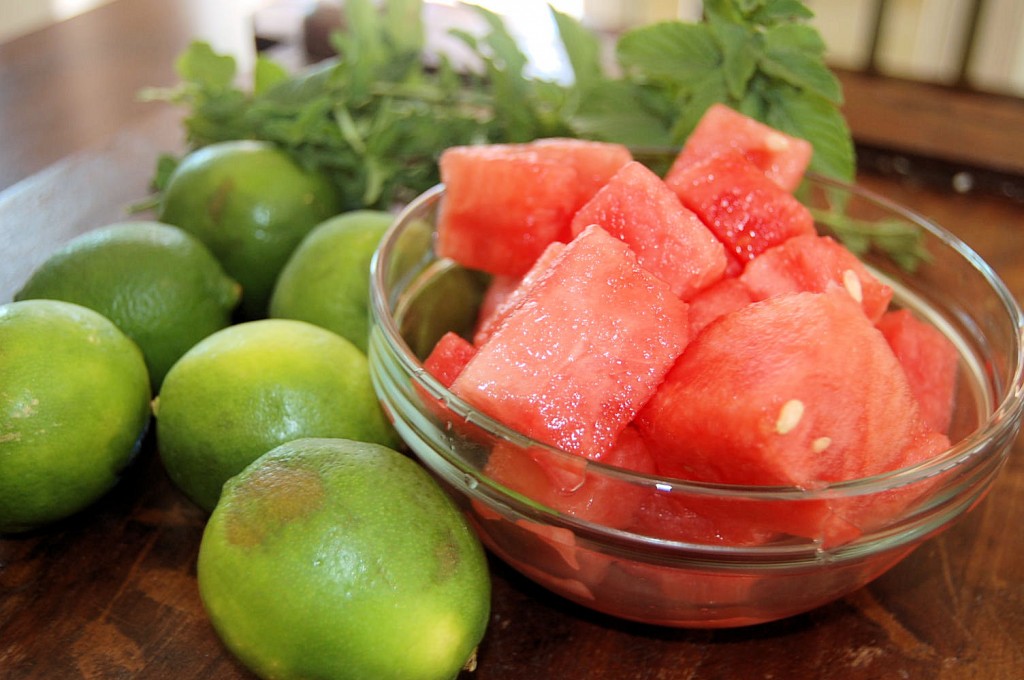 Like I said, this post is short and sweet. I can describe the wonderful flavors going on but I am pretty sure you can sense those flavors and maybe even taste them through the screen just by looking at this beautiful pink drink. Think the best Popsicle you have ever had and now you get to eat it with a spoon! Genius!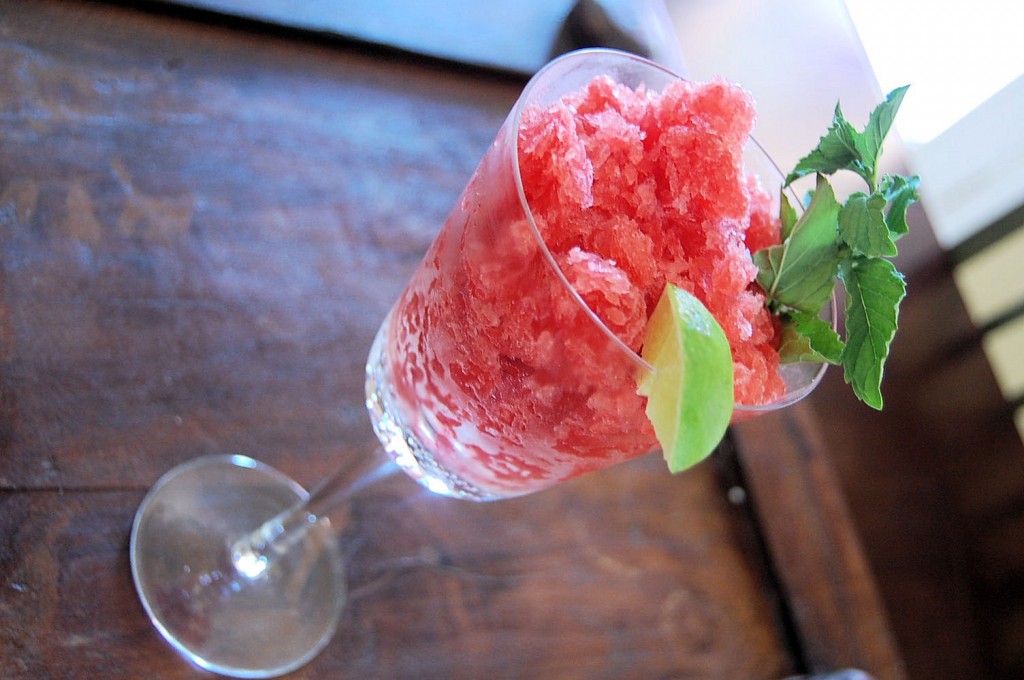 [print_this]
Watermelon, Mint and Lime Granita
Ingredients:
5 cups of watermelon cubed with seeds removed
2 limes, juiced
1 cup of sparkling water or club soda
1/2 cup mint syrup
Mint Syrup:
1 cup of water
1 cup sugar
1 bunch of fresh mint sprigs
In a medium saucepan, combine sugar and water. Boil for 5 minutes, without stirring. Remove from heat and pour over a handful of mint leaves, gently crushing the leaves with the back of your spoon. Strain the syrup through a mesh strainer and use in the granita or store in an airtight container for up to 2 weeks in the refrigerator.
Directions:
Place the watermelon chunks in the bowl of a blender along with the lime juice and mint syrup, replace the top, and blend on high speed until very smooth. Turn the blender off.
Transfer the mixture to a shallow pan and freeze for 1  hour. Remove from freezer and scrape with a fork. Repeat this scraping procedure every 1 or s0 until the consistency is "snowy" when scraped with a fork or spoon, at least 4 hours. Then scoop into bowls or dessert glasses and serve.
[/print_this]