For a simply sizzling meal, try this Mexican Inspired Grilled Pork Tenderloin for your next outdoor grilling adventure. It has a wonderful blend of Mexican spices such as cumin, oregano, and garlic, balanced by a blend of smoked paprika and brown sugar. It is delicious as is on my grilled pork tenderlion but can be amazing on pork ribs, pork butt an even pork chops.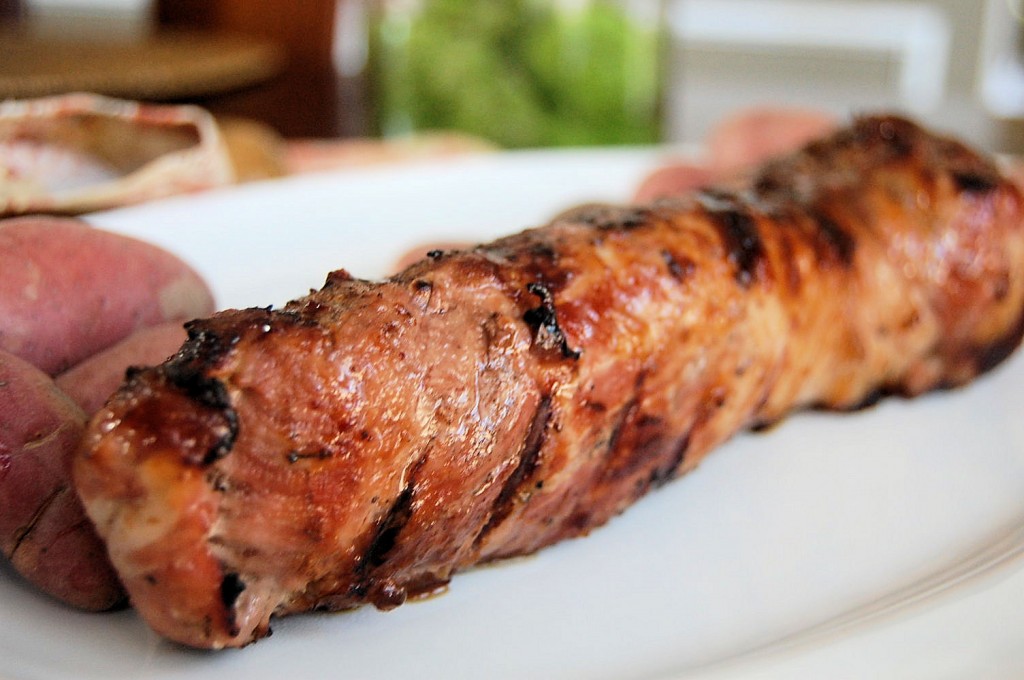 Now if your like myself, whenever I see a picture in a magazine of the "perfect" pork tenderloin, rack of lamb, or roast along with a trillion different ingredients, I am immediately skeptical as to how it can actually look that "perfect" and yet taste even better. As if you aren't already confused enough, then here I come along telling you that my pork recipe by far puts out the best pork you have ever had and it is so easy. This all leaves your scracthing your head wondering who is actually right?
Well, for one- I am right and they are wrong. I am never seldom wrong:) only kidding. We all know that is not the truth. But in all honesty,  I really am right on this one- or at least in the opinon of my friends and family. This pork is dry rubbed then refrigerated for 4 hours (hence do it in the morning) then wet rubbed or loaded down with a wet marinade  for another 4 hours (hence do this after lunch) then grilled to culinary perfection for 15-20 minutes (hence its the husband's turn to cook). The end result, a gorgeous, gorgeous piece of meat that you won't be able to take your eyes off of.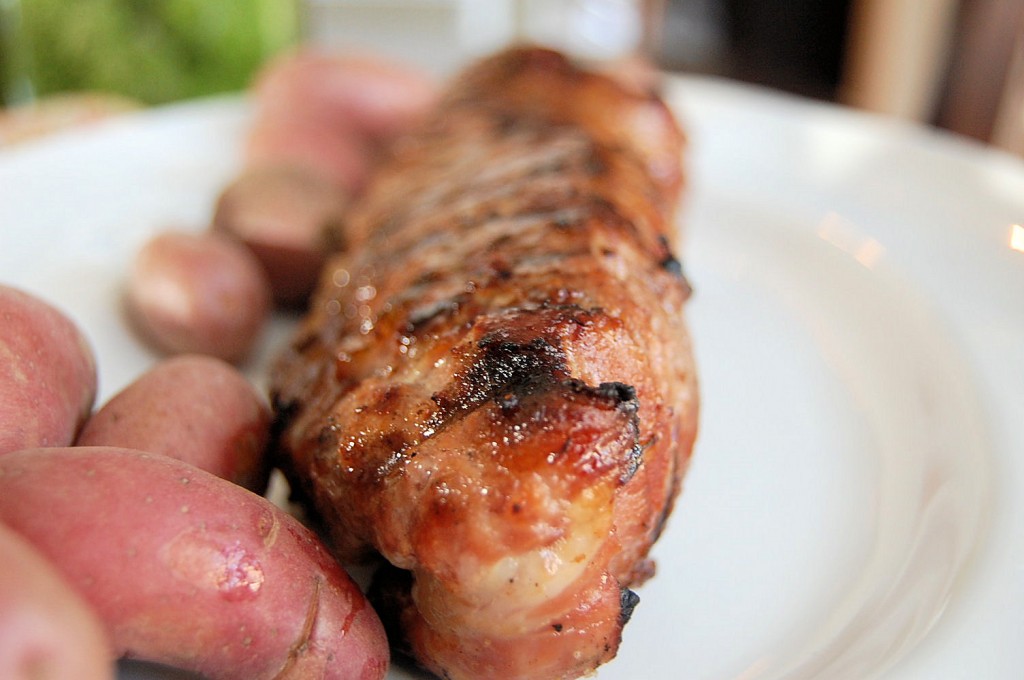 There are tantelzing flavors of sweet and salty in every bite of this grilled pork tenderloin. Serve with a side of grilled corn or creamy jalapeno coleslaw and you have yourself a refreshing and tasty dinner in a snap. If you can help not devouring the whole tenderloin in one sitting then I am happy to say that this pork makes one fantastic pork burger.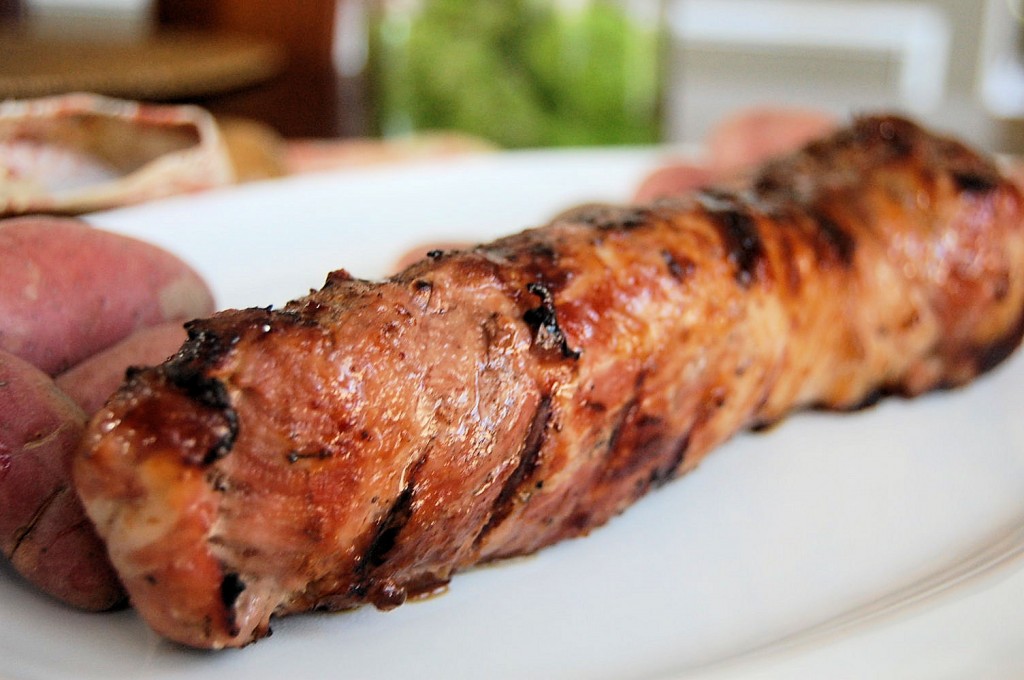 [print_this]
Mexican Inspired Grilled Pork Tenderloin
Dry Ingredients:
4 TBSP softened unsalted butter
2 TBSP chili powder
1 TBSP garlic powder
2 TBSP sugar
1 tsp cumin
1 tsp Mexican oregano
1 tsp salt and pepper each
1 tsp smoked paprika
Marinade Ingredients:
1/2 cup barbecue sauce
1/4 cup apricot preserves
1/2 tsp hot sauce
1/4 Olive Oil
3 Cloves Garlic, Minced
2 tsp Coriander
2 Lime, Juiced
1 tsp Salt
Directions:
Mix together all the dry ingredients along with the softened butter and set aside. Mix together all the marinade ingredients in a large ziploc bag and place in the refrigerator until ready to use. Rub down the pork ( and I do mean RUB) with the softened seasoned butter and place in a large baking dish. Cover and refrigerate for at least 4 hours.
Remove the pork from the baking dish and add the pork to the bag of marinade, seal and let marinate in the fridge for at least 2-4 hours.
When you're ready to cook up the pork, fire up the grill on medium-high heat (around 425 degrees).Place the pork loin on the grill and cook for about 10-15 minutes, flipping once. The pork will be done when the temperature in the thickest part of the loin reaches 145 degrees.
Remove the loin from the grill and cover with aluminum foil. Let sit for 5 minutes. Cut and serve!
[/print_this]