Insane, that is what your going to think once you try this dish and realize that you have been insane for ever having tried to make another enchilada dish before now. Its not that your past enchilada dishes haven't been successful, in fact I am sure they have been out right delicious but with all seriousness, this Green Chile Enchilada dish is phenomenal- out of this world amazing and you won't revert back to any other recipe once you have tried the "real" stuff!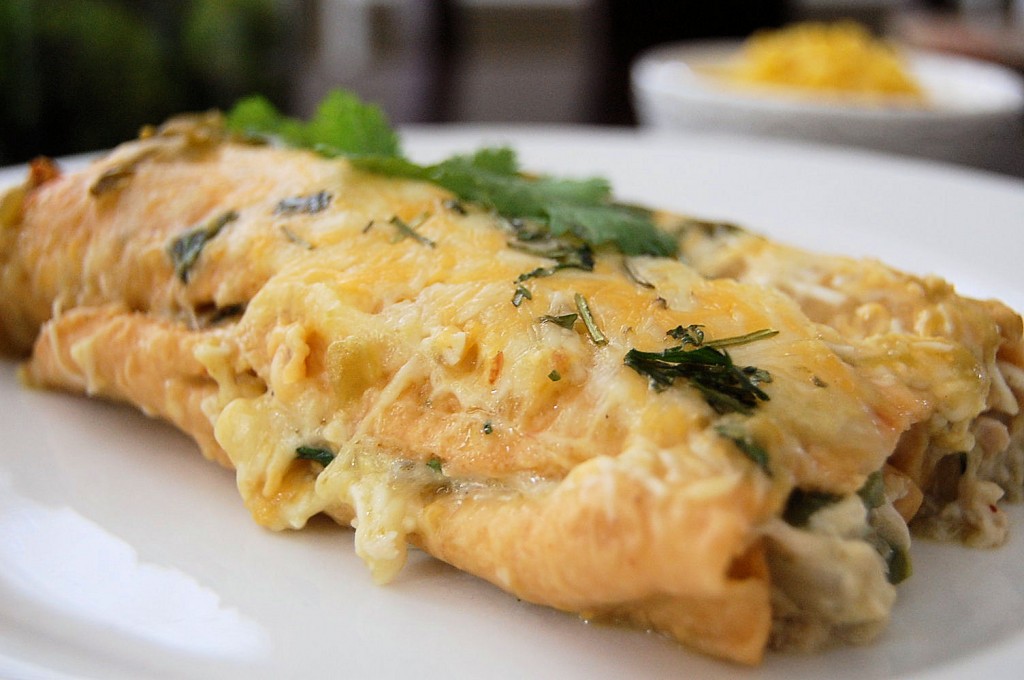 My Green Chile Enchilada's are a favorite with any palate it comes into contact with. My dad begs me to make it when I go home, my husband craves it every week and our friends (not going to mention the Potter's) are always up for a helping of these enchiladas when the need arises. They are so flavorful and rich, with the perfection combination of ingredients that you can't help leave the table with complete satisfaction. Green chiles are a favorite here in this house and I am not sure if I have ever made a mexican dish that doesn't incoropreate green chiles of some kind hence my green chile taco pie, or my green chile cornbread, or my — well you get the picture.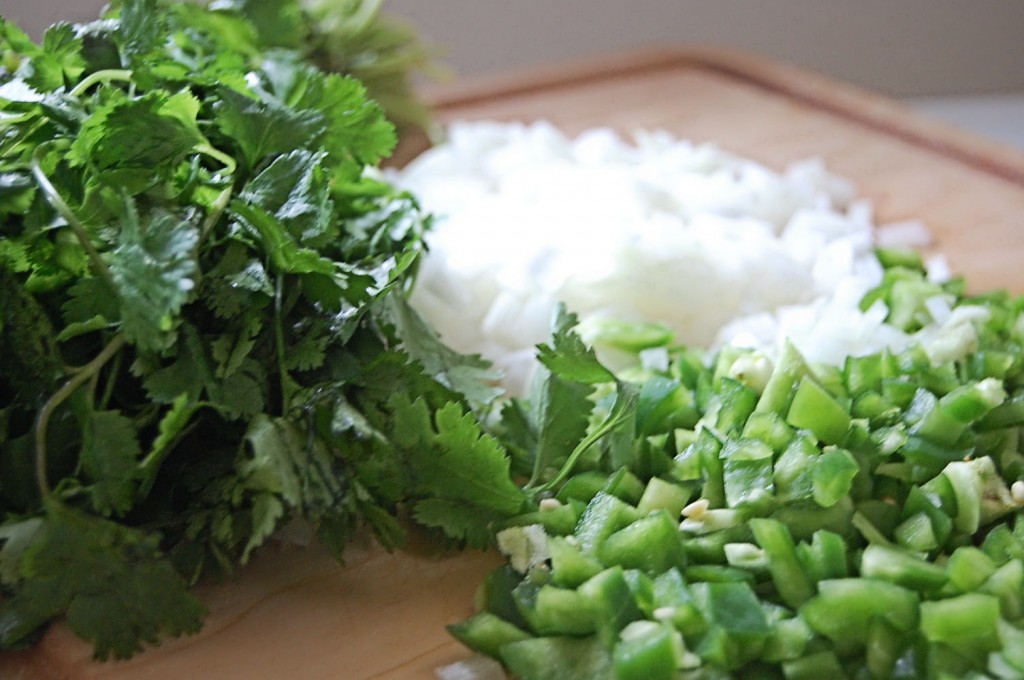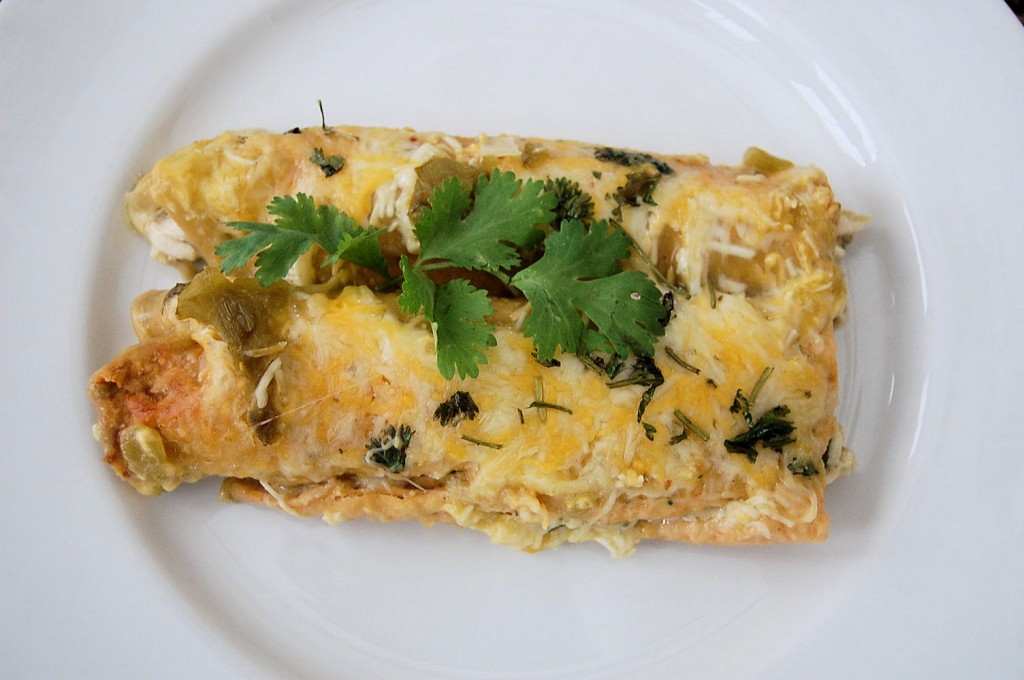 Green Chiles are the ultimate addition to Tex-Mex dishes because they bring the heat without bringing the "heat" if you know what I mean. They have the perfect proportion of sweet and heat and go so well with chicken that it is a down-right shame not to merry the two for the perfect enchildada dish of all time. Now, I know what you are thinking, "Have you lost your mind". Do you really have enough guts to say that these are the best enchiladas ever?" Answer: Yes! I have lost my mind when it comes to cooking and Yes I realize the statement I am making is pretty ballsy but I stand by my word and so will you once you get in that kitchen of yours and give these babies a try.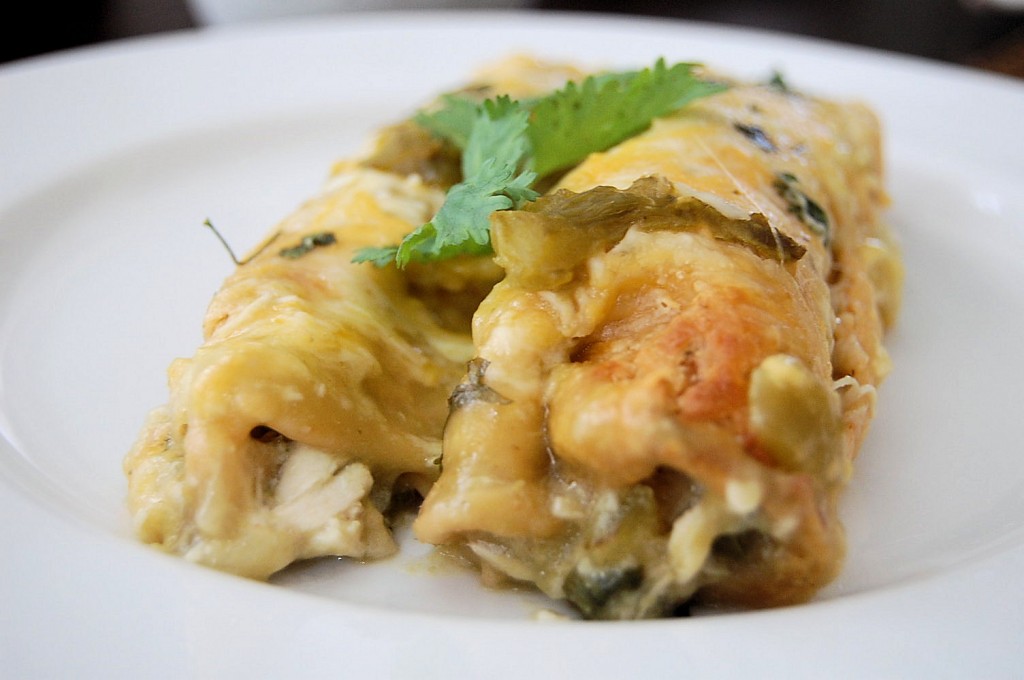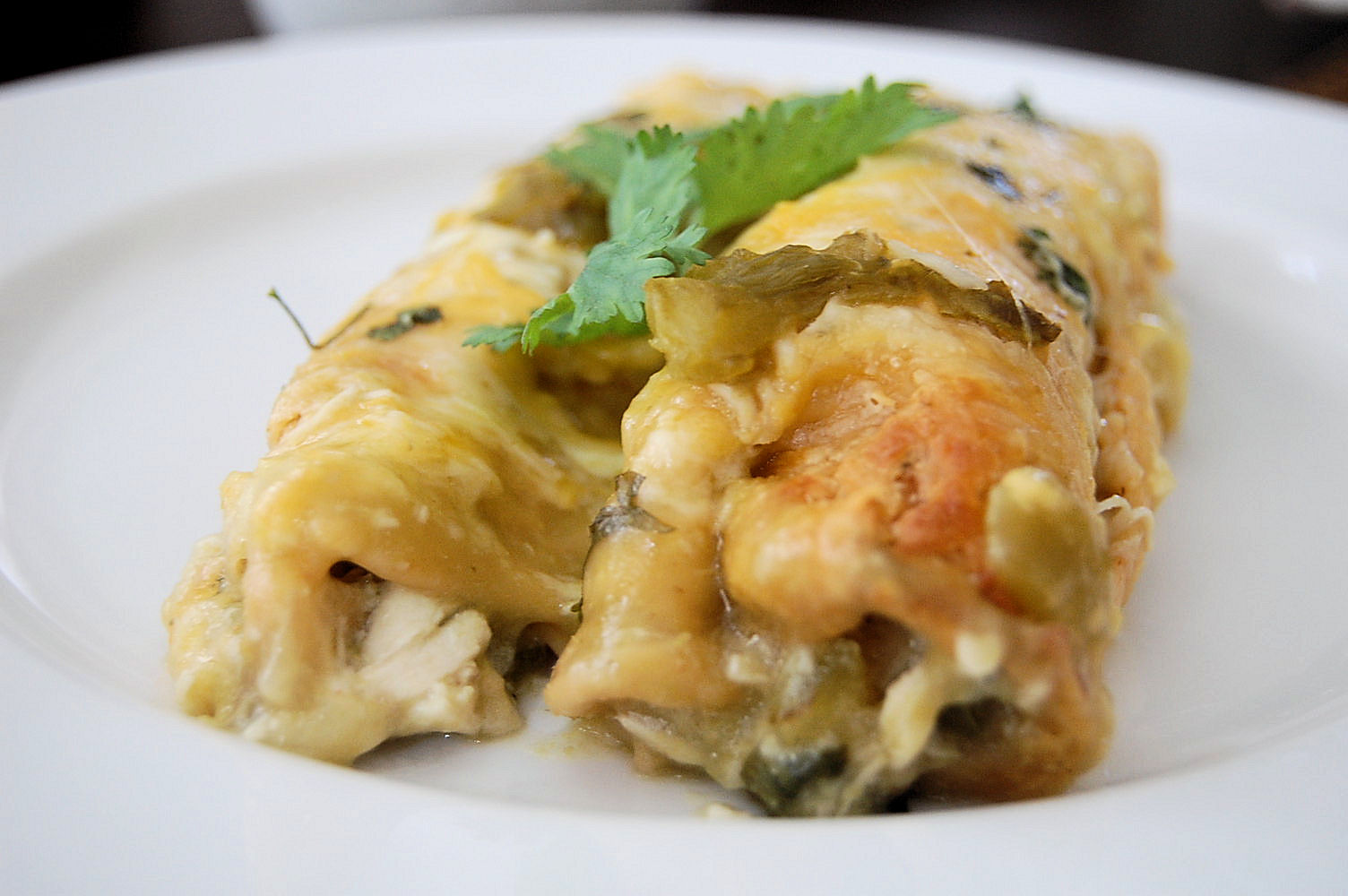 Why Green Chile? Most people see enchildads with a red sauce but I like the taste of a smooth green chile sauce with added heat from additional jalapenos. It presents a nice smooth and creamy texture that is out of the norm for most people and Serve with a side of my spicy avocado hummus and tortilla chips these Green Chile Chicken Enchiladas are a quick and easy meal to prepare for your family any day of the week.
By all means if you can get your hands on some flavorful fresh green chiles (I didn;t have any at the time) make up your own batch of Green Chile Sauce flavored with garlic and lime.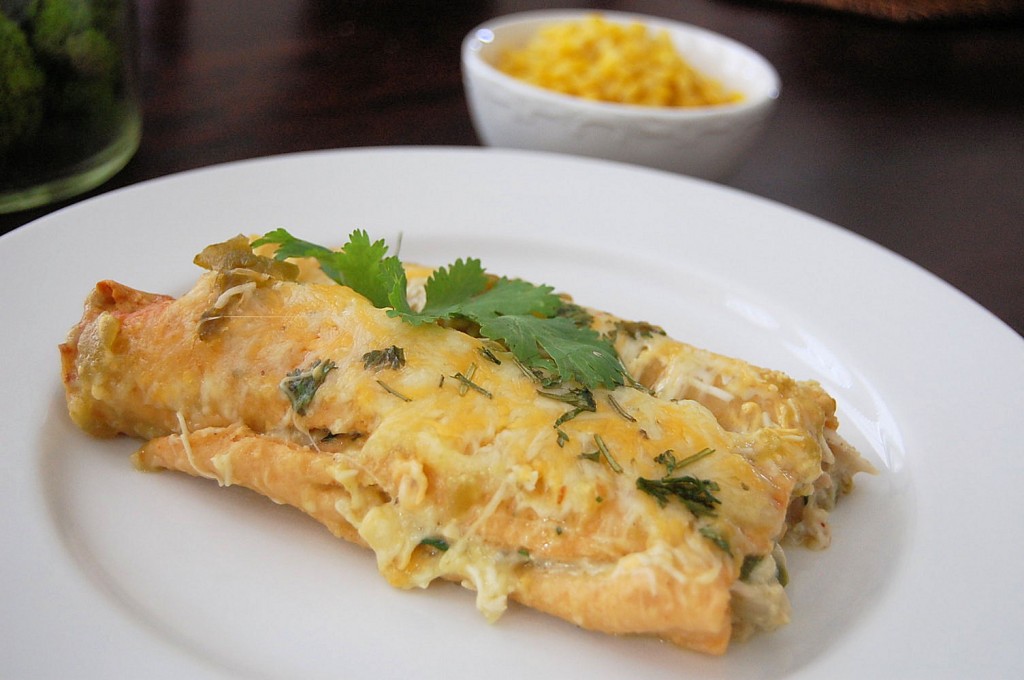 [print_this]
Green Chile Chicken Enchiladas
Ingredients:
1 whole rotassarie chicken, skin removed and cut into small pieces
1 onion, chopped
1 bell pepper, chopped
3 TBSP chopped cilantro (you can use less here if you do not like that much cilantro or you can replace the cilantro with parsley)
3 TBSP butter
1 can green chiles
1 28 ounce can of green enchilada sauce
16 ounces of pepper jack cheese
1/2 cup sour cream
1 tsp salt and pepper each
1 tsp roasted cumin
1/2 tsp cayenne pepper
1 tsp garlic powder
20 flour tortillas
Directions:
Heat butter in a large skillet or frying pan over medium heat. Add onions and bell peppers and cook until tender, about 5-7 minutes. Add chiles, salt, and pepper. Add the chicken, remaining seasonings, sour cream, half of the green enchilada sauce (so roughly 13-14 ounces) and 8 ounces of the shredded cheese. Cook, stirring frequently for another 10 minutes on medium low. Remove from heat and allow to cool slightly.
Divide the chicken mixture by the spoonfuls equally among tortillas. Wrap tortillas around the filling and transfer, seam-side down, to a 9- by 13-in. baking dish. Top each with the remaining enchilada sauce and shredded cheese and bake at 350 covered for 20 minutes, then remove the foil and bake for another 10 minutes until the cheese is nice and golden.
[/print_this]