Maybe this is just me but I find myself in need of a good loaf of bread for dinner on the exact days that I have no BREAD in the house. No refriegarted pie crust to twist into bread, no cresecent rolls or biscuits for that matter. Nothing. On a day like this there are only two options. One- get my lazy butt into the car and go to the store (for the 12th time this week) or Two: make a easy breezy but delicious loaf of bread using what little time I have and what little ingredients I may have.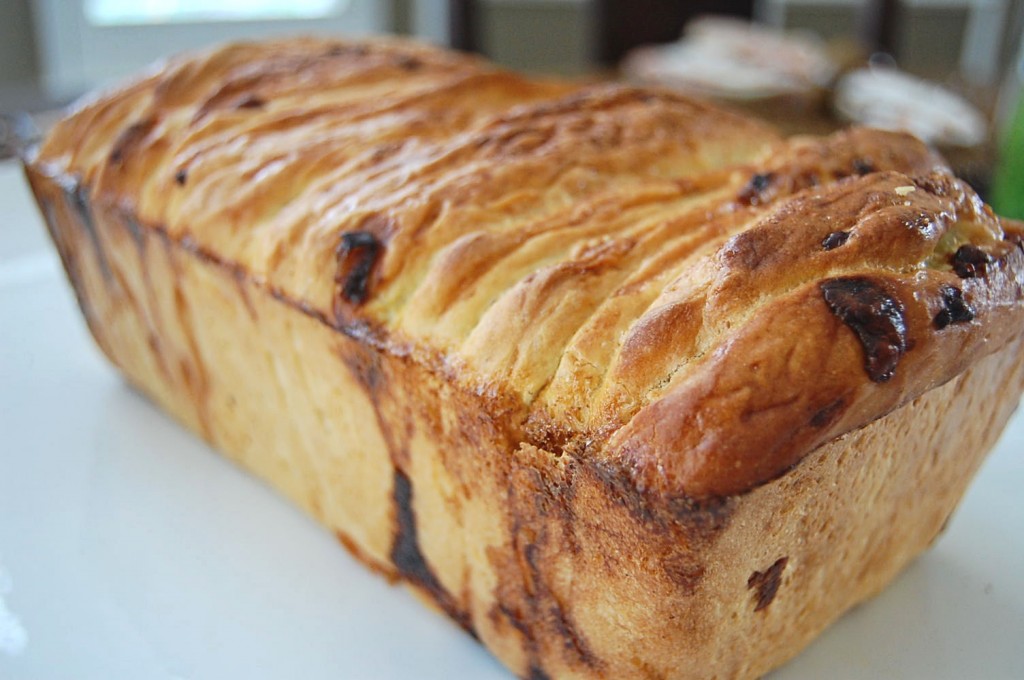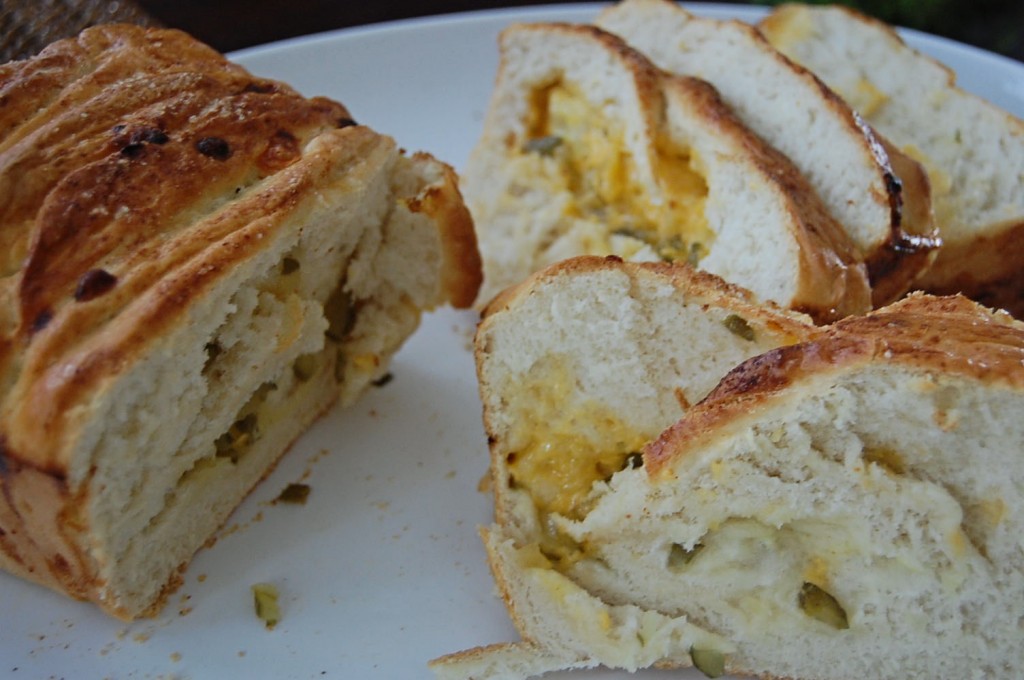 Option Two was taken last week and when the need arose for a loaf of bread for my new ultimate steak salad (recipe will be here next week). I had a little over 3 hours to spare and little man was asleep so I thought let's give this a whirl. When I need a go to recipe that is no fail and I am positive will be delicious I always head to my cookbook selection of church recipes compiled by none other than your old church ladies. Why is it they make the best darn stuff? What did they know back then that we don't know now. I mean, they didn't have the internet to google a recipe or even a cell phone to call and ask a friend. They just had their good sense and lessons learned from their mothers. Something to be said about that. Something to be said…………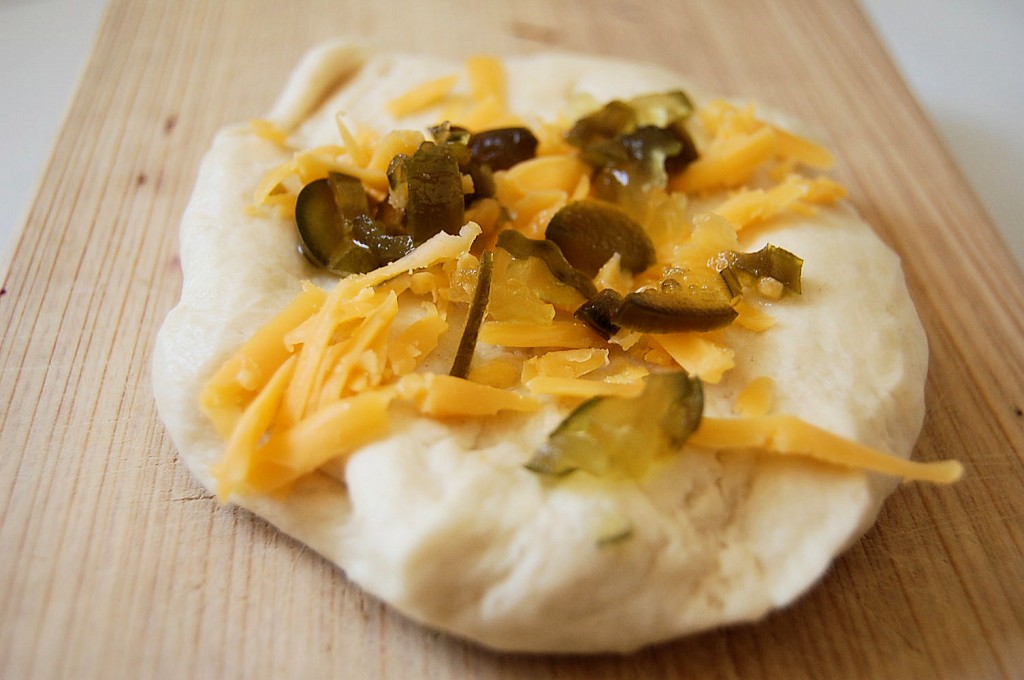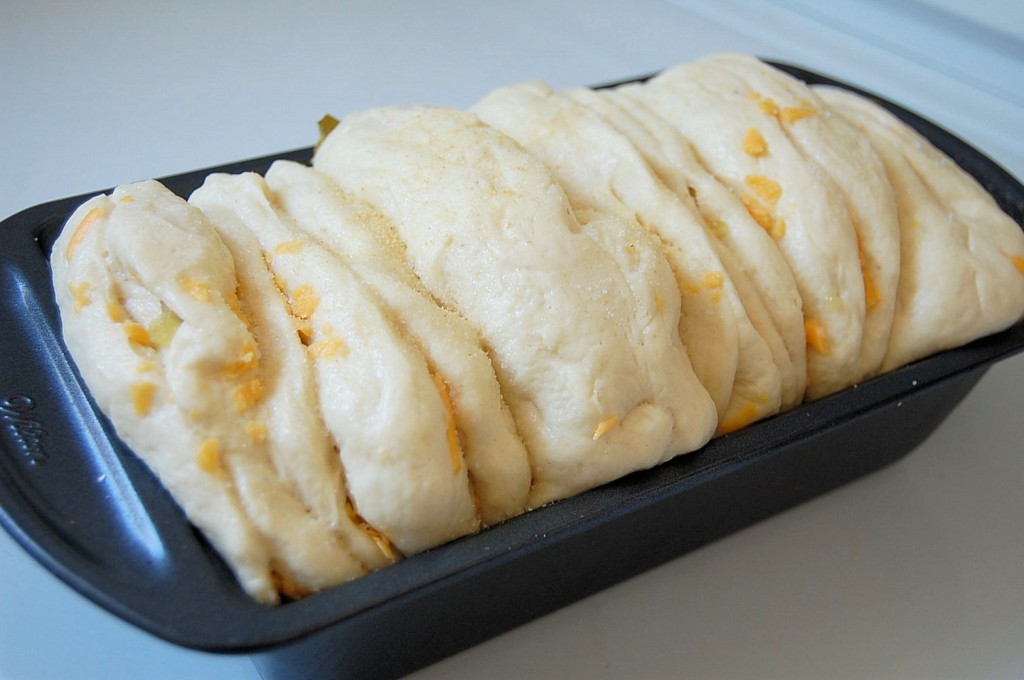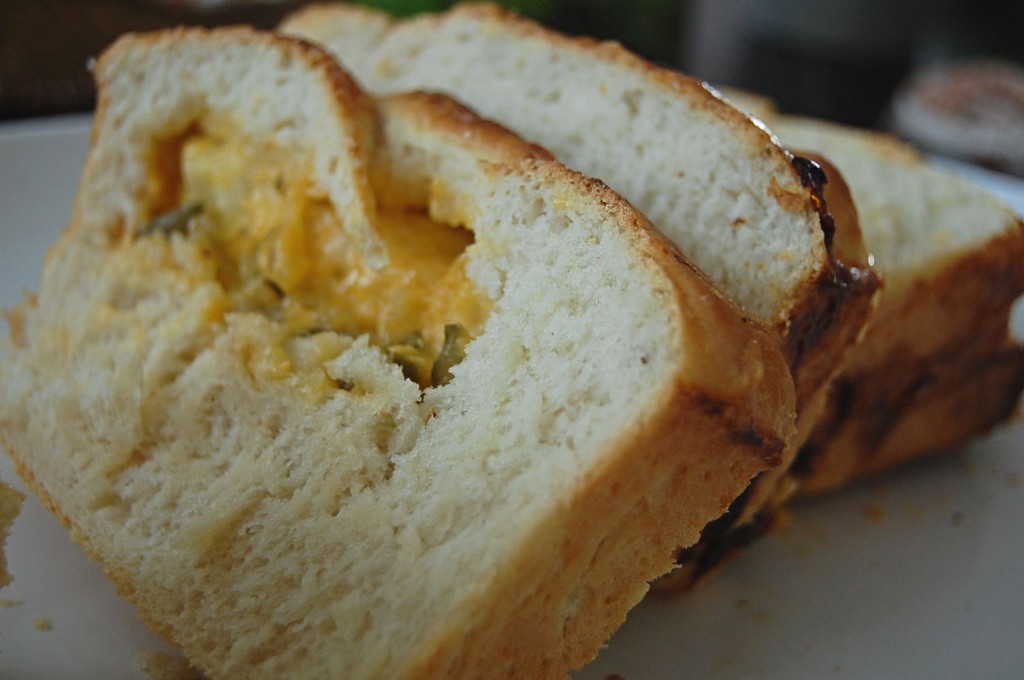 So without further ado I would like to present you with an amazingly simple bread recipe twisted up with my addition of jalapeños and cheddar cheese for the ultimate quick bread. It is savory, a tad sweet with a touch of heat. It's moist and chewy and perfect for lunch or as a side with your next salad or pasta dish. Enjoy and remember we all knew how to cook before the internet and food blogs were here. Just get in there and be fearless. Give a recipe your best shot and improvise as you go. Those are the best dishes- the ones created just by you!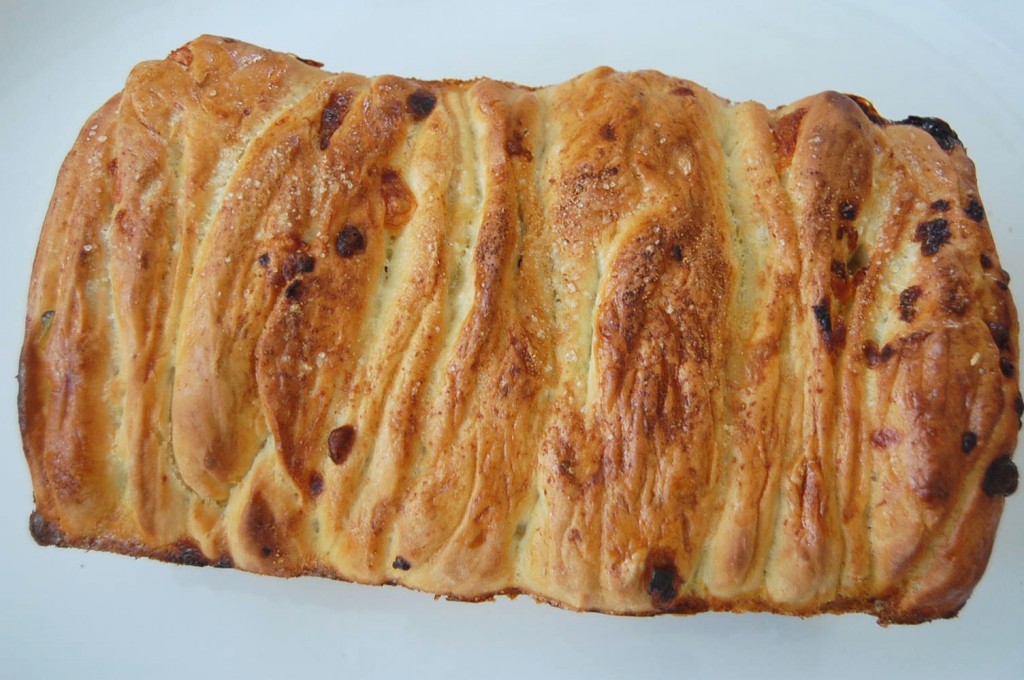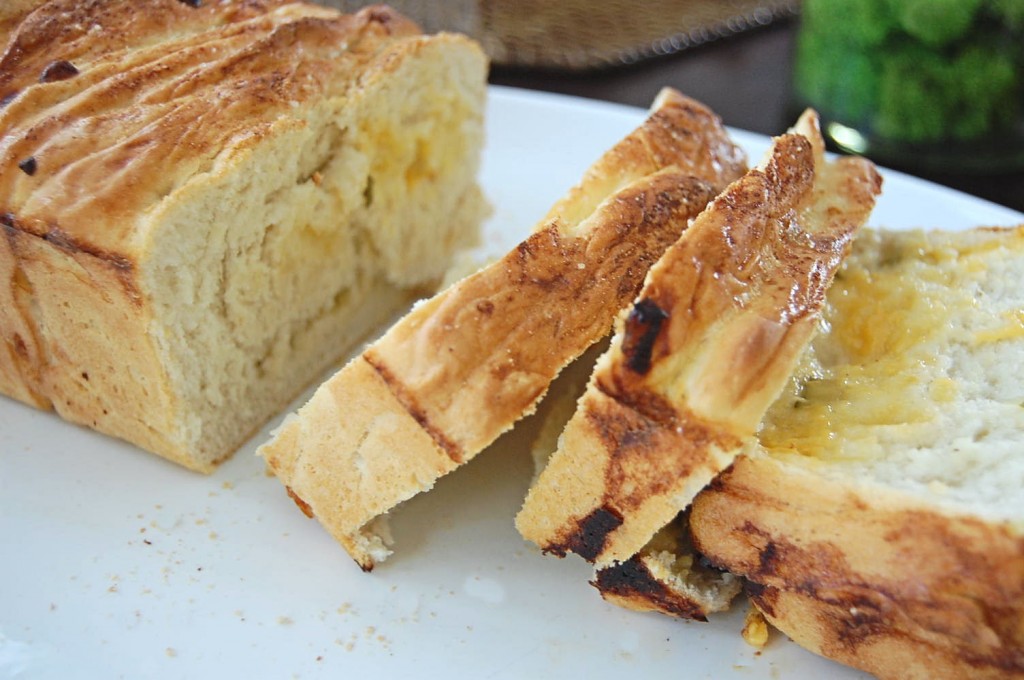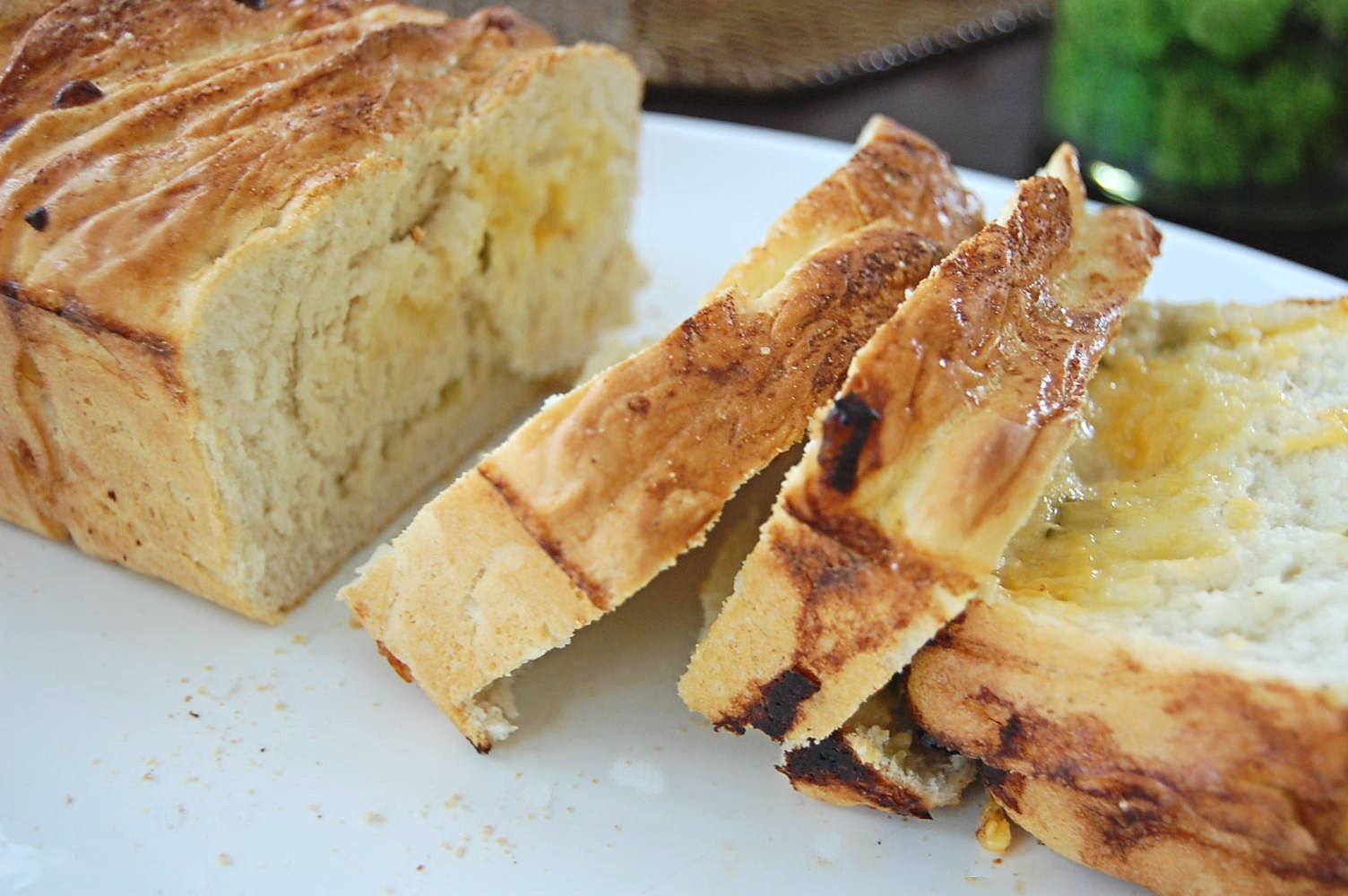 [print_this]
Quick Jalapeño Cheese Bread
Ingredients: (Methodist Church Cookbook)
4 cups AP flour
1 package of rapid rise yeast
1 1/2 cups warm water
1 tsp salt
1/2 tsp paprika
1/2 tsp sugar
4 ounces of cheddar cheese
2 jalapeños seed and diced or 2 tsp of diced canned jalapeños
1 TBSP chopped dill
Directions:
Sift together the dry ingredients (including seasonings) and set aside.
In the bowl of your stand mixer or mixing bowl, place the yeast and 1/2 cup of warm water in bottom of the bowl and allow to sit until the yeast has dissolved. Now add the remaining warm water along with the dry ingredients. Stir with a wooden spoon or using the dough hook in your stand mixer until the dough comes together and forms a ball. Place the dough in a lightly greased bowl and cover with plastic wrap. Allow to sit for 1 hour until doubled in size.
Meanwhile, mix together your cheese, jalapeños and herbs into a small bowl and set aside.
Now divide the dough into 10-12 balls and flatten each ball. In the middle of each ball place a heaping spoonful of the cheese, jalapeño and herb mixture. Fold the dough horizontally and seal it along the edges with a fork or just your hand. Place seam side up in a greased loaf pan and repeat process until all the dough has been done.
Rest for 10-15 minutes at room temperature then brush with butter and pop into the oven at 375 for 35-40 minutes.
[/print_this]