This recipes seems simple and looks simple but don't let that fool you. The flavor is HUGE, the taste is undeniably amazing and the burst of freshness in your mouth is Enormous. The best part is- like you already picked up on- it is SIMPLE SIMPLE SIMPLE. If you can cut up strawberries then you can make My Strawberry Balsamic, Mint and Basil Jam. I had to add in both mint and basil because well they are my two favorite herbs to use with sweets and one wouldn't let me not use the other (you can take it up with them!) This recipe comes in to you in honor of olive oil week and the Devo Olive Oil giveaway.  I decided to use another one of my favorite oils from Devo and that is strawberry balsamic. It combines the both of best worlds and turns out one heck of a jam for breakfasts, appetizers and even dessert.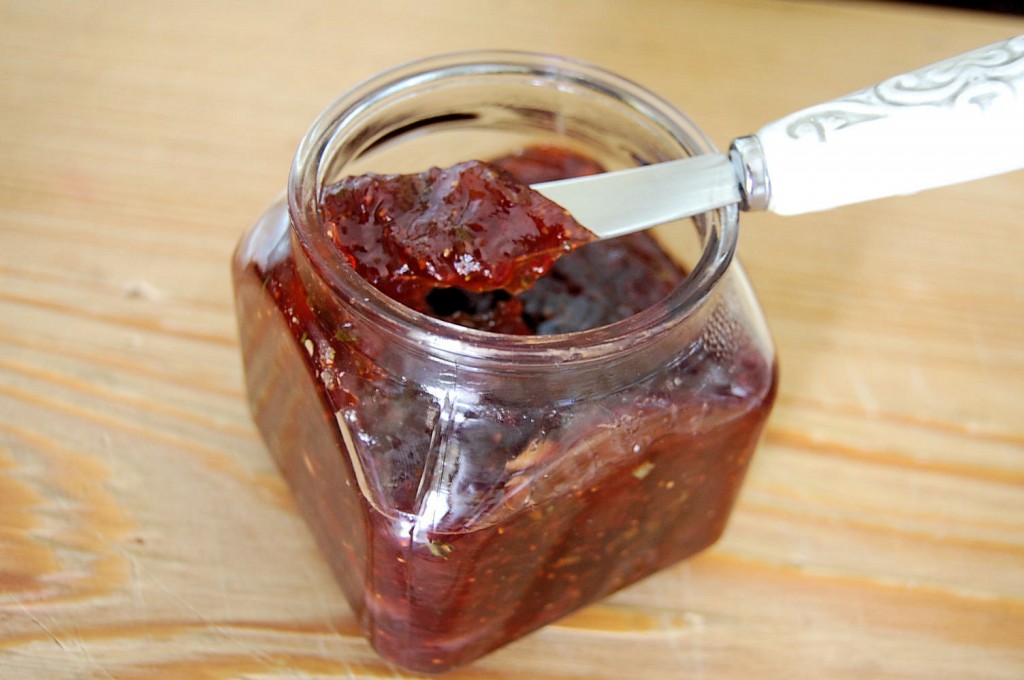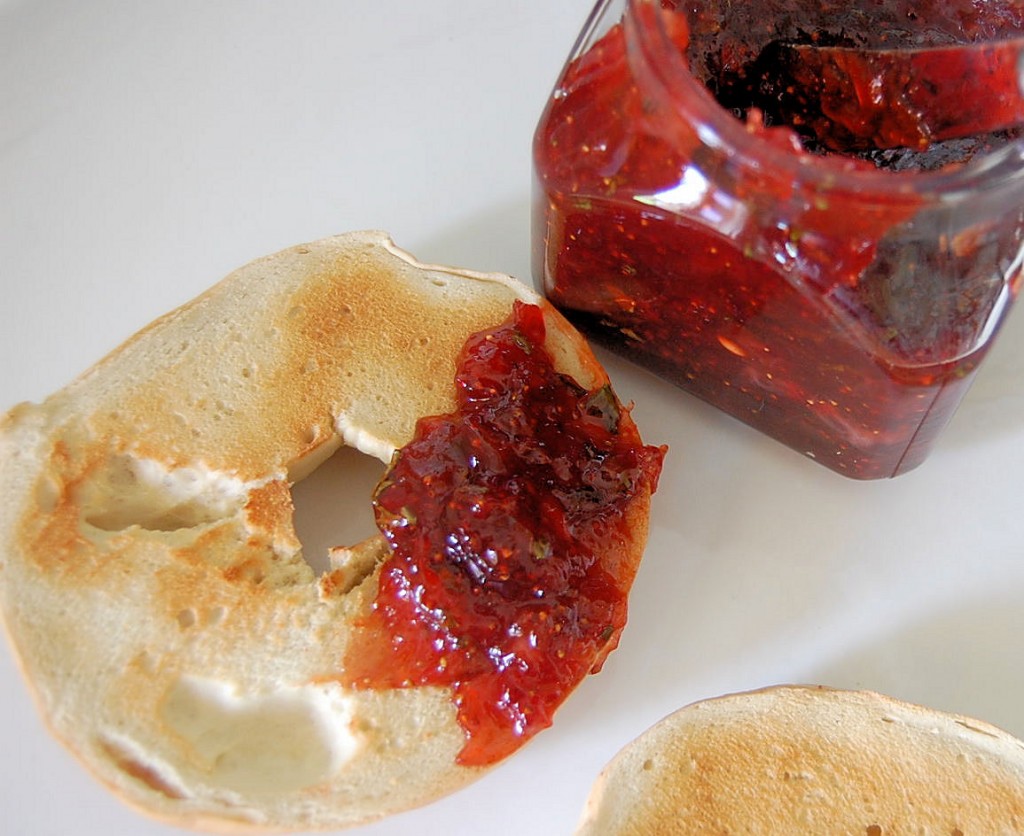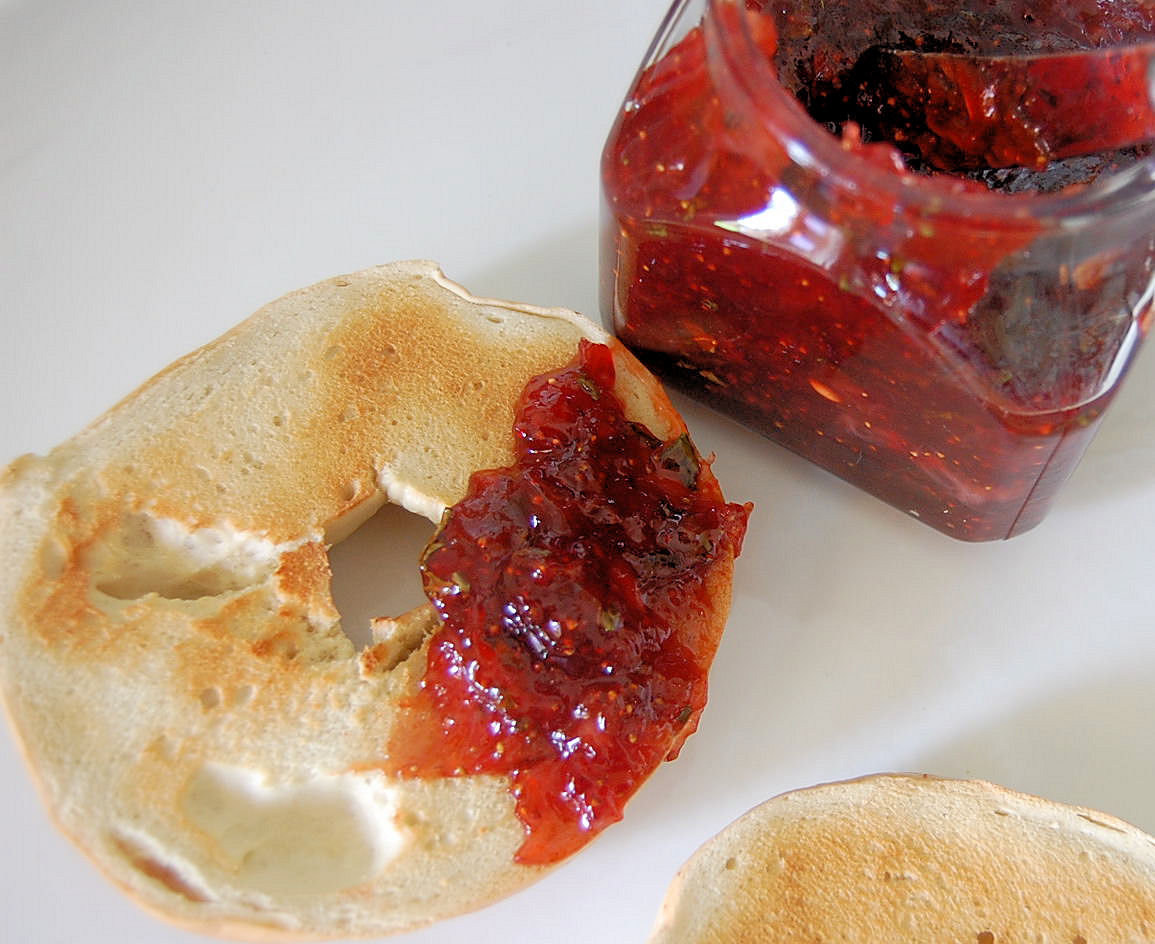 Speaking of… Have you entered the Devo Olive Oil giveaway. You know this is my birthday week and to celebrate life at 28 I thought nothing could be better than to offer my fabulous readers one of the best giveaways ever. A free 9 pack of olive oil samples from my newest sponsor, Devo Olive Oil. Be sure to click here to check out this amazing little culinary dream boutique and enter to win the oils listed in the giveaway link seen above.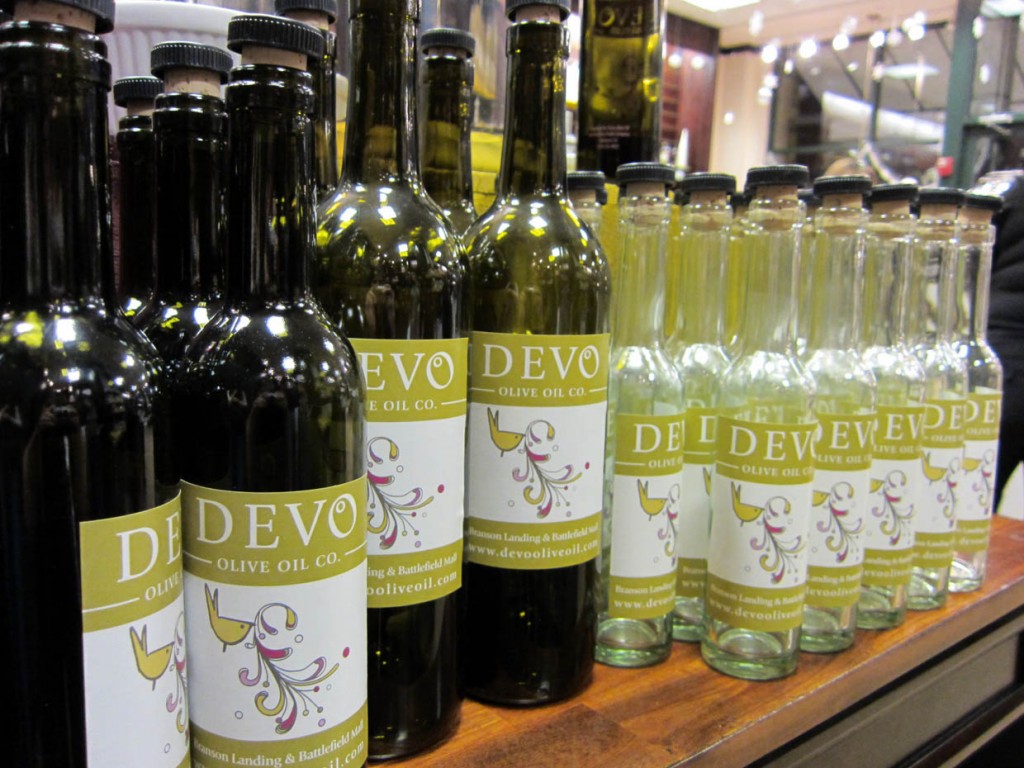 Life just isn't complete without fresh berries and no matter how you cut it or bake it for that matter, no bread is complete with the perfect pairing of butter and jam (yes butter and jam. I have to have butter on my bread along with my jam- I am weird like that). My Strawberry Balsamic, Mint and Basil Jam is perfect for your family and friends and is full of flavor. The balsamic vinegar brings out the berries' beautiful color and truly enhances their flavor. This is great served on my bruschetta bread, biscuits and bagels or you can do something as simple as layered on pound cake or over some vanilla ice cream- Oh I hear that calling my name. Gotta Run!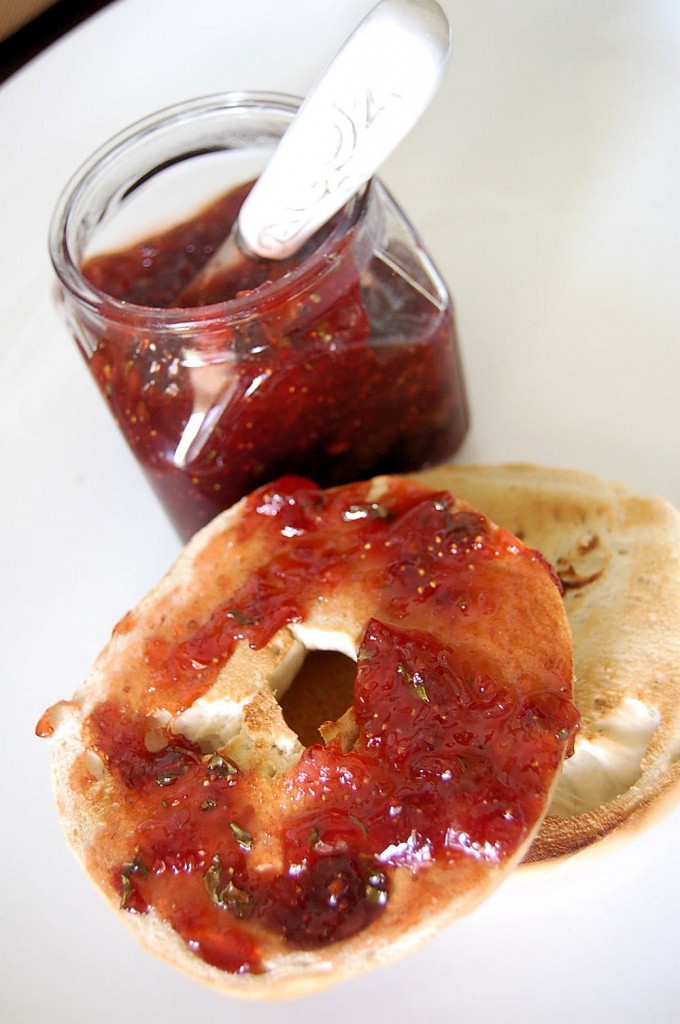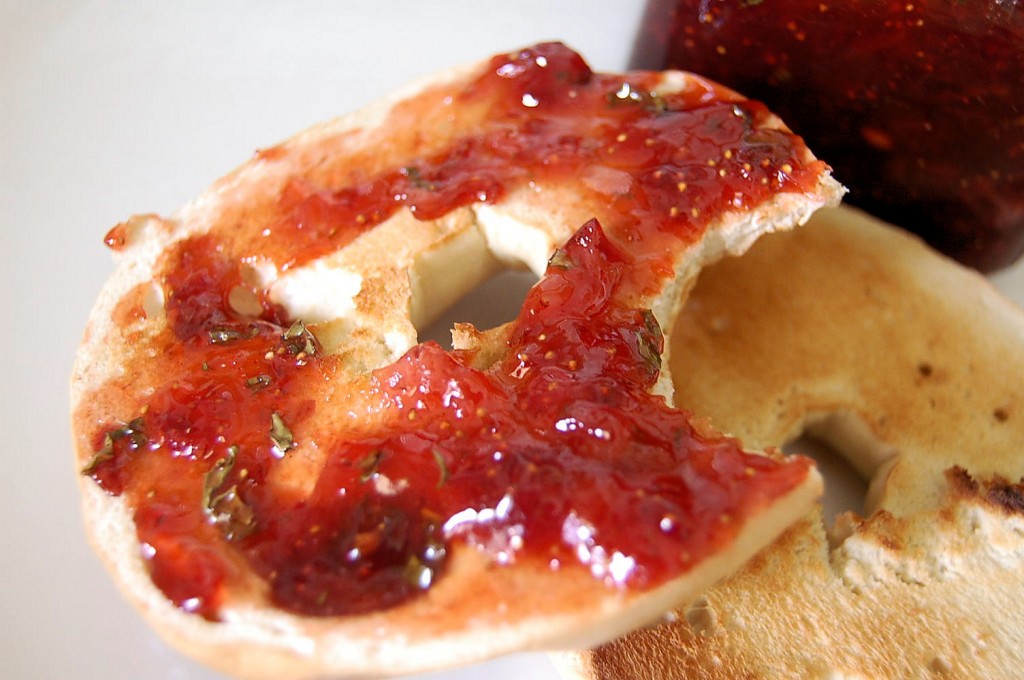 [print_this]
Strawberry Balsamic + Mint Basil Jam
Ingredients: (adapted from Martha Stewart)
2 pounds of fresh strawberries, roughly chopped/diced
2 cups of sugar
1  TBSP Devo Strawberry Balsamic
2 lemons, juiced and zested
1 TBSP  each of fresh chopped basil and mint
1 tsp ground cinnamon
Directions:
Wash and dice the strawberries. Come the berries with the sugar, cinnamon and lemon juice in a medium saucepan and bring to a boil, stirring constantly. Once at a boil, add in the 1 tsp of cornstarch and briefly whisk. Allow to boil for 8-10 minutes stirring every so often until the mixture is thick and thoroughly coats the back of your spoon. Stir in the basil and mint and place in a glass jar with lid. If you are not going to use the jam in the next 2 days then you must go through the process of sterilizing your jars and canning it. But honestly, why go to all that trouble- your going to love this so much it won't even last a day!
[/print_this]