Have I mentioned I love fresh fruit lately? I think the people at the local farmer's market are making a killing this year just from Kitchen Belleicious. I swear I go there every Wednesday and regardless of how many strawberries or onions I already have waiting for me at home I still can't resist pilling them in my little bag. Well, for the first time this spring they had fresh picked blackberries and as God as my witness these little beauties were the juiciest, sweetest blackberries I have ever tasted and my mind was in full speed ahead trying to think of how to use them once I got home.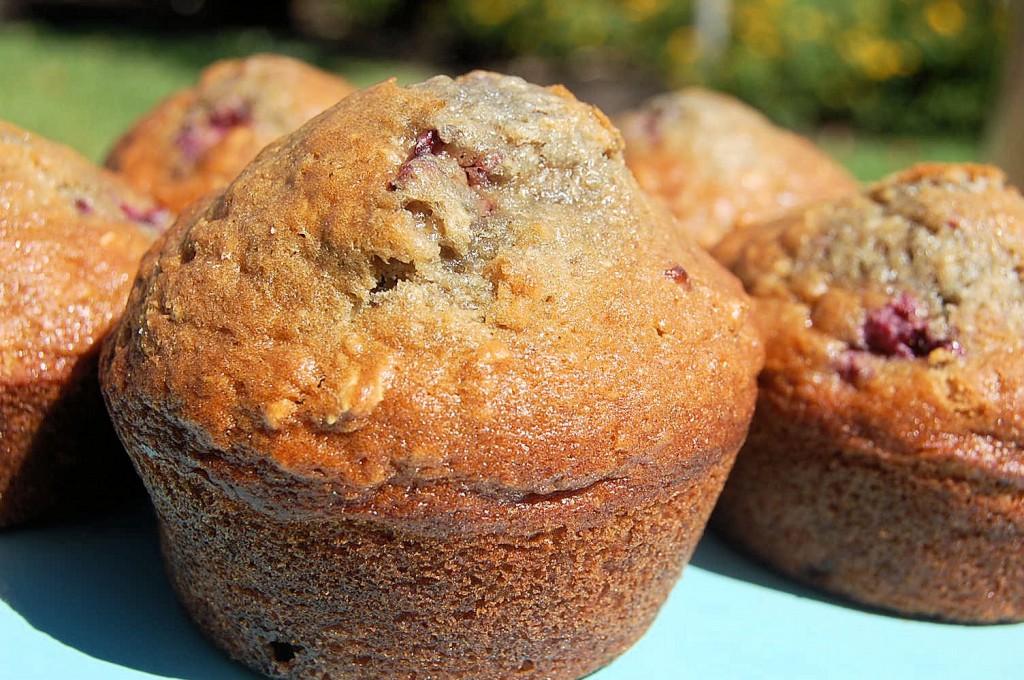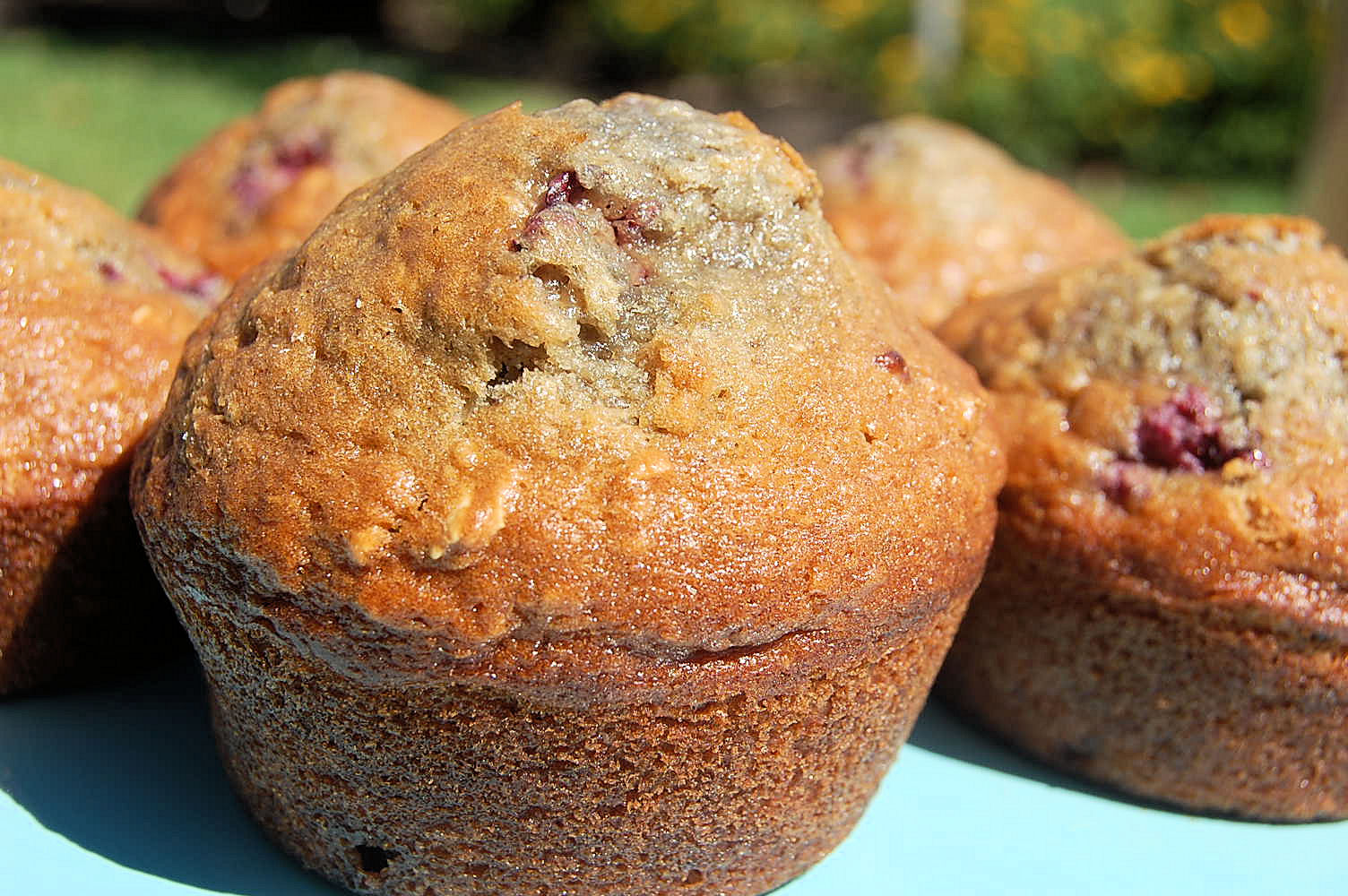 My son and I are suckers for breakfast pastries and breads like biscuits, bagels, cinnamon rolls (of course) and muffins. I decided the fastest and easiest route to introducing these beauties in my cooking would be to make HUGE muffins loaded to the brim with blackberries and hints of fresh oranges. The smell in the kitchen took my breath away and with one bite of the muffins I was for sure I could open up my own bakery in my car and just start selling them! Muffins Anyone? Get your Muffins!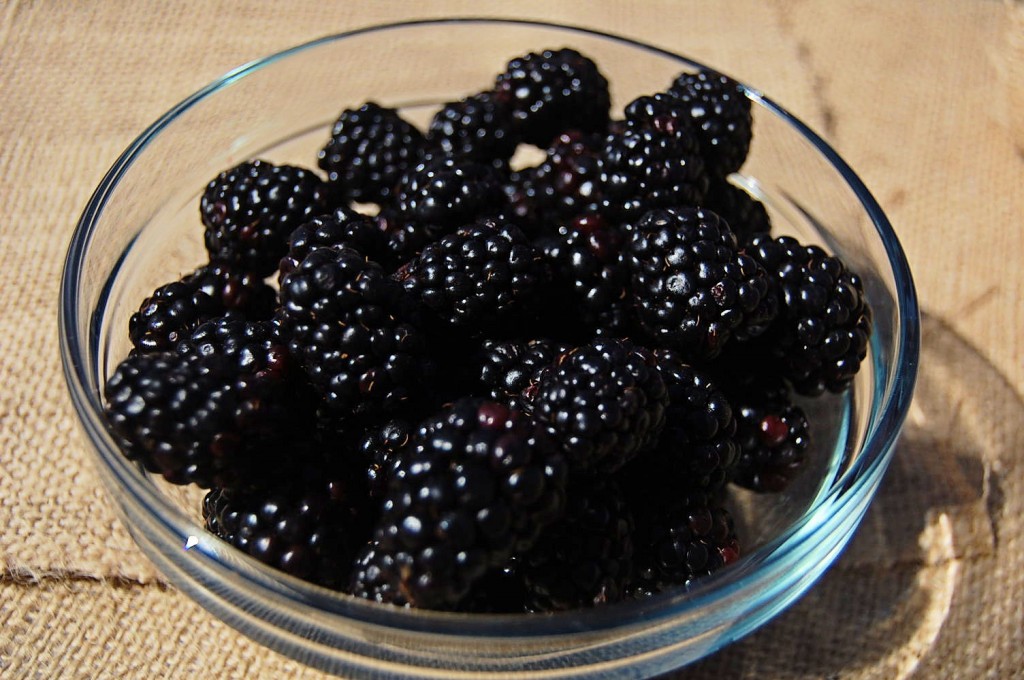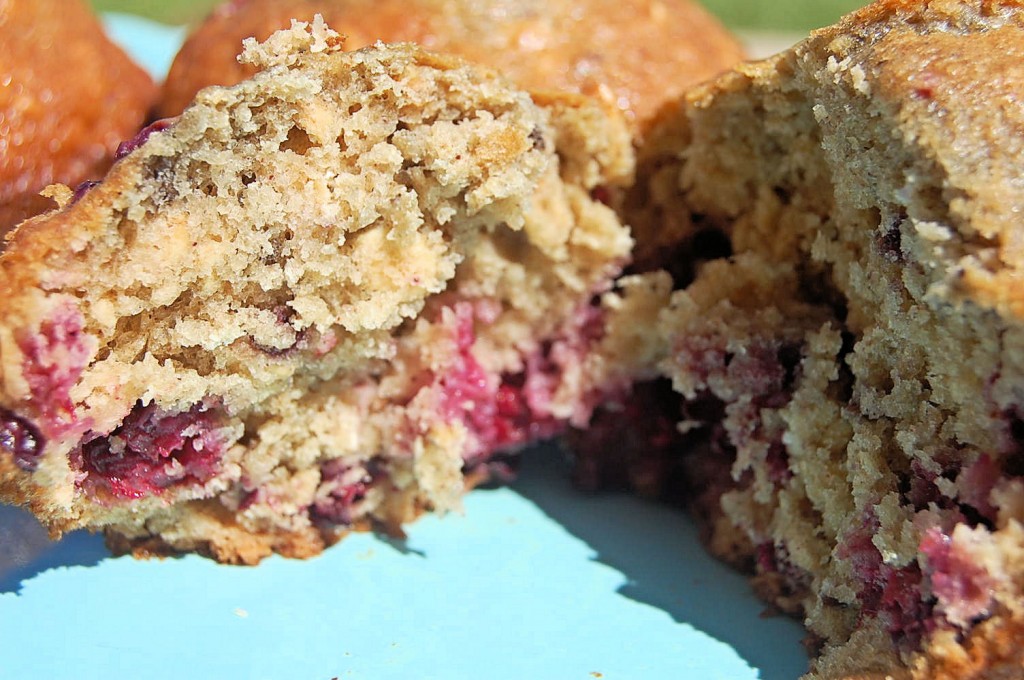 Seriously, all joking aside. These muffins are soft, fluffy and purely decadent. The perfect taste of summer and the fresh sweet taste of the blackberries combined with the orange zest make them the ultimate muffin for any occasion.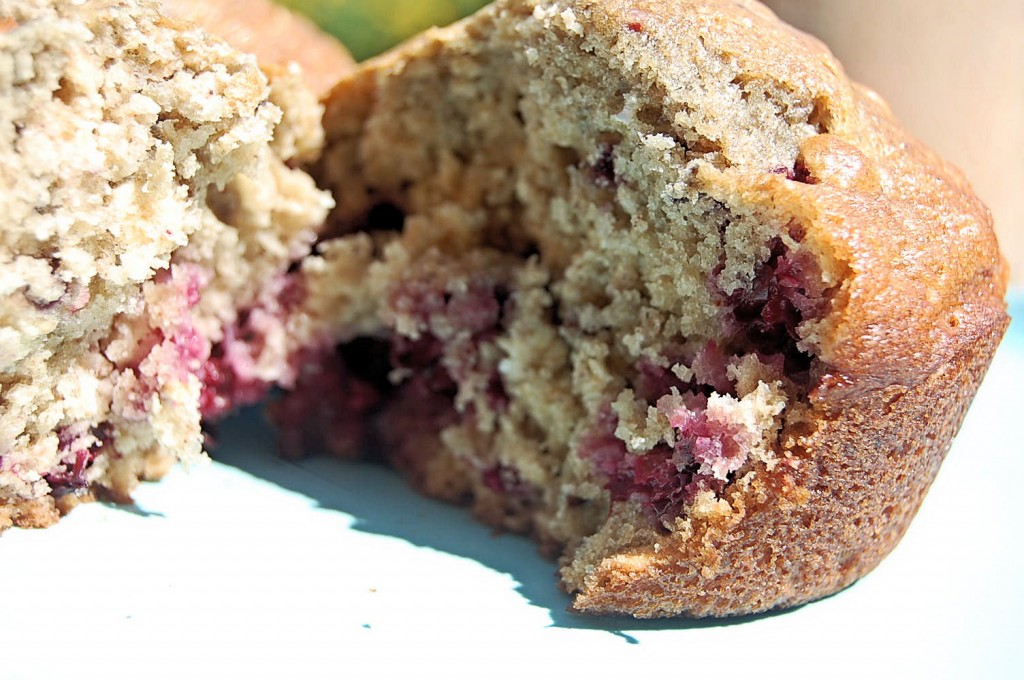 [print_this]
Fresh Orange Blackberry Muffins
Ingredients: (adapted from Martha Stewart blueberry muffins)
2 cups AP flour
1 tsp baking soda
2 tsp baking powder
3/4 cup buttermilk
2 eggs
2 TBSP honey
1/2 cup sugar
1/2 tsp salt
1 stick unsalted butter, melted
1 pint blackberries, roughly chopped
zest and juice of 1 orange
* optional: Turbinado sugar
Directions:
1. Preheat the oven to 400 degrees and grease your muffin tin molds or use paper muffins cups. The size of your muffin tin is up to you but this recipe makes 12 extra large muffins or 24 regular size muffins.
2. Whisk all the wet ingredients together. Set aside. In a separate bowl, mix together the sugar and orange zest. Add in the remaining dry ingredients and stir to combine. Pour the liquid ingredients into the dry, slowly in batches, until the batter is thoroughly mixed. Add in the blackberries and pour the batter into the muffin molds.
3. Bake in the oven at 400 degrees for approximately 20-25 minutes. Once done, sprinkle the tops with the turbinado sugar and allow to cool before removing each muffin.
[/print_this]