This week is National Get Grilling Week and in honor of the holiday I wanted to cook up something extra special but easier because that is what grilling is all about. No mess, no fuss, no steps, just slap your food onto the grill and let it do the rest, or rather let your husband do the rest! LOL!
As most of you know I am a farmer's daughter and around this time every May I can remember helping my mom shuck corn bucket loads of corn to get it ready for cooking and freezing. We would have piles and piles of fresh corn that seemed to never end and each night there was a new variation of this amazing little veggie! Not until I grew up and started cooking did I now realize how special it was to have fresh veggies around that my dad and grandfather produced. It has taken me a while to get in touch with the farmer within but I can now proudly say the farmer's gene has been passed down! Having my own veggie and herb garden full of leeks, herbs, tomatoes, eggplant, peppers, lettuce, garlic, onions and strawberries is bringing me such a fulfillment in my cooking this spring and summer! It is a level of satisfaction no cook could feel until they tried it for themselves.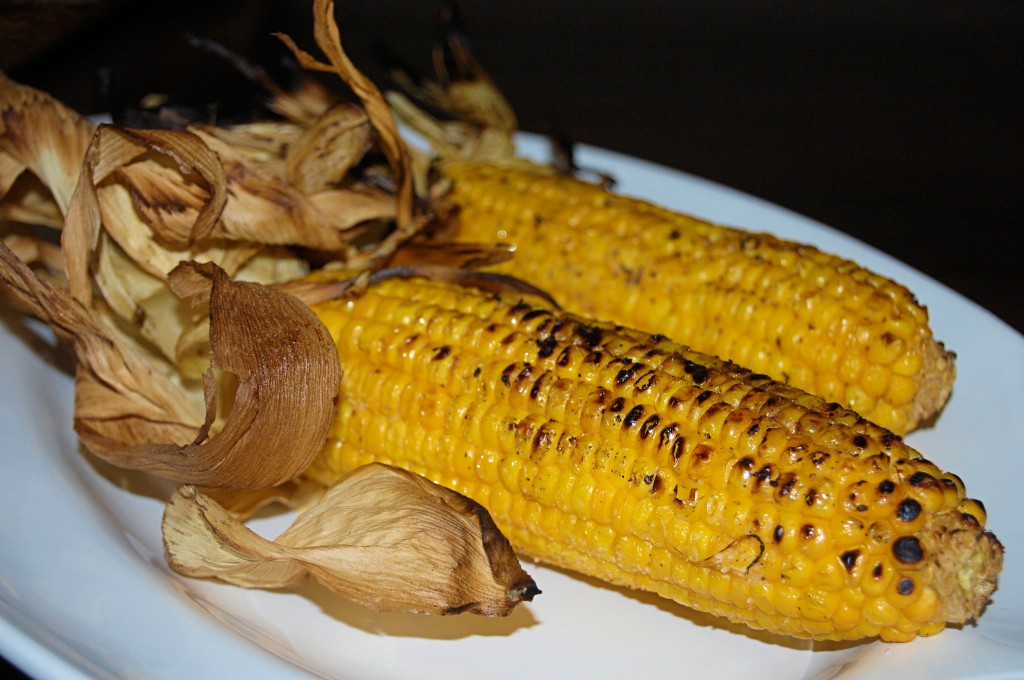 There's nothing quite as easy as grilling corn on the cob. It is a  perfect excuse to combine smoky grilled corn with loads of butter and salt for a little indulgence! I did say little because the fact your grilling a vegetable almost cancels out the fact the corn is covered in butter- right? Butter, salt and a little pepper are all you really need to bring out corn's natural sweetness but I always like to go a step further and add some extra flavor like lime juice, sprinkling of paprika or a touch of cilantro at the end. There are a few ways to prepare grilled corn but my favorite is by first pulling back the husks and boiling the corn in a bath of salt water then placing them directly on your outdoor grill to char up the cobs for a nice roasted flavor- which is a perfect accent to the different types of  super-sweet varieties of corn you can now find in any grocery store or farmer's market.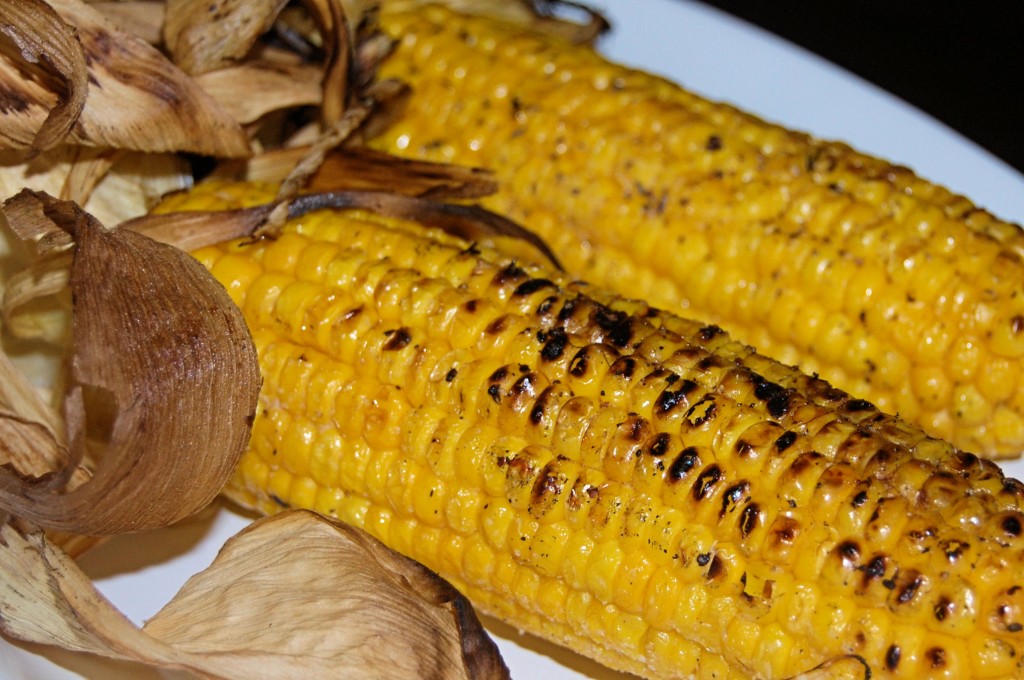 I am submitting this to the Hearth and Soul blog hop. Want you join us?
[print_this]
Lime Grilled Corn on the Cob
Ingredients:
3-6 ears of corn, cleaned but with husks still attached
1/2 cup butter, melted
1 tsp salt and pepper each
1/2 tsp paprika
Juice of 2 limes
Directions:
Bring a large pot of water to a rapid boil and place the corn in the water along with 2 tsps of salt. If the ends of your husks get a little wet- that is totally fine! Boil for 10 minutes, remove and place on a baking sheet. Brush with the melted butter and season with salt, pepper and paprika. Grill over medium heat and roll it a quarter turn every few minutes.  When the corn is done finish by juicing 2 limes over the cobs. Eat warm and ENJOY!
[/print_this]