There is nothing like Fried Chicken in the South. The crispy rich skin encasing moist and juicy chicken with flavors like cayenne and paprika screaming at you is, for a Southerner, HOME. I had one of my best friends ask me the  other day to blog about something more family friendly. Something with ingredients she has heard of and methods she can do quickly and easily. I am so GLAD she mentioned this to me because I haven't done a family friendly meal in a long time. I mean, I strive to make every dish easy and accessible to everyone, but sometimes they aren't necessarily family friendly just really easier than your typical culinary dishes.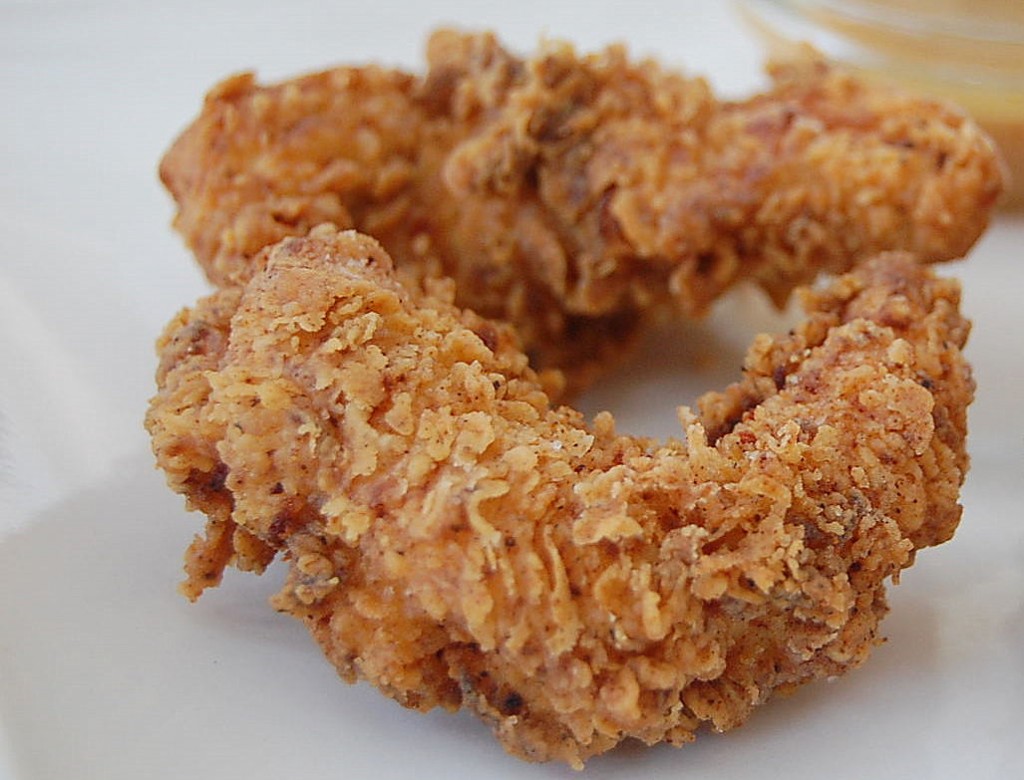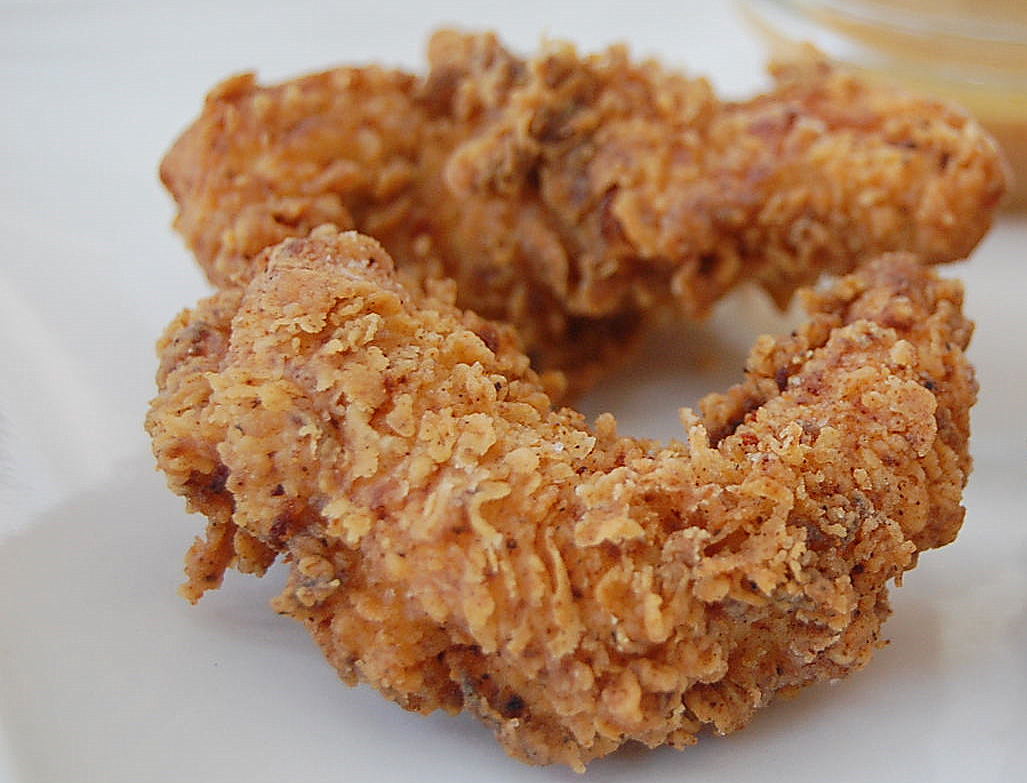 So in honor of my BFF Alison (I know your dying right now bc I just mentioned your name!) I would like to present you with my family friendly ABSOLUTELY INCREDIBLE mouthwatering fried chicken. I chose chicken tenders instead of breasts, legs and thighs because chicken tenders are so inexpensive, they cook faster because of their size and tenders are perfect for additions to salads, pasta, sandwiches and well, simply marvelous dipped in a sweet mustard sauce.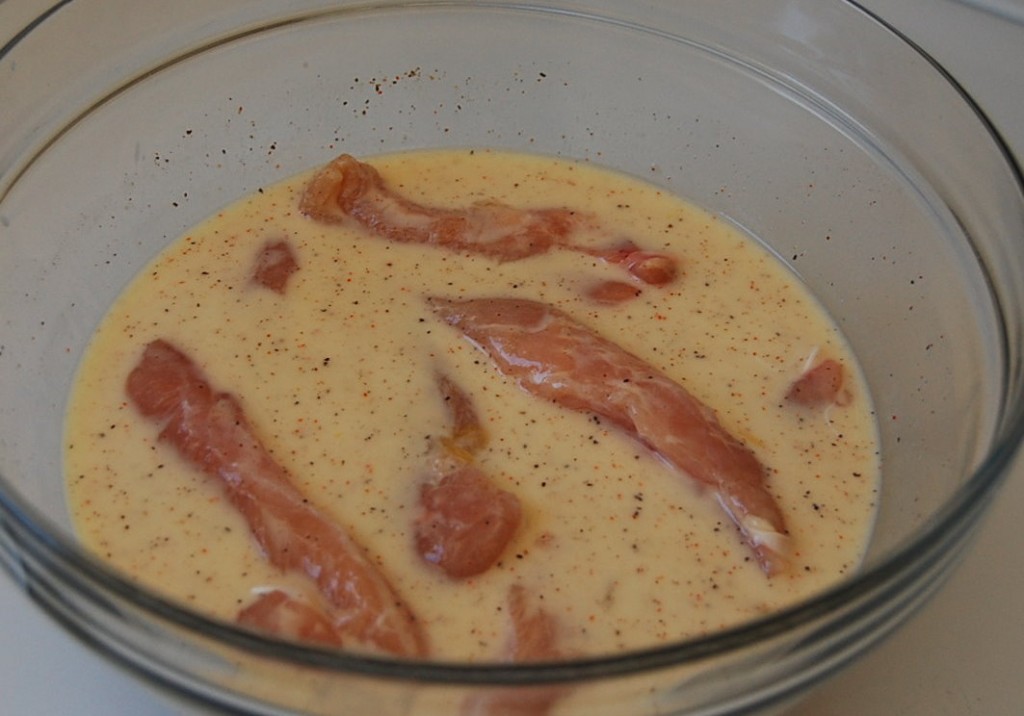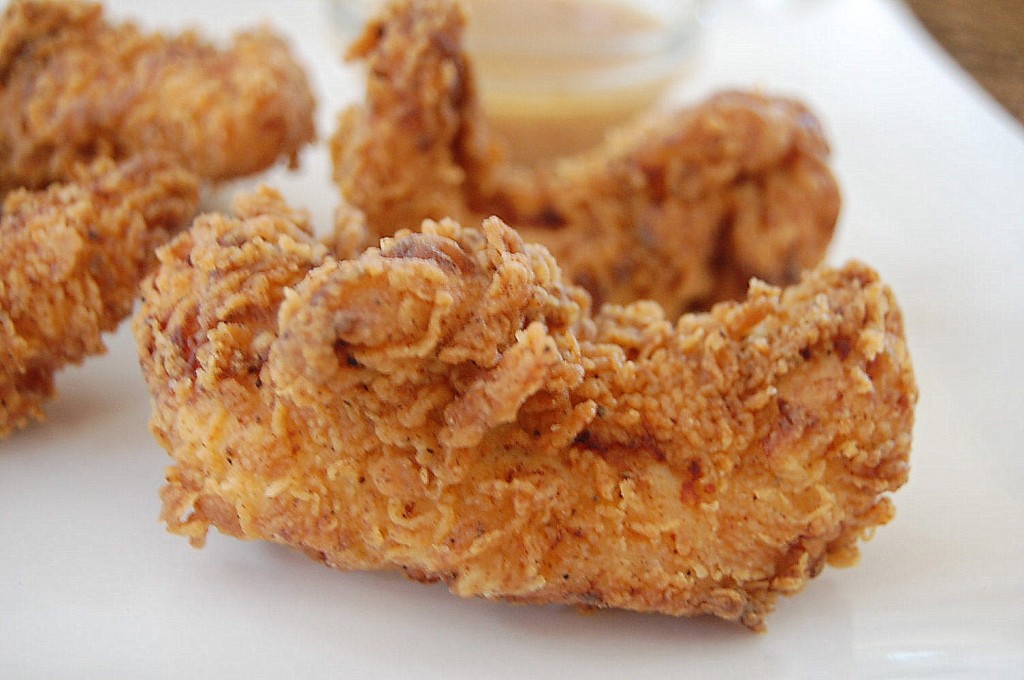 Now we all know that even though I am going the family friendly route I still needed to kick things up a notch. I wanted to add a flavor to the chicken that would give it that special touch. I always use paprika, I always use cajun seasoning and of course salt and pepper but I hardly every use chipotle when cooking with fried foods so I decided to give it a go. The subtle smokiness and mild spicy flavor of chipotle was the perfect touch for a twist on classic chicken tenders. I used chipotle two ways in this dish. First I minced up chipotle peppers in adobe sauce and added them to the buttermilk marinade and then I added chipolte powder to the flour/breading mix.
My double dipped chipotle chicken tenders are easy and loaded with flavor without a lot of special ingredients. Just the right amount of heat and spice! You are going to love this but in the even you aren't a chipotle loving fan then by all means substitute the chipotle with one of your favorite spices. Whether it is garlic, paprika, lemon pepper or even lime. Chicken tenders make the perfect canvas to experiment with.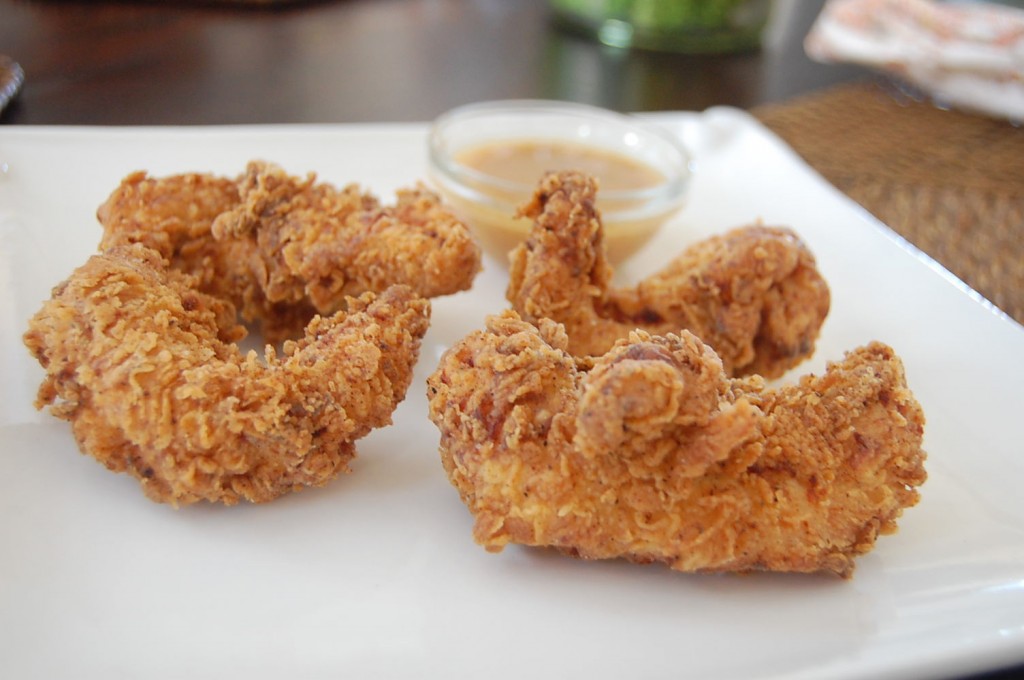 [print_this]
Crispy Chipotle Chicken Fingers
Ingredients:
1.5 pounds of chicken tenders, thawed
1-2 chipotle peppers in adobe sauce, minced
1 cup buttermilk
1 1/2 cups flour
1 1/2 tsp salt
1 1/2 tsp pepper
1 TBSP chipotle powder
1 1/2 tsp garlic powder
1 1/2 tsp cajun seasoning
Directions:
Place the buttermilk, chicken tenders and the minced chipotle peppers in a large glass bowl. Cover with plastic wrap and refrigerate for at least 2 hours.
Meanwhile, prepare your breading. Mix together the flour with the remaining seasonings in a large brown or plastic bag. Shake well to distribute evenly and set aside.
Heat your oil in a large dutch oven or deep fryer to 375 degrees. Using tongs, gently lift 3-4 chicken tenders at a time from the buttermilk (shaking to remove excess buttermilk) and place in the bag of flour. Seal the bag and shake for 1-2 minutes until each chicken tender has been thoroughly coated. Place the chicken tenders in the hot oil and cook 4-5 minutes on each side. Drain on a paper towel and repeat the process with the remaining chicken tenders.
[/print_this]