The technical definition of galette is a flat, round or freeform crusty type cake but most people have eaten a galette as a pastry folded over veggies, meat or fruit and baked until golden brown. It looks sort of like a misshaped pizza with the crust overlapping the ingredients. There are all types of ways to do a galette and I am not going to pretend my way is the best but what I can say is this dish was so incredibly good that it is definitely a keeper in my book and a easy go to meal or appetizer for any party. It is impressive, elegant and full of rich flavors.
I was standing at the refrigerator door with my hand on my hip thinking what on earth can I make that is different, light and goes well with a dinner salad. I knew my husband had a business lunch that day and he typically likes to have a smaller dinner that night if that is the case, so I was prepared to not make a huge meal but I wasn't prepared, ingredient wise, to make a small meal. So what is a girl to do? Hunt! I was like a scavenger tearing my pantry and refrigerator inside and out searching for some inspiration. Until lo and behold, I saw it! It was a light shining down on my leeks.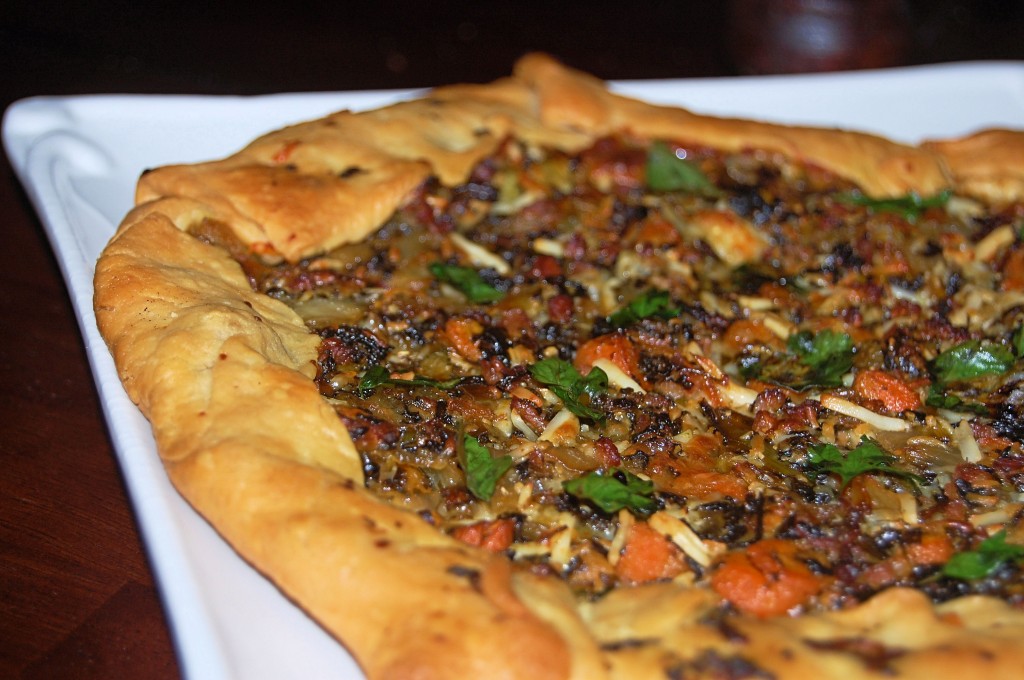 So now your thinking, "Okay so you had leeks, So what?" Well, at the sight of the leeks I remembered this recipe I saw in a magazine a while back for leek and onion bread. Seeing as how bread is not really a meal I thought I would do a twist on the bread and form the dish into a galette. I grabbed the leeks, onions and carrots and got to work. Chopped and sauteed leeks with caramelized onions and sweet baby carrots sounded delish. I combined Spanish thyme, garlic, butter, dill and paprika with my veggies and then baked them in a savory and sweet pastry dough. UNBELIEVABLE! Cut the galette  into wedges and serve at a party, eat it alongside a salad or just by itself.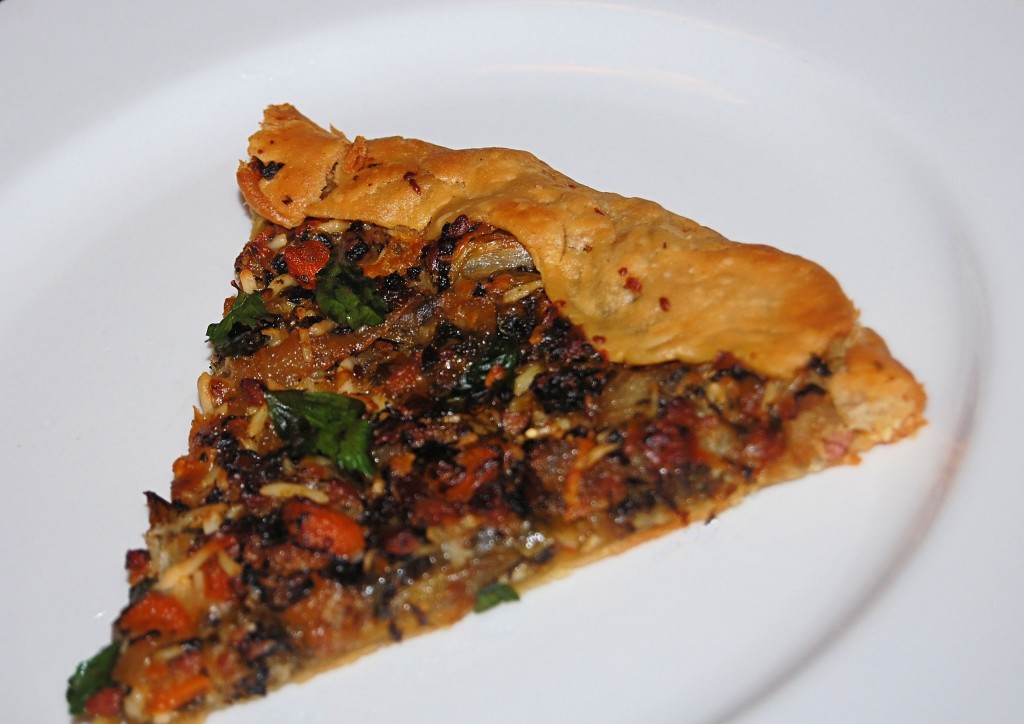 I am not going to sit here and lie by saying I made this completely from scratch. I was lucky enough to have refrigerated pie crust and used that instead of making my own pastry dough. I mean really, when you can cut corners why not? Sometimes it works, sometimes it doesn't but this is definitely a dish where it works! By all means, make your own pastry dough for those special occasions and save yourself the time and effort for the weekdays! I say just buy it girl! Just buy the dough!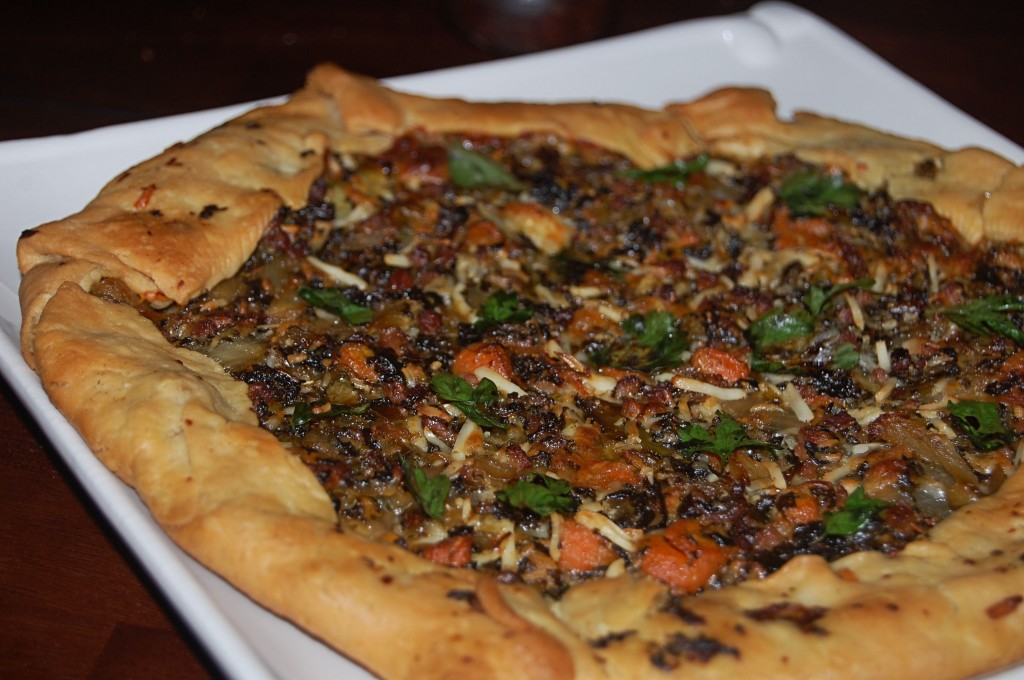 [print_this]
Caramelized Leek, Onion and Carrot Galette
Ingredients:
1 roll of refrigerated pie crust
3 leeks, washed and chopped
1 cup carrots, sliced
1 onion, sliced
3 TBSP butter plus 2 TBSP Devo Olive Oil
2 cloves of garlic, minced
1 tsp salt and pepper each
1 tsp paprika
1 tsp fennel seeds
1 cup Gruyère
1 TSBP chopped parlsey
Directions:
Roll out your pie crust on a lightly floured work surface to 1/2 inch thick and then transfer to your baking sheet. Meanwhile, caramelize your onions, leeks and carrots in the butter and olive oil along with the seasonings in a non-stick skillet over medium to high heat stirring ever so often for approximately 15 minutes. Place mixture into a bowl and add in the cheese.
Spread the leeks, onions, carrots and cheese mixture over the dough, leaving a 1 1/2-inch border. Sprinkle with the chopped parsley and then fold the border over the mixture, pleating the edge to make it fit. The center will be open. Bake at 400 for 30 minutes until nice and golden brown. Make sure to allow it to rest for at least 5 minutes before cutting into it.
[/print_this]