Hey Everyone- I am guest blogging at my friend Ali-N-Son today with my Mint Infused Plum Tarte Tartin so be sure to head on over and check it out!
Oh the joy of making something ahead of time and popping it into the oven when dinnertime approaches. The joy of having leftovers to enjoy over pasta, rice or all by itself. The joy of Moroccan Meatballs!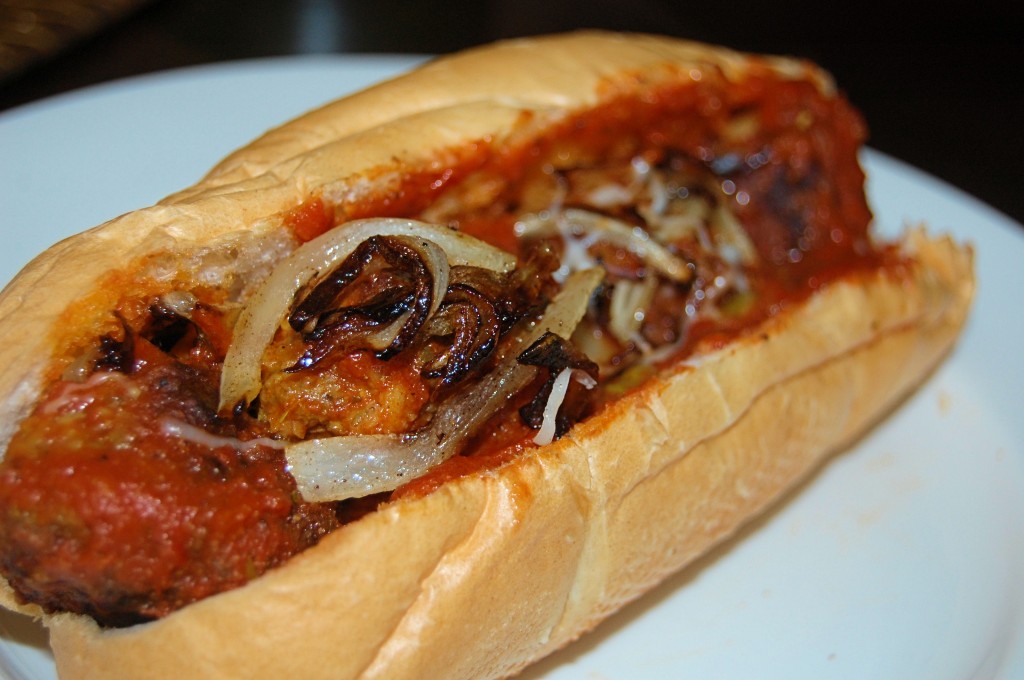 I have my share of dishes I like to call my favorites but there is always room for one more and that spot belongs to my recipe for Moroccan Meatballs, also known as Keftu. Often times I feel like I have used up all the adjectives to describe my dishes and when a dish like the Moroccan Meatballs comes along-I just want to shout out- AWESOME, AMAZING, DELICIOUS! YOU MUST TRY IT! Sometimes I think words like that carry more passion than lines like "this is a full bodied meal encompassing a variety of flavors leaving the palette full of excitment and wanting more!" LOL!
This dish was more than pretty good- it was insanely delicious. I have always made meatballs specifically for spaghetti but the new show on NBC called America's Next Great Restaurant gave me inspiration a few weeks ago to step out of the box and mix up some new flavors for my meatballs. I decided to pair the meatballs with bread instead of pasta because I knew the flavors I wanted to use where on the spicy side and we all know bread helps soak up that heat!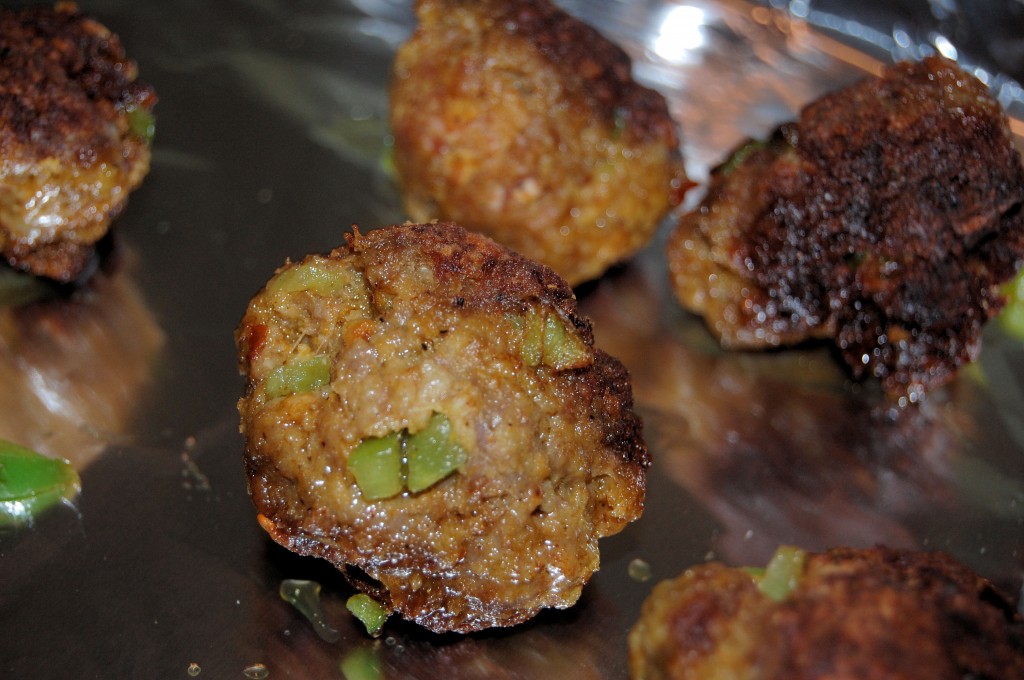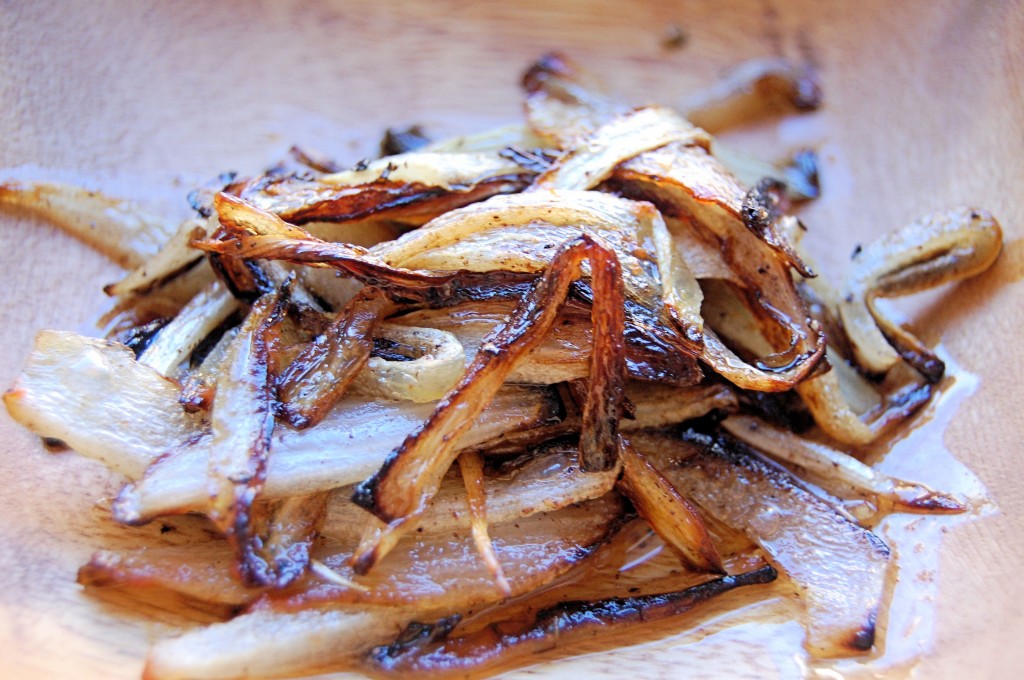 I haven't cooked alot of Moroccan flavored dishes so this was sort of a first for me but like all things I dove right in with no hesitation. I decided to use ground beef instead of turkey because it is what I had on hand and we can substitute right? Spices such as Turmeric, Cumin, Cinnamon and Paprika were the stars of the dish alongside caramelized onions and spicy red pepper flakes. Note: I had to use a pinch of cayenne pepper along with my paprika because I didn't have Moroccan Paprika (which is much hotter than traditional paprika).
I always like to do research with my recipes and ideas and did you know that sometimes when people make Keftu they crack an egg in the sauce to poach along with the meatballs! Craziness I tell you! I bet it is good but I wasn't up for poaching eggs that night so I opted for just the meatball subs.
This is the most exotic Meatball Sub you have ever had. It is homey and just warms the heart along with your taste-buds- literally- there is some heat in this dish! Push aside the plain old meatballs your grandmother used to make and try something new- you won't be disappointed!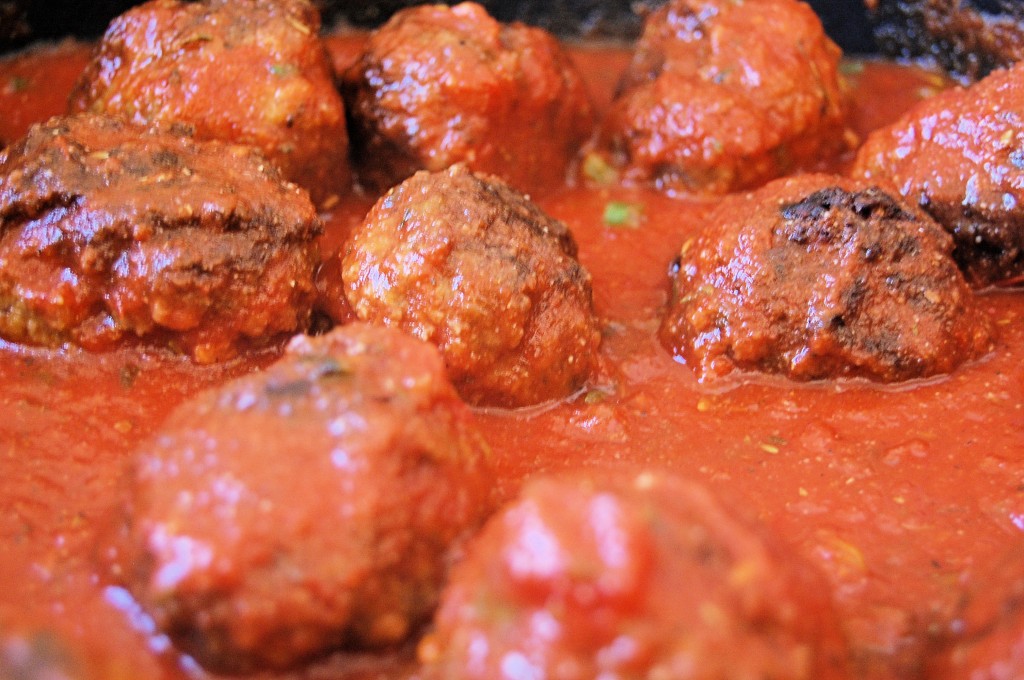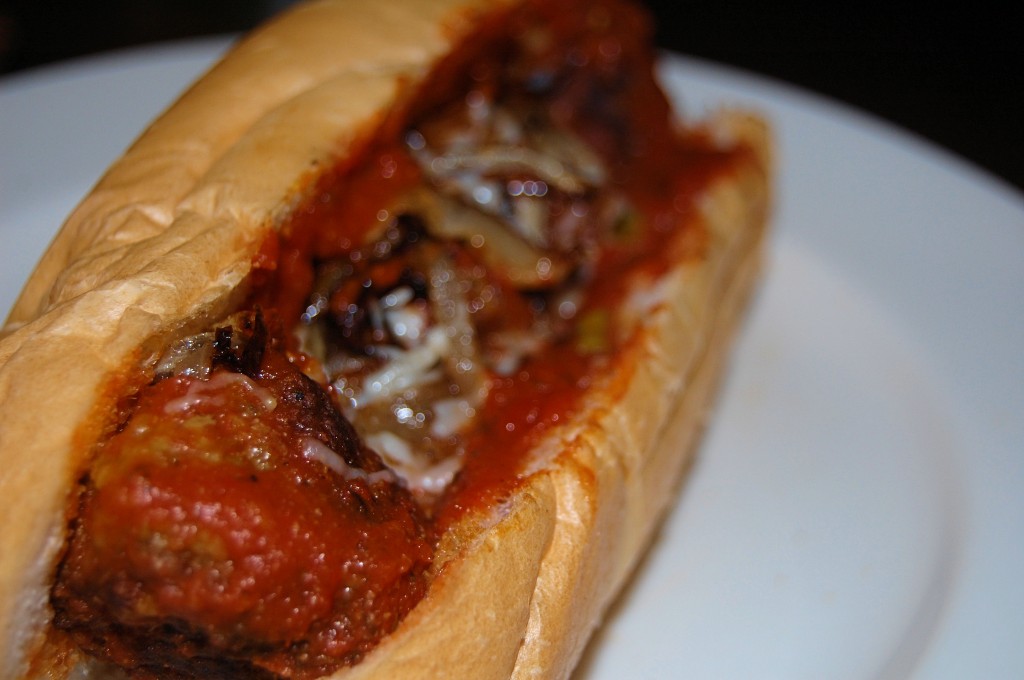 In need of a great summer dessert recipe? I am guest blogging at my friend Ali-N-Son today with my Mint Infused Plum Tarte Tartin Head on over and check it out, you will fall in love with plums all over again!
[print_this]
Moroccan Spiced Meatballs in a Cumin Coriander Spiced Tomato Sauce
Ingredients:
1 pound of ground beef
1 small onion, finely chopped
1 small onion, sliced into thin strips
1 egg, beaten
1 cup panko breadcrumbs
1 TBSP turmeric
1 TBSP smoked paprika
1/4 tsp cayenne
1 tsp cinnamon
2 TBSP cumin
1 TBSP coriander
1 tsp salt and pepper each plus 1/4 S&P each for the onions
2 TBSP butter
1/2 tsp red pepper flakes
1 28 oz. can crushed tomatoes
3 cloves garlic, finely chopped
1 tsp oregano and thyme each
1/4 cup Devo Olive Oil
Directions:
Place beef in a large bowl along with the onions and garlic. Mix well and add the egg, breadcrumbs and 1/2 tsp salt, 1/2 tsp pepper, 1 TBSP cumin and the rest of the seasonings except for the coriander and oregano and thyme. Mix or knead thoroughly distribute flavorings through meat. Roll meat into 1-inch balls (about 1 tablespoon meat mixture), laying each on a plate as rolled. Set aside.
Heat 3 TBSP of olive oil in a large saute pan and add your meatballs in batches. Cook on all sides until for approximately 3 minutes until all sides are browned. Place on a paper towel to drain and set aside while you make the sauce. Use the same saute pan for the sauce below.
Meanwhile, heat your 3 TBSP of olive oil in the same and cook your chopped garlic and saute for another 3-4 minutes. Stir in the crushed tomatoes, remaining 1 TBSP of cumin and 1 TBSP coriander, 1/2 tsp salt and pepper each and oregano. Bring to a boil then cover and reduce heat to a simmer. Allow to simmer for 30 minutes.
In a separate saute pan, melt 2 TBSP of butter and 2 TBSP of the olive oil and add your sliced onions along with 1/4 tsp of salt and pepper each. Cook, stirring constantly until the onions begin to soften, approx 5-6 minutes. Stir in the sugar and begin scraping the bottom of the pan, releasing the tiny browned bits off the bottom-this takes about 15 minutes. Set aside to top the subs.
Now, nestle meatballs into the sauce. Swirl pan or gently spoon sauce all over the meatballs to ensure they are generously covered with the sauce.  Set over medium heat and cover. Cook for another 12-15 minutes, until meatballs are cooked through.
[/print_this]