So your probably thinking, Well there you are salad! Where have you been hiding? If you don't mind I will answer for the salad and say that the salad has been in hiding due to the fact that the photographer (that's me) has yet to be able to take a great picture of a salad that truly translates the yumminess and shear goodness of the green leafy vegetable dish onto a picture for all the world to see. That is until now. In all the "spare" time I have I am trying to learn a little more about food photography and after finishing a chapter on lighting and composition, I decided to give my newly found wisdom a run for its money by trying to capture, in my opinion, one of the hardest dishes to photograph- A Salad.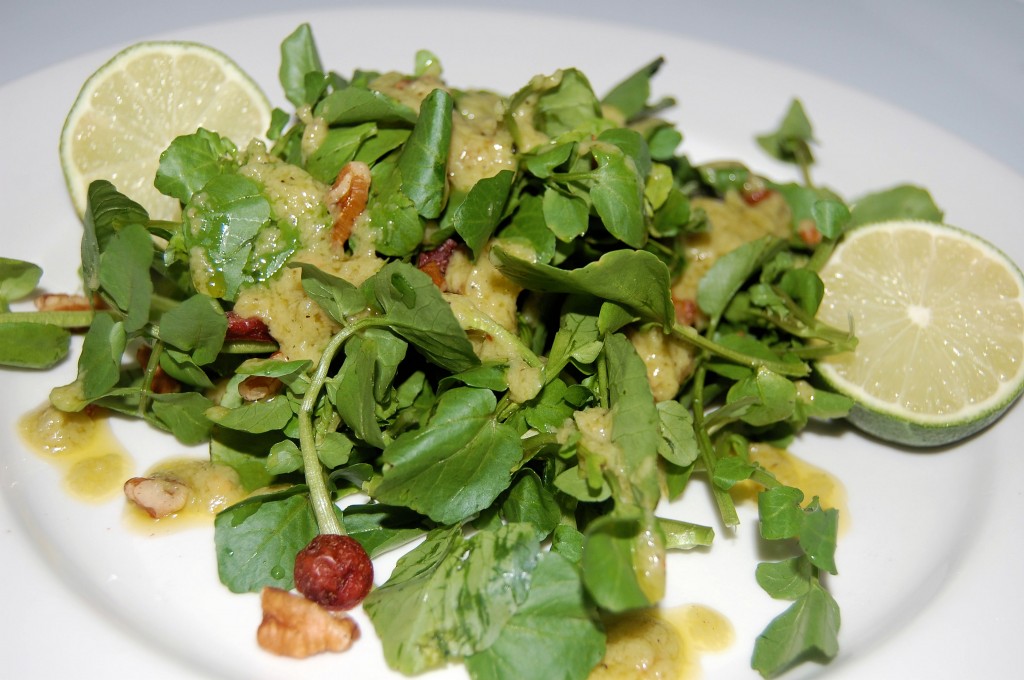 I wanted something but filling but still light and fresh yet earthy. Instead of the usual romaine lettuce I thought it would be fun to use the watercress I am growing in my vegetable garden. Yep! I am a garden-a-holic now planting everything from tomatoes, watercress, spinach, bell peppers, strawberries, onions and garlic (and much more). Below are a few fun pics of my veggies with hopefully more to come!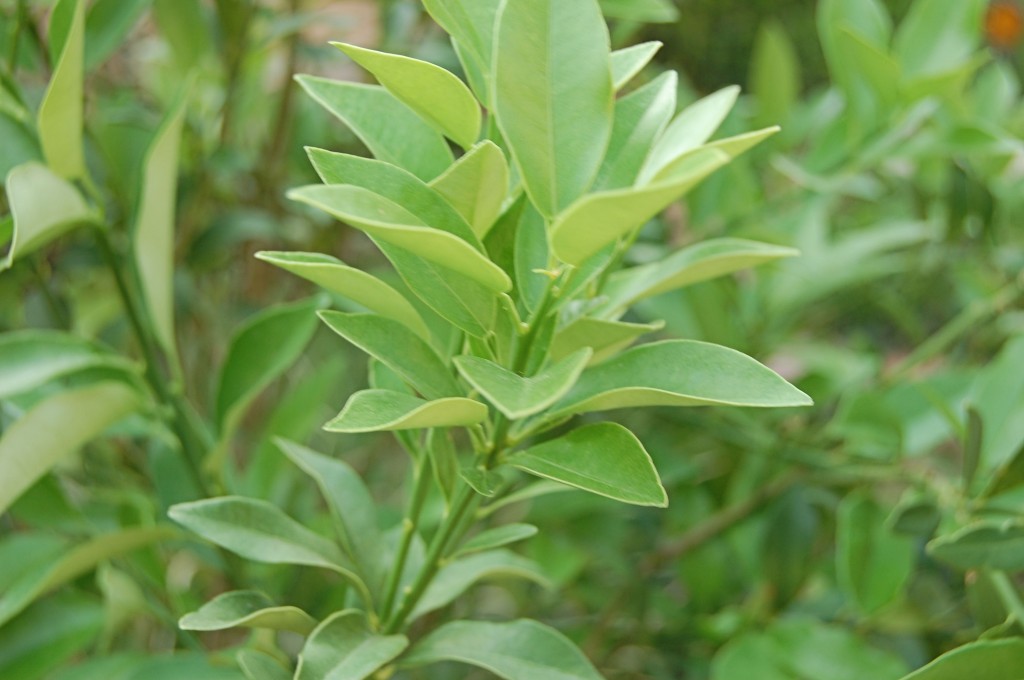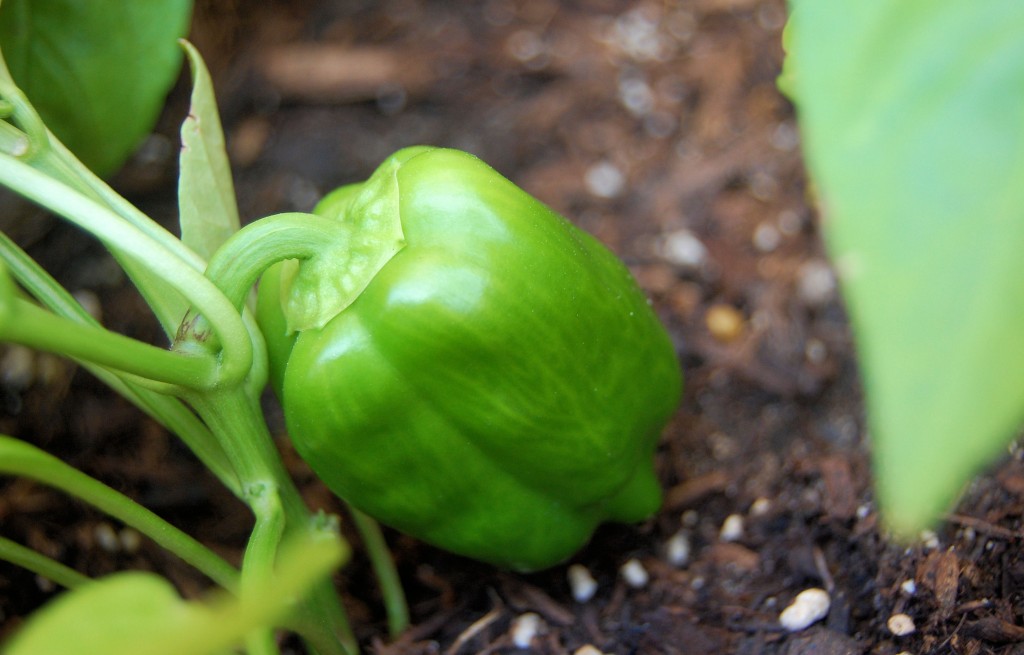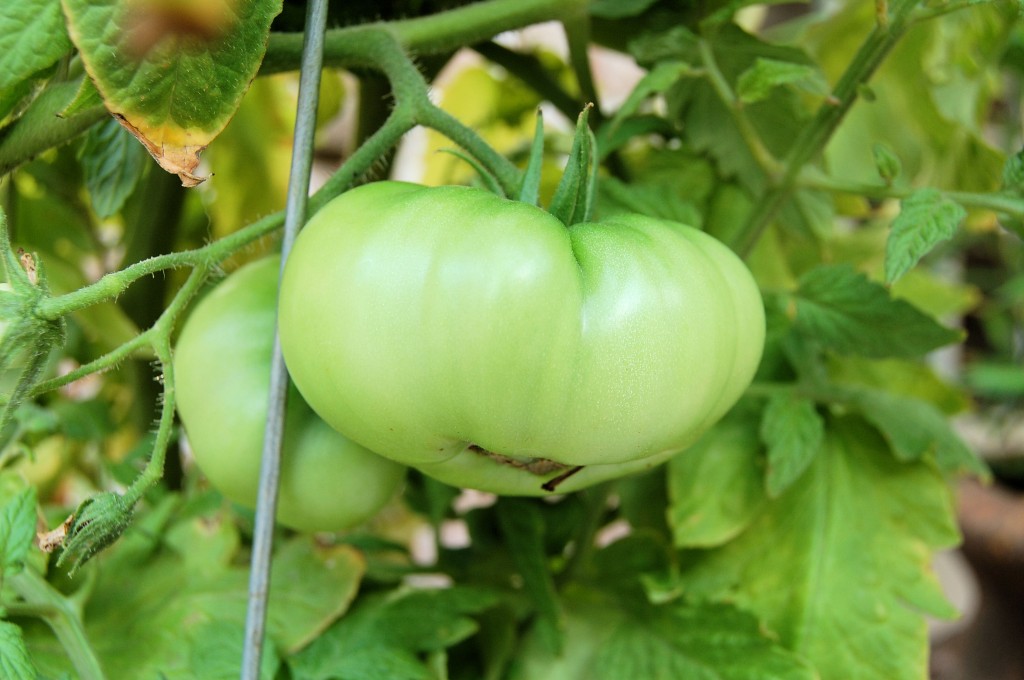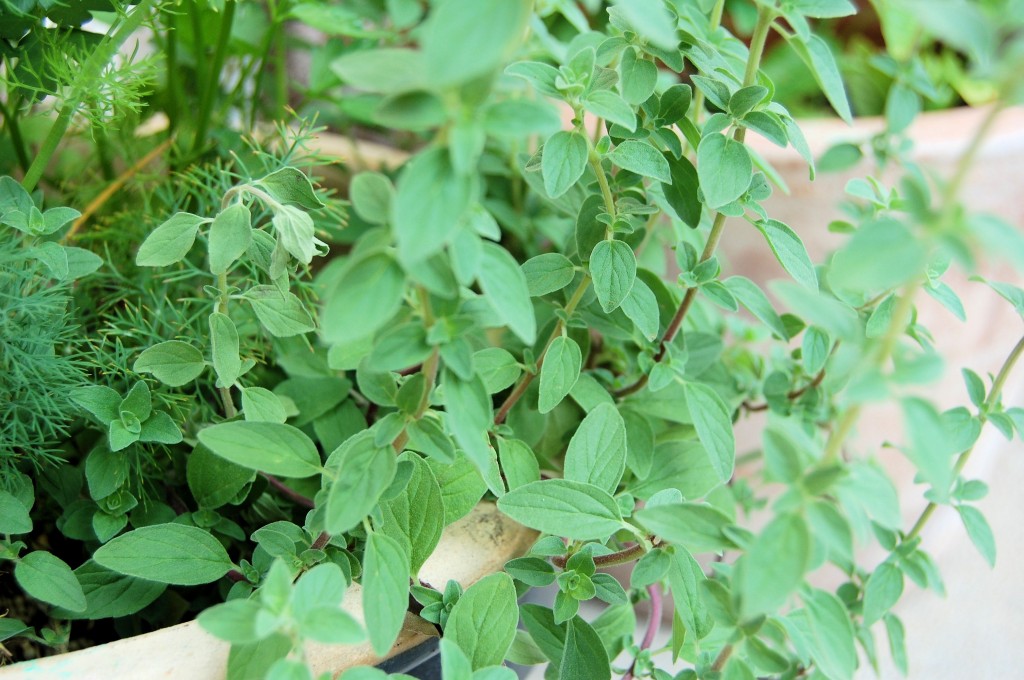 My dad always brings us a huge stash of pecans during the winter that he picks up in their yard so being the smart gal that I am, I "made" hubby remove the shells during the winter months when LSU football was over and golf had yet to begin. He was bored and I had a plan! lOl! This brings me to the pecans in the salad. I knew we were going to have bread with the salad so I didn't want to use croutons; however, I still wanted and needed that extra crunch I love so much in my greens. I sprinkled my little pecan babies with some white and brown sugar and caramelized them in the oven until perfectly sweet and crispy. I added a few dried cranberries along with the pecans to the salad and it was PERFECT!
Now the real star of the dish is not the pecans or my homegrown watercress but the very special Avocado Dressing making its appearance for the first time here on Kitchen Belleicious. Dreamy, heavenly, sweet but salty and simply fresh. What more can I say about the most spectacular dressing that has ever graced the pages of this blog (okay maybe the first and only dressing but still:)). I got the idea because I had some ripened avocados that needed to be used and instead of slicing the avocado and layering it around the salad plate (what I typically do) I thought it would be fun to try something different. The husband doesn't like this salad dressing I bought called Spinach Salad (yes, weird but that is the name of it) and since I love it so much and continue to buy that and only that 🙂 I  knew I needed to make a different dressing to suit his tastebuds. That is when it hit me, put the avocado along with olive oil, vingear, sugar, etc into a blender and BLEND! You have yourself Avocado Dressing!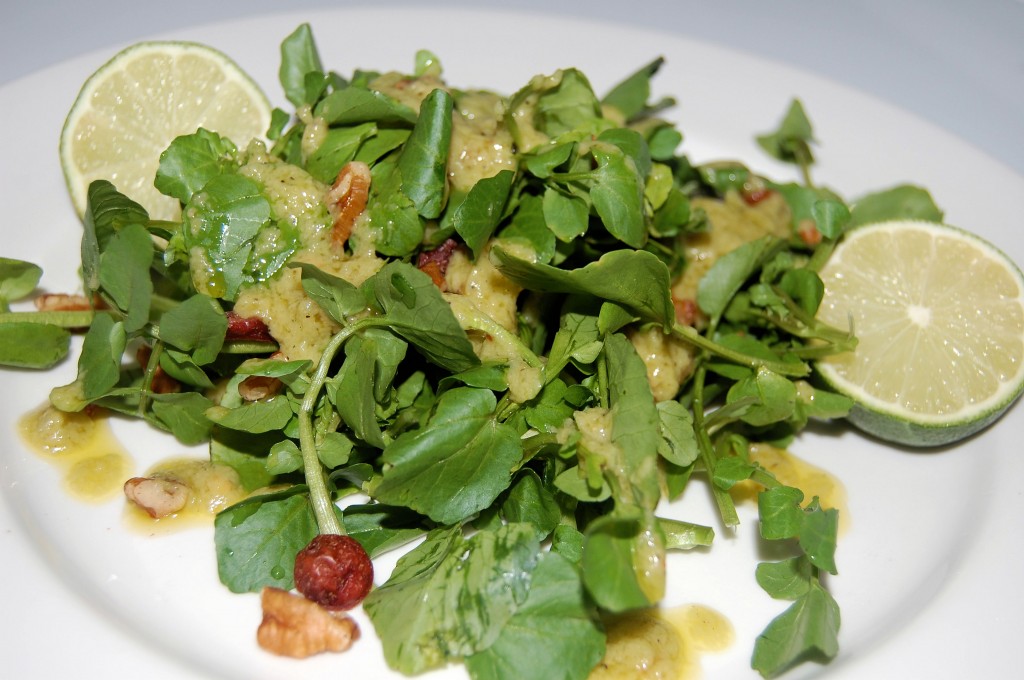 The Avocado dressing was amazing, simple and so easy to make. Seriously it is one of those things that your family and guests will think took you hours yet it only took 5 minutes. Liven it up with fresh garlic and a pinch of cayenne and don't forget to make plenty to store in the refrigerator- its that good!
[print_this]
Watercress Salad with Candied Pecans and Spicy Avocado Dressing
Ingredients: (adapted from Paula Deen)
1 large avocado or 2 medium sized, halved and pitted
3 TBSP of olive oil
2 cloves of garlic, minced
1/4 cup of sour cream, at room temperature
1/2 cup mayo
1 tsp red pepper flakes
1/2 tsp Worcestershire sauce
1 TBSP fresh lime juice
1/2 tsp each of salt and pepper
Directions:
Scoop avocado into your food processor or blender. Add the remaining ingredients and pulse until all is combined and smooth.
[/print_this]