Dessert
Recipe Challenge- 5 Minute Chocolate Mug Cake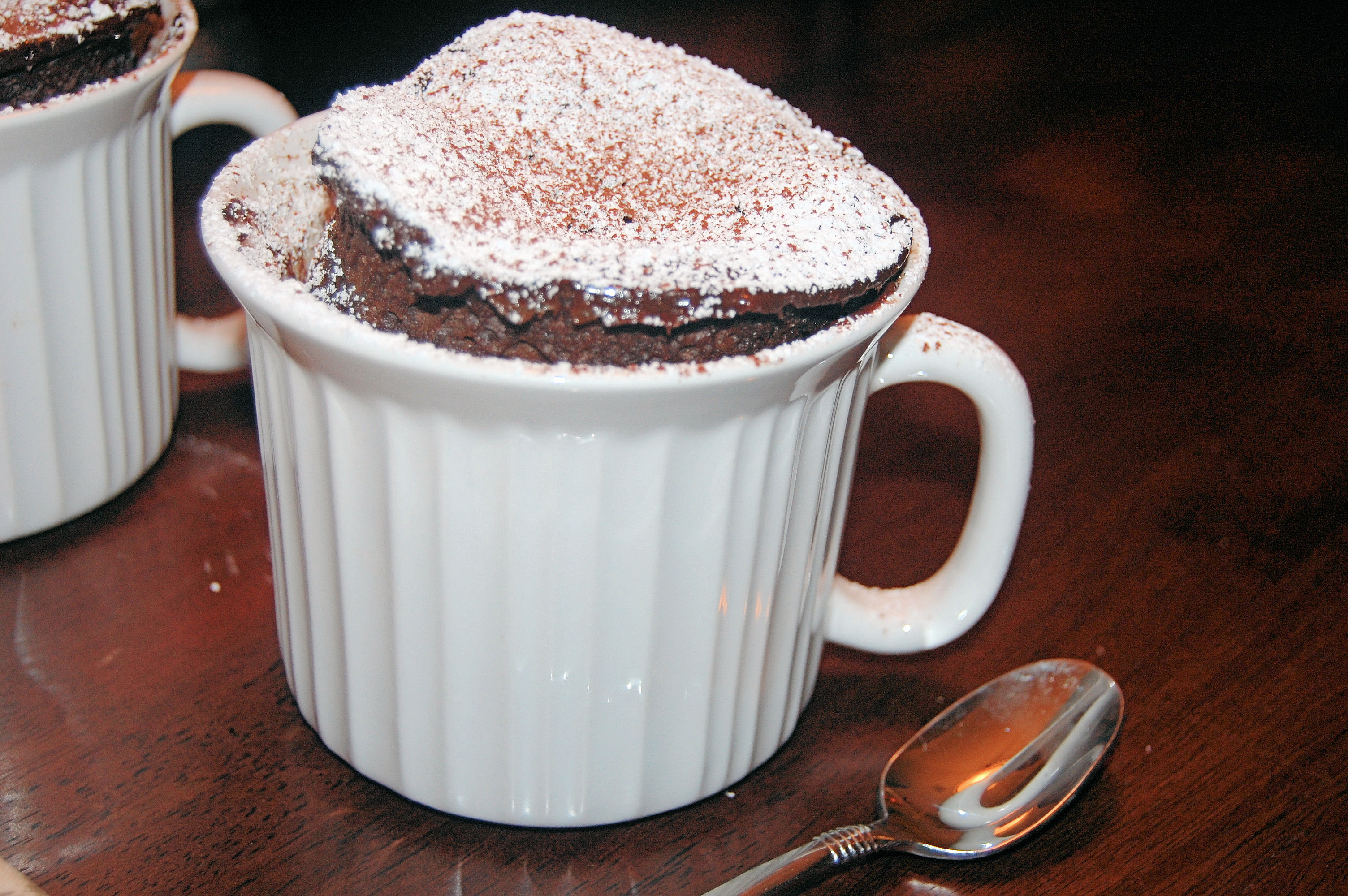 Thanks for visiting our 4th installment of the Recipe Challenge. I love this idea and the motivation it is producing in all of you to get in the kitchen and scratch off that recipe from your bucket list. The past 2 weeks have  been beyond BUSY for me. Things I might divulge to you here in a few weeks but as of right now let's just say I have had almost no time to really spend in the kitchen (at least not coming up with new recipes and definitely not being able to scratch anything off my bucket list). If you are new to this Recipe Challenge post please be aware that it is usually ten times longer than this and full of amazing photos of amazing dishes from amazing women like yourself. If you are a regular then PLEASE forgive me for not being able to post your pictures individually as I have done in the past. We all get busy and a food blogger is no exception but I swear this is the first and only time I will be using a McLinky Tool for everyone to link up their dishes and pictures.
If you think about it thought a McLinky tool is such a great idea because it allows more people to come and link up their dishes and for everyone else to see your submissions. I hope you all will take the time to link up your latest creation in the kitchen (down below). Remember- the recipe challenge is not about doing something grand and spectacular in the kitchen (as you will see in my recipe below) but the point is to make something you have never made yet have always wanted to. Like I said earlier, your recipe bucket list so to speak. The recipe can be challenging or the easiest thing in the world (again see my recipe below) but as long as it is new to you and something you have been wanting to do then it is PERFECT for this Recipe Challenge!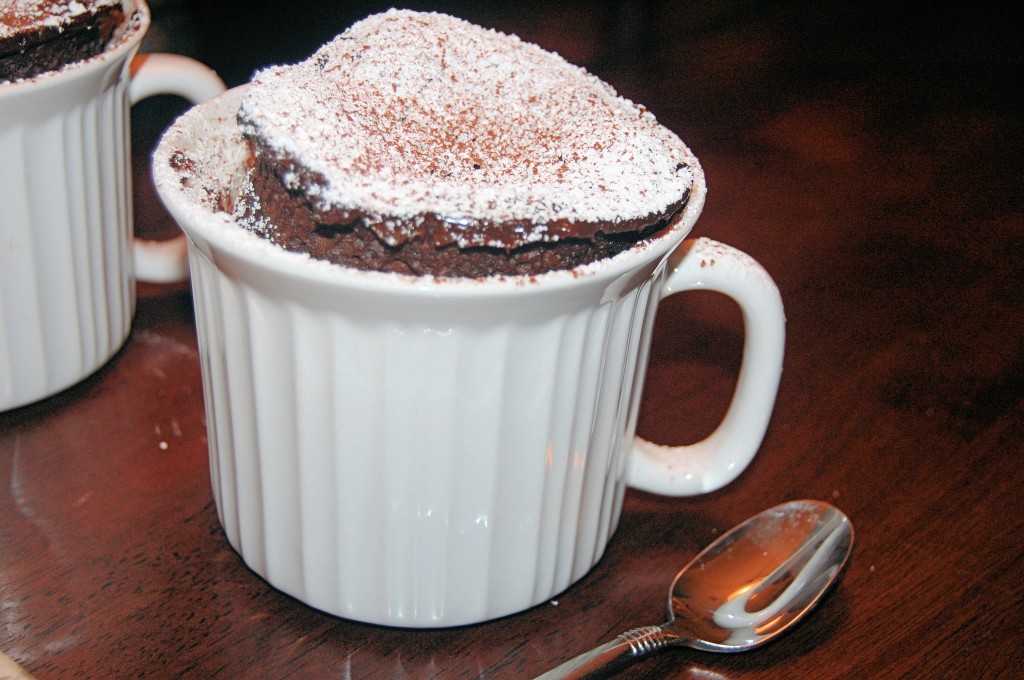 So what is my recipe you might  be wondering? Well, I have seen on numerous occasions recipes for microwave cakes and since my obsession with my easy bake oven during my childhood years everytime I think of baking a cake in the oven I get all giddy inside. I don't know why but the ability to turn something so simple into something so yummy in 5 minutes is like, welll…. simply MAGICAL!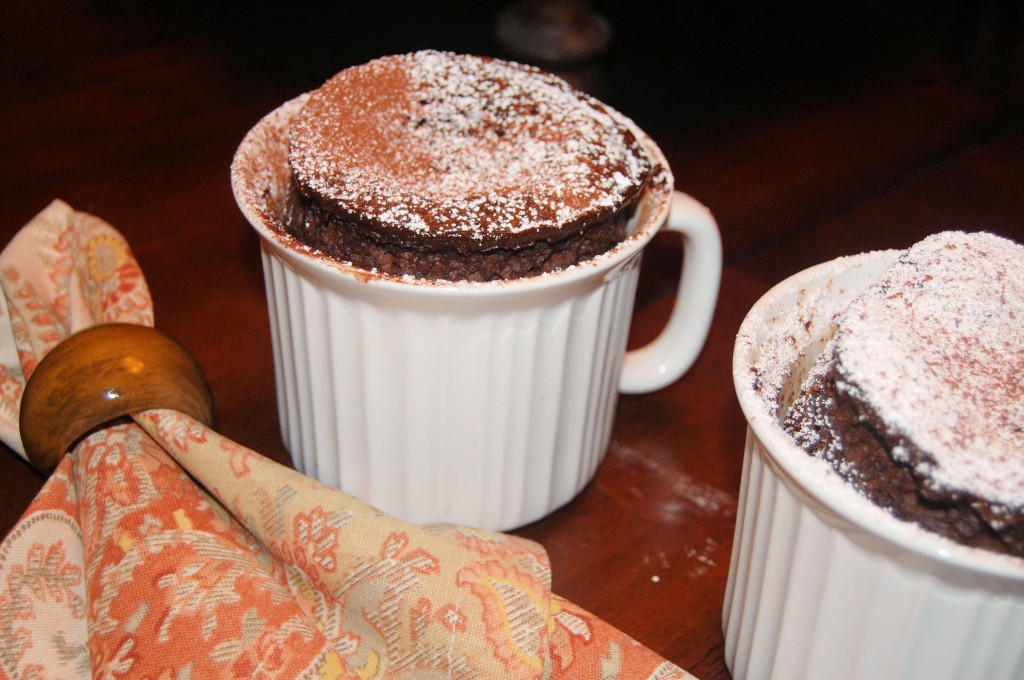 I cam across a 5 minute mug cake recipe in the latest addition of the Food Network Magazine and since I was SUPER busy this week I thought I would scratch this simple yet oh so interesting recipe off my list in literally 5 minutes. I know I am busy but 5 minutes for a cake- come on? Who can resist that? I was like a little girl all over again. My husband laughed at me because he said I was carefully placing all my ingredients on the counter and lining them up side by side and just looking at everything with such silly excitement. I tell you- I was just amazed at the feat I was about to accomplish.  One ingredient after the other went into these 2 little mugs and the end result was a rich dark chocolate batter that I couldn't wait to eat. After 3 1/2 minutes in the microwave, it was time for the test! Would it be moist? Would you get enough of the chocolate flavor and richness typically found in a chocolate cake?  YES, YES and YES! All of the above. It was so wonderful and comforting to sit on the couch with the huge mug  of cake in my hands. The cake was dense but moist and surprisingly had a wonderful rich taste. Now HOLD ON- I love my desserts and I am the first to tell you that this is not the ultimate chocolate cake. It is not the best cake you have ever had in your life but it is the best 5 minute cake you have EVER had and the easiest cake you will ever MAKE! Enough said. Whip this up for your kids by combining different and fun ingredients like white chocolate chips or nuts or a caramel sauce on top perhaps or do what I did and I made it for the hubs and I late one night when we needed something sweet and FAST!
I know this recipe might sound silly to some but it was fun and easy and such a treat to make in 5 minutes! Try it out and see what I mean! Don't forget to link up your recipes below!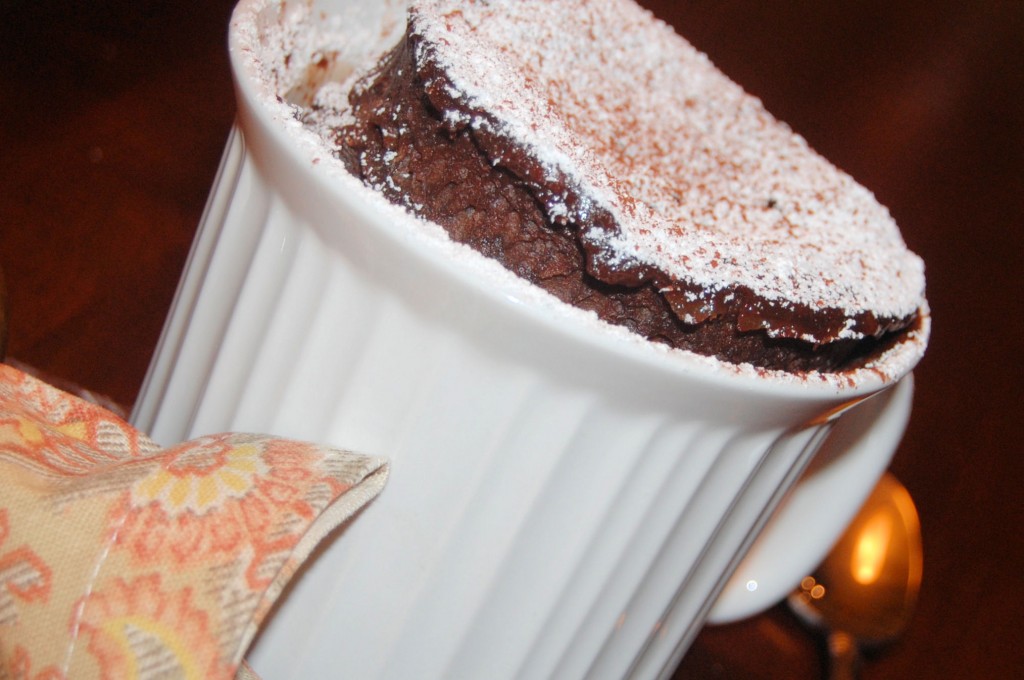 [print_this]
Rich and Decadent 5 Minute Mug Cake
Ingredients:
Makes 2 small cakes or 1 large mug cake. I doubled the recipe in the pictures above to make 2 large mug cakes
1/4 cup flour
8 TBSP sugar
2 TBSP cocoa powder
5 TBSP semi-sweet  or dark chocolate chips, melted
1 TBSP espresso or coffee liquer
1 egg, slightly beaten
3 TBSP whole milk
3 TBSP vegetable oil
1/2 tsp salt
1/2 tsp grated orange zest
1/2 tsp vinegar
1/2 bar of dove chocolates roughly chopped
1 tsp vanilla extract
powdered sugar or cocoa powder for sprinkling
Directions:
Mix everything together in a bowl or in the mug itself. Blend with a fork or whisk until completely smooth. Microwave for 2 minutes or 3 1/2 minutes if you double the recipe. Sprinkle with powdered sugar or cocoa powder.
[/print_this]