54HQ28WFMQ3E
Oh la la! I just love these kinds of posts. The ones where I get to shower you with amazing pictures of amazing products from super talented amazing women. Today the spotlight and giveaway is on Nico and Lala. A beautiful swanky duo from the heart of the south (Nashville) who have a knack for all things southern, preppy and hands down chic!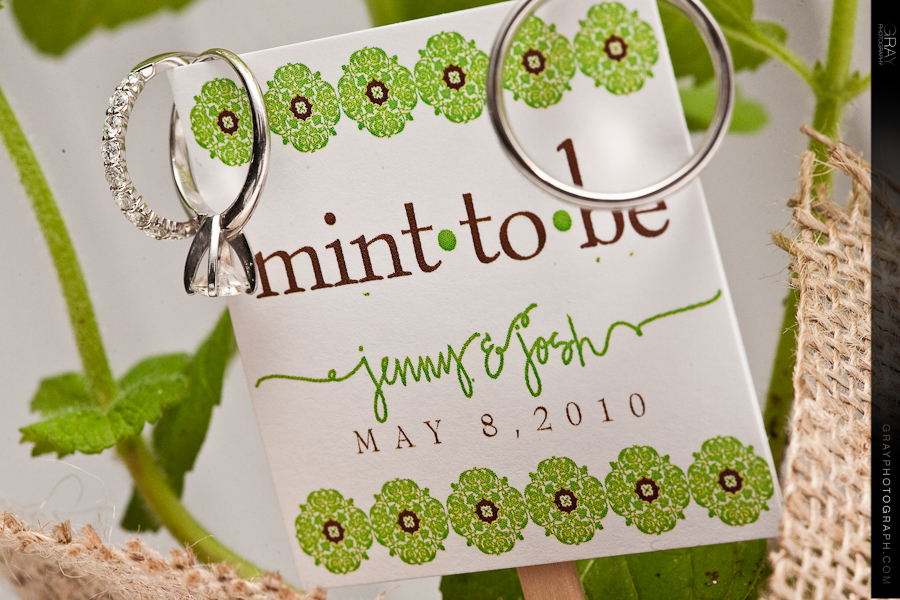 I found these two girls while helping my mom search for a designer to do her t-shirts. As soon as I feel upon the Going Rouge design they did for Sarah Palin or the Couture design they did for a local boutique, I knew they were "IT". I had to tell my mom about them and I had to get Nico and Lala on HERE!  Beautiful and Extraordinary designs grace each page of their shop and blog- including items for baby, wedding, showers, parties and gifts. They are intent on designing the perfect item to suite your taste and creating not only something chic but incredibly unique and out of this world fabulous.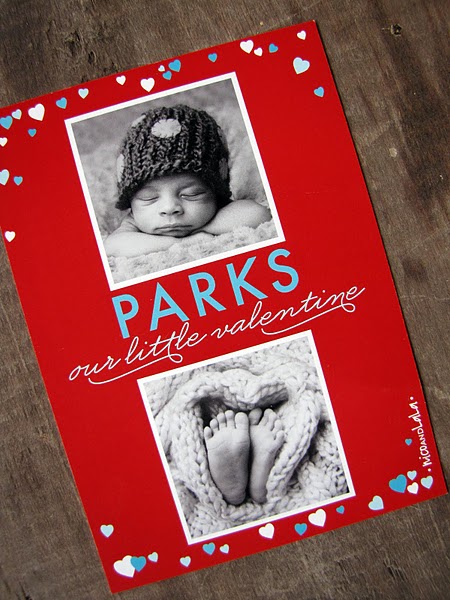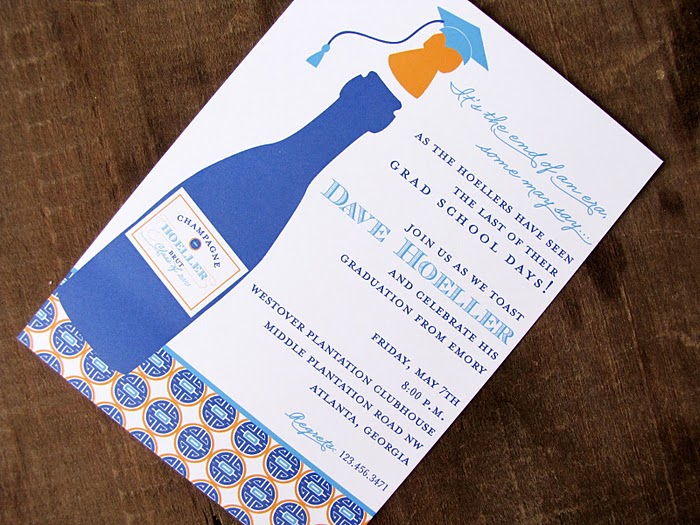 If there is one company that knows pretty it is Nico and Lala. Take a look at the last party they did for this little girl Lily. It was a Lily Pultizer theme and I know all you girls like Lily Pulitzer- right? LOL!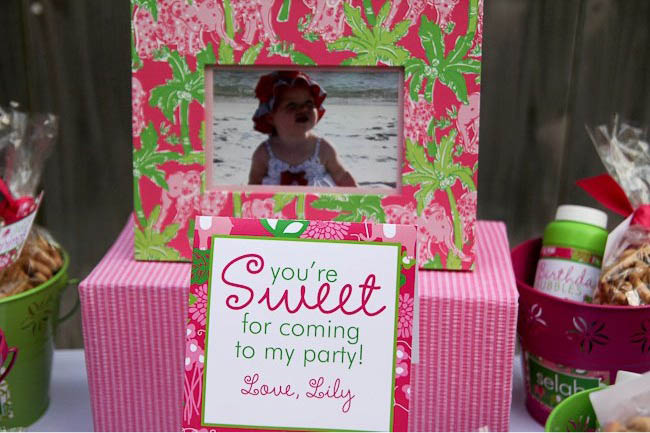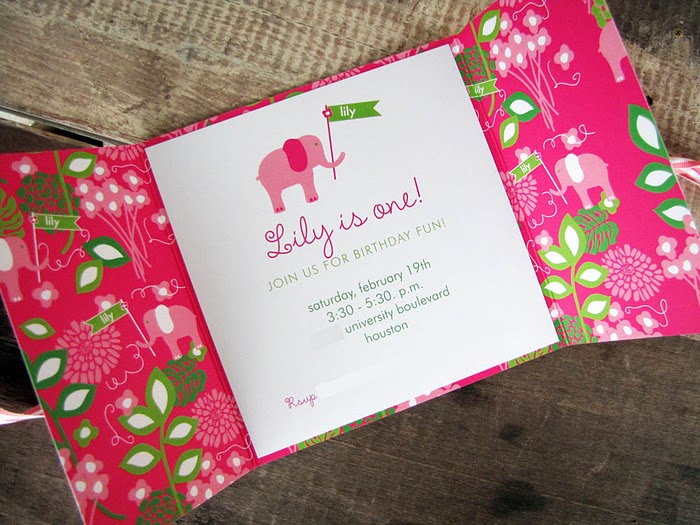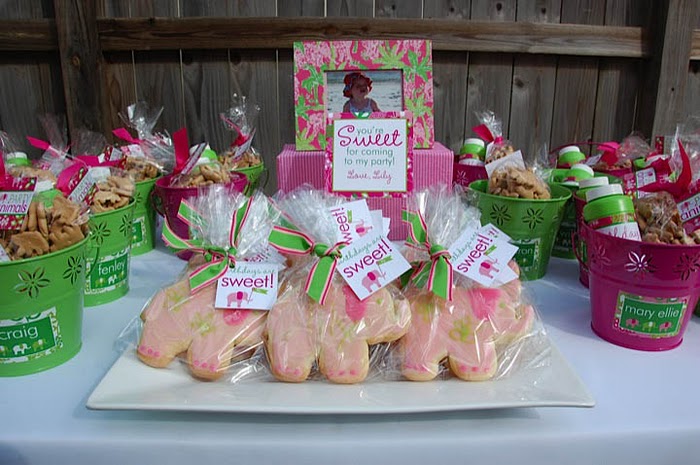 Nico and Lala are a full service company so when they do a theme they do it all the way. They offer ideas for thank you gifts, menu planning, styling and decor. Not sure their is anything this duo isn't good at! Now that we have seen a little of their work let's get to know them on a personal level and get down to the good stuff- GIVEAWAY TIME. Nico and Lala have so graciously offered to give one luck reader a catchall and luggage tag from their personalization line. Custom luggage tags and catchalls are such great gifts!. They are practical and super swanky!! Are you excited? I know! The excitement is killing me as well! See the giveaway rules at the bottom and make sure to enter! Tell your friends because the more the merrier!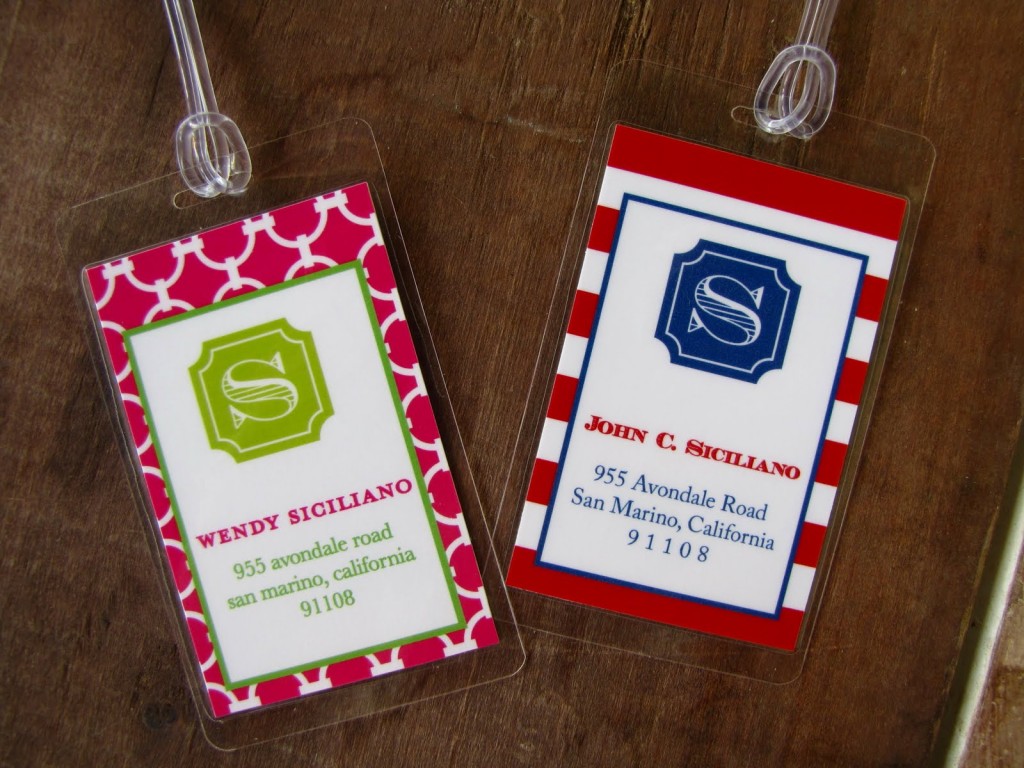 You could win a free personalized luggage tag from Nico and Lala!
AND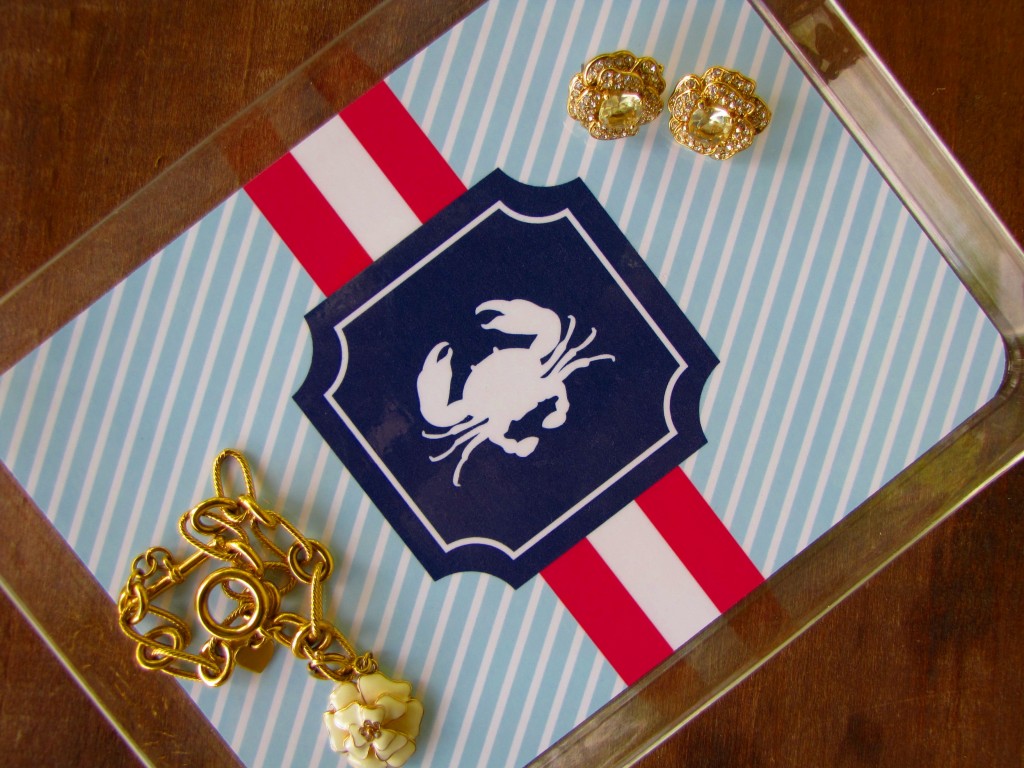 You could also win A personalized CatchAll. Perfect for a Mother's Day gift!
Now Hop To It, Have Fun and Get Inspired!!!!
1) Tell me some basic info about yourself and your business partners.
We are southern girls at heart and LOVE what we do!! Nico went to the University of Alabama, and I went to the University of Tennessee. We met while working in a stationery store about 5 years ago, and while we are complete opposites, we knew we balanced each other out and would make a great team. What we DID share was a creative vision and a DREAM!!!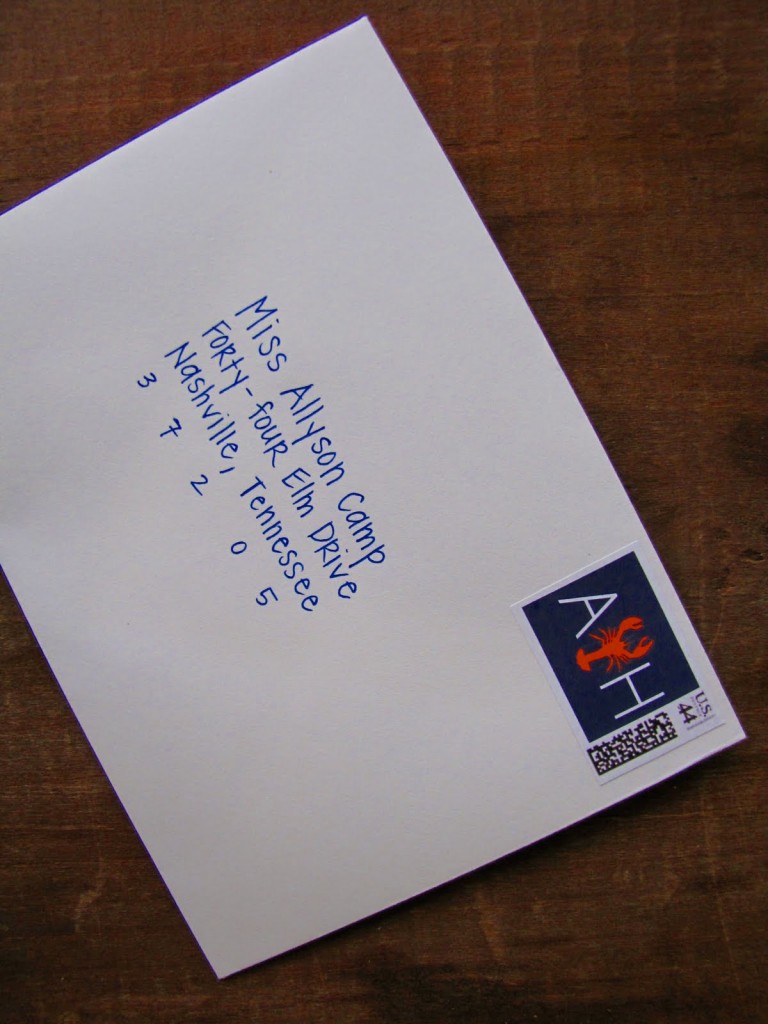 They even do custom stamps! Already know what my design is going to be!
2) Where do ya'll hope to see your business going?
We want to maintain our custom services we do with moms, brides, other small businesses, and yet continue to grow the wholesale retail side of the business. We want to be carried in hundreds of stores across the country. The large scale picture would be to expand into a home line with Nico and Lala fabric, wall hangings, etc. But that is a LONG way down the line!!! 🙂 We'll stick to paper for now! HA!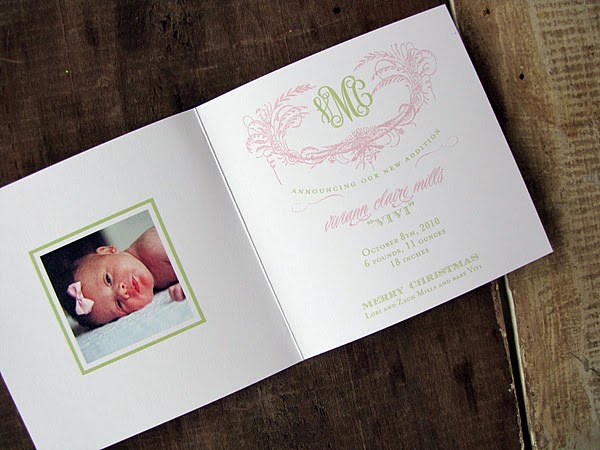 3) Where do ya'll find inspiration?
I would say we find inspiration in life and the things around us–whether that be a menu at a cool new restaurant (we love menus), or a pattern on a funky shirt, or even the cover of a magazine! As you can tell, we are a huge fan of bright colors so color inspires us as well. Oh, and LOVE fabric stores.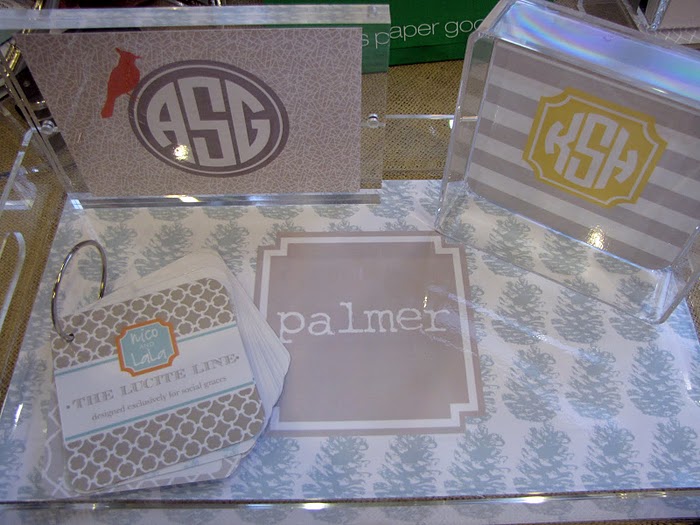 4) What has surprised you the most about the business?
We would have to say the amount of children's parties we do! We have been overwhelmed with the amount of moms who have "heard from a friend" about us and how word has spread for us in that way, in regards to birthday parties. We love it especially because most of the time we get to work on the project as we prefer; beginning with the invitation, creating a look and "brand" for the party and then doing all signage, favors, etc. Moms allow us to be so much more creative than your average customer, and also we guess we didn't think about it because we don't have children of our own! One day! And we can promise you they will have the cutest parties in America! 🙂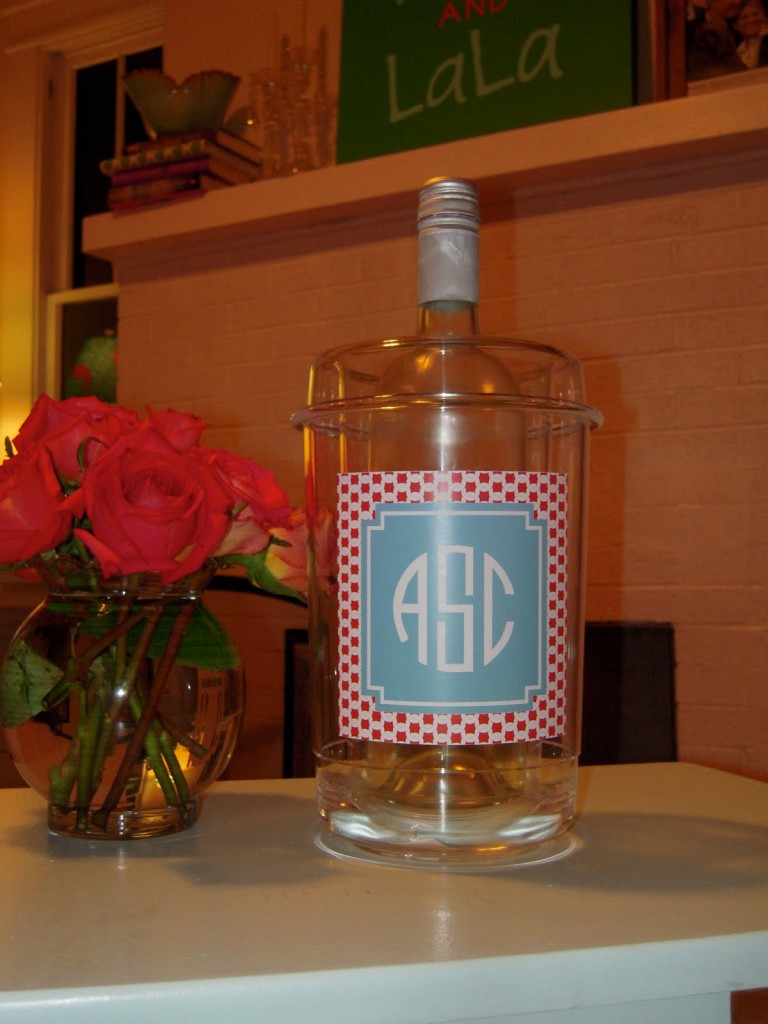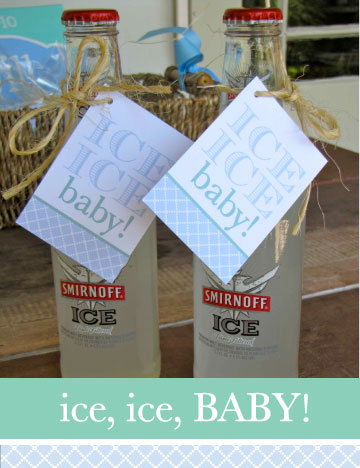 Whether you're shopping for baby shower invitations, birth announcements, wedding decorations, logo design, birthday party themes for the kids or just a few gifts, our newest sponsor Nico and Lala is sure to have a design that suits your tastes. Visit Nico and Lala's Shop to see what else they have been up to and make sure to enter the giveaway below for a chance to win a free catchall and luggage tag.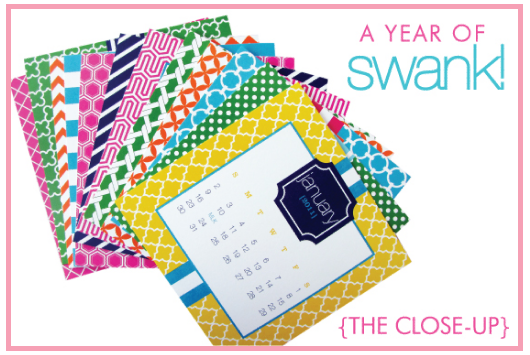 Giveaway Rules: Leave a separate comment for each entry. Giveaway will end 4/22/11
1. Follow Kitchen Belleicious via GFC- if you are already a follower just let me know so
2. Visit Nico and Lala's blog and follow them
3. Follow Belleicious Kids
4. Like Nico and Lala on facebook
5. Follow Nico and Lala on twitter
6. Like Kitchen Belleicious and Belleicious Kids on facebook
7. Tweet about the giveaway
8. Follow Kitchen Belleicious on twitter
54HQ28WFMQ3E