Pasta
Sun-dried Tomato, Spinach & Artichoke Wonton Lasagna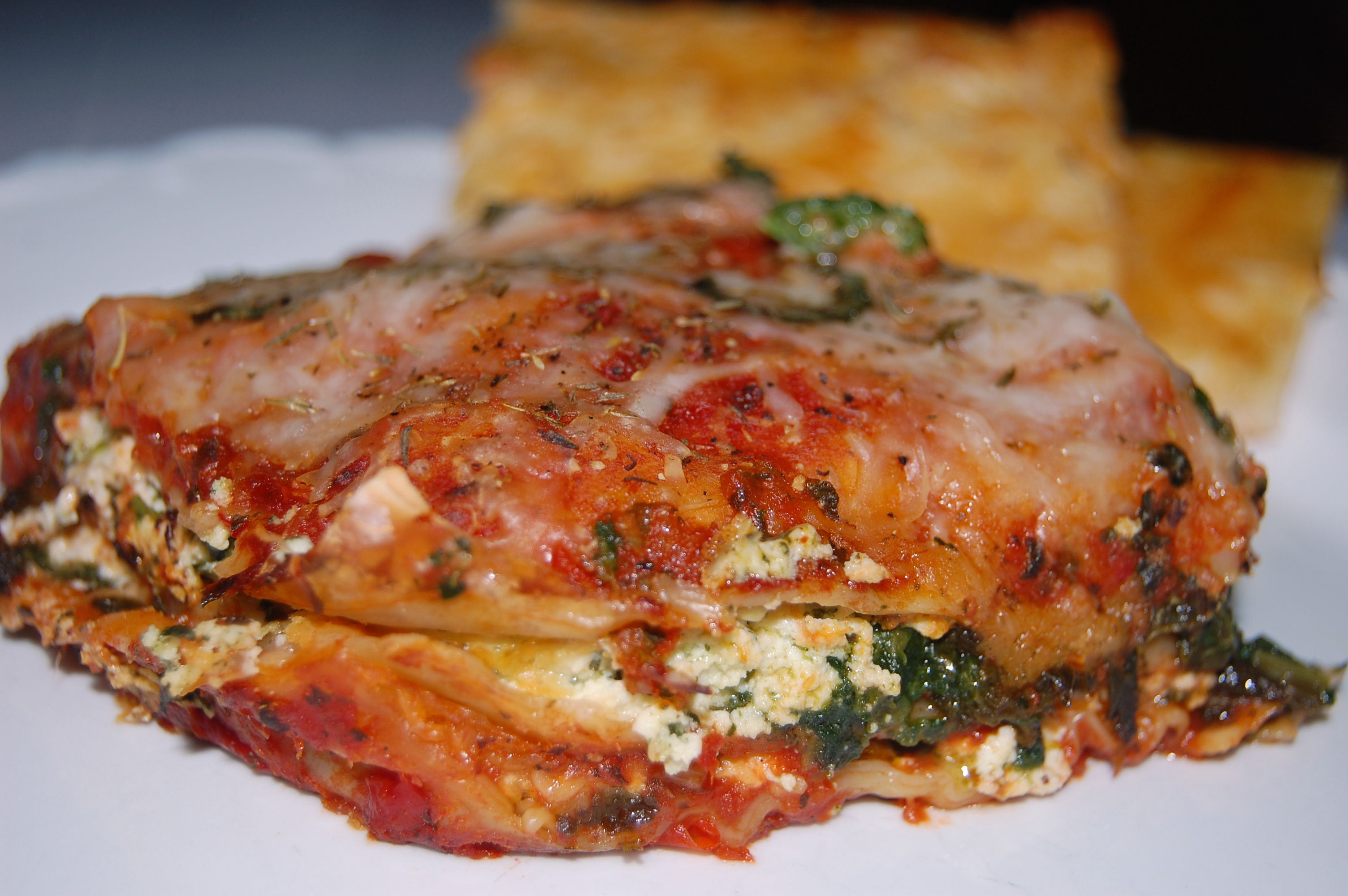 I saw a recipe just last week for wonton lasagna from my friend Erica over at Itsy's Kitchen. This girl is a cutie with her pregnant belly and her pregnant cravings are hands down exceptional when it comes to the idea of wonton lasagna. Now we all know I like to make a recipe my own and mix and mingle ingredients that normally not dance together at a party so I took the idea and inspiration of Erica's wonton lasagna and made it Belleicious!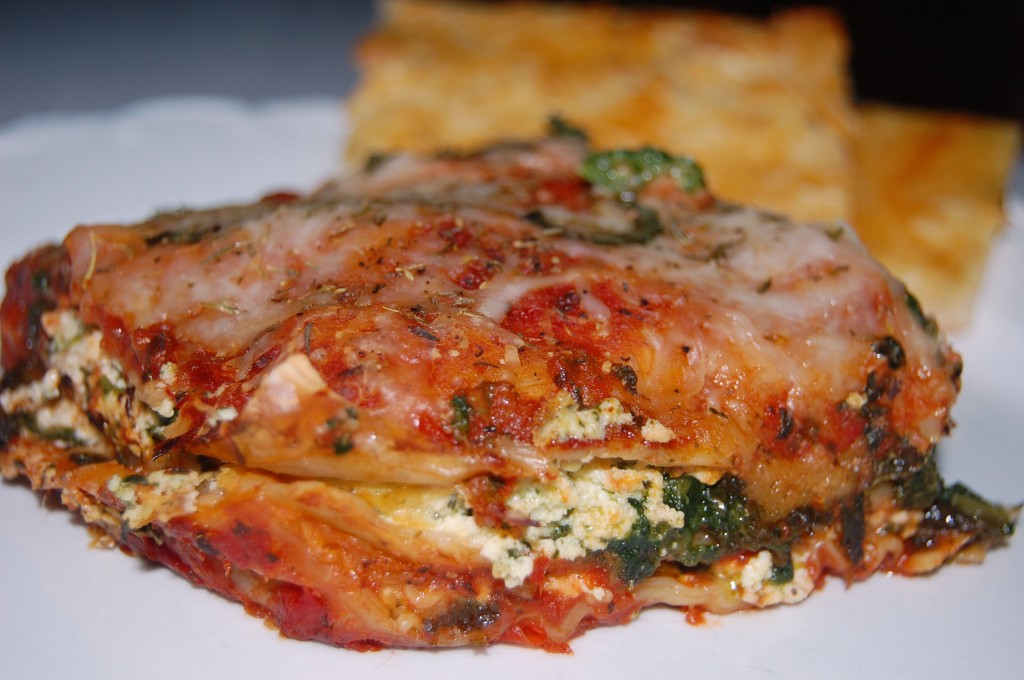 First things first, let me say it was completely new to me that you could even make lasagna using wontons. Of course!  It makes since now after the fact, but I had never thought of it before and I wish I had been that person to create this masterpiece from the beginning. Alas, I wasn't the inventor but I am the creator of the most delicious insanely flavorful wonton lasgna you have ever put in your mouth- not to mention EASY,EASY,EASY!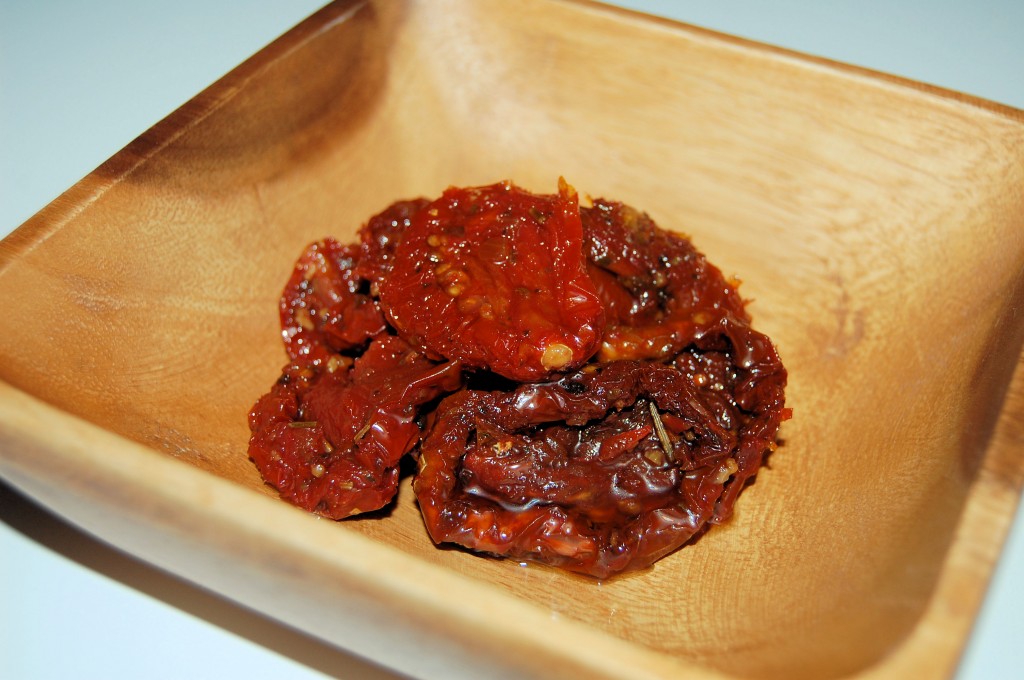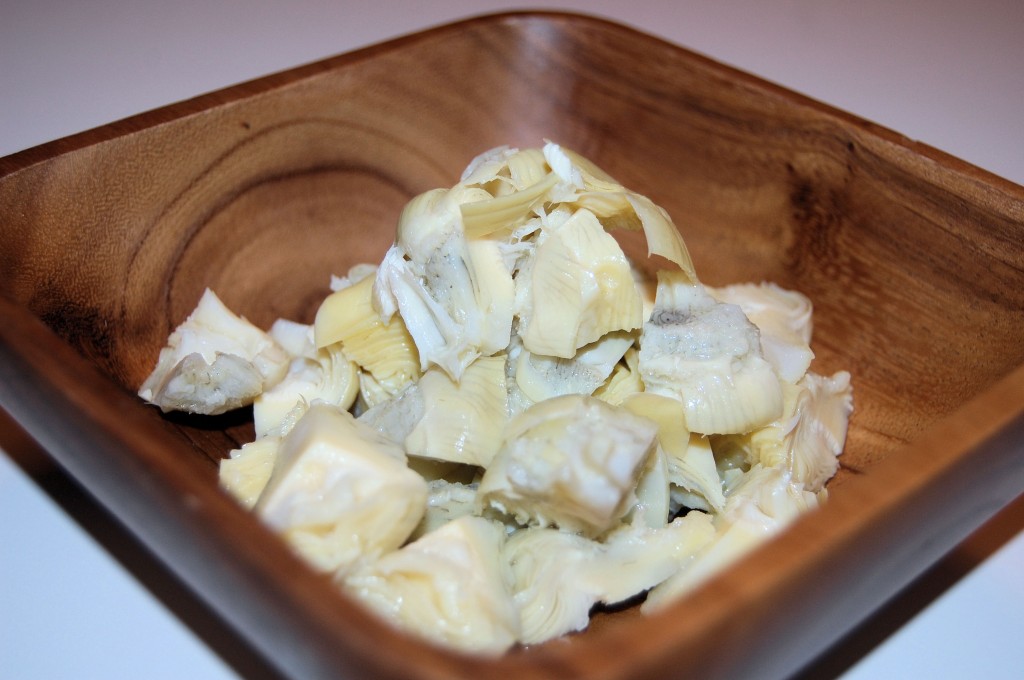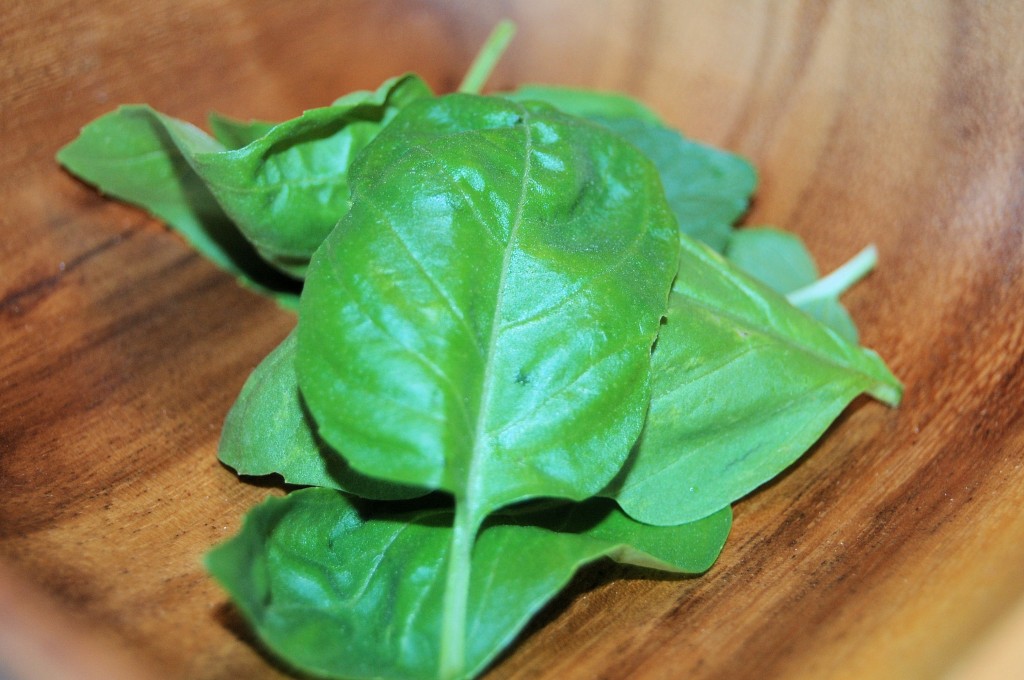 It was a Friday that I decided to make this dish and I knew the hubby couldn't eat meat because of Lent, so I decided to do a veggie take on the dish and use garlic sauteed spinach with sun-dried tomatoes and artichokes. The sauce was a red pepper infused marinara sauce that just popped with a hint of spiciness. It was the perfect accompaniment to the veggies. The artichokes gave a meatiness to the dish but I do have to say I had about 3 large servings before enough was enough for me! LOL! So what about the ricotta? I am so glad you asked! I gave myself a little pat on the back for thinking of this one idea because it just kicked the whole dish up a notch. For the ricotta filling I used freshly chopped thyme and fennel with about a tsp or two of the juice from the can of sun-dried tomatoes. Note: Always buy the sun-dried tomatoes in the can of olive oil not just simply in a  package . The olive oil has a nice infused flavor of sun-dried tomatoes and can be used for so many different things. Same with jalapeño juice. If you have to use jarred jalapeños. Keep the juice even after the jalapeños are gone!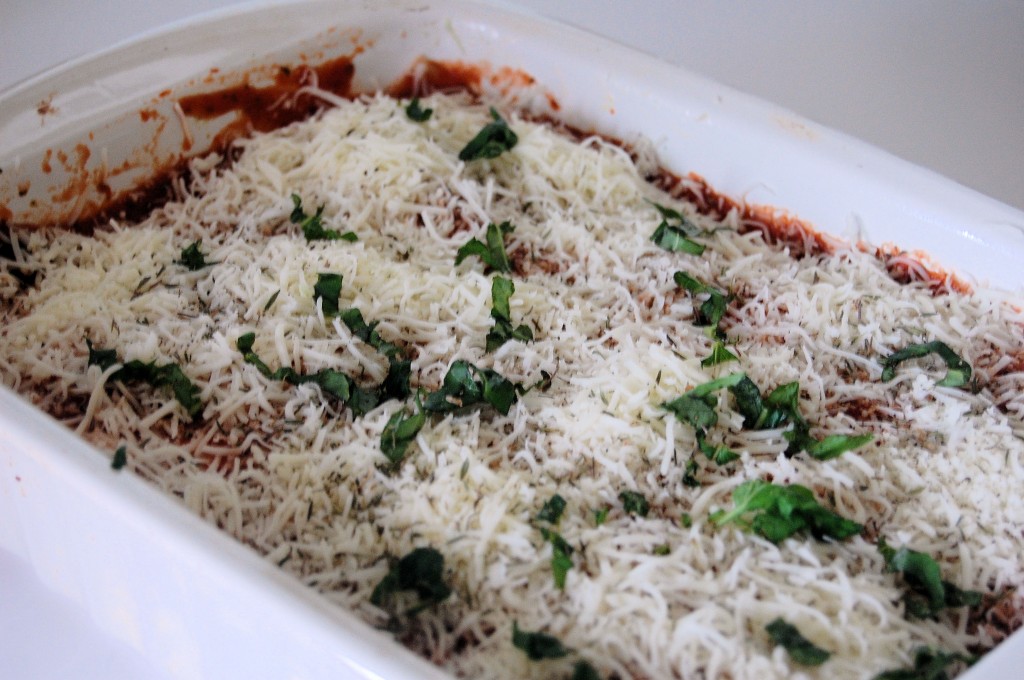 Nothing could have been easier than layering the lasagna. I made EVERYTHING and I do mean I made everything before hand that morning so at lunch I could pull it all together and pop it in the fridge only to take it out 30 minutes prior to dinner and bake. Can we say yes? There was no worrying do I use the no boil or boil lasagna sheets. I took my cute little wonton wrappers and in pairs of two sheets I placed them over the sauce, layered it with sun-dried tomatoes, ricotta cheese mixture and artichokes and hit the repeat button 2 more times. Incorporating Havarti and smoked mozzarella cheese into the dish and on top was the final touch to an already fantastic dish.
I will be submitting this dish to Presto Pasta Nights this week which will be hosted at Sweet Artichoke.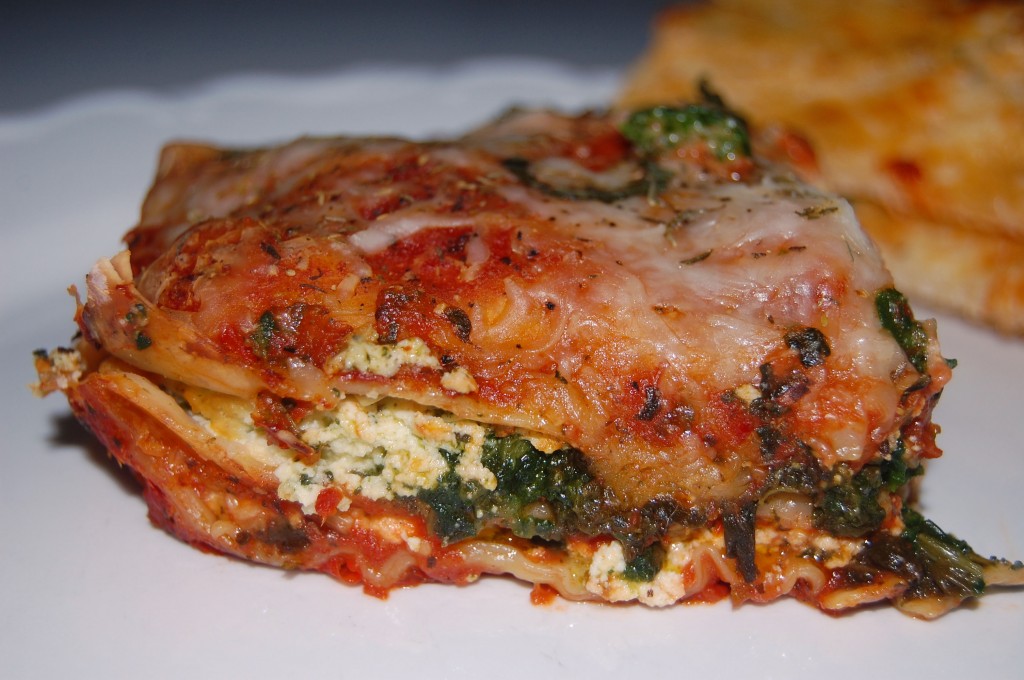 2 things before ya'll go: For the giveaways conducted on this site I always email the winners privately and communicate that way. I have found it was easier than remembering to announce the winners on each post. I just wanted to tell you all that. Secondly, don't forget about the Recipe Challenge next Wed. It is going to be tons of fun this time around. I have not made my dish but plan to do so on Friday. I am kinda nervous about it! If you want to participate simply send me a pic of your post and or come by that day and enter your post in the new LINKY widget I will have for ya'll. Don't forget to mention the Recipe Challenge in your post that Wed and link back to me- as I will do the same for you! Get your thinking caps on and surprise yourself and me with what you can do!
[print_this]
Sun-dried Tomato, Spinach & Artichoke Wonton Lasagna
Ingredients:
1 package of wonton wrappers
1 package of frozen spinach
3 cloves of garlic, minced
1 jar of sun-dried tomatoes packed in olive oil, roughly chopped
10 ounces of artichoke hearts, roughly chopped
3 TBSP each of fresh basil, thyme and fennel
12 ounces of ricotta cheese
2 tsp of the sun-dried tomato olive oil juice
1 cup smoked mozzarella cheese, shredded
1 cup Havarti cheese, shredded
1 1/2 tsp salt and pepper each
For the Red Pepper Marinara Sauce:
1 large can of crushed tomatoes
1 TBSP Spanish thyme
1 tsp salt and pepper each
1 tsp garlic powder
1 tsp cajun seasoning
1 jar of roasted red bell peppers
Directions:
Make your sauce by roughly chopping the roasted red peppers and simmering them in a large sauce pan with the crushed tomatoes, minced garlic and the rest of the ingredients. You could add in the flavor of onions, celery,etc but I just wanted to keep it simple. Bring to a boil then simmer for 30 minutes.
Meanwhile we can make the ricotta cheese mixture. Mix your ricotta cheese with 1-2 tsp of the sun-dried tomato oil, the 3 TBSP of thyme, fennel and basil and 1 tsp of salt and pepper each. Set aside.
Saute your spinach in 3 cloves of garlic for 6-8 minutes. Set aside to cool.
Spread a thin layer of the sauce on the bottom of the baking dish. Top with a layer of wonton wrappers (double the wrappers up for one layer). Spread with the spinach then ricotta cheese mixture, followed by the sun-dried tomatoes, artichokes, and lastly shredded cheese. Repeat with sauce, wrappers, spinach, ricotta cheese and veggies. Ending with a layer of wonton wrappers then sauce then shredded cheese.
Bake, covered with foil for 30 minutes. Remove foil and bake for another 10 minutes until bubbly and golden brown. Let rest for 5 minutes before serving.
[/print_this]