I can't stand it. It is not even May yet and the sight of fresh strawberries, lemons, plums and peaches are driving me into a no holds bar, Hubby-you better get ready to eat some fruit type of cooking gear. I just can't stop! I have a list- a long list- of fresh summer desserts just waiting to grace the pages of this blog like Nutella Whipped Cream Ladyfinger Peach Parfaits or Olive Oil Plum Cake. I am trying however to brace myself and go slow- baby steps to sharing all these fabulous treats with you.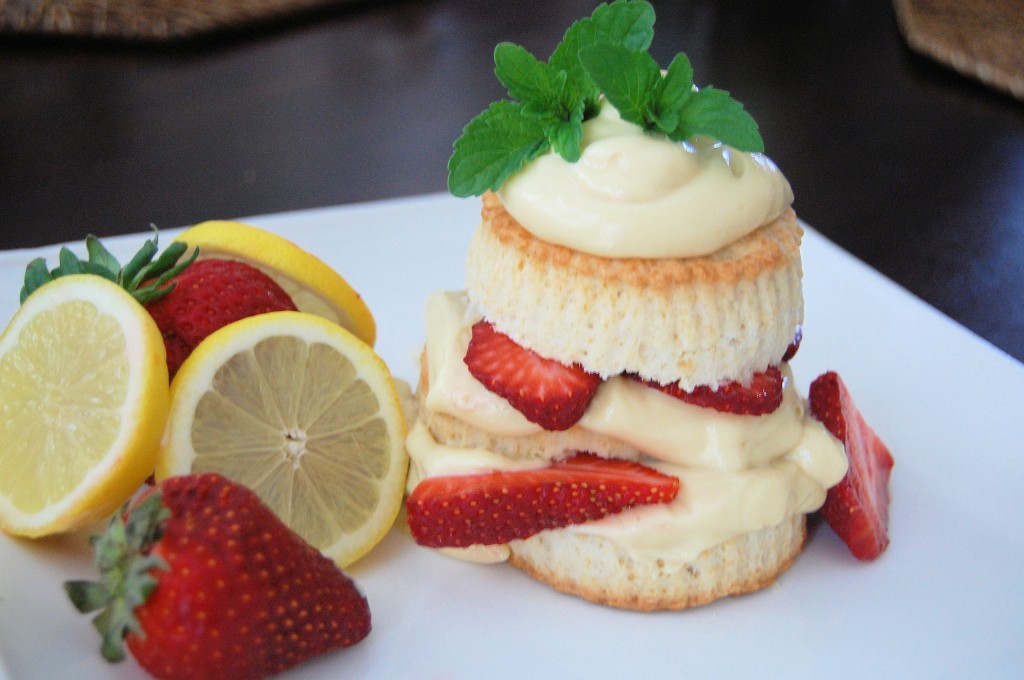 I was just minding my own business the other day in the grocery store (yes, I know I was at the store yet again) when lo and behold there were the most beautiful bright red strawberries just staring me in the face. I thought to myself, are these real? Is this just a hallucination? I mean, it's only April for goodness sake. Then I realized I live in Texas and strawberry season begins in April with annual strawberry festivals held in just about every small town you can.  I quickly grabbed not one pint but three and happily headed to get the rest of the things I actually came for.
My sweet sweet husband gave me a wonderful new cookbook for Christmas called My Southern Way and I absolutely love it. It has amazing recipes using local ingredients and my favorite part is it motivates me to try using as many local foods in my cooking as I can. With that said their was this to die for recipe using lemon whipped topping with a fresh fruit tart but I wasn't feeling tarty that day so I decided to use the lemon whipped cream recipe plus a few additions of my own and then make my grandmother's old fashion shortcakes adding another level of flavor by incorporating brown sugar.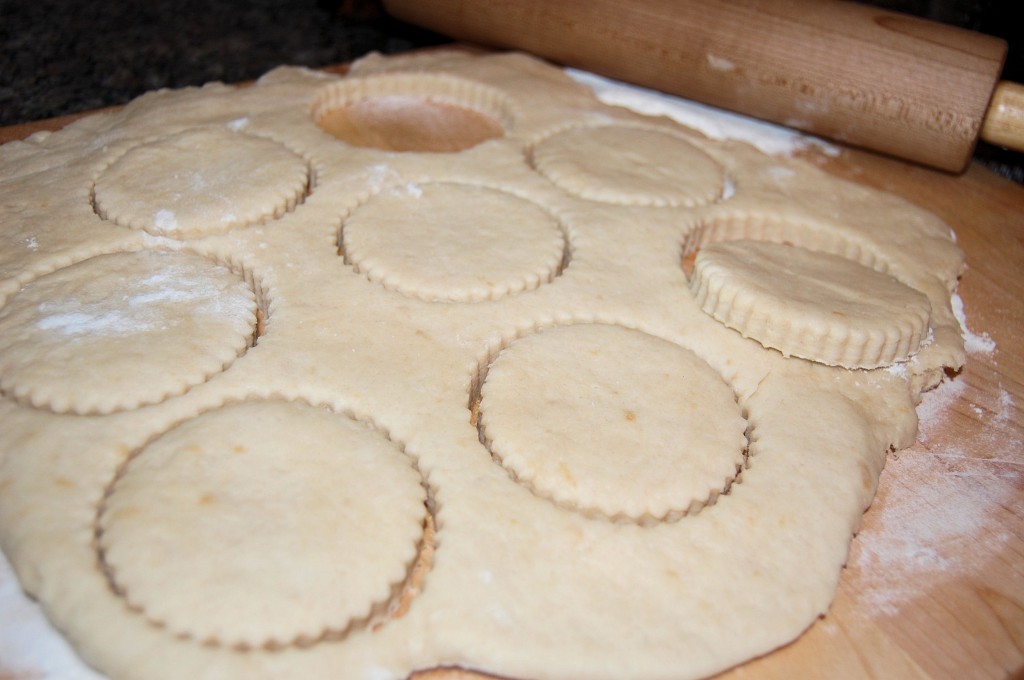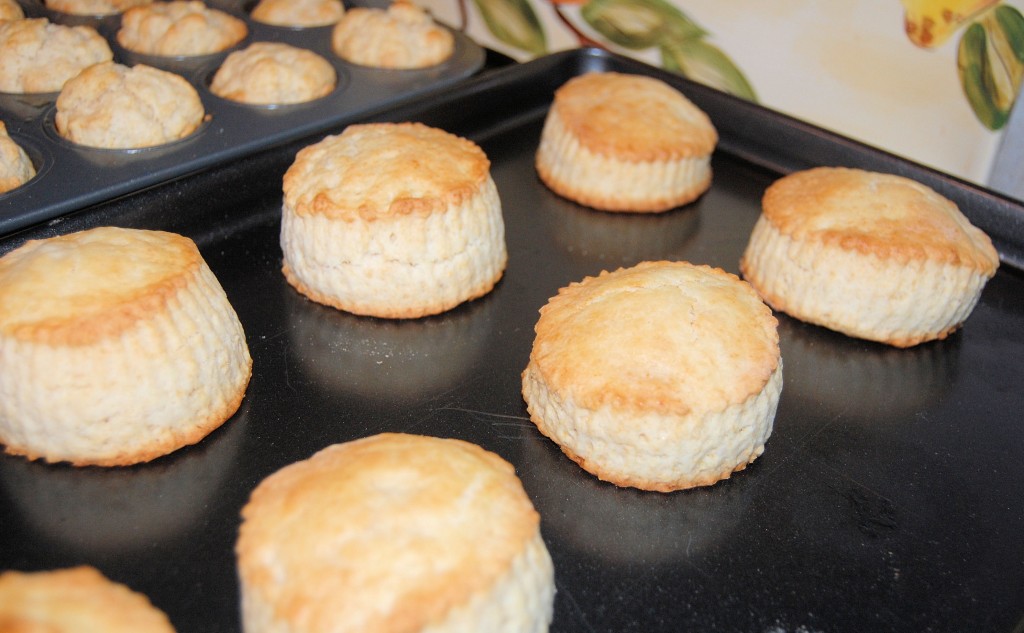 AMAZING! A fresh sweet bite of summer. I know its not summer yet but it will certainly feel like summer after eating this dessert. My secret ingredient was balsamic vinegar! Yep, I like to add a touch of balsamic vinegar whenever I can. I didn't want to take away from the freshness and simplicity of the dish though so I just marinated the strawberries in a few dashes of the balsamic vinegar and sugar before serving on the plate! A keeper and  A must try!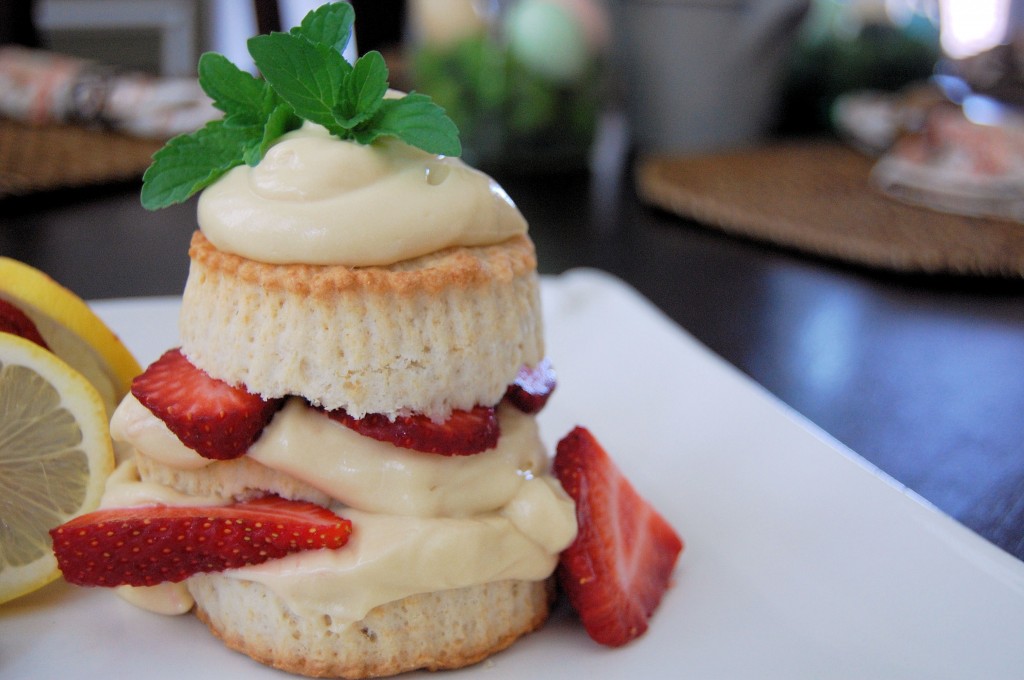 [print_this]
Brown Sugar Shortcakes with Balsamic Strawberries &
Lemon Cream
Ingredients:
3 1/2 cups AP flour
1/3 cup brown sugar
1 tsp baking powder
1 tsp sea salt
1 1/2 sticks of chilled unsalted butter, cut into cubes
1 tsp vanilla extract
1/2 tsp fresh lemon juice
1 cup heavy cream
1/2 cup milk
1 pint of fresh strawberries, sliced and combined with a dash of balsamic vinegar and a tsp of sugar
For the Whipped Topping
1 cup heavy whipping cream
2 tablespoons sugar
1 tablespoon finely grated lemon peel
2 TBSP of carbonated lemon water ( I use Whole Foods Lemon Italian Sparking Water)
1 cup fresh, washed strawberries and lemons
Directions:
Place the flour, salt, baking powder and sugar in your food processor or a large mixing bowl. Combine the dry ingredients with your fork and then add the butter and cut into the flour mixture with a pastry blender or mix on low with your stand mixer until it resembles coarse meal. Add the vanilla extract, fresh lemon juice and cut into the mixture. Add the heavy cream and milk and mix until just combined. Turn onto a lightly floured surface and knead a few times. Roll into a large rectangle approx 3/4 inch thick. Using a 2′"  or 3″ biscuit cutter cut as many shapes as you can. Place the rounds on a baking sheet and brush with a little heavy cream. Bake at 400 for 15-20 minutes until the tops are slightly golden brown. Brush with a little melted butter once out of the oven and serve with sliced strawberries and lemon whipped cream.
To prepare the whipped cream, combine the whipping cream, sugar, grated lemon peel, lemon water and a dash of salt in a chilled bowl and beat with an electric mixer until soft peaks form.
[/print_this]