So this was my first time to take the plunge and buy saffron. It is not a tricky spice it is a pricey spice and not until recent inspiration from Cook's Country did I think it was worth the mula. I have always tried to mimic the color of saffron by using turmeric (also known as 'poor man's saffron'). Like most spices, saffron and turmeric both have incredible health benefits. However, I can attest that nothing bets the original color, taste and aroma of the original and fabulous spice of saffron. Saffron is subtle with a  floral aroma and hint of honey and hay-like flavors that just pop and scream FRESH!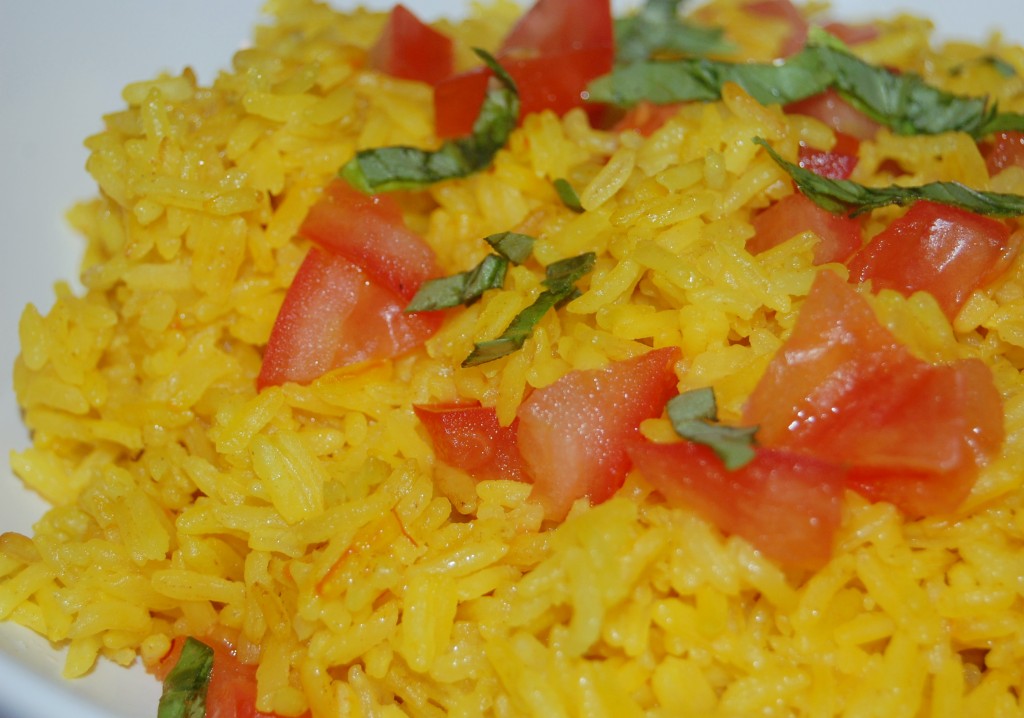 I was making sausage stuffed zucchini boats (recipe next week) using a mix of different Indian inspired spices and I thought that I would accompany it with a light side of saffron infused rice with lemon, basil and tomatoes. It is an effortless dish but in the end everyone will simply marvel at what you have accomplished. Some people take cooking rice way to seriously and can actually ruin the texture of the rice by paying too much attention to it. Instead, let the hot water and pot do the job for you. Just rinse your rice, bring it to a boil, pop on the lid and turn down to low for 15-20 minutes. It really is so simple and you don't need one of those fancy rice cooker either. Below are just a few helpful tips to make perfect rice each and every time!
5 Easy Tips to Perfect Rice:
1. Rinse your Rice (always)
2. Measure out correct amount of water. Rule of thumb: 1 1/2 to 1 3/4 cup water to 1 cup of rice. If you want fluffier rice then use a tad less than the recipe calls for.
3. Add 1 tsp of canola oil in the water before boiling the rice. This will separate all the rice grains after cooking.
4. Do not disturb the rice while it is cooking. Hands off the utensil. It doesn't need your help to cook! LOL!
5. Fluff your rice with a fork, not a spoon, and by all means to do stir it all up. Rice doesn't like a spoon!
Now you can get all fancy and cook your saffron in different types of broth and veggies but to keep it simple and clean see my recipe below and you will be amazed at your new found friend: Saffron!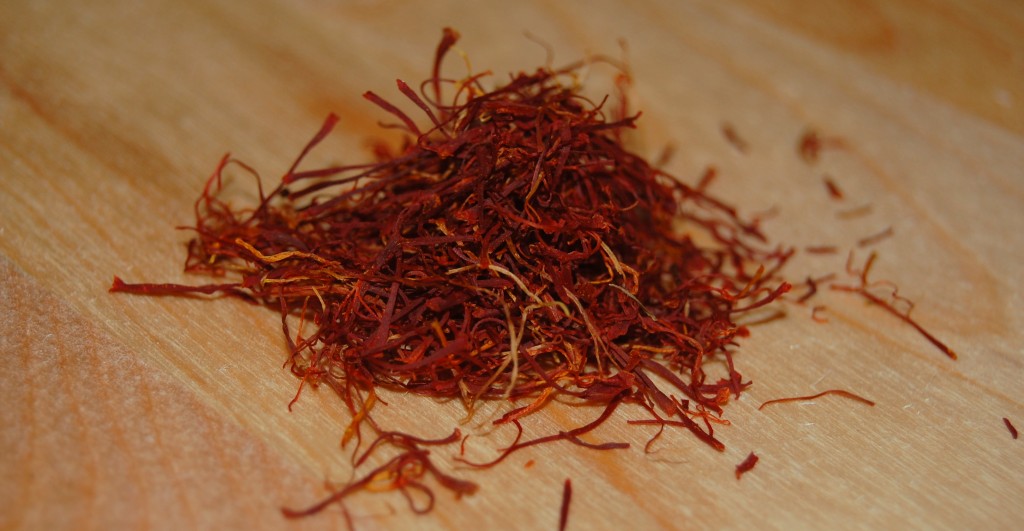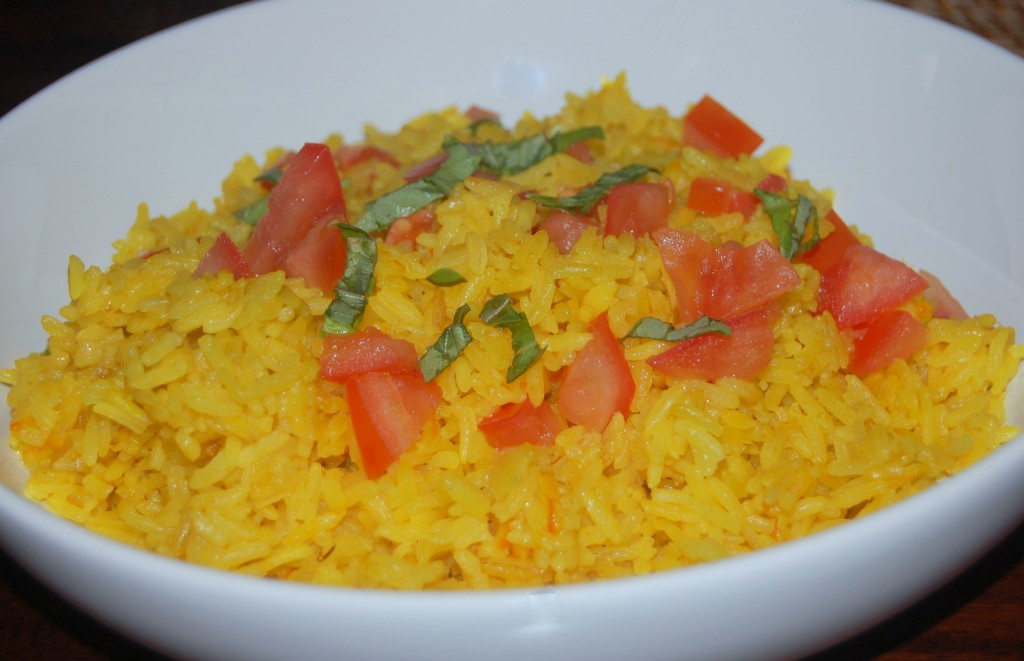 [print_this]
Saffron Infused Rice with Basil, Lemon and Tomatoes
Ingredients:
2 cups basmati rice
2 pinches of saffron plus 1/4 cup water for soaking
3 1/4 cups water
Zest of 1 lemon
2 TBSP basil, chopped
1 large tomato- juiced and diced
1 tsp salt
1 tsp turmeric
2 TBSP butter
Directions:
First rinse your rice and then drain. Place your saffron threads in the 1/4 cup water and allow to soak for 10 minutes. Now, place all ingredients except for the lemon zest, basil and tomatoes into a large pot, stir and bring to a boil. Reduce heat to low and cover (without stirring) for 15-20 minutes.
Place your rice along with the lemon zest, tomatoes and basil and fluff with a fork. Serve warm.
[/print_this]