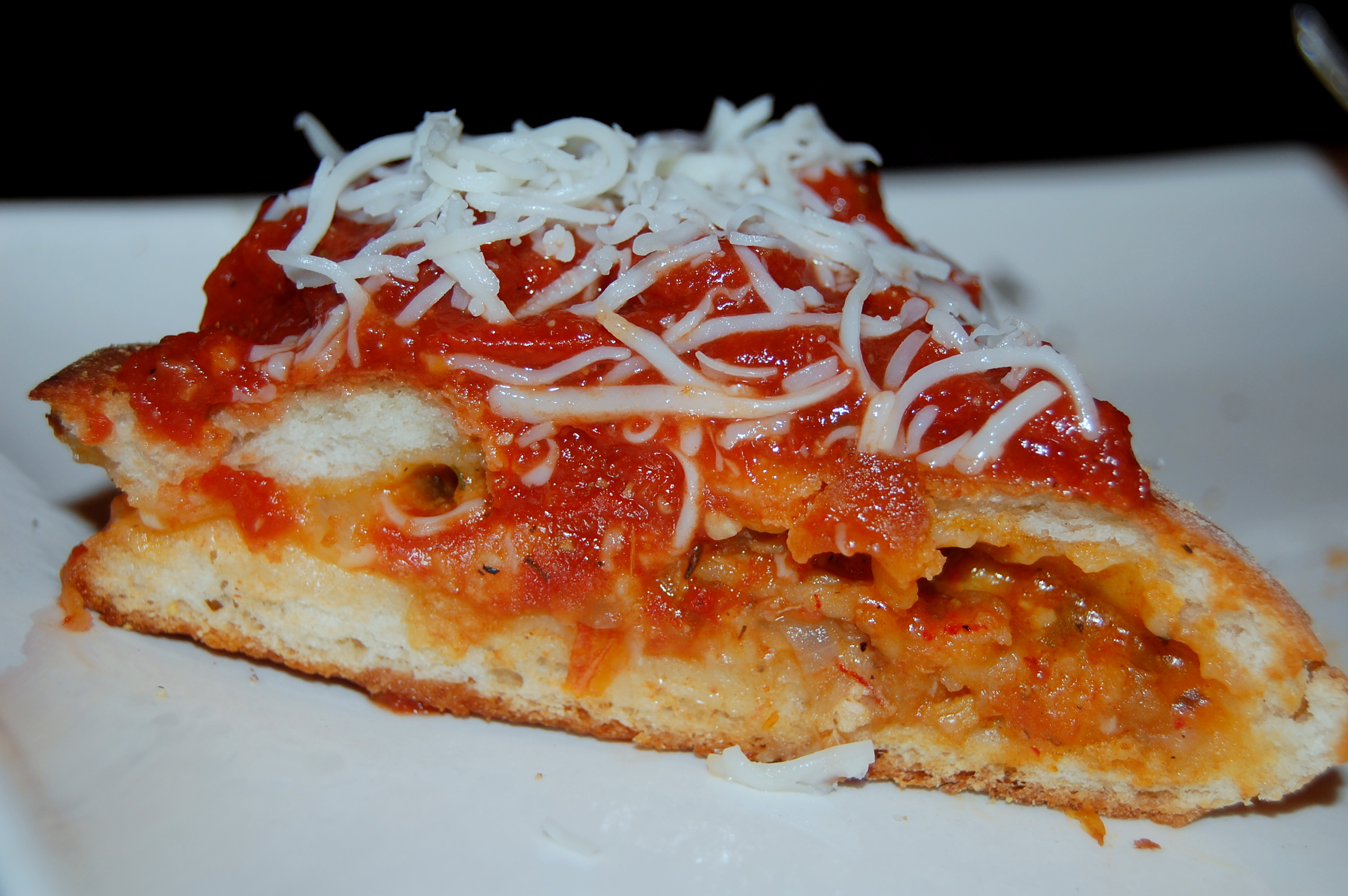 No you didn't fall off the wagon and hit your head- I really did say Crawfish Calazone! I figure if you can use seafood with pasta than by all means you should be able to use seafood with pizza dough, so I opted to stuff my homemade pizza dough with a tomato and basil based crawfish cream sauce and load it down with veggies, olives and cheese. I am sure after trying this all Italian lovers will agree this is hands down AMAZING!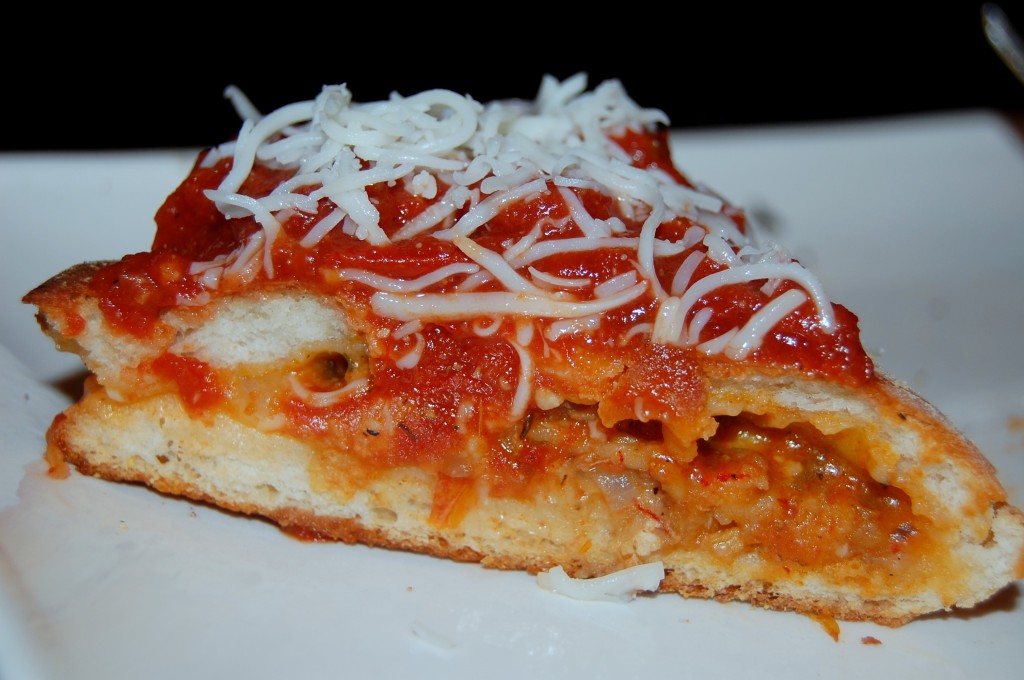 Now the real reason behind this dish is the shear fact that my husband and I are going crazy for crawfish. Crawfish season could not get here any sooner and we are becoming very impatient. Any day now I can picture my husband coming home one weekend from Louisiana with his tailgate dragging along the road because it is stuffed to the brim with bags of crawfish. Did I show you his latest purchase?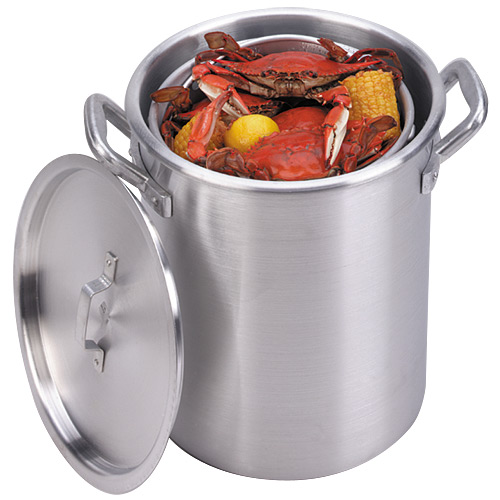 Yep, a crawfish pot! Here's the thing- we are from Louisiana but we live here in Texas, and no hard feelings fellow Texans but ya'll just don't do crawfish the way we do back home. We like our meat to soak up all the flavor by boiling them in a huge pot of seasonings whereas (in most places we have been to in Texas) the boiled crawfish is just boiled in crab boil and then toss in a huge pot of seasonings which coats the shells to no end. This can get ugly and messy when you have a group of hungry crawfish starved people all tearing away at the shells. However, everyone does things differently and crawfish is no exception, so here's to all types of boiled crawfish!
I promise to give you a boiled crawfish recipe on this blog come April/May but for now all I have is an exceptional replacement called a Crawfish Calazone. It's spicy, rich and comforting. Think Chunky Crawfish Etouffee stuffed inside a piece of bread. But not just any ordinary bread- sweet and delicate pizza dough! By all means feel free to use store-bought pizza dough but I truly have found that Tyler's Ultimate Pizza Dough is the best out there and so easy to work with. Hope you enjoy!
P.S.  It's what you are all dying to know! The winner of the Cupcake Swirl Giveaway! Drum roll please………Lisa from Berk's Girl. Congrats Lisa, I am so happy for you, please email me with your contact info so I can forward to Cupcake Swirl.  Oh for those who didn't win, stay tuned I have the perfect giveaway coming up this week for the MEN in your life!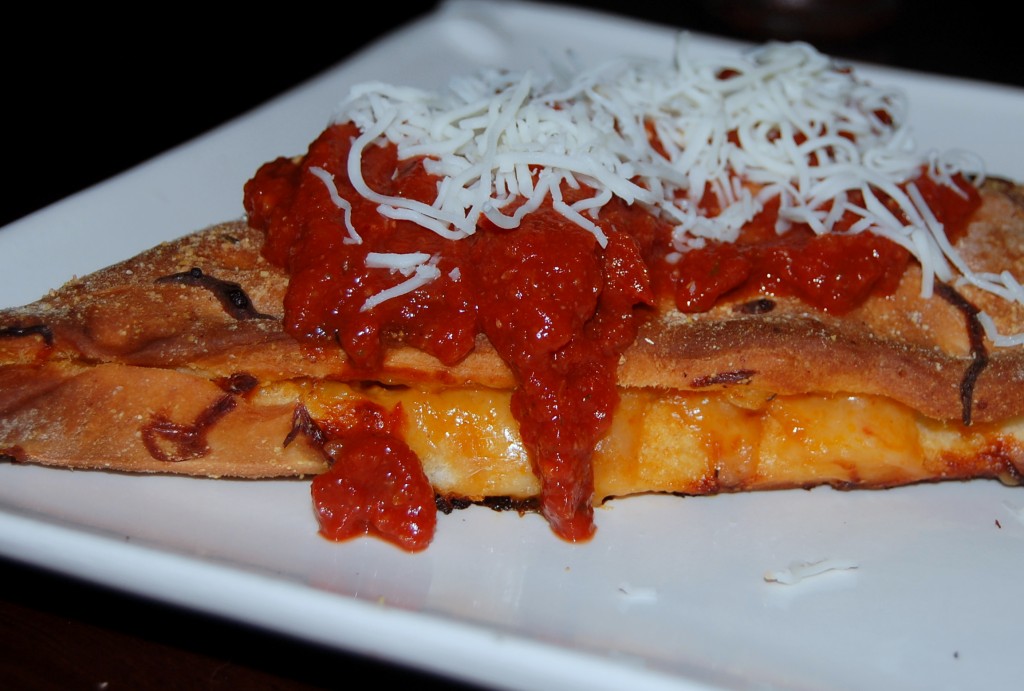 [print_this]
Spicy Crawfish Calazone
Ingredients:
Pizza Dough: ( by Tyler Florence)
1 package active dry yeast
1 teaspoon sugar
1 cup warm water
1 tablespoon kosher salt
Extra-virgin olive oil
3 cups AP flour and more for dusting
Crawfish Filling:
1 lb. frozen crawfish-thawed and drained
15 ounces can of crushed tomatoes
2 TBSP olive oil
1/2 cup heavy cream
1/2 cup onion, diced
2 tsp minced garlic
3 bay leaves
1 tsp salt and pepper each
1 tsp red pepper flakes
1/2 tsp Slap your Mama cajun seasoning
1/2 tsp paprika
1/2 tsp oregano
1 tsp Spanish thyme
8 ounces of fresh pitted olives
1/2 cup monterry pepper jack cheese
2 cups grated mozzarella cheese
Marinara sauce for topping ( I just used store-bought, I can't do everything! LOL!)
Directions:
First start off by making your filling so it can be cooling down while your make the pizza dough. Saute the onions and garlic in the olive oil over medium heat until tender-5 minutes. Add the crawfish and the crushed tomatoes. Mix in all of the seasonings including the bay leaves and bring to a simmer. Slowly stir in the heavy cream and simmer for 10 minutes. Set aside to cool.
Meanwhile, in the bowl of a standing electric mixer fitted with a dough hook, combine the yeast, sugar, and warm water; stir gently to dissolve. Let the mixture stand until the yeast comes alive and starts to foam, about 5 to 10 minutes. Turn the mixer on low and add the salt and 2 tablespoons of olive oil. Add the flour, a little at a time, mixing at the lowest speed until all the flour has been incorporated. When the dough starts to come together, increase the speed to medium; stop the machine periodically to scrape the dough off the hook. Get a feel for the dough by squeezing a small amount together: if it's crumbly, add more water; if it's sticky, add more flour – 1 tablespoon at a time. Mix until the dough gathers into a ball, this should take about 5 minutes.
Turn the dough out onto a lightly floured surface and fold it over itself a few times; kneading until it's smooth and elastic. Form the dough into a round and place in a lightly oiled bowl, turn it over to coat. Cover with plastic wrap and let it rise in a warm spot, about 1 hour. Once the dough is domed and spongy, turn it out onto a lightly floured counter and using a pastry knife or pizza cuter, cut dough into 4 equal circles.
Spoon 1/4 of the crawfish filling on one side of each circle and fold the unfilled side of the dough over the filling. Using the tines of a fork, press the edges of the dough together to seal. Drizzle with olive oil. Using a paring knife, cut a 1/2-inch wide slit in the top layer of the dough. Bake at 450 for 15-20 minutes until golden brown on top. Serve with remaining mozzarella and spoons of marinara sauce on top.
[/print_this]