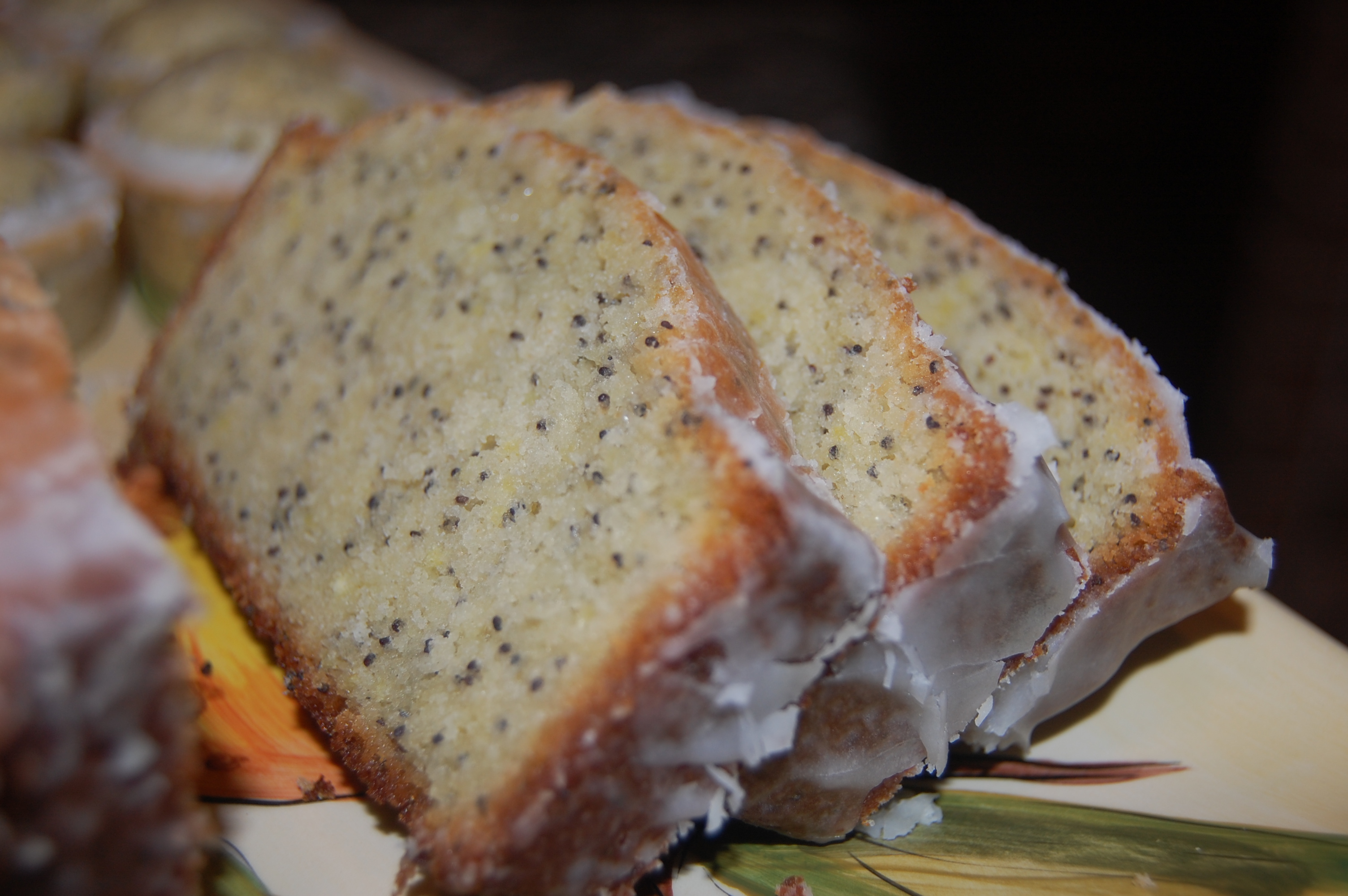 Oh the memories of eating poppy seed bread from my hometown bakery! Sweet sweet memories that will always be cherished but that will never again be able to had. I grew in Lake Providence, La where the Old Dutch Bakery was a cherished store full of sweet treats, exceptional salads and cakes and of course, Fried Chicken. Sadly it burned down a few years ago and the owners decided not to re-build, although I believe everyone in the town continues to BEG them to do so. I would say most of my friends loved the idea of going to the bakery before school to get donuts, kolaches or cookies but I went for the poppy seed bread. Shhh! Don't tell my mom but many times we would skip school after first break to grab something from the bakery! Hey, we were growing teenagers and we needed our energy! lol!
So needless to say every time I make or have poppy seed bread I am reminded of growing up in a small Louisiana town graced by the presence of the most outstanding bakery I have known. I don;t think I could ever beg enough or pay enough money to the sweet owners to fork over their treasured poppy seed recipe but I have spent the past 7 years trying to replicate that masterpiece and although I think I am almost there some part of me hopes I never will be!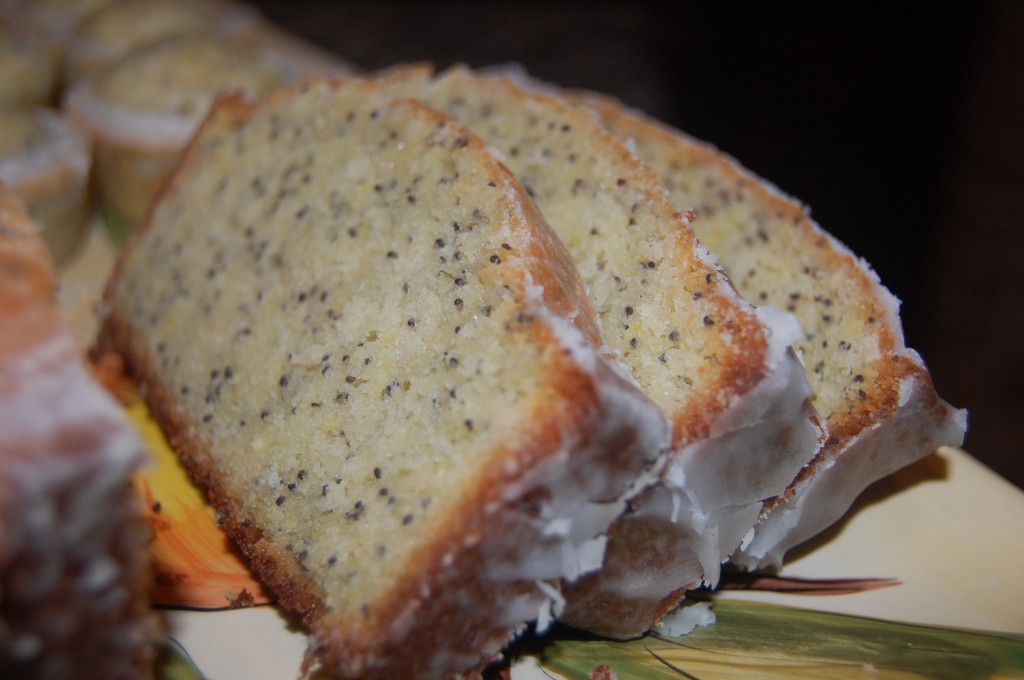 Here's to looking at a wonderful new Spring filled with lots of yummy fruits, vegetables, fun in the sun and of course, Lemon Poppy Seed Bread and Lemon Poppy Seed Muffins! (Note:  the recipe below can be made into either, which is exactly what I did!)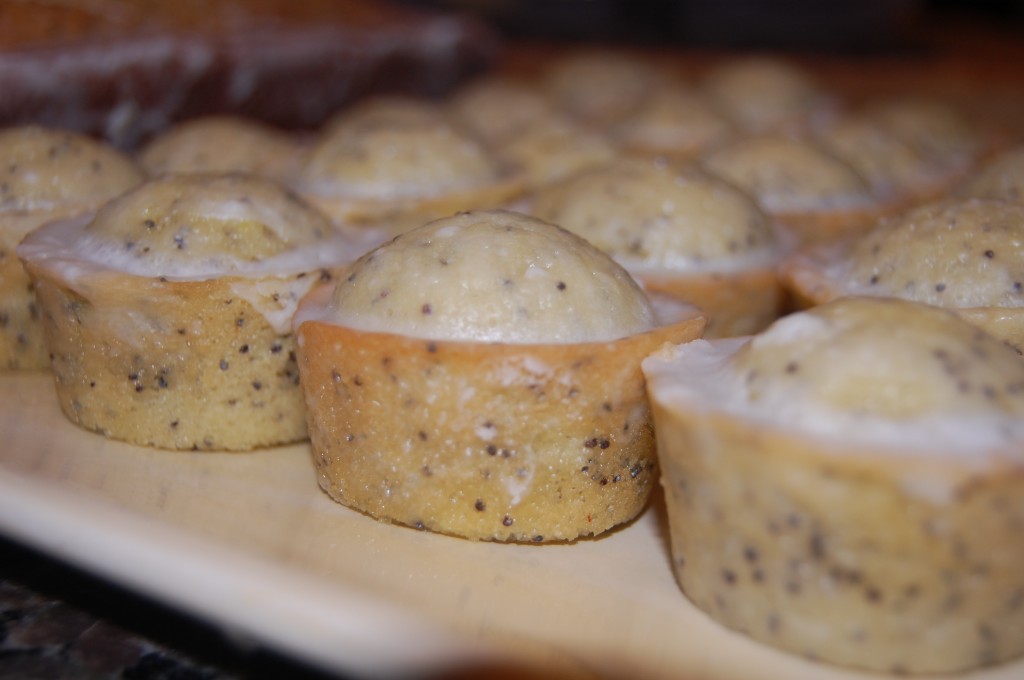 P.S. I have found the secret to moist and delicious poppy seed bread is half regular flour and half cake flour. So good!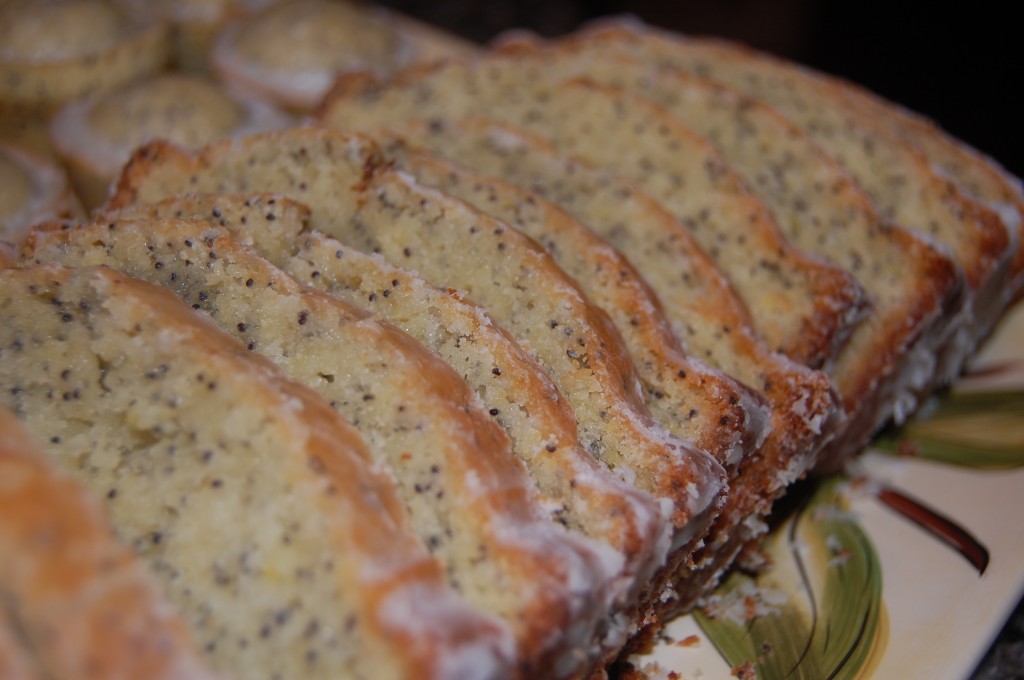 [print_this]
Lemon Poppy Seed Bread
Ingredients:
3 extra large eggs
12 TBSP unsalted butter, softened
1/4 cup buttermilk
1 cup AP flour
1/2 cup cake flour
1 tsp baking powder
1/4 tsp salt
1 tsp vanilla extract
1/2 tsp almond extract
3/4 cup sugar
1 TBSP Grated Lemon Zest
3 TSBP poppy seeds
Glaze:
1/4 Cup lemon juice Fresh Lemon Juice
1/3 Cup Sugar
2 cups powdered sugar
Directions:
In a separate bowl, whisk together the eggs, vanilla extract, and buttermilk. Set aside. Mix together the flours, salt, baking powder, poppy seeds and sugar til combined. In a large mixing bowl add 6 TBSP of softened butter, half of the dry ingredients and half of the egg mixture. Slowly begin beating and beat til just combined, 30 seconds. Repeat the process by adding the remaining 6 TBSP of softened butter the remaining egg mixture and the rest of the dry ingredients. Finish with the lemon zest and stir with a wooden spoon until all is incorporated. Pour batter into a greased loaf pan and bake at 350 for 30 minutes uncovered and 30 minutes covered with foil.
Meanwhile, in a small saucepan, bring the sugar and lemon juice to a boil, stirring until the sugar dissolves. Add the powdered sugar and mix well. Once the bread is done and cool to the touch drizzle the glaze all over the bread.
[/print_this]