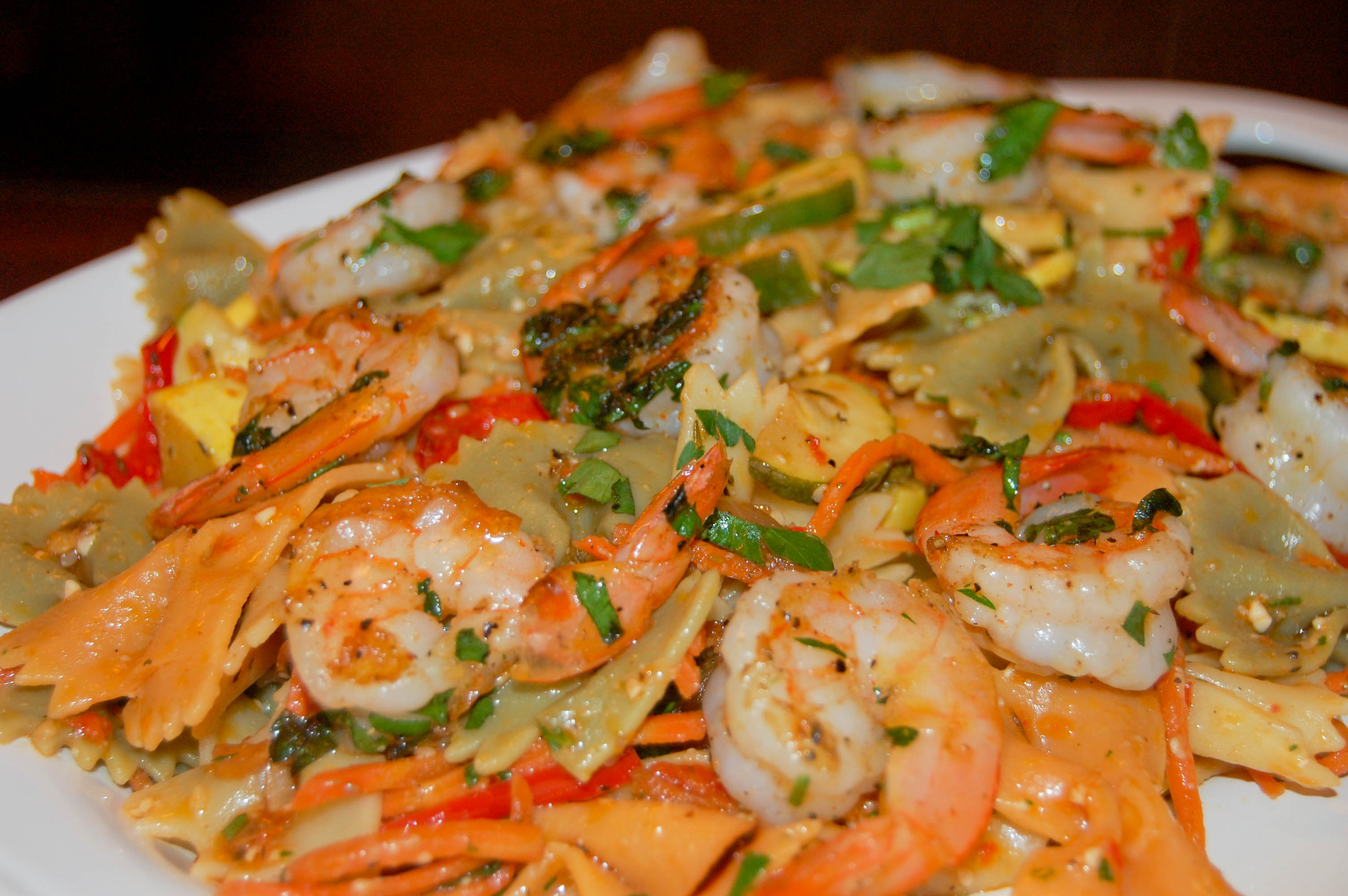 Pasta Primavera. A dish with simple ingredients that is so easy to prepare and can be prepared a number of different ways. My favorite thing about this pasta masterpiece is it can be done with or without meat, creamy or light dressing and any vegetables of your choice. If you've got it then use it! You know, you could also easily call this dish "get rid of the produce drawer pasta", alot like you do when you decide to make meatloaf! LOL!  This dinner is simple to prepare but the variety of veggies makes the flavors surprisingly complex.
Fresh and flavorful, this pasta primavera is chock full of vegetables and makes a wonderful dish for spring. I roasted carrots, squash, zucchini, onions and bell peppers to bring out their natural sweetness then tossed them with the pasta and a sun-dried tomato sauce.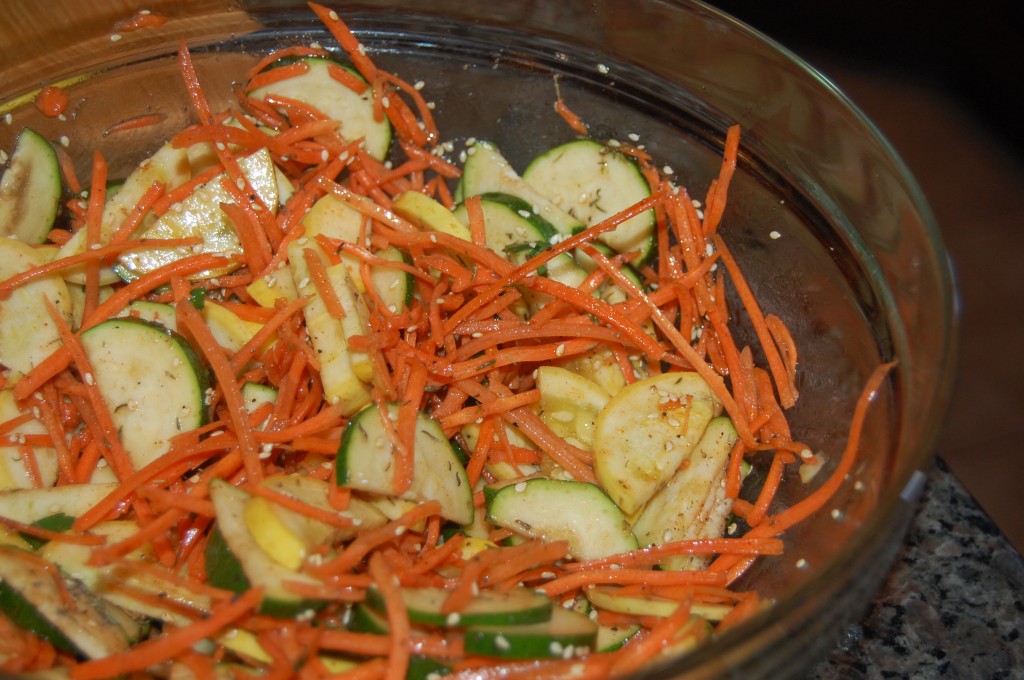 Make sure to separate your onions and bell peppers from the rest of the vegetables. Coat the carrots, zucchini, squash and eggplant with the balsamic vinegar, olive oil, salt, pepper, thyme, garlic powder  and sesame seeds (optional).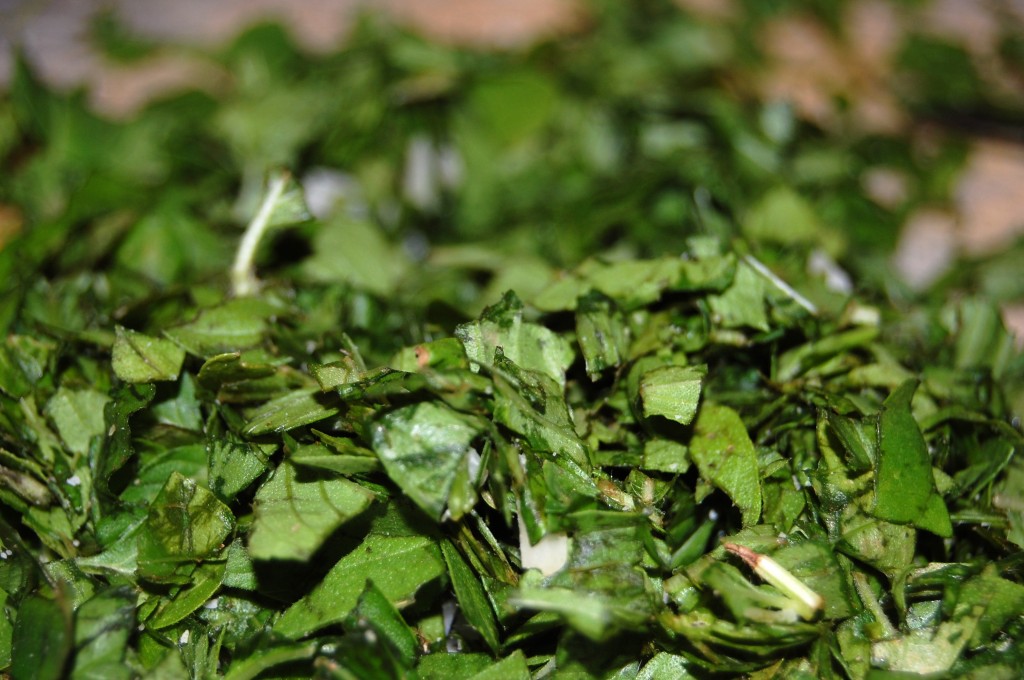 No one will want to wait on your to chop up the parsley before serving. Their stomachs will be growling so make sure to have the parsley ready to go!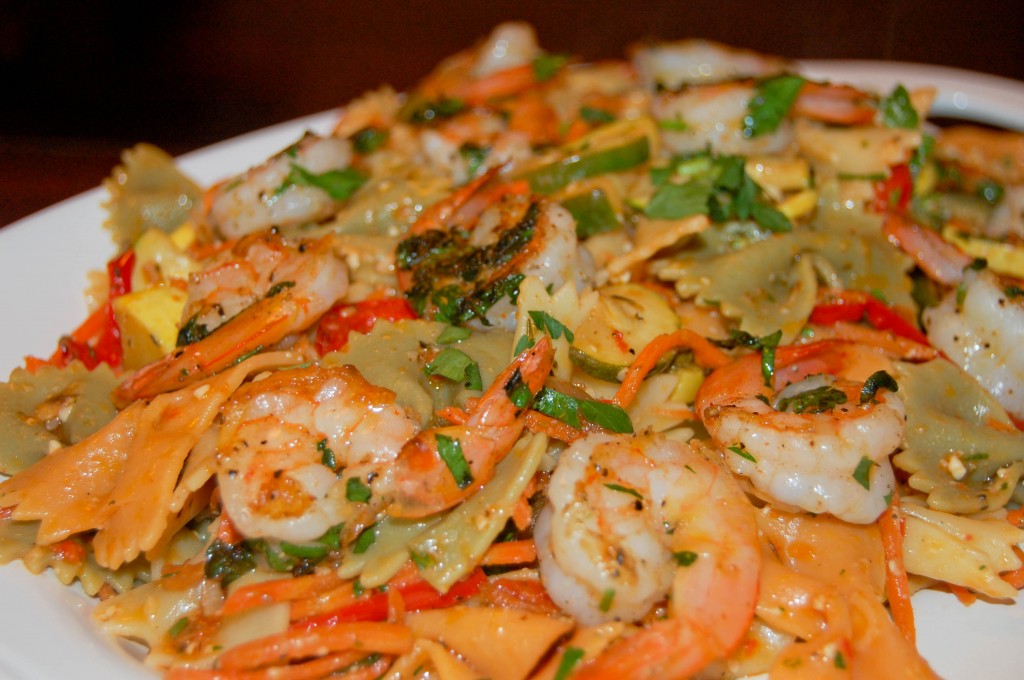 And your flavorful, colorful, delicious dish awaits!
[print_this]
Pasta Primavera
Ingredients:
1 bag of thin cut carrots (you know the ones that look like tiny strips of carrots)
2 zucchini, peeled and then cut into tiny thin strips or just round slices
2 squash, peeled and cut into tiny thin strips or just round slices
1 onion, thinly sliced
1 red bell pepper, cut into thin strips
1 yellow bell pepper, cut into thin strips
Half of an eggplant, thinly sliced (optional- it is great with or without the eggplant)
1 tsp salt and pepper each, plus little extra for seasoning at the end
4 TBSP olive oil
2 garlic cloves, minced
1 TBSP basil
1 TBSP parsley
1 tsp spanish thyme
1 tsp oregano
1 tsp paprika
½ tsp red pepper flakes
1 lemon, juiced
1/2 cup parmesan cheese, grated
1 lb bow-tie pasta or your pasta of choice
Directions:
Chop and slice up all your veggies except for the onions and bell peppers. Place the other veggies in a large mixing bowl. Add 3 TBSP of olive oil, 1 tsp salt and pepper each, 1 TBSP of thyme, 2 TBSP of balsamic vinegar and 1 tsp garlic powder. Mix to coat the veggies and set aside.
In a large non-stick skillet  heat 3 TBSP of olive oil and saute the onions, bell peppers and garlic for approximately 4-5 minutes. Add the rest of the veggies to the pan and continue to cook until all veggies are nice and tender, this should take a total of 10 minutes.
While vegetables are cooking bring a large pot of salted water to a boil over medium-high heat. Cook pasta in the boiling water for about 8-10 minutes, or until al dente.
Toss the pasta with the mixed roasted veggies, 3 TBSP of olive oil and the sun-dried tomato sauce (recipe below). Sprinkle with parmesan cheese and parsley if you so wish and enjoy!
Sun-Dried Tomato Sauce:
5 sun-dried tomatoes in oil
2 tablespoons red wine vinegar
6 tablespoons olive oil
1 garlic clove, diced
1 teaspoon capers, drained
2 teaspoons kosher salt
1 teaspoon freshly ground black pepper
Place all ingredients in a food processor and pulse until almost smooth.
[/print_this]