I have to admit I was a little nervous getting ready for this second recipe in my 2011 Recipe Challenge. I am not one to back down from a challenge but trying to compete with my grandmother's cheese souffle or rather just hang with her was daunting in itself. My grandmother Lucy was the definition of a true southern lady and one who was known for her mastery in the kitchen. My fondest memories of Maw-Maw  was watching her cook her infamous chicken and dumplings, her oyster crackers, lemon ice box pie and none other than her cheese soufflé.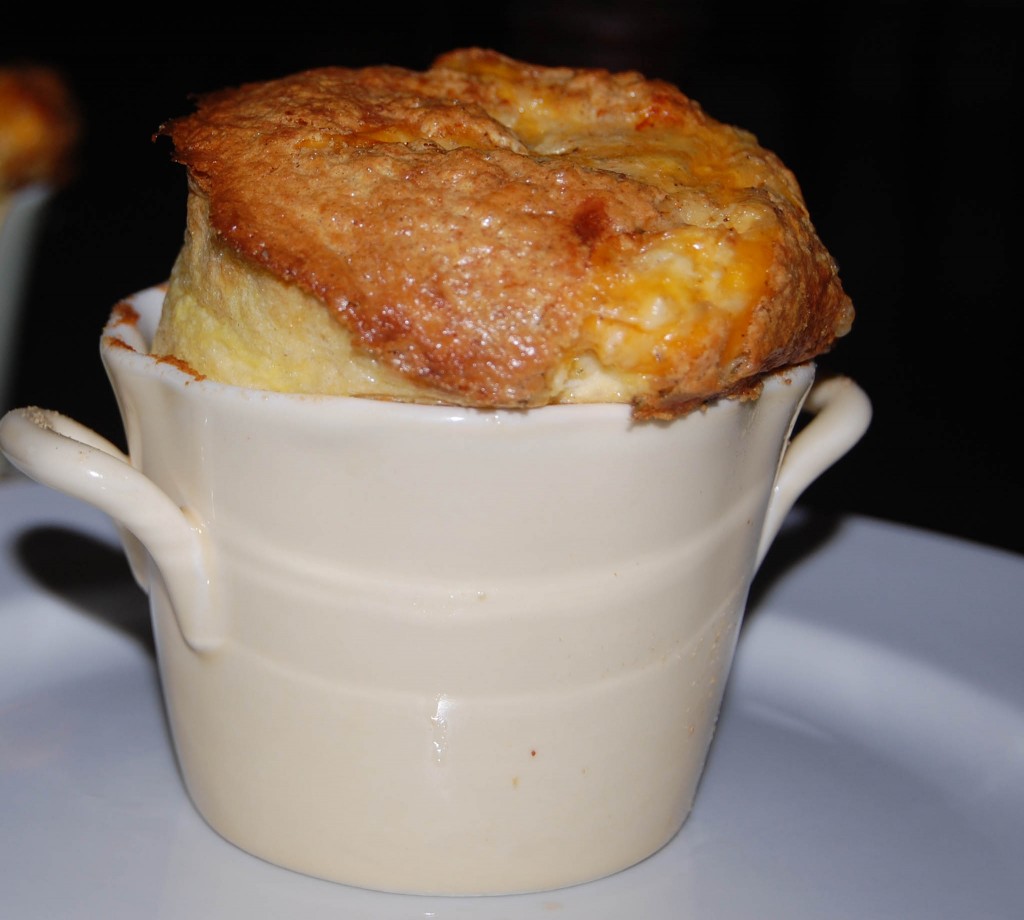 Did you know that one of the top 10 recipes any cook is afraid to try is a soufflé? Be it cheese or chocolate, it just seems impossible. Your success depends on not just one criteria being met but all four: the rise, the height of the rise, the doneness inside, and the fact that it doesn't collapse before its time to eat.  The good thing about my grandmother's recipe is she is old school and there is no whipping or folding of egg whites. Just one mixing bowl, a few eggs some cheese and you are good to go. Don't believe me? I didn't believe Maw-Maw either until I actually tried it for myself. I always assumed she was tricking us by making it look simple and beating the egg whites in the back room but to my surprise she wasn't and it really is so simple!
Maybe one day I will try the "old tried and true method" of folding in egg whites and making a béchamel sauce but for now I am quite satisfied with this simple and delicious savory cheese soufflé from my late grandmother. I hope you all will give it a chance and let me know how you do! (Note: The recipe is at the bottom of this email so make sure to print it out)
Now let's get to the other dishes! We are in the second month of the recipe challenge and I am continuing to be amazed at the pics being sent it. Ya'll are amazing cooks and the only thing I regret about creating this challenge is the fact I didn't make it mandatory to make and send in the dishes so I could try them for myself! LOL! Have fun and if you have missed the first two recipes challenges by all means jump in and join us for the rest of the year.
#1. My oh My! When Joanne from Foodalogue sent in her Polenta crusted capered fish with mint oil I almost fell out of my chair. Mint Oil? Come girl, are you trying to show me up? LOL! This sounds delicious, looks delicious and her recipe is surprisingly easy. I cant' wait to get my hands on this dish. My husband thank you ahead of time Joanne!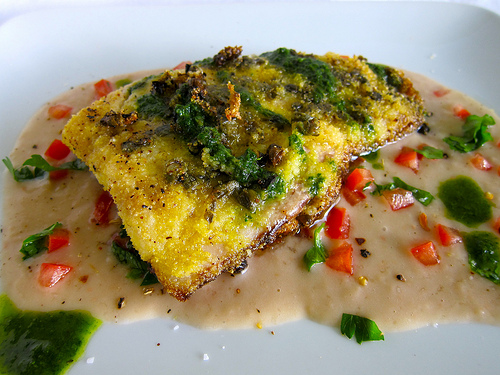 #2. Mussels, now that is something I don't often make and one I should start doing considering Kelly from Dressing Mommy has made my mouth water just by looking at her dish nonetheless actually being lucky enough to taste it. I sure do wish I could have been at dinner the night Kelly made her Mussels in Tomato and Butter Sauce. Simple and full of layers of flavors this dish is a winner!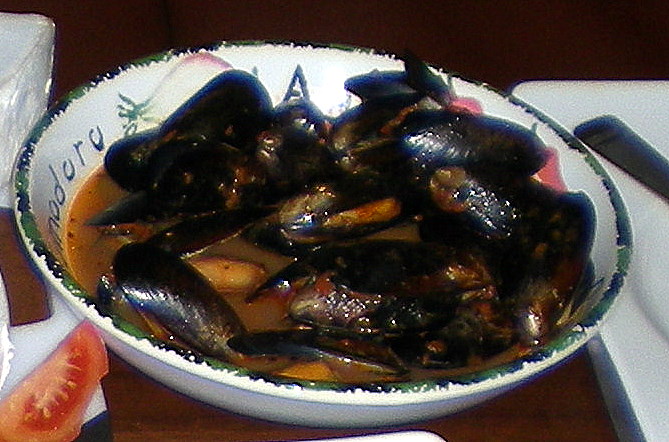 #3. When you think cake do you think Beet, Olive Oil and Spice Cake? Nope? That's what I was afraid of! Too many times we think of chocolate or carrot cake when all along the most intoxicating, flavorful and exotic cake has been sitting in front of our eyes all along. Okay, not sitting, but it has been posted by my friend Torrie over at A Place to Share. Not only is this mom a brilliant photographer but she can cook one heck of a cake. I can honestly say before last week I had never heard of Beet, Olive Oil and Spice Cake but now I am beyond intrigued and can't wait to get in the kitchen with this one! Check it out for yourself.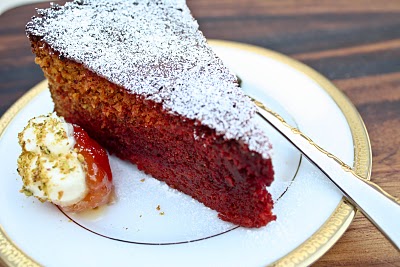 #4. My girl Chaya has three blogs- yes three. How she does it I do not know and I don't think I want to learn how! I have enough trouble keeping up with two let alone you tack on another. Of the three blog titles My Sweet and Savory, Chaya's Comfy Cook Blog and Bizzy B. Bakes, I think my favorite is the Comfy Cook. I love combining comfy with the kitchen because that is exactly what it is supposed to be. Cooking in the kitchen should be stress-less and comfy! Well, get ready to be wowed by her two delicious desserts and amazing stuffed meatloaf! This girl can cook!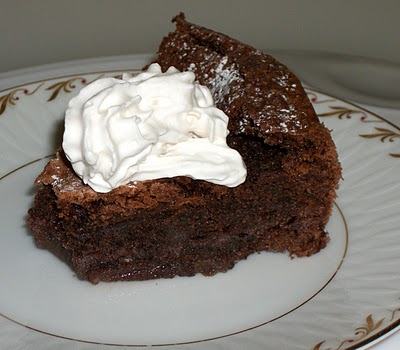 #5. Chaya's Rum Truffles from Sweet and Savory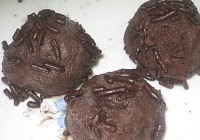 #6. Stuffed Meatloaf from Chaya the Comfy Cook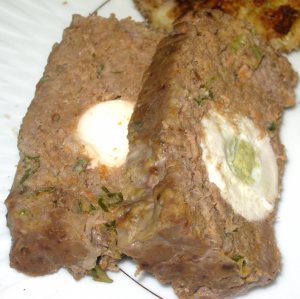 #7. Breakfast. Simply the easiest most satisfying meal of the day for me. I wake up looking forward to breakfast. Nutritionists would love me because I NEVER skip my breakfast and I would definitely not skip the breakfast casserole by Megan from Fried Green Pickles. I can just taste all the cheese goodness with sausage and eggs. Move over Egg Mcmuffins, Megan has a breakfast casserole that will knock your socks off and leave you wanting more!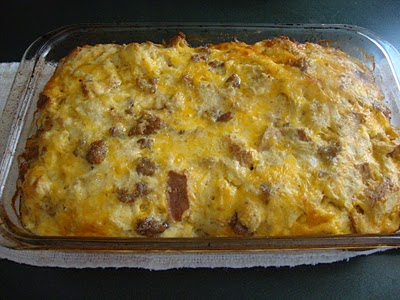 #8. Peanut butter in our house is a thing of the past. Nutella is the new word and we put it on everything from crepes to fruit, crackers and even cookies. Shea from Bon Chic Bon Gastronomique has won me over with her Nutella Chocolate Chip Cookies. Not only are cookies my favorite but NUTELLA! The silkness, smooth, rich flavor of nutella makes these cookies to die for. They look absolutely divine and I since I can't physically have one right now as I finish this post I will just head to bed with my own milk and cookies and dream about the day I am indulging in these nutella beauties!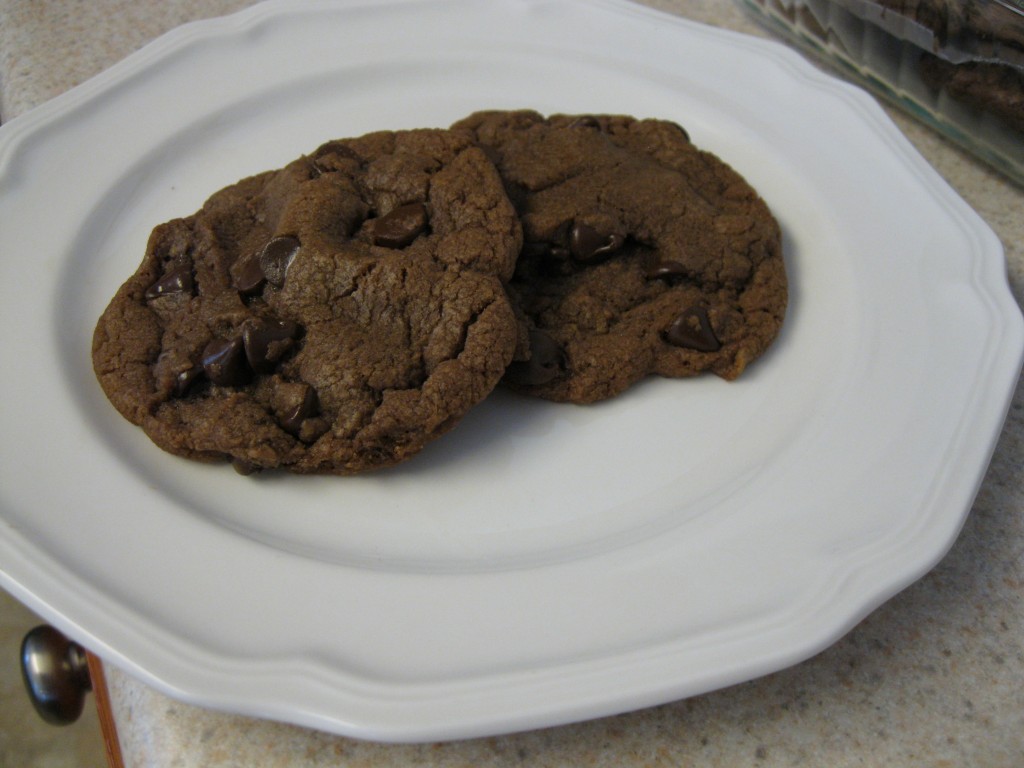 #9.  Mary you had me at Paula Deen! Chicken simmering in a thick tomato stew is just heavenly and by all means I needed this last week when the temperatures were below 30 and I was begging for some relief. You can't go wrong with anything by Paula Deen and I don't know what Paula's orginial dish looked like but Mary from Life in a small town has my vote for the best Chicken Brunswick Stew! If this is how Mary's family eats in their small town every night then consider me family! Wink, Wink!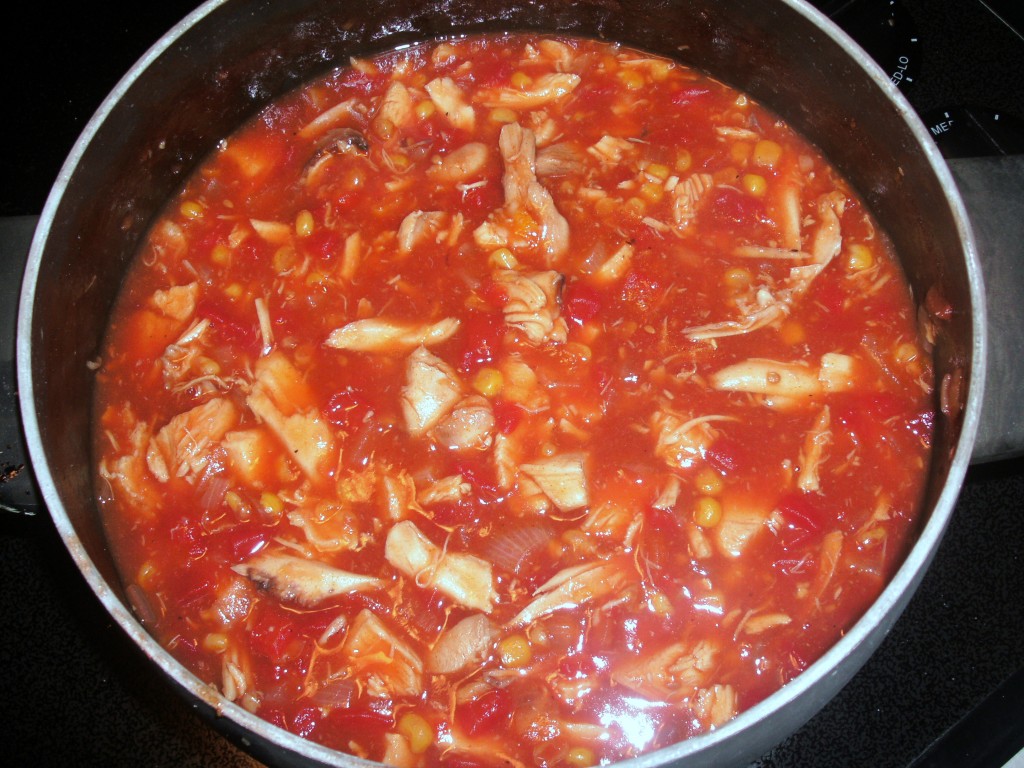 #10. Sandwiches are about the easiest thing to fix but they can become boring and old if not given an update every once and a while. For a smoky and sumptuous veggie sandwich you must try Anna's from Mama's Messages, Roasted Zucchini, Squash and  Red pepper creation. This Anna is a super star! She elevates the flavors in the sandwich by roasting it and then accessorizing (don't you love when I throw in fashion lingo) with  fresh Ciabatta bread, Havarti cheese, spinach, mayo and mustard. Veggie sandwiches are so refreshing and I can't wait to give this one a try. Thanks Anna!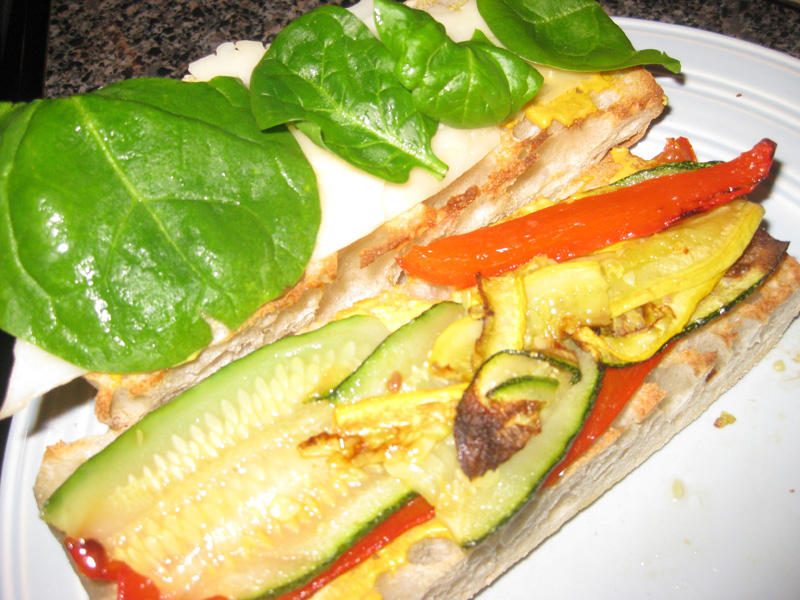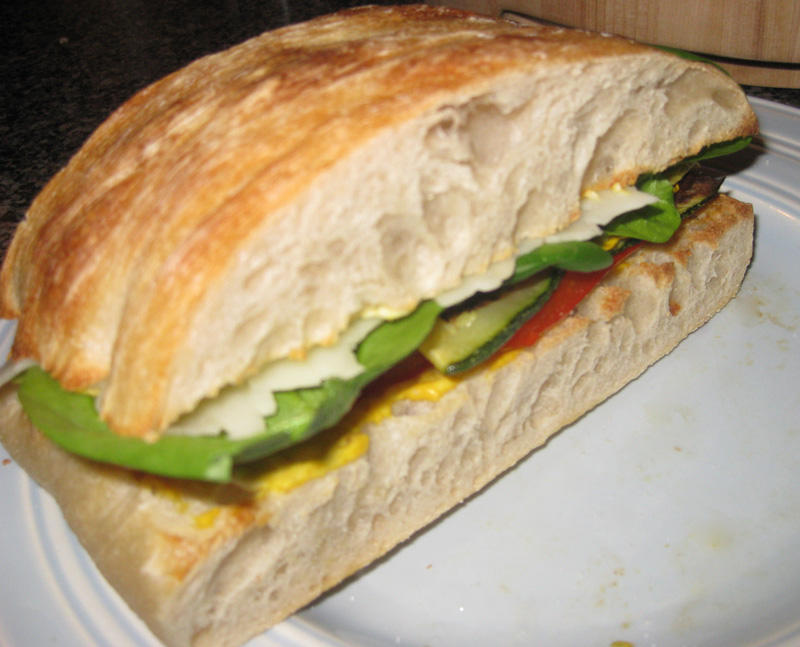 #11. My girl Alli from Alli-n-Son's definitely out did herself for this round. This girl is an amazing mother, and extraodinary graphic designer and super talented cook- all the while being preggo with her second child and chasing around her 4 yr old son. Wow, is that how its gonna be for me? Yikes, maybe we should re-think trying for baby number 2 (yep, I had to slip that in there for ya'll- we are trying). Anyway, Alli has been busy this month and she had three fantastic dishes for me to chose from. The choices were so hard but in the end I went with her Chocolate Toffee (one of my favorites) . Make sure to check out her other two dishes, Spicy Chocolate Chip Cookies and Rosemary Foccacia Bread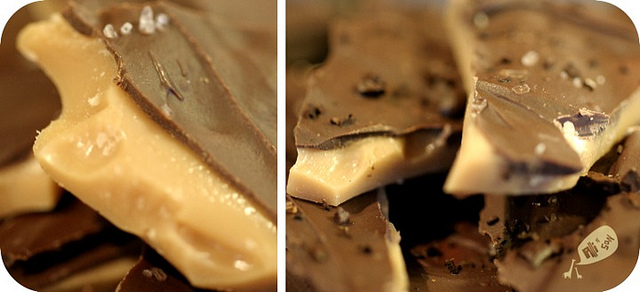 #12. Tuscan Chicken Simmer. Now doesn't that sound so good? Just wait till you see the dish below. It will leave you hungry and making a dash to the closest supermarket. Ruth from This G.R.I.T.S. tale did what I LOVE all of you to do and that is take a recipe you have found and make it your own. Ruth changed up the original recipe by incorporating cream cheese and herb cooking creme to make the sauce for the dish. Great job Ruth- this looks absolutely divine!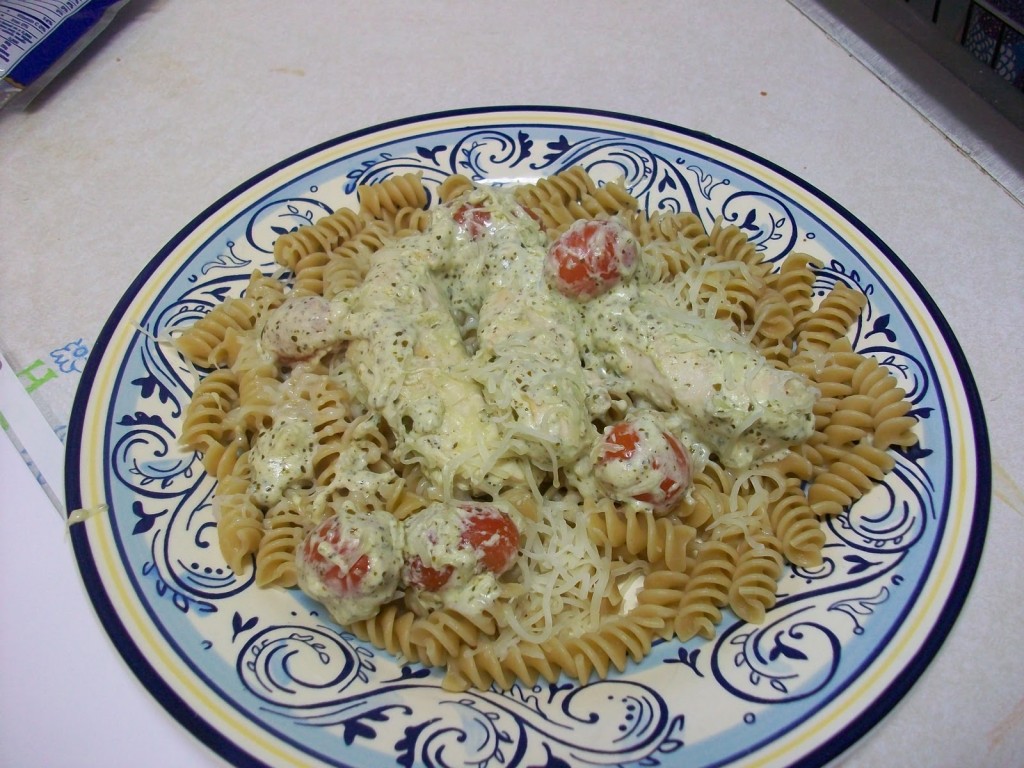 [print_this]
Easy as 1-2-3 Cheese Souffle
Ingredients:
7 eggs
1/3 cup whole milk
1/2 cup sour cream
1 tsp dry mustard
1/2 tsp garlic powder
1/4 tsp paprika
1/4 tsp Slap your Mama cajun seasoning
1/2 tsp nutmeg
1/2 tsp salt and pepper each
1/4 tsp hot sauce
4 ounces of cheddar cheese
2 ounces of muenster cheese
2 ounces of gueyere cheese
3 green onions, diced
softened butter, Parmesan cheese and bread crumbs for ramekins
Directions:
In your mixing bowl beat together your eggs, milk, sour cream just until blended then add your seasonings and hot sauce. Preheat the oven to 350. Next prepare your ramekins by coating the inside of the ramekins with softened butter and a mixture of Parmesan cheese and bread crumbs.
Now listen carefully. In order for this to rise properly you must follow these directions. Combine the cheddar, gueyere and muenster cheese in a bowl. Place a layer of the mixed cheeses in the bottom of each ramekin and then fill up each ramekin with the egg mixture up to the last 1 inch of the ramekin. Place each ramekin on a baking sheet, pull out the middle shelf in the oven and place the baking sheet on top. Now finish filling each ramekin with the egg mixture to the very very top of the dish-almost to where it overflow and if it does overflow that is fine! Bake at 350 for an hour. It will be golden brown and delicious but MUST BE SERVED RIGHT AWAY. All souffles regardless of the method will collapse after about 45 seconds. But really a fallen soufflé is just as delicious as a risen one.
[/print_this]