Dessert
Chocolate Cranberry Cupcakes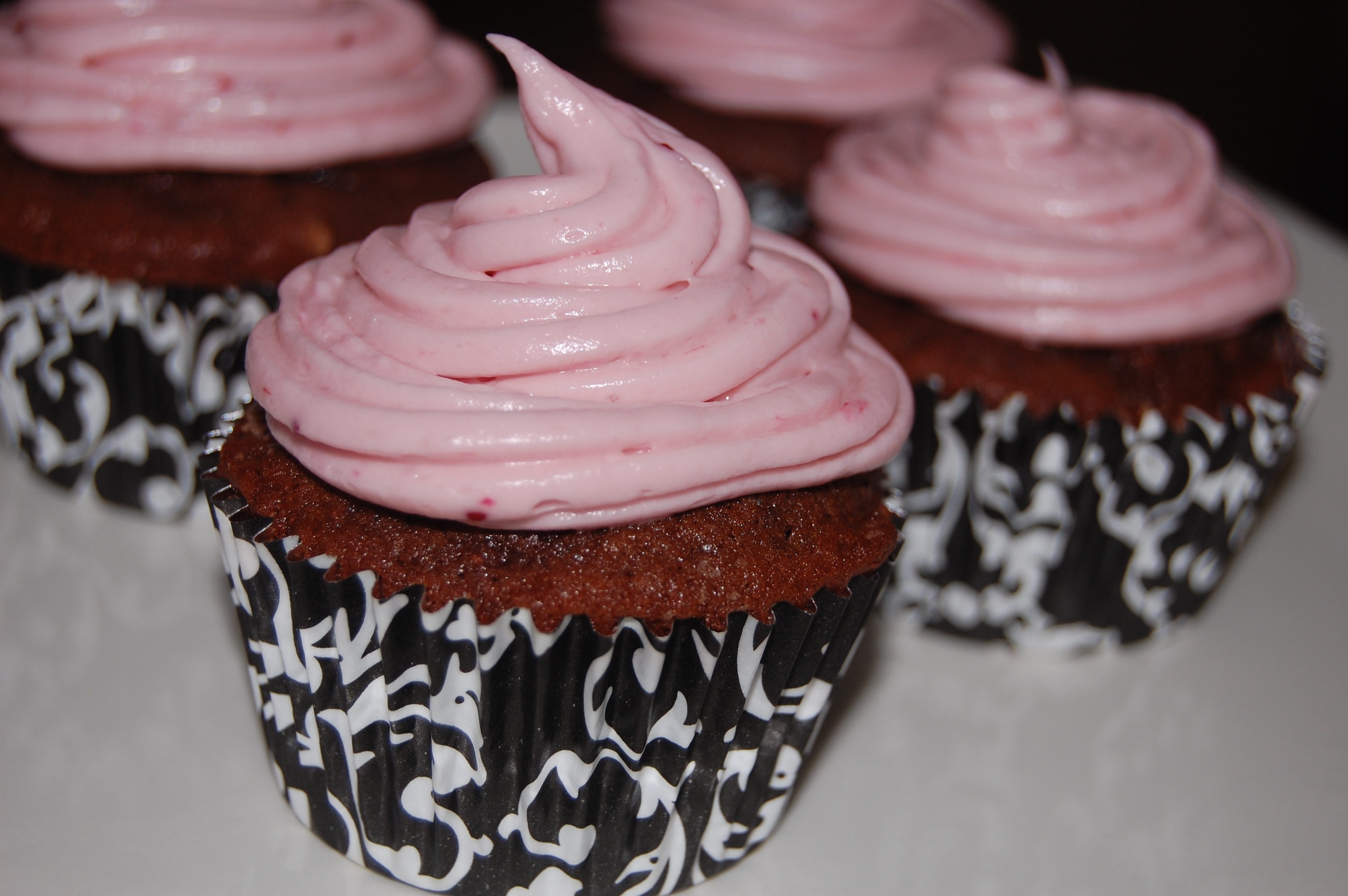 Happy Valentine's Day my friends! For all you lovebirds out there today is the perfect day to set aside time to spend with your man and loved ones! Do something special for them to show just how much they meant to you. Even the simplest phone call or handmade letter says you care. Although I do love being in the kitchen, this is the one night I gladly throw down my apron and head for the nearest romantic restaurant with the hubs. Not sure what he has planned for tonight but I am excited to find out!
This year I made special cupcakes that both my big guy and little guy can dig into. I decided to bring out the big guns for this special holiday and by that, I mean baking the best hands down red velvet cake you have ever put in your mouth. Moist, delicious, and velvety with a hint of Belleiciousness to it. Yes, I just made that word  up.
By now you are probably confused because the title reads Chocolate Cranberry Cupcakes but I just told you I made Red Velvet cupcakes. Well, that was my intention when I started. I wanted the perfect red velvet cupcake and although I thought I had everything I needed, as I got into the middle of cooking I realized I was missing the the most important ingredient- RED FOOD COLORING!  How  can you make red velvet cake without red food coloring- well ya CAN'T. Tried as I may to come up with a substitution nothing seemed to work. My last attempt was using the juice from cranberries to dye the batter red. I let the berries simmer with a little bit of sugar and pulsed them on low until I got the consistency I thought would work. After incorporating them into the batter I realized that it wasn't working either. To my defense,  I think it would have possibly worked had I not already put the cocoa powder into the batter. The brown chocolate color was no match for my weaker cranberry red. So what is a girl to do?
Yes, that's right- Improvise once again. I decided to do away with my splendid idea of Red Velvet Cupcakes and instead use the batter I had to make chocolate cranberry cupcakes. I already had the cranberry juice and chucks of small berries ready and with the addition of a few more tablespoons of coco powder and a cup of melted chocolate I could have chocolate cupcakes. Side note: I tell you what, the Lord has a sense of humor. Whether it involves the kitchen or not, so many times in life I think I am going to do one thing while all along he is guiding me to do another. His character is sweet and so personal and I am so glad I have him watching over me.
These cupcakes are absolutely wonderful. I can't believe they are the result of my attempt to make red velvet cake. The cupcakes are chocolaty, delicious and moist and I love the tang and sweetness of the cranberries all throughout. I even incorporated a bit of cranberry juice in the cream cheese frosting. AMAZING! Definitely try this one at home!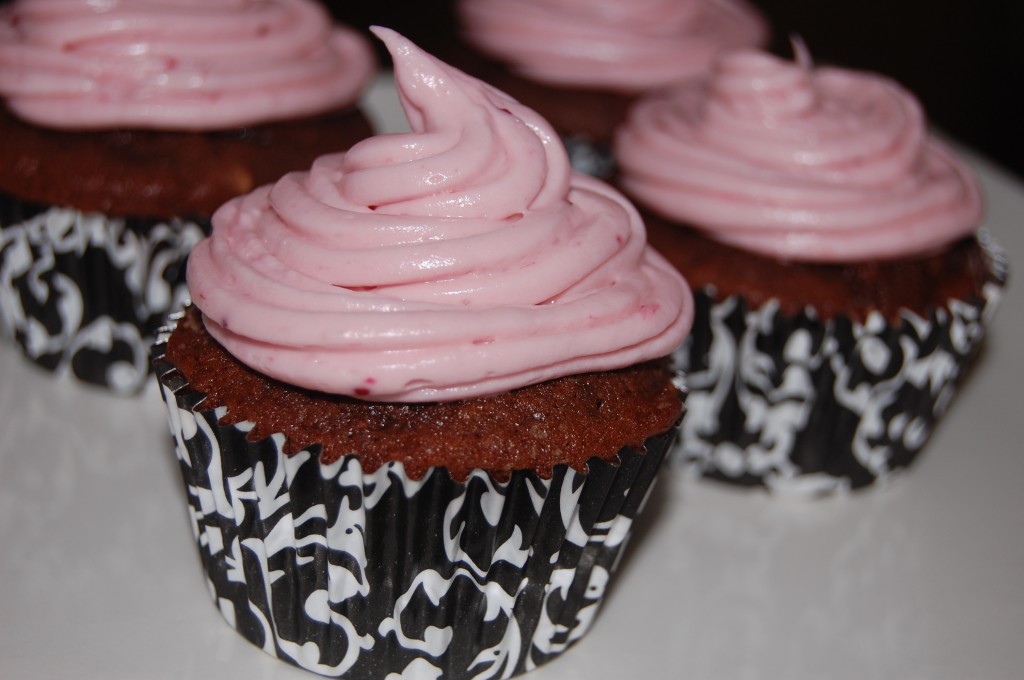 Since it is Valentines Day I have to leave you with the reason behind my desire to make red velvet cupcakes this year. Once you have the perfect red velvet cake there is no comparison and for me that piece of heaven was a few years ago when my husband and I spent a few days in Key West as a mini get-away. There was this restaurant on the water that had the best red velvet cake I have even put in my mouth. Ever since then  I have been on the hunt for a recipe that could live up to what I had in Key West and not until recently did I think I found just that recipe. Leave it up to me to mess up the whole process by forgetting the food coloring but nonetheless I thought  this would be the perfect dessert for me and hubs Valetines night. Not only do we love red velvet cake but it will remind us of our days frolicking along the water and deep sea fishing at sunset without a care in the world…… Okay, we never frolicked and we did have cares but we definitely did not have our precious little boy screaming mommy and a schedule that revolved around naps, play dates and bed time. However, I love my little guy more than anything in this world and I am so blessed to have both my boys!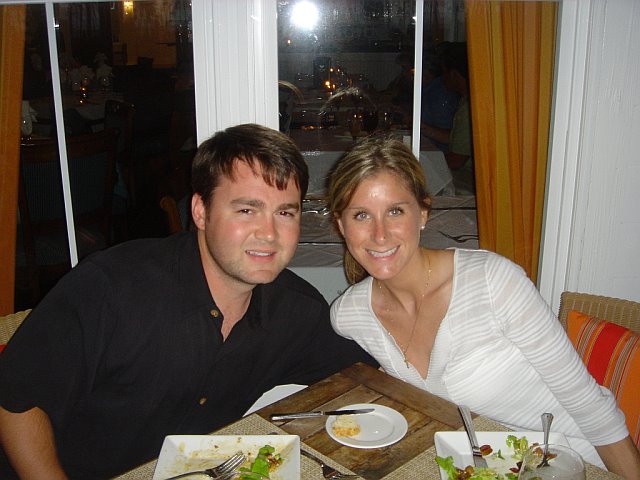 This is us in Key West one year before Grant was born. The night I had the most delectable red velvet cake EVER!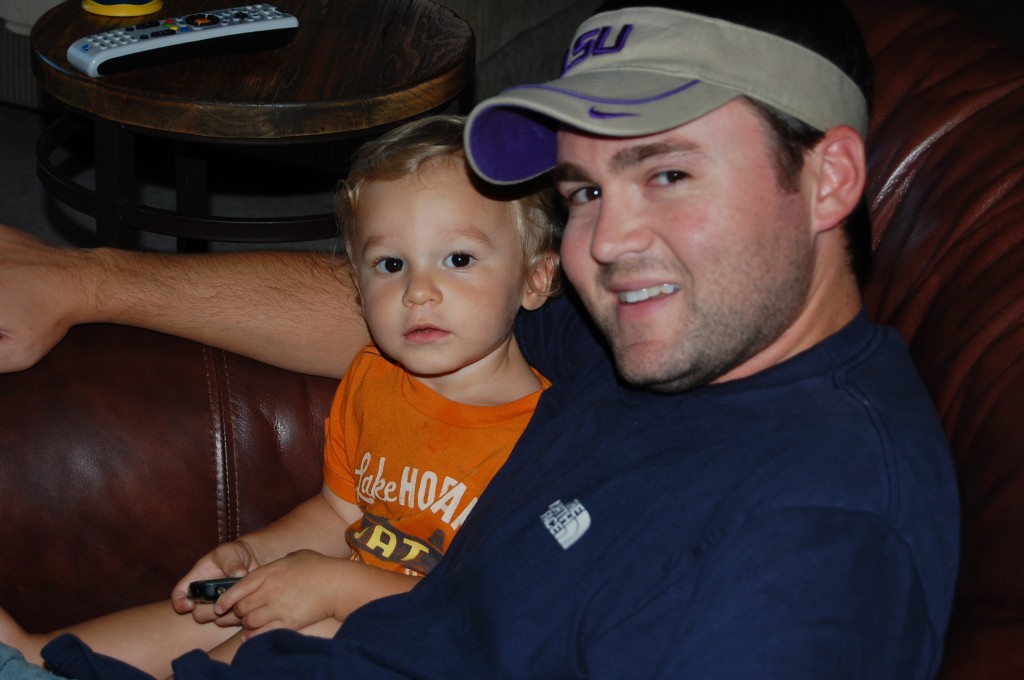 I hope you all have a wonderful Valentines Day and I can't wait to hear if you cooked something us this year in the kitchen. Don't forget that Wednesday is our second Recipe Challenge of 2011. Send your pictures to me via email with your blog's name and I will be sure to link everyone up. I can't wait- So Excited!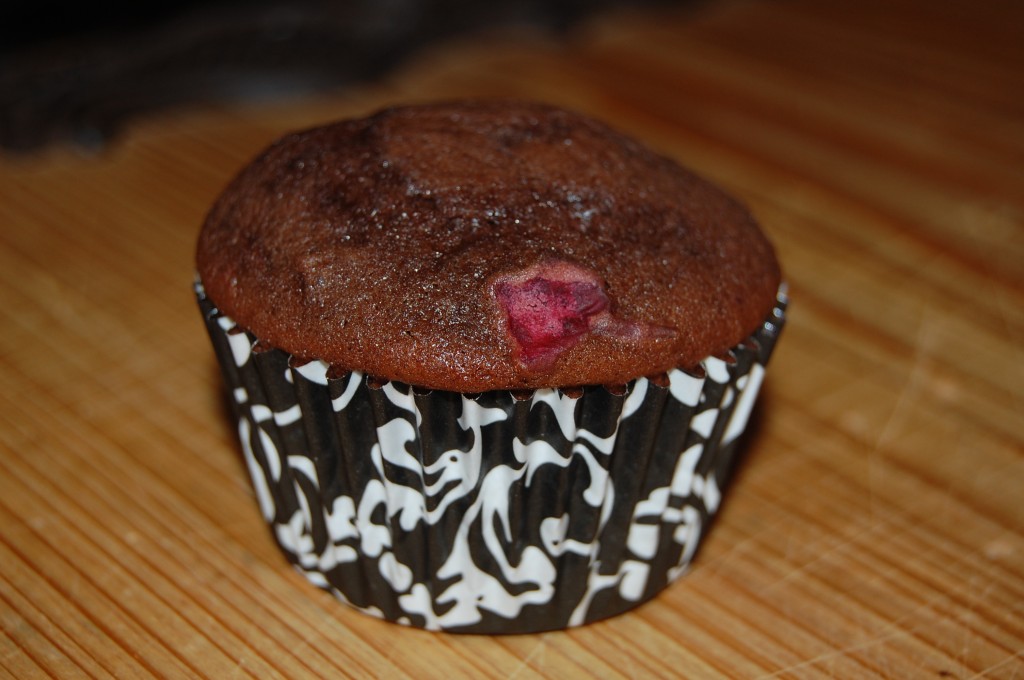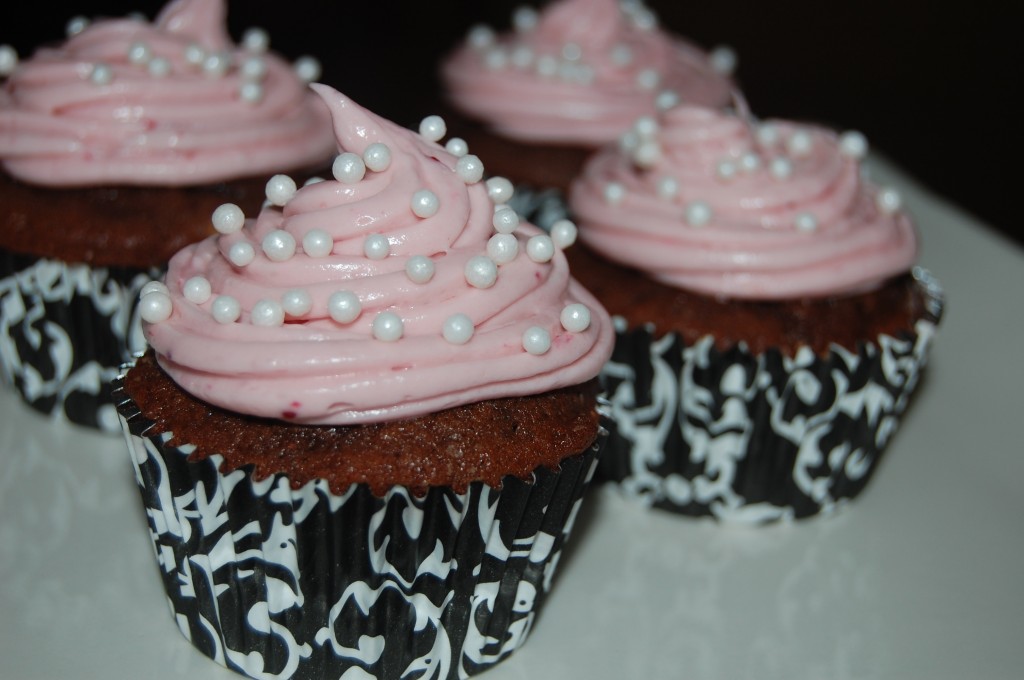 [print_this]
Chocolate Cranberry Cupcakes
Ingredients:
4 TBSP unsalted butter, room temp
1 cup cake flour plus 2 TBSP AP flour
3/4 cup sugar
1/2 cup cocoa powder
1 cup fresh or frozen cranberries
1/2 tsp vanilla extract
1/2 tsp almond extract
1 egg
1/2 cup buttermilk
1/2 tsp salt
1/2 tsp baking powder
For the Frosting:
4 ounces cream cheese, softened
4 ounces butter, softened
2 TBSP cranberry mash (I'll explain in the directions)
2 cups powdered sugar
1/2 tsp vanilla extract
Directions:
Preheat oven to 350. Cream together the butter and sugar, slowly mix in the cocoa powder then the add the egg and extracts. Bring a small pot of water to a boil and add the cup of cranberries and 3 TBSP sugar. Mix and bring to a simmer. Allow to simmer for 20 minutes. At this point you can either pour the cranberries into a food processor and pulse a few times or transfer the cranberries to a large bowl and begin to mash with the back of your spoon. You should end up with 1/2 to 3/4 cup of cranberry mash!
Add 1/2 cup of cranberry mash into the batter and mix. Sift together your dry ingredients and along with the buttermilk begin to add them in batches to the batter. First buttermilk, mix, then flour mix, repeat. Divide batter into greased cupcake tins or cupcake liners and bake for 15-20 minutes. Allow to cool before applying the frosting.
For the Frosting:
Cream together the butter and cream cheese, add 2 TBSP cranberry mash and vanilla. Slowly in batches at the powdered sugar until all is blended.
[/print_this]