Sushi, Sushi, Sushi, I scream we all scream for Sushi!
If your not a sushi fan then you will be after this post for no other reason than it was a BLAST making homemade sushi! My husband and I are obsessed with sushi and have been for a while now- or at least I have been for a while now. Not until we moved to Houston did I convert my meat eating husband to raw fish. I started him off at first with baby steps. He went from the standard tempura roll and California roll to the spicy tuna and salmon and now I can proudly say that my man will eat any type of sushi you place in front of him. I am so proud- tear:)
So we are losers and for New Years Eve we had date night at home. We typically do this because after years of planning the perfect night out or the perfect party that was a flop we decided the best way to celebrate the old and welcome in the new is to just be together the two of us! This year was a little different because my husband had to attend his grandfather's funeral back in New Orleans on New Years Eve but he made it home just in time for a big plate of homemade sushi.
I bought WAY too much supplies and ingredients for my sushi. Our house looked like a seafood market gone wild.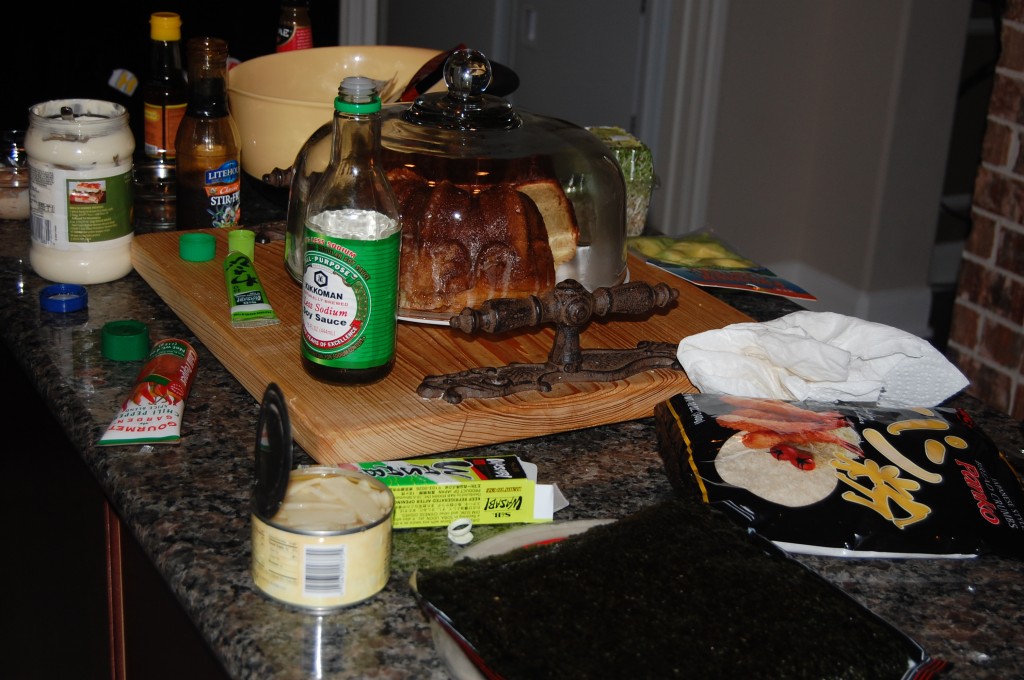 See I told you! The kitchen was all a mess but sometimes a mess is what needs to be made to come out with the perfect meal. Am I Right?
This was my first time making sushi so I was a tad nervous but after the first few rolls (which ended up having way too much rice) the process wasn't at all jaunting and I fell madly in love with making sushi!
There are so many trillion different ingredients used to make sushi so I just started with the ones I know best- Shrimp, Tuna, Crab and 4-5 different types of veggies including Avocado, Bean Sprouts, Bok Choy, carrots and cucumber. Much to my dismay there aren't a lot of sites out there that actually give you a sushi recipe but I found this site called Make My Sushi to be the most useful and informative.
I am not going to leave you all with a sushi recipe because I don't really have one. Honestly I just had all the ingredients in front of me and then I said Go! I added a little of this and a little of that and before I knew it  I had what I like to call my own dragon roll, spicy tuna roll, sesame roll and crab roll. For the steps on how to roll the sushi please see the site I referenced above. Also, I got my sushi mat and kit from Sur la Table and it was super easy to use. However, if you are in a huge rush you can purchase this little gem that promises to help you make the perfect sushi!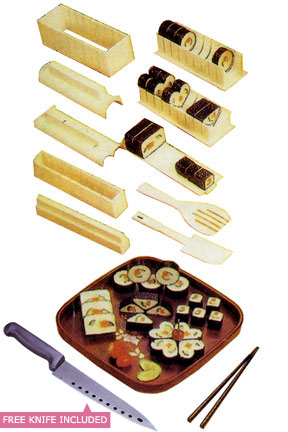 Wanna see how my sushi turned out? Okay, you twisted my arm!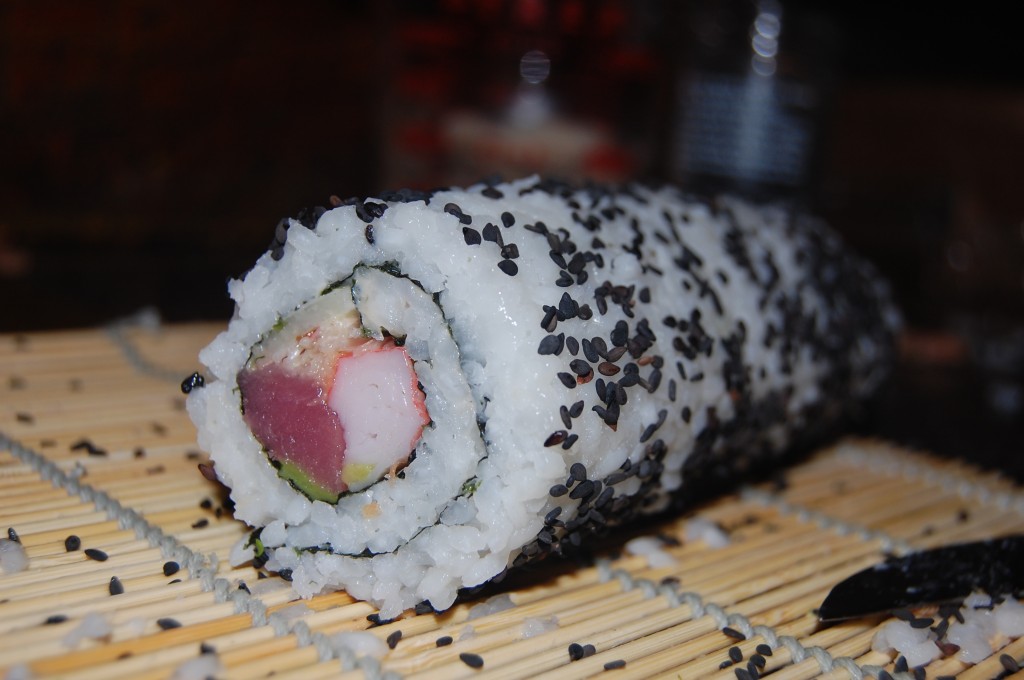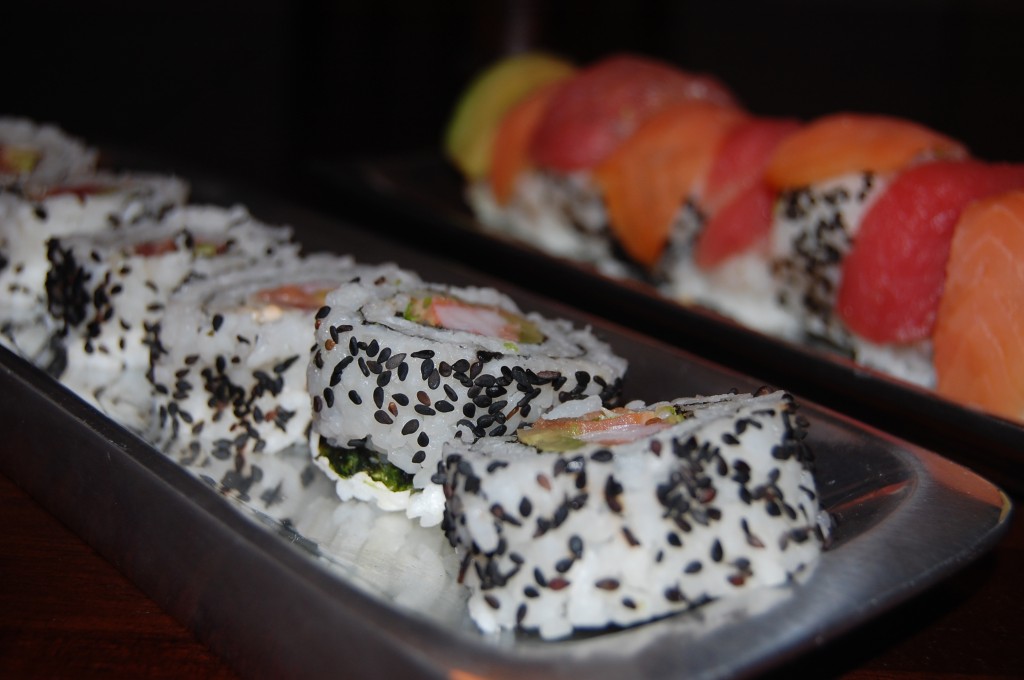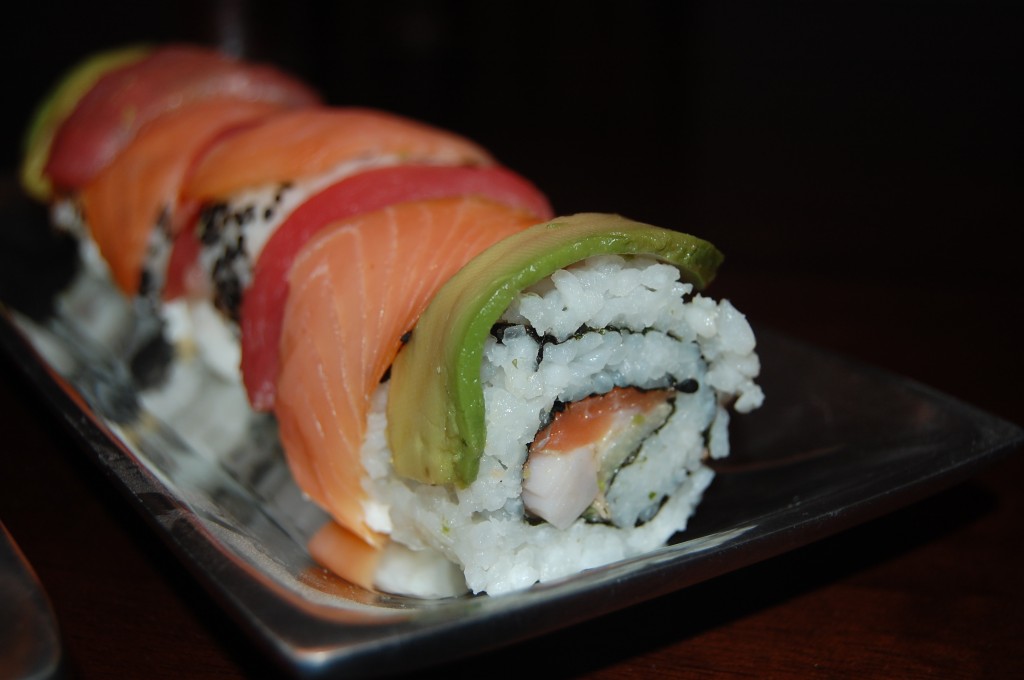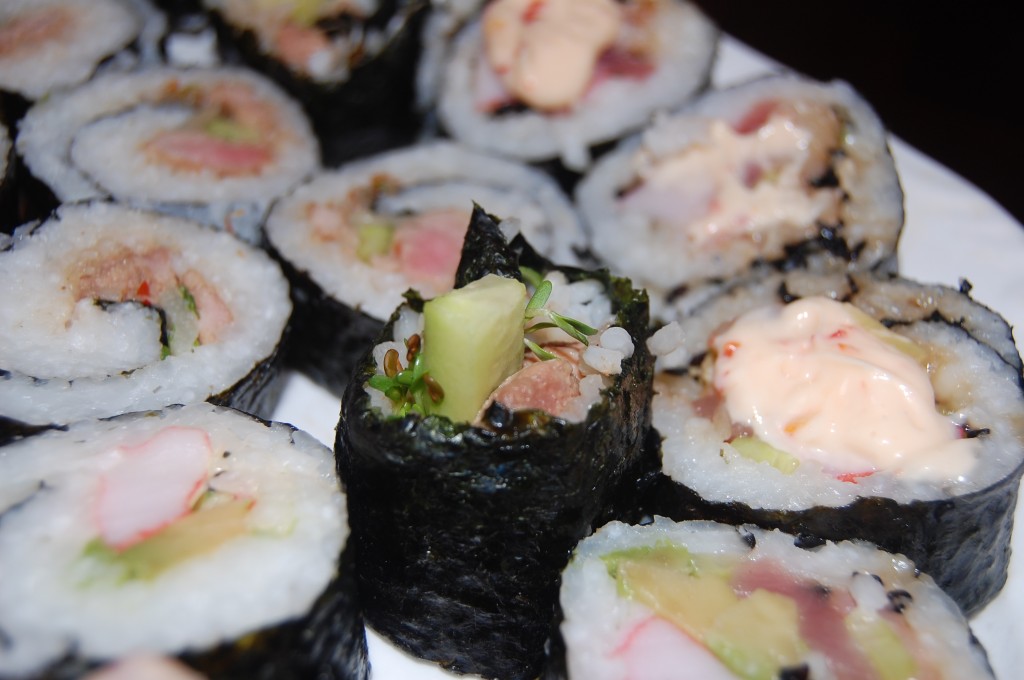 Now its time for my favorite part of the Recipe Challenge- READER PICTURES! I am so excited that these amazing girls decided to play along with me in my recipe challenge. Each of them are fabulous and there dishes are to die for. I can't wait to try some of these dishes out for myself. Take a look at what others are challenging themselves to cook this year and by all means visit there blogs and give them a pat on the back for a job well done! Oh and its never too late to join us! Just take the button on the sidebar and send me your pictures of your dish for the month and I will post it here every 3rd Wednesday of each month!
Are you thinking what I am thinking? Yep, gonna have to make this for dinner-TONIGHT! I wish I could say this dish was on my bucket list. It looks so incredible and it is the perfect way to get kids to eat their veggies. What kid doesn't want anything that is covered in cheese? This Vegetable Parmesan dish is the latest creation from my amazing friend Torrie at A Place to Share.  Torrie explains that the vegetables are totally interchangeable and the best part of the dish is you can just use what veggies you have on hand. We all like to hear that phrase right? Head on over to Torrie's site and see what else this incredible mom has to offer.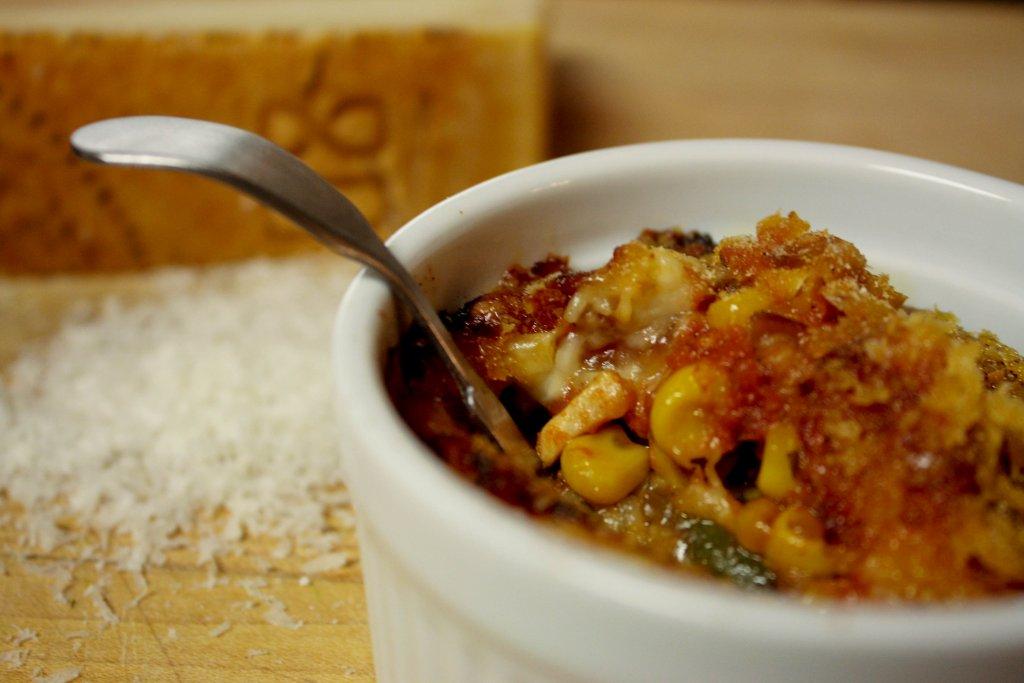 Who doesn't love cupcakes. Amy is like the cupcake queen and she tried a new version and flavor this month and if she was sweet like the title of her blog says she is she would have sent me some to try out- Right? Only Kidding! Amy from Same Sweet Girl: Memoir of a Southern Belle is one of the sweetest girls I have had the pleasure to meet via Kitchen Belleicious and her Chocolate Covered Strawberry Cupcakes look and sound Heavenly! Aren't they absolutely adorable?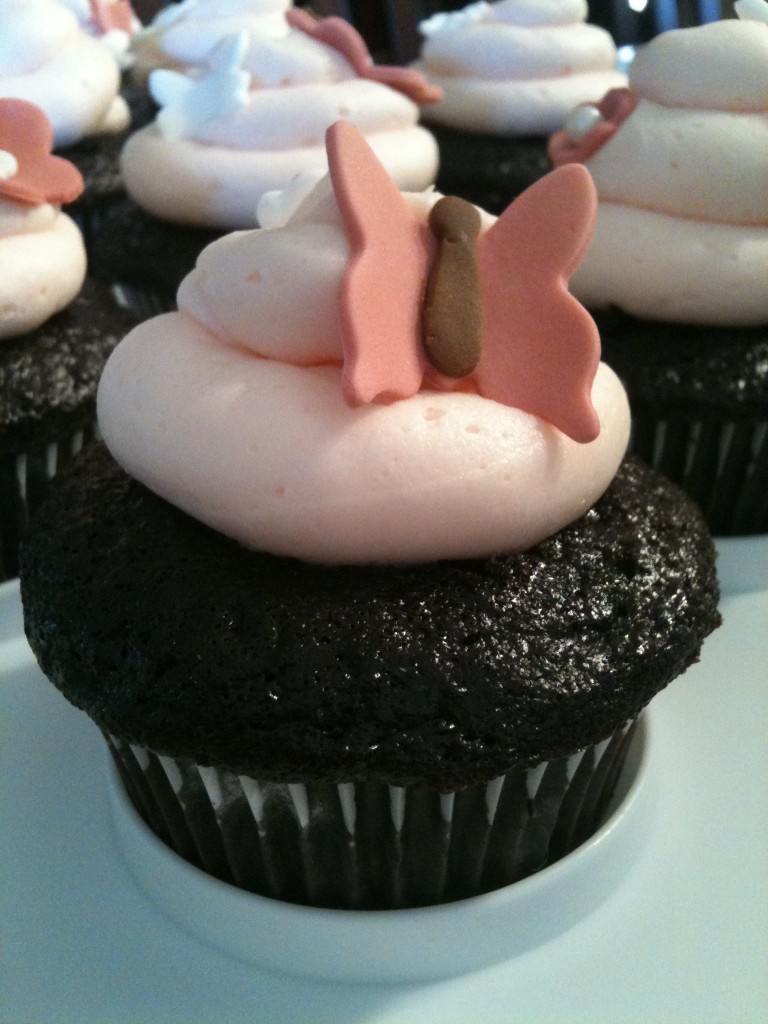 Now if this next dish doesn't appeal to your senses then I don't know what will! Now we all know my favorite thing in the world is cookies so when Stephanie from Scrumptious (a.k.a.Specially Appealing to the Senses) dropped this picture in my inbox I was all aboard and ready to dive right into that pile of cookies! Oatmeal, Cranberry and Chocolate Chunk Cookies- could life get any better.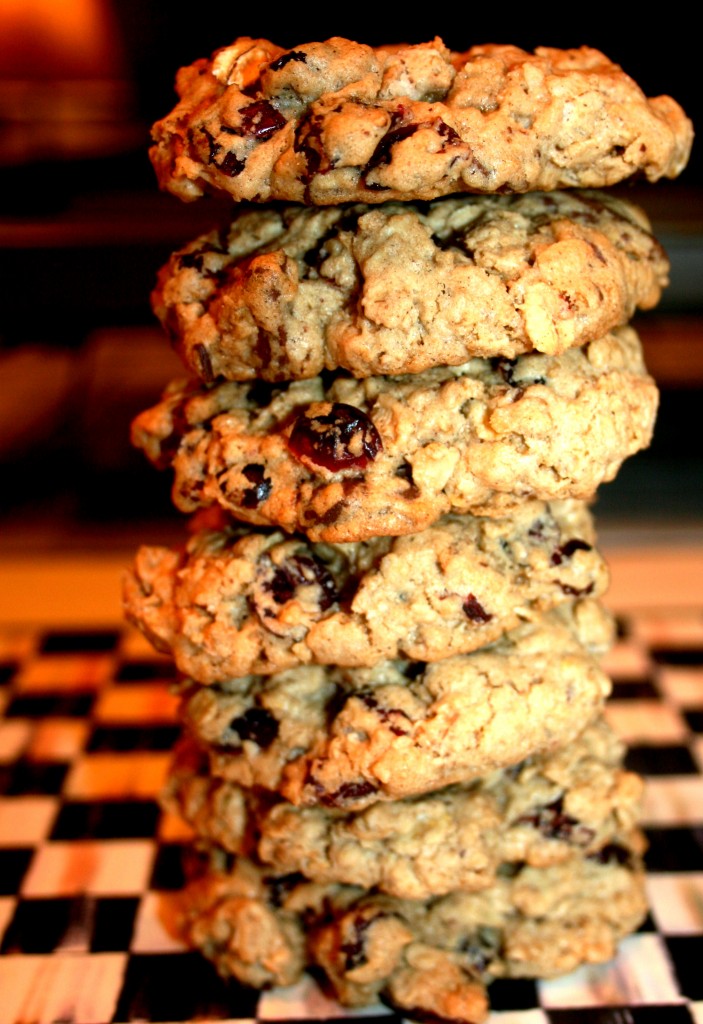 Creamy Goodnesss from Chaya at Sweet and Savory and The Comfy Cook. This was Chaya's first time to make homemade ice cream! Doesn't her mint chocolate chip and vanilla look so good. I think I might need a cup or rather bowl of this tonight!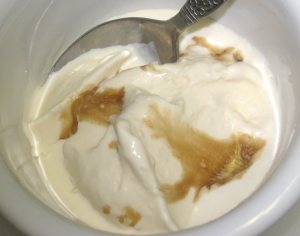 Did you say Outback? Kelli from The Herrington's chose Outback's Aussie Chicken this month and boy do I wish I had a piece of that right now. What is better than cheese, bacon, mushrooms and chicken? Nothing! Outback is one of my favorite restaurants and I have never thought of doing their Aussie chicken- that is until now! Thanks Kelli and great job!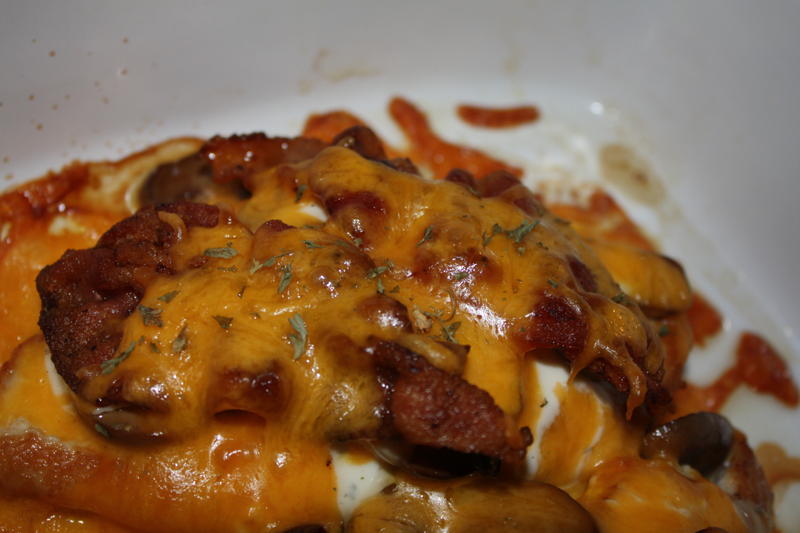 Oh be still my heart! Duck Gumbo. One of my husband's favorite dishes and one I haven't made in quite some time. Hannah from Hannah and Bryan made a delicious pot of duck gumbo for her man. I bet Bryan is quite happy about this recipe challenge! I am just envisioning how rich and moist that duck is after simmering away in those juices all afternoon! YUM!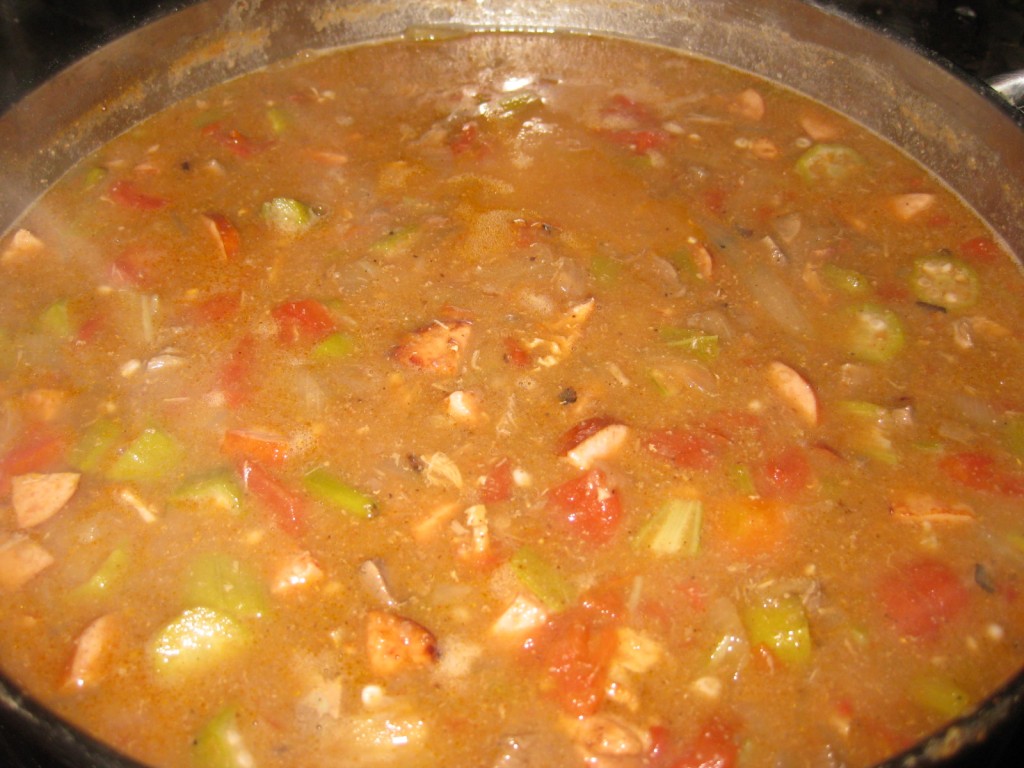 Quinoa! That is the one word I would say I heard the most of near the end of 2010. It was everywhere I turned and over the past few months I have come to love this little grain. It has seriously been on my mind so much (to the point where I just got through ordering a whole bunch via the internet (that's another story for another day)  that I thought it was totally ironic Anna from Mama's Messages sent in a Goat Cheese, Broccoli  and Sun-dried Tomato Quinoa dish. Doesn't it look so good. Thanks Anna for reading my mind!
Chicken Pot Pie. Now this is what I am talking about.! When Kelly sent me her picture I immediately thought this dish is perfect for a night like tonight. Cold and windy! Visit Kelly over at Dressing Mommy and see her recipe along with her fabulous fashion trends! Aren't the tiny little hearts cut out so cute?
Ruth from the G.R.I.T.S tale will still your heart with her bacon, ranch and cheese pita chips. Pita chips can be boring and you don't always have to make a dip for them. Flavor them up with goodies like Ruth did and you have a great appetizer for any occasion!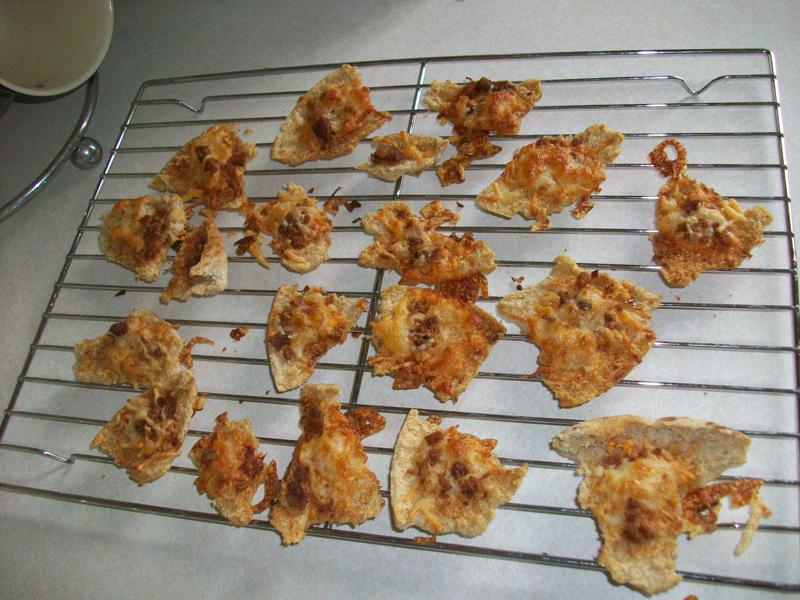 Doesn't this chicken look fantastic? Like you want to eat it all up right now without stopping for a breather! This Orange Balsamic Glazed Chicken with Lemon Risotto is a creation from Mary at Life in a Small Town. I don't know about you but if that is what I am eating every night in a small town I am all for it!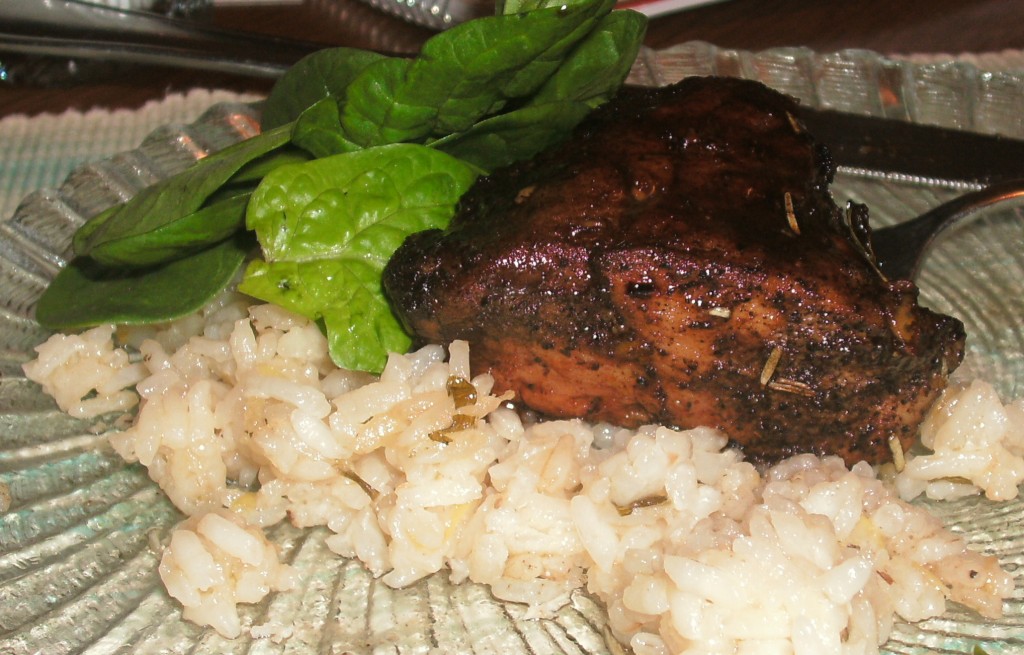 Okay, these pretty babies came yesterday evening when I had what I would like to call a crazy insane day! Good part is the cupcakes look delicious, the bad part is I couldn't eat them! Ughh! Thanks to Khara from The Baby Mamma Chronicles for sending in her fabulous cappacino cupcakes with coffee frosting and chocolate cupcakes with chocolate butterscotch frosting. Oh my! If only I had one right now!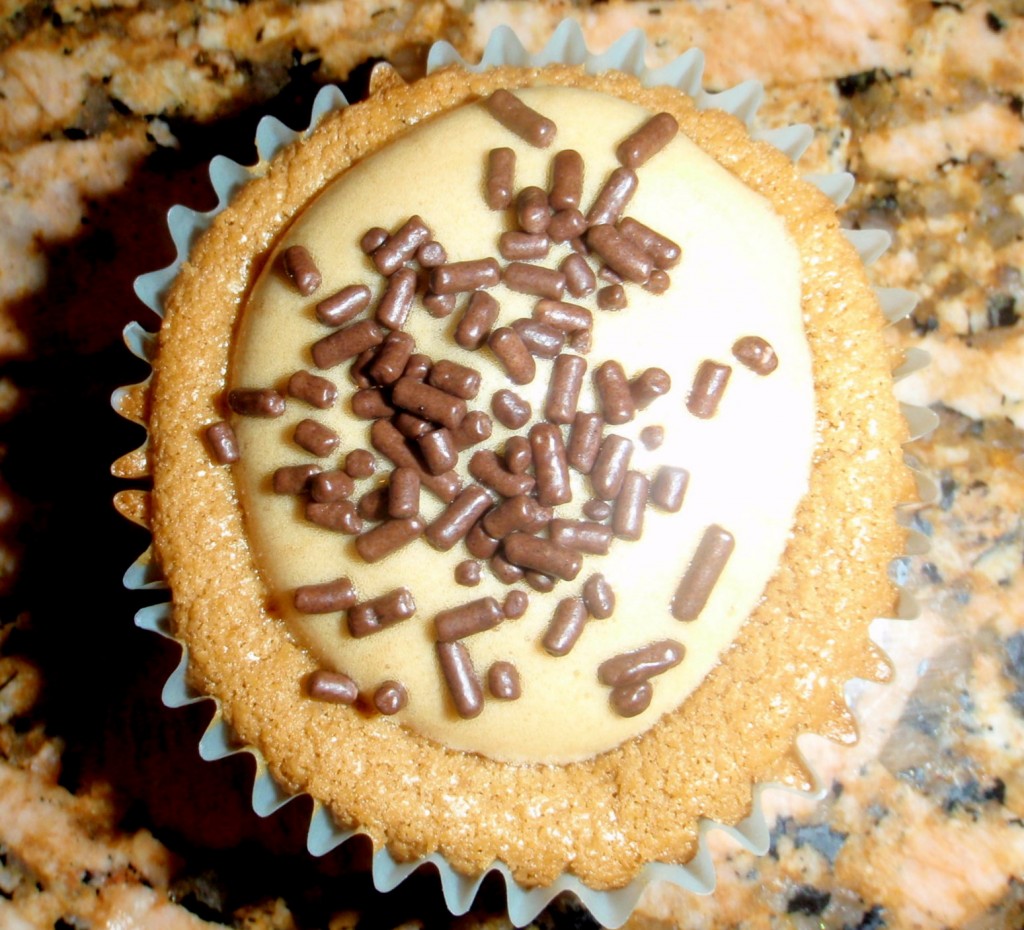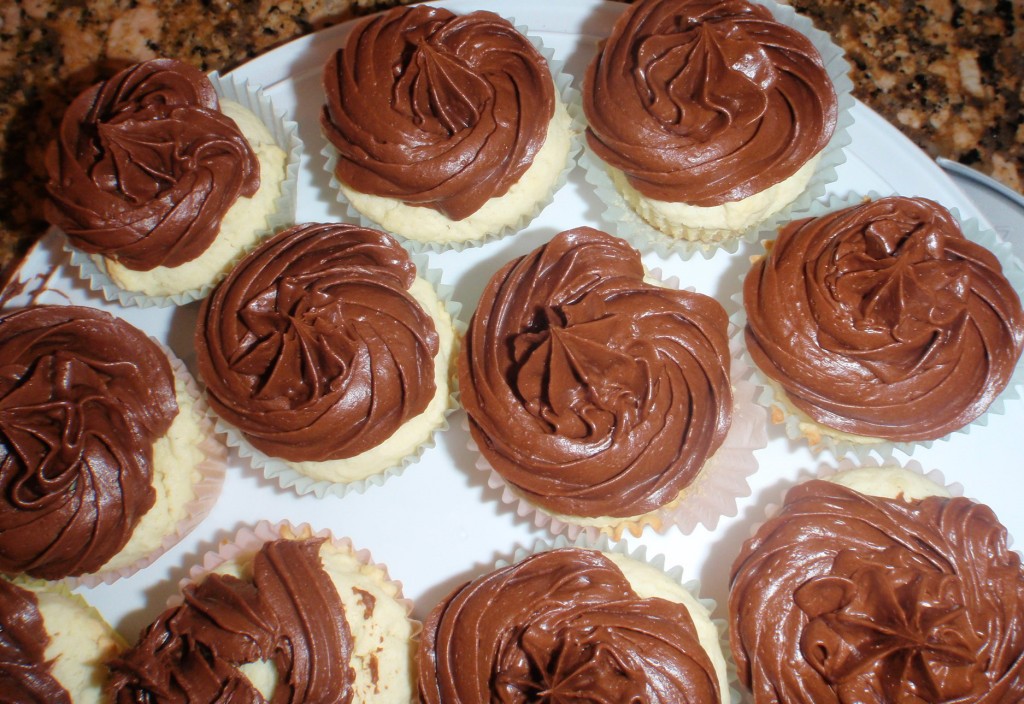 My family and I eat salads. In fact we LOVE salads but you have yet to see a salad recipe on my blog and that is because  I just can't seem to get a good picture of my salads! However, this amazing Chicken Caesar Salad from scratch came from my good friend Shea over at Bon Chic Bon Gastronomique. Now she got a GREAT picture of her salad. Doesn't it look delish. You know salads are those dishes that we usually forget to be creative with. So glad Shea brought this one to our attention!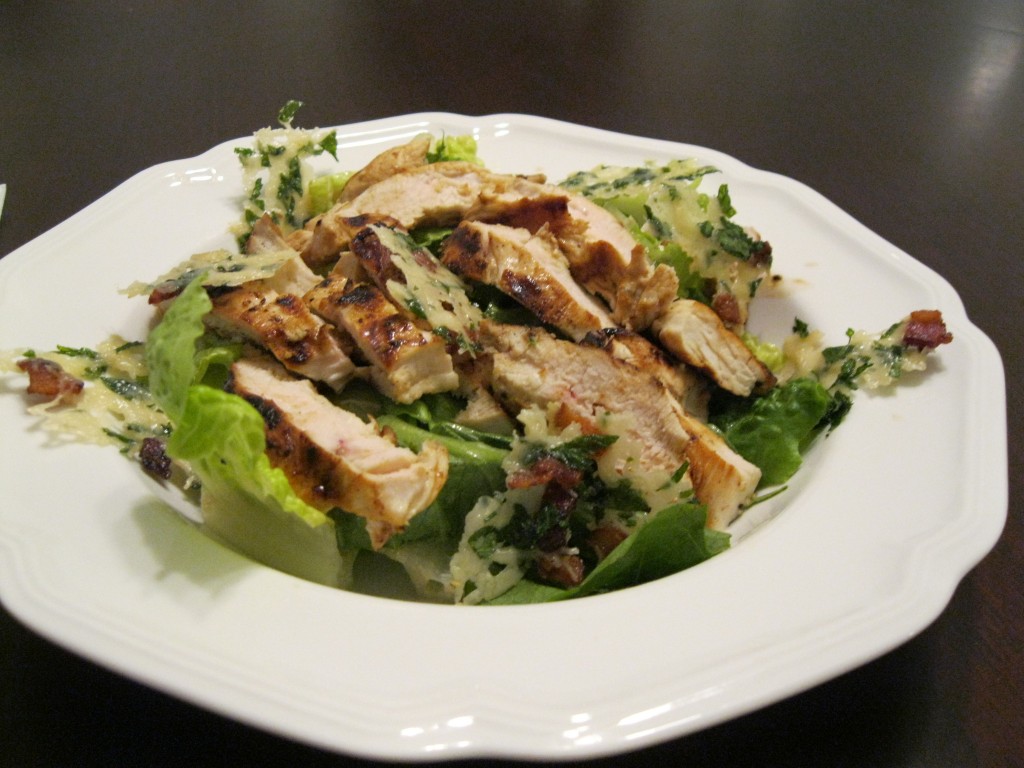 Potato Leek Soup. Could dinner get any better? Loaded with potatoes, sweet leeks and onions this soup is calling my name! Thanks to Christina from C&C Marriage Factory for an amazing dish and one that I must put on my to-do list. This recipe came from Christian's mother and one that I am honored she shared with us. Stop by and give this sweet girl your thoughts and see what else Christina's is cooking up, taking pictures of and her latest home renovations!