I am sticking to the title of this post unless someone would like to bake me a pan of brownies, stuff them in my mouth and torture me into saying they are better than the brownies I am about to show you!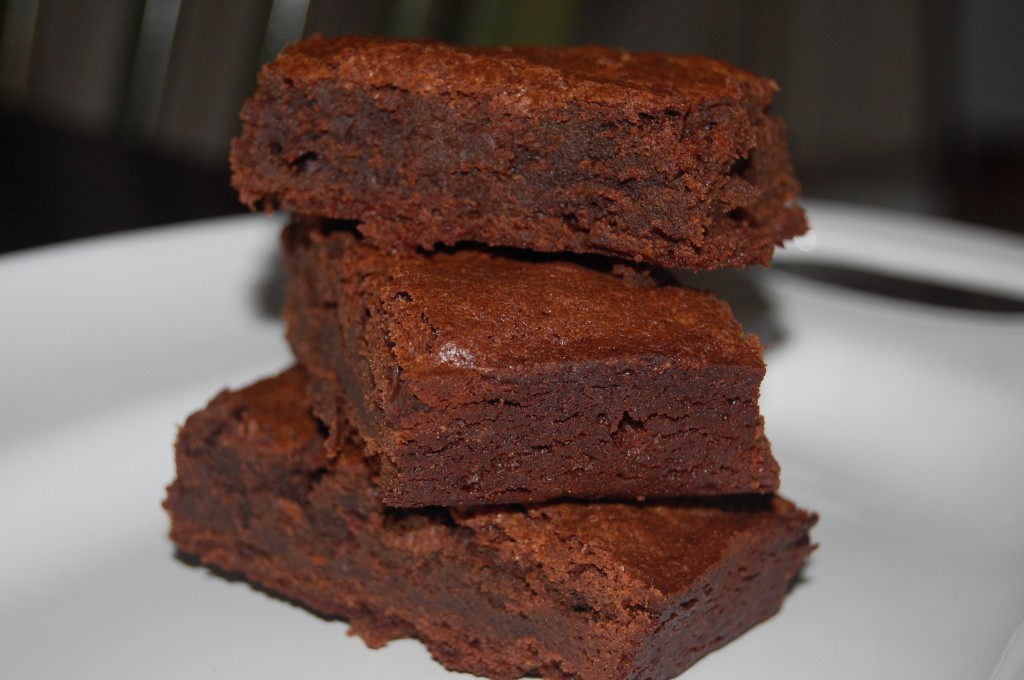 Did you know that in a poll conducted by Cook's Illustrated that the majority of people would rather eat brownies out of a box over homemade brownies because of the shear moist gooeyness and chewy texture. Yours truly is No was one of those box brownie lovers, that is, until the other day.
Have I mentioned Cook's Illustrated before? Nope, really? Hummm.. Well, shame on me! Cook's Illustrated is like a food lover's bible. It is packed full of not only great recipes but interesting articles and tips to help you make the best out of your kitchen skills and the food your preparing. For instance, did you know that  you could use your salad spinner to remove any excess water from frozen spinach or grated potatoes (for making hash browns). Anyway, you get the point. I love this magazine and thanks to Patrick's Aunt Janie I get to find this beauty in my mailbox for another year!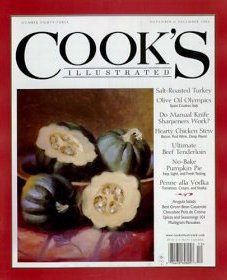 So if I am not the new spokesman for Cook's Illustrated then where might you ask am I going with this? Well, glad you asked:) A while back Cook's Illustrated had an article titled "How to create the texture and flavor from box-mix brownies from scratch". Perfect huh? Like music to your ears! I read that article and I memorized that article and I am now obsessed with that article and their recipe for brownies.  I have to say these brownies are the best brownies I have ever HAD and I double dog dare  you to find me a better recipe for mimicking box-mix brownies! Double Dog Dare you!
Enjoy! WAIT! Kidding! I can't leave you without letting you in on the secret according to Cook's Illustrated.  Are you ready? The key to the texture of the box-mix brownie is the ratio of saturated to unsaturated fat. The  box-mix brownies have a 28% to 72% ratio while a classic brownie recipe has a 64% to 36% ratio. You must use a mixture of butter and oil along with an extra egg yolk thrown  in there. Give it a try for yourself and say BYE BYE to the box mix forever!  Oh and try your hardest not to lick the entire bowl at the end- I made myself sick! LOL!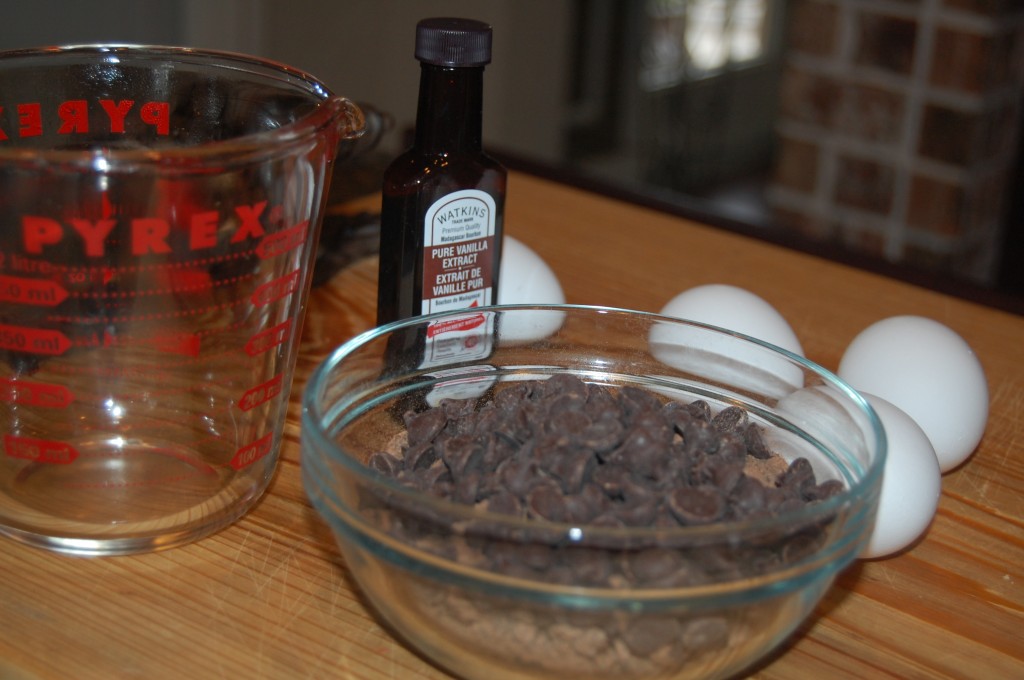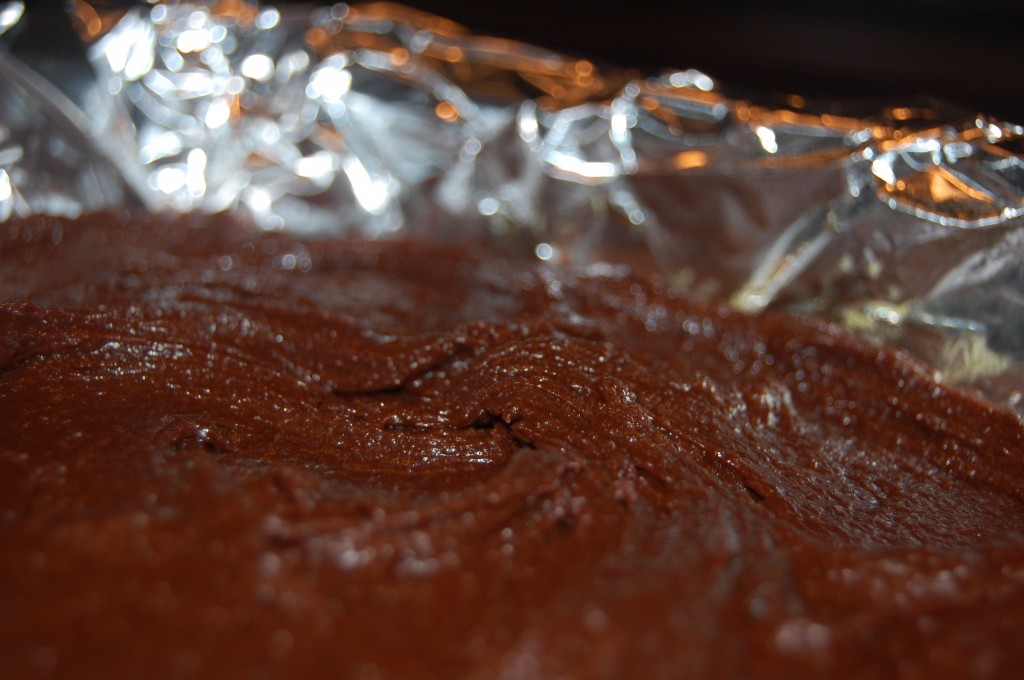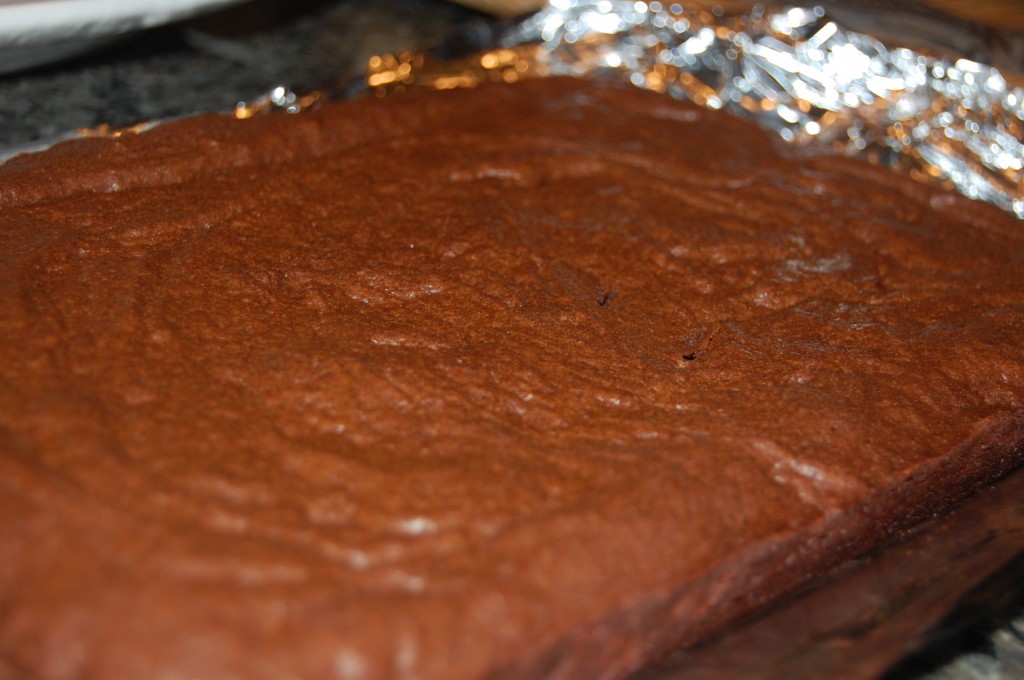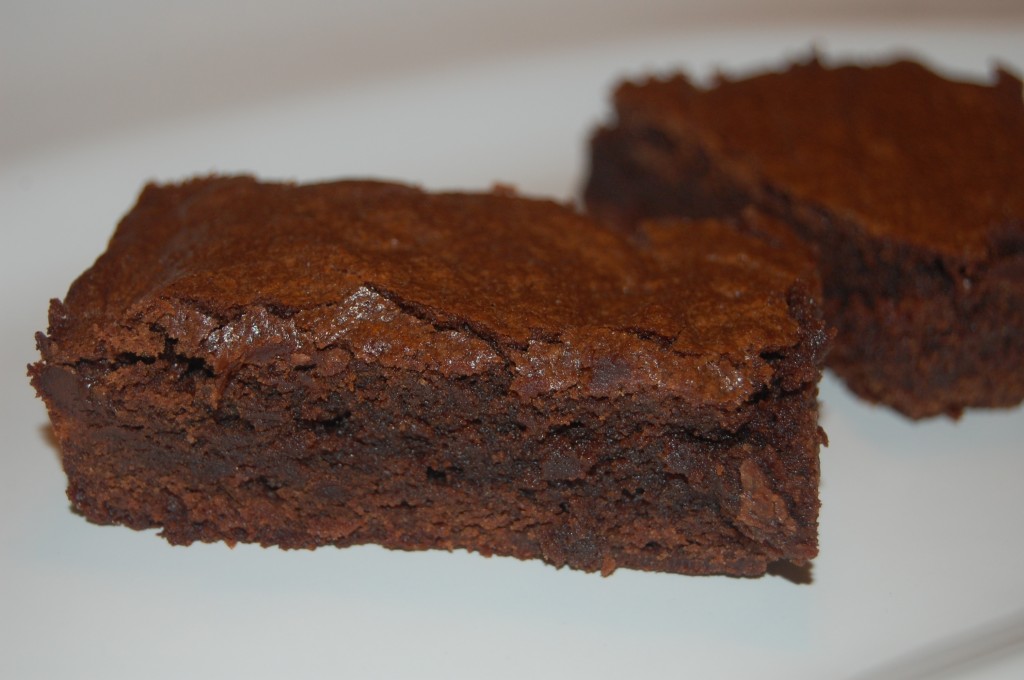 [print_this]
Chewy and Gooey Homemade Brownies
(Recipe adapted from Cook's Illustrated)
Ingredients:
1/3 cup Dutch-processed cocoa
1½ teaspoons instant espresso (optional)
½ cup plus 2 Tablespoons boiling water
4 ounces semi-sweet chocolate, finely chopped ( I had to use 2 ounces of semi-sweet chips because I ran out of the squares)
1/2 stick unsalted butter, melted
½ cup plus 2 Tablespoons vegetable oil
2 large eggs
2 large egg yolks
2 teaspoons vanilla extract
2 cups sugar plus 1/4 cup
1¾ cups all-purpose flour
¾ teaspoon salt
5 ounces bittersweet chocolate, cut into ½-inch pieces
Directions:
Preheat your oven to 350 degrees and lined your baking pan with foil and spray with non-stick cooking spray.
Boil your water either over the stove or in the microwave and then place in a large bowl. Add the cocoa powder and espresso (if using). Stir until dissolved. Add the chocolate and stir vigorously until all the chocolate is melted. Now add the vegetable oil and melted butter. Stir and add the eggs, egg yolks and vanilla. Continue to whisk until batter is smooth and everything is well combined. Add the sugar 1 cup at a time and mix well. Finally, add the flour and salt and using a spatula mix until thoroughly combined. Transfer to your baking pan and bake at 350 for 30-35 minutes. Allow to cool in the pan for another 10-15 minutes then take out of the pan using the foil liner and rest for another half hour or so before slicing!
[/print_this]