Usually after the holidays are over many people have left over turkey or ham or dressing but if you are in my house you have leftover eggnog and lots of it! I love eggnog but I intially bought a few cartons of it before Christmas to bring over to friends houses. Not sure what happened, I think I either forgot them or knowing myself I made something else to bring on the fly! Nonetheless, we have leftover eggnog and not wanting to drink a cup of eggnog each day I decided to make a few baked goodies with it.
My first creation- Eggnog Breakfast Cake. Yep, that's right. Eggnog is not just for drinking. The flavors of almond and vanilla mixed brown sugar and eggnog are just like heaven. This cake is a special treat and well, we will just say that you probably should only have one sliver if losing weight is one of your new year's resolutions! It's just that GOOD!
Be sure to use the full fat eggnog and not the low fat or fat free because the taste and texture just won't be the same. No worries with this cake. It's not a hit or miss type of recipe. The cake texture turns out to be incredibly moist and soft but is still firm enough to where it doesn't fall apart on you. Oh and the glaze! Slap your momma! A little bit of vanilla, eggnog and powdered sugar and you have yourself one finger licking bowl of frosting. Now, let's just be sure it get's onto the cake before it gets in your tummy!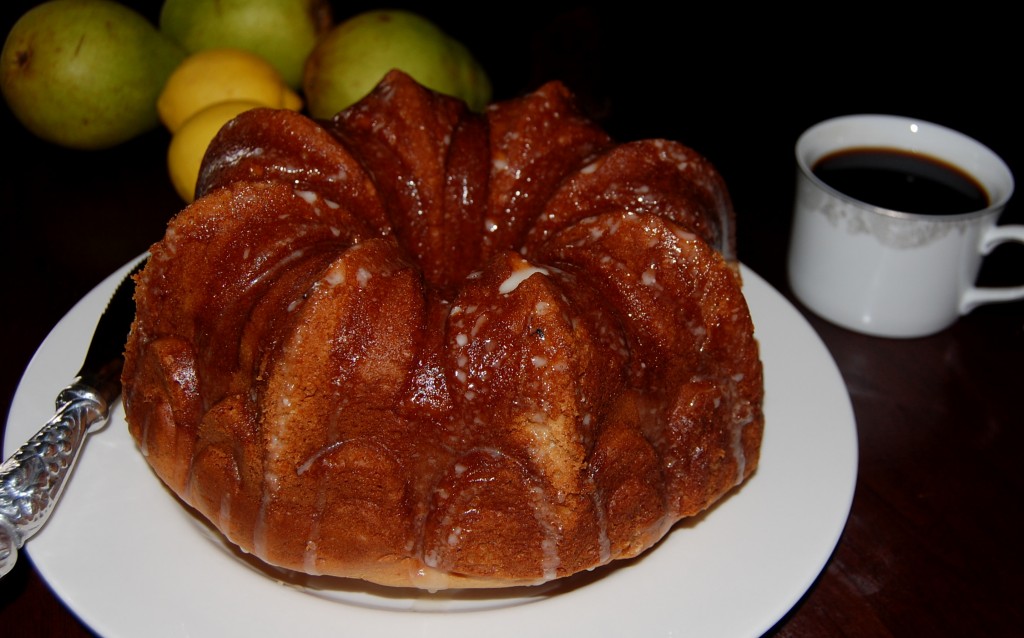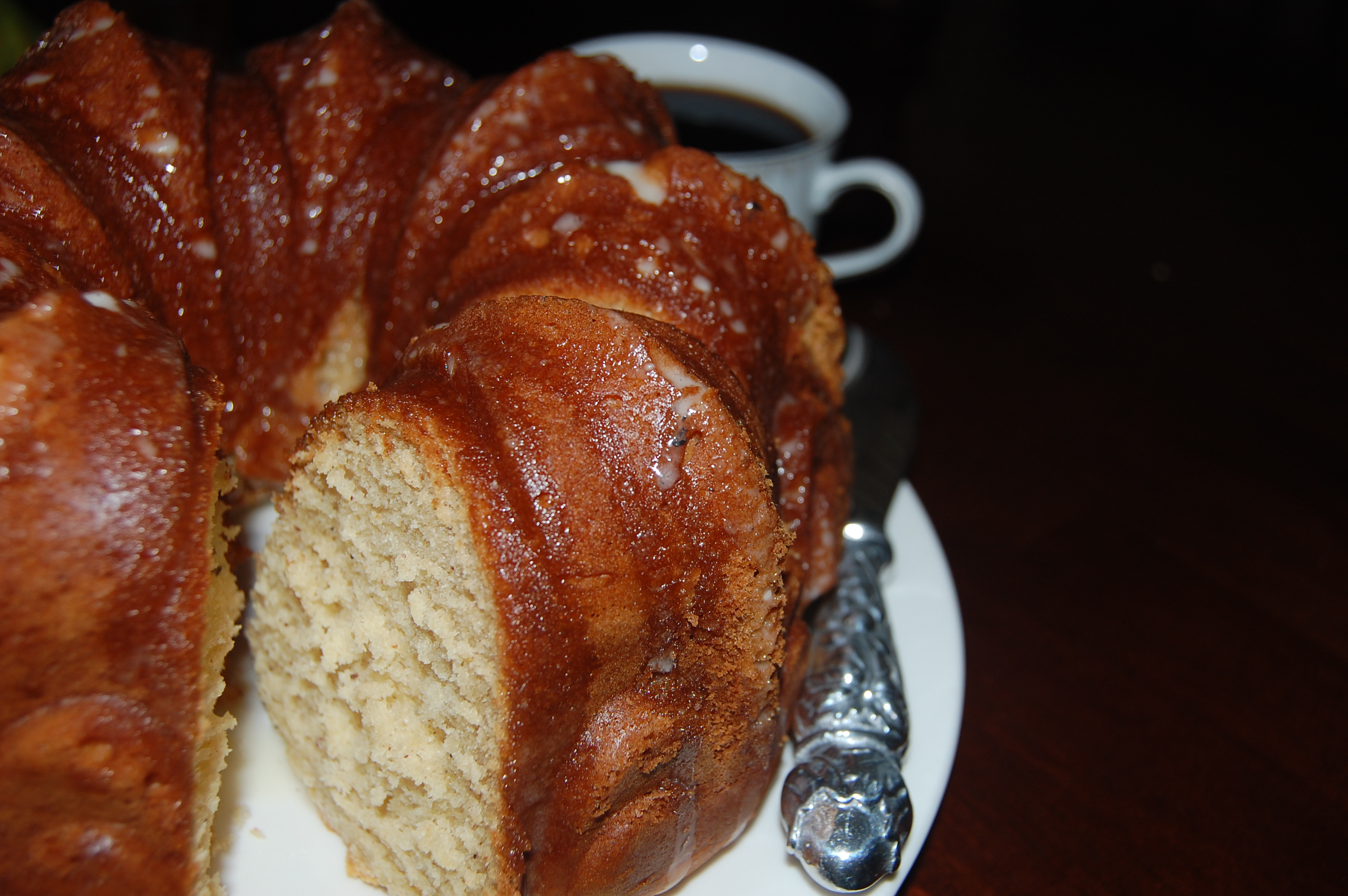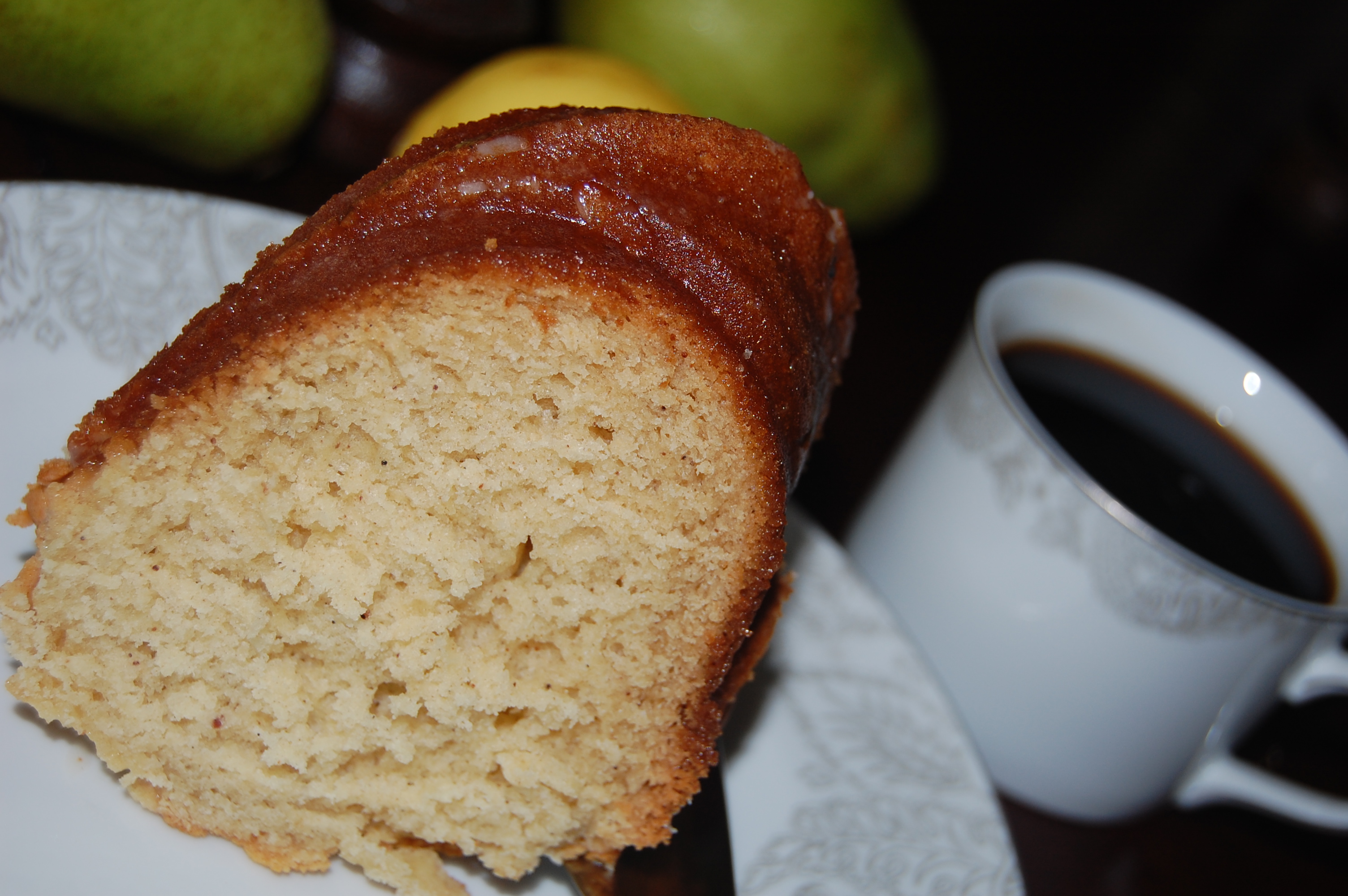 [print_this]
Rich Eggnog Cake
Ingredients:
1 cup eggnog plus 2-3 TBSP eggnog for the glaze
1 cup sugar
2 1/2 cups flour
1 1/2 tsp baking powder
1 tsp baking soda
1/2 tsp salt
1/4 tsp nutmeg
1/4 tsp allspice
2 eggs
1 stick butter, softened
8 ounces of sour cream
1/2 tsp pure almond extract
1/2 tsp pure vanilla extract
Glaze:
1 cup powdered sugar
2 TBSP eggnog
1/2 tsp vanilla
1/2 tsp nutmeg
Directions:
Mix the dry ingredients together and set aside. In your stand mixer or in a large bowl mix together the butter and sugar on high. Now add the eggs, eggnog, sour cream, vanilla and almond extract. Pour the wet ingredients into the dry ingredients and mix until just combined. Do not overmix.
Pour into a well greased bundt or cake pan and bake at 350 for 25-30 minutes (temp may need to be adjusted down depending on your oven).
While the cake is baking, prepare the glaze by mixing all ingredients together. Pretty simple huh? Slowly pour over the cake once it has cooled!
[/print_this]