I thought I would begin the new year with a true southern favorite. Now we are known for our fried chicken but if your a true southerner than you know that life wouldn't be right without chicken fried steak. The batter is just as crispy and the meat is just as juicy and moist as your original fried chicken recipe. The only difference is your not using chicken! Weird I know but oh so delicious that I could care less how or where this dish got its famous name.
Can you believe that my husband who grew up in New Orleans never had never eaten chicken fried steak before this past week. He said he just never saw it as appetizing. Well, Well, Well… If someone tells me they have never tried something then it is my Belleicious duty to get them to try it and not just like it but LOVE it to be exact!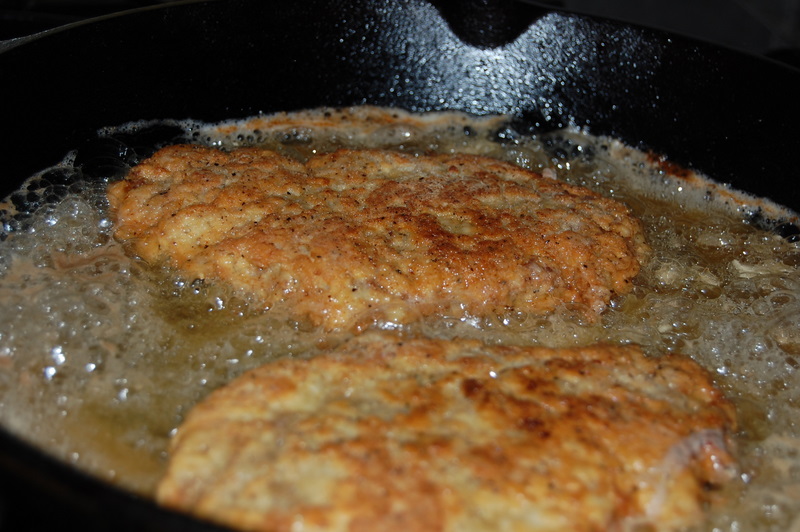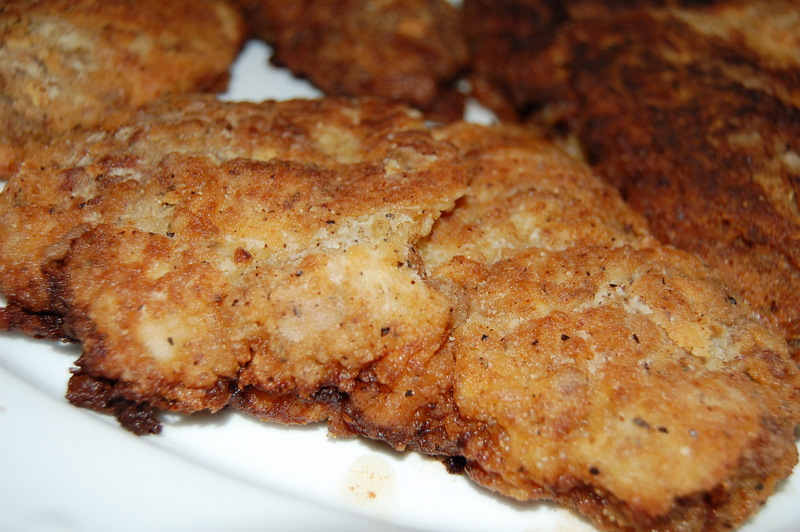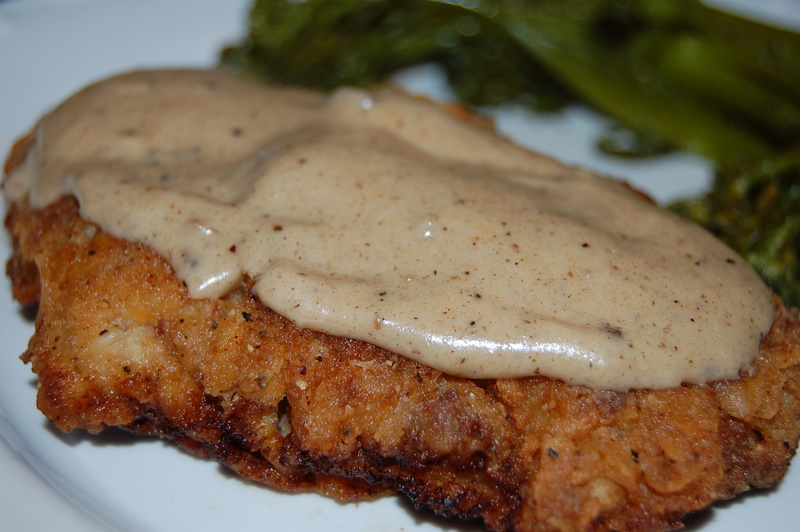 Chicken Fried Steak

Ingredients

2 lbs cubed steak
3 eggs, whisked
1 cup milk (plus 2 cups milk for the gravy)
2½ cups AP flour
3 tsp Slap your Mama cajun seasoning
2 tsp salt
2 tsp pepper
2 tsp garlic powder
2 tsp paprika
½ tsp lemon pepper
dash hot sauce
vegetable oil for frying

Instructions

Get your breading station ready with the eggs and 1 cup of milk in one pan along with a dash of hot sauce, the flour plus 1 tsp salt, 1 tsp pepper, 1./2 tsp lemon pepper, 1 tsp garlic powder, the paprika and 2 tsp cajun seasoning in another pan.
Now get your meat out and season each side with salt, pepper and garlic powder. Dredge the meat in the flour mixture then the milk/eggs and finally again in the flour mixture. Heat ¼ inch of oil in your cast iron skillet and cook your meat in batches for approximately 2-3 minutes on each side. You will probably need to do 2 or 3 batches.
Have an extra plate ready for the cooked meat. Set aside. Now it's time to make the gravy. Pour out all but ¼ cup of the grease (just enough to coat the bottom of the pan). Now add ⅓ cup of flour and begin to whisk the flour and grease together to form a paste. When the flour becomes a golden brown color whisk in 2 cups of milk along with dash of salt and pepper and continue to whisk to combine. Set the heat to medium and allow the mixture to come to a slow boil. Add more milk if the gravy becomes too thick, whisking it into the flour/gravy. The whole process should be between 5 to 10 minutes.
Place warm meat on a plate and serve with milk gravy and in my house a pile of homemade potato fries.